When you have a creative mother-daughter duo, then things from good begin to turn excellent. The mother-daughter duo happens to be uploading plenty of pictures where they imitate the way celebs are dressed. They do a lot of detailing on how they are dressed, their makeup, hairstyle, and expressions. The mother-daughter duo recreates celebrity looks and seems to be enjoying this whole episode, making it hard for us to decide, as to which celebrity looks was done with perfection. And mind you all the dresses are made with all the household items like paper, folio, bubble wrap, and even bin bags.
More Info: Instagram
1. Stefani doesn't wish to be included in the celebs list but just wants to make a difference.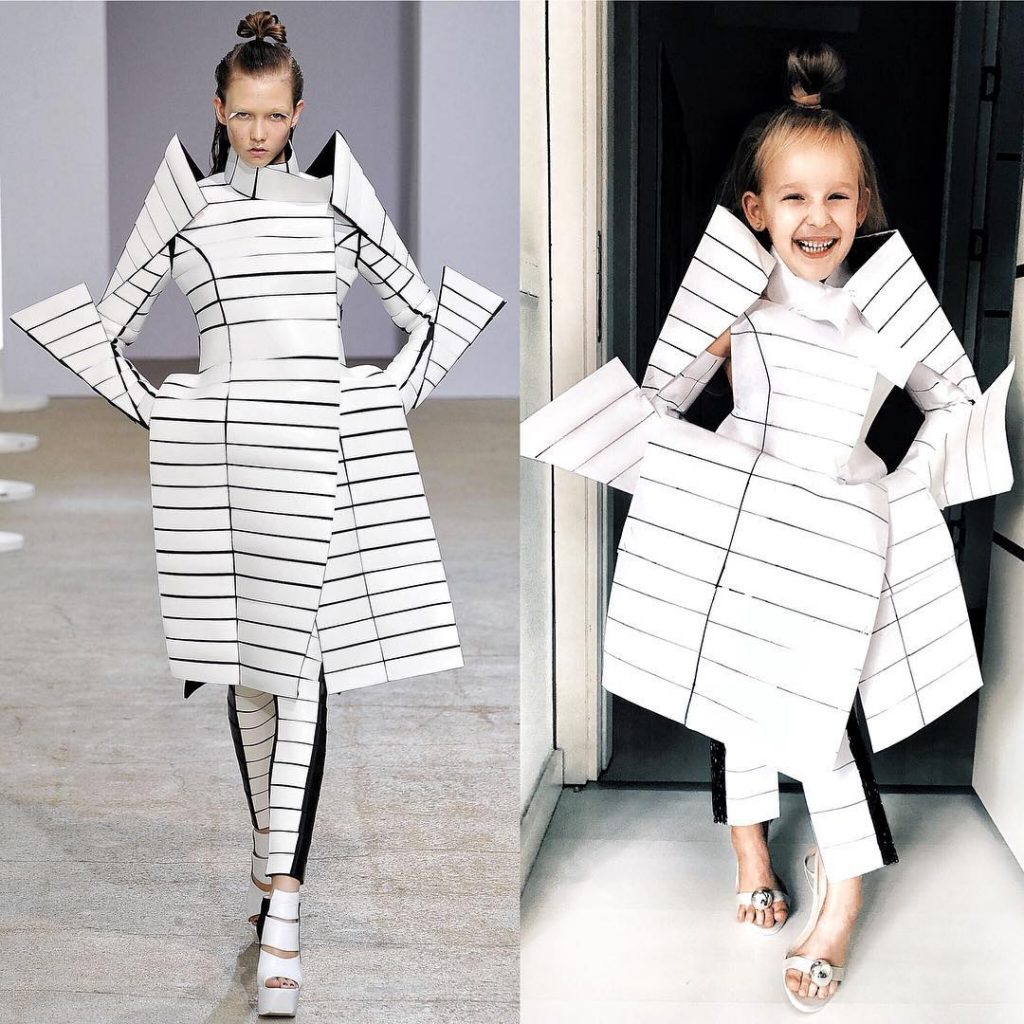 2. One of the celebs model donning a 2D costume and the mother-daughter duo has nailed it right.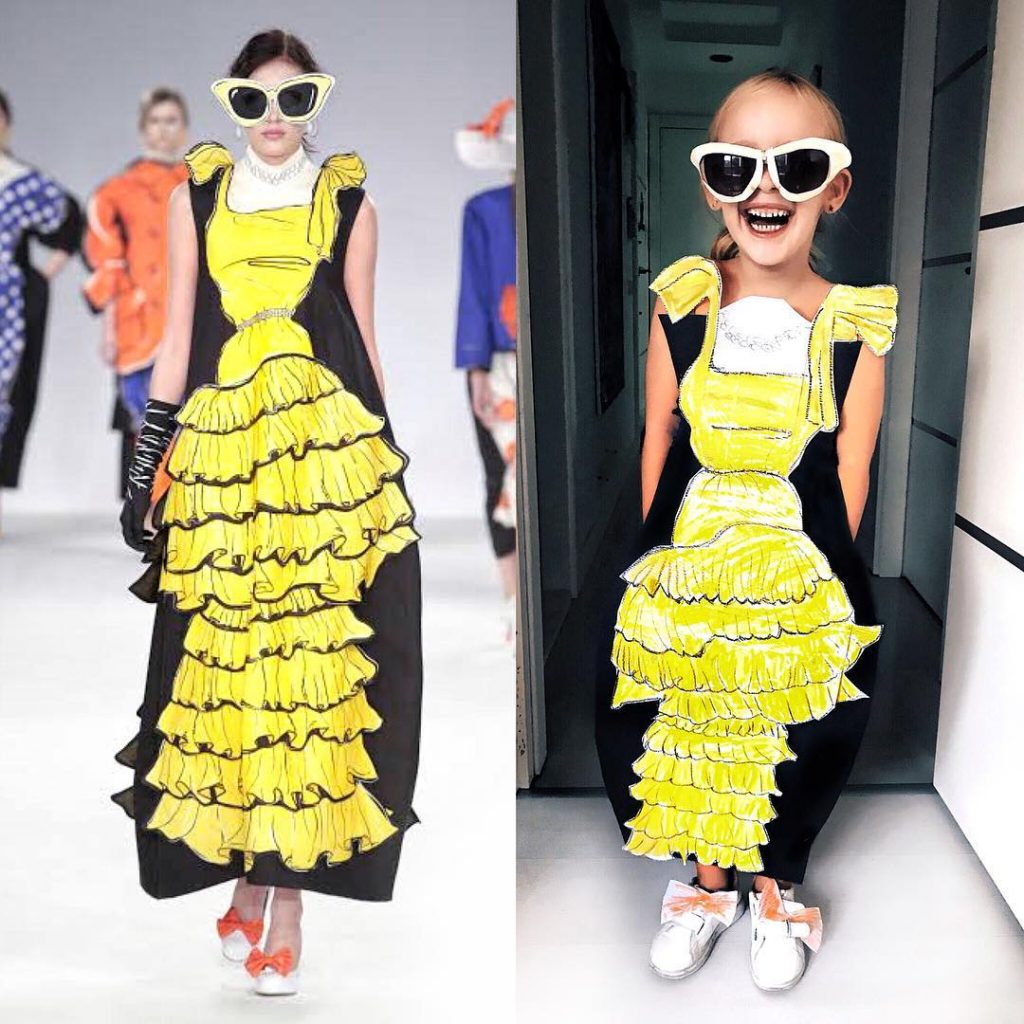 3. This mother-daughter duo has done an excellent job, as she recreates Gigi Hadid's style.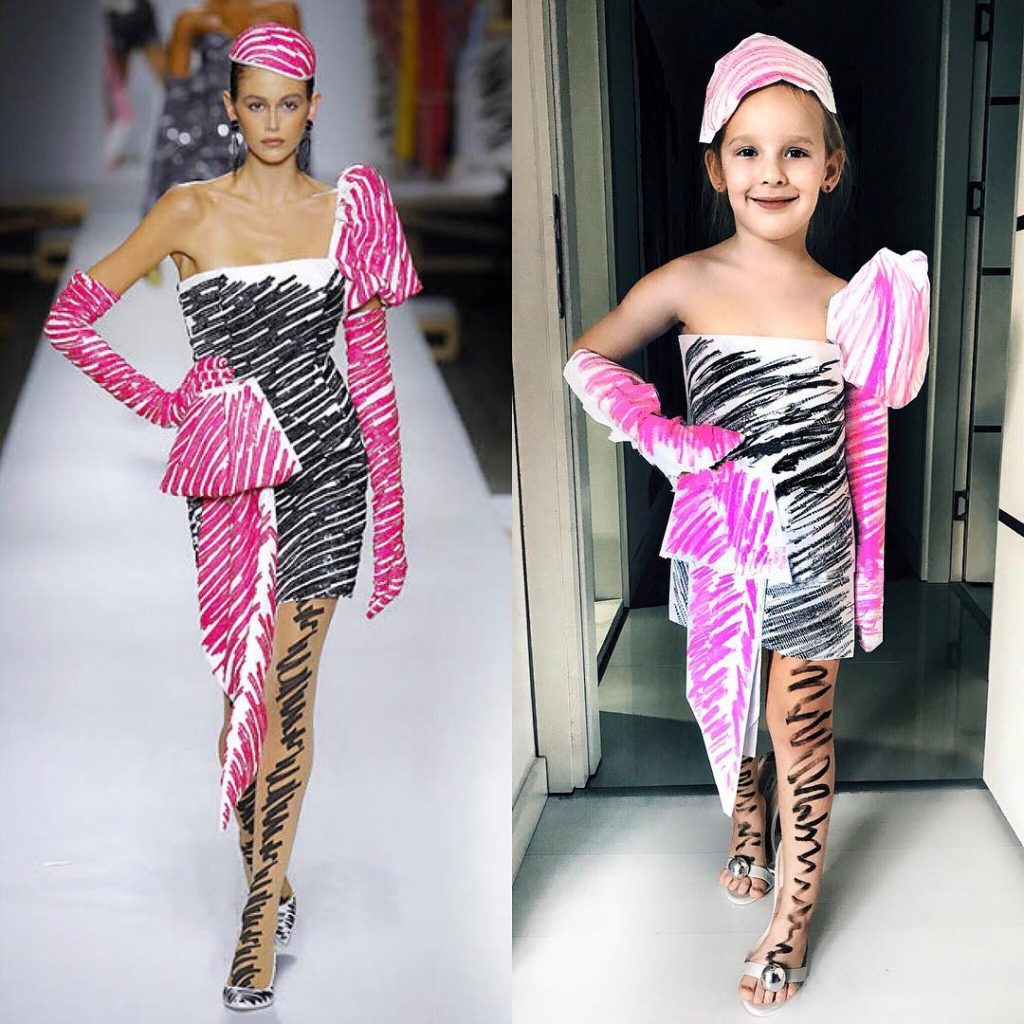 4. Though Meghan Markle's dress looks excellent, the little girl is just one step ahead.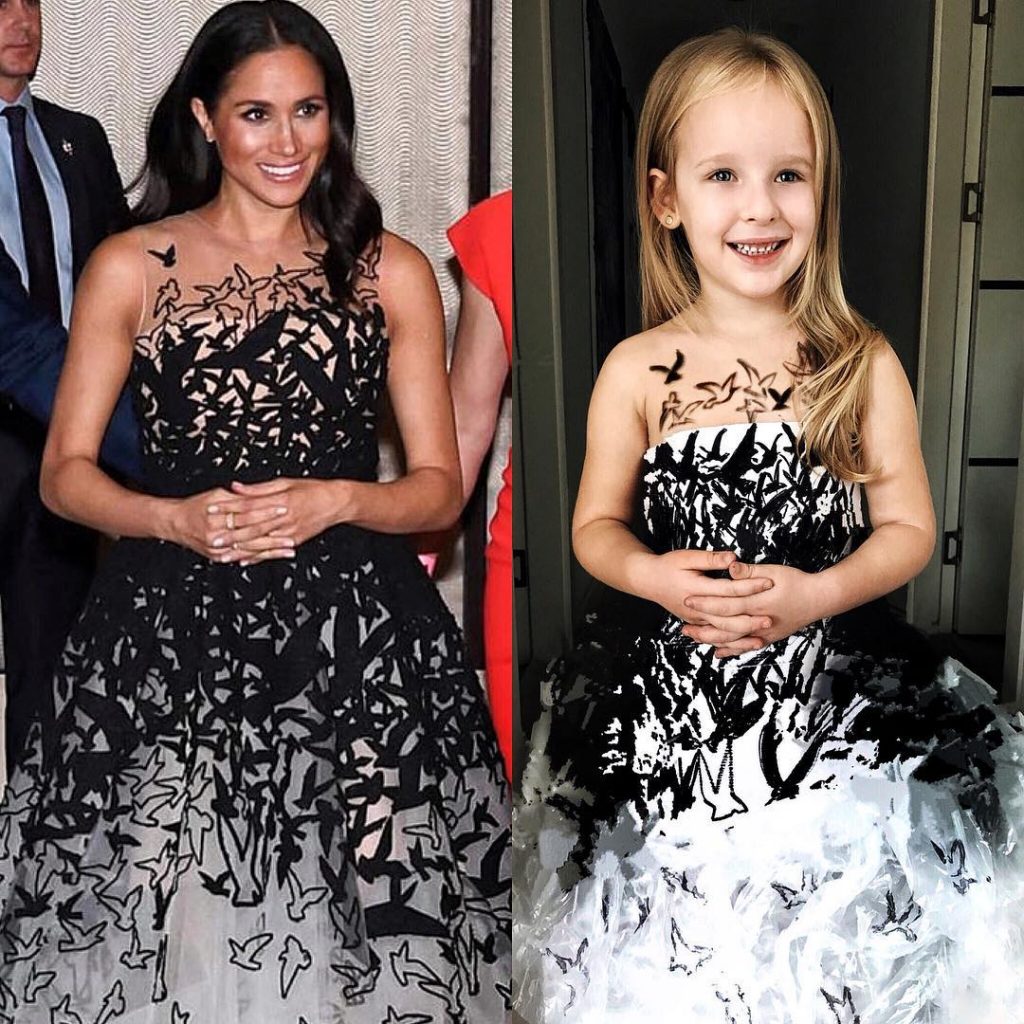 5. Cardi B. had the most extravagant birthday party dress, but Stefani seems to be really partying.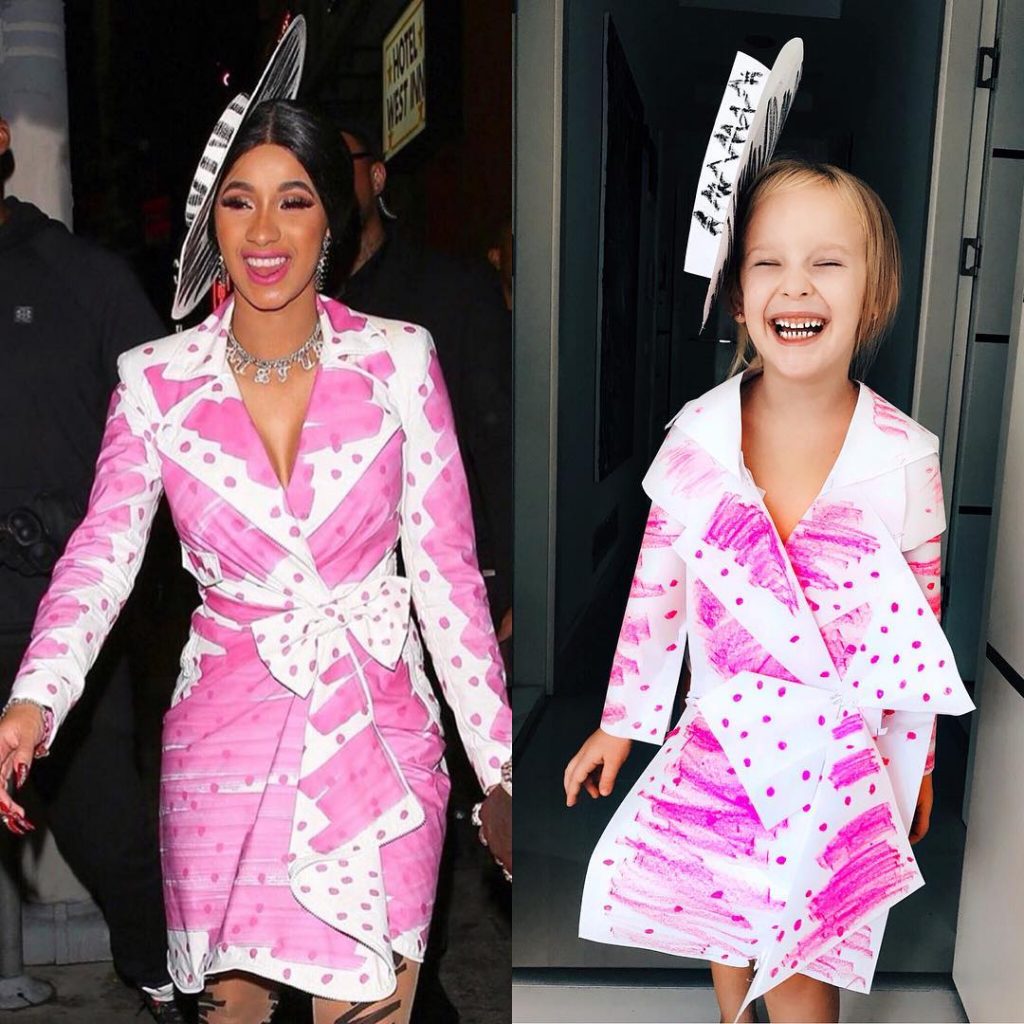 6. Rihanna dressed in a Calvin Klien ruffle dress but is no match to Steffani's hot pink.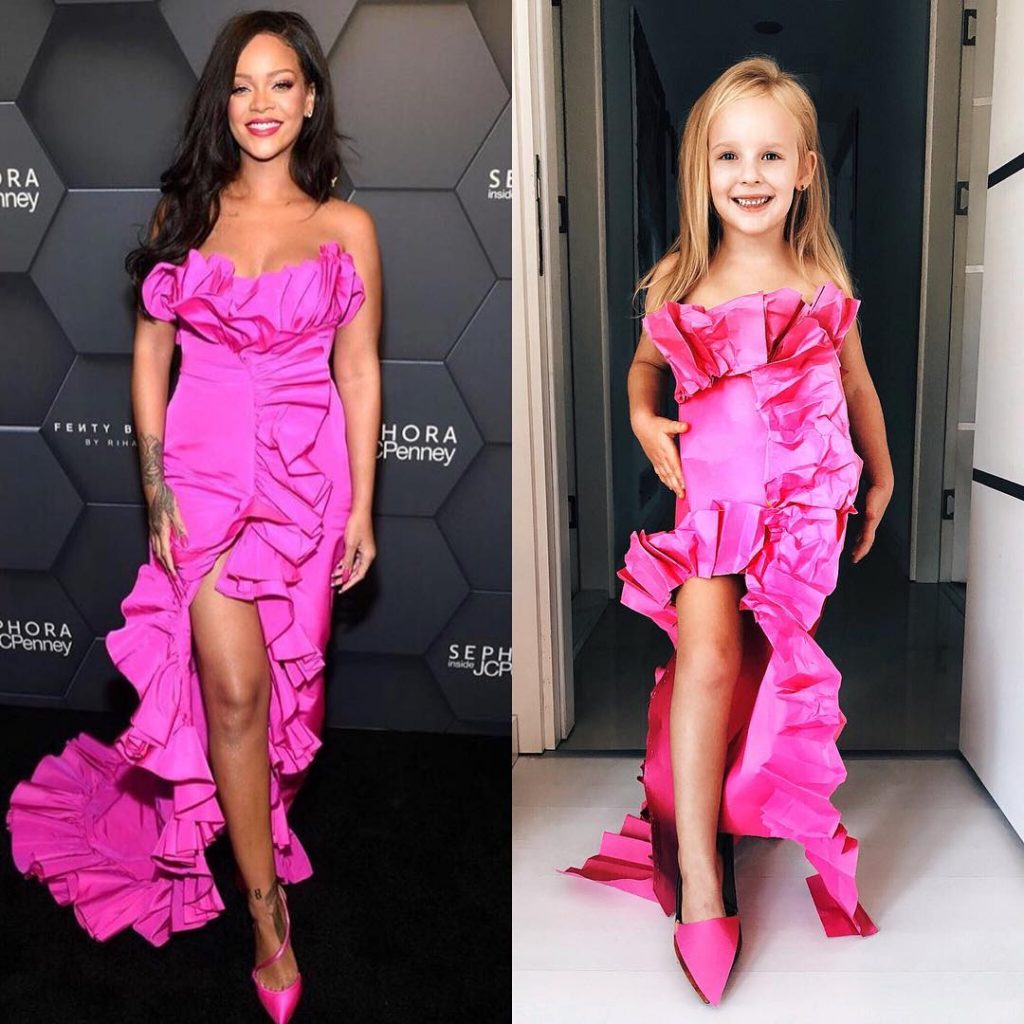 Read More: 16 Genuine Issues Every Teenage Girl Of This Era Experience
7. Inspired by Selena Gomez's outfit, the mother-daughter duo recreates something better.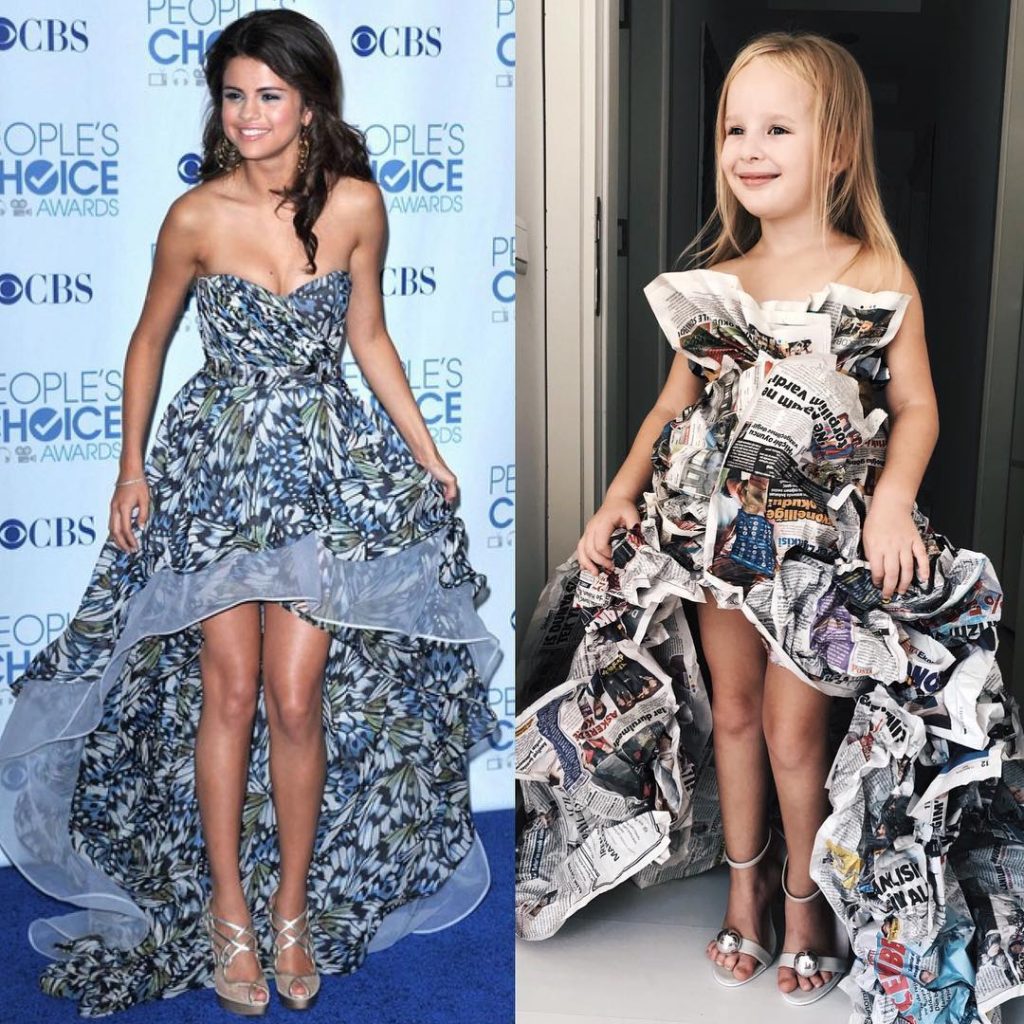 8. Naomi Watts dressed for the red carpet and Stefani isn't far behind, as she recreates it with paper.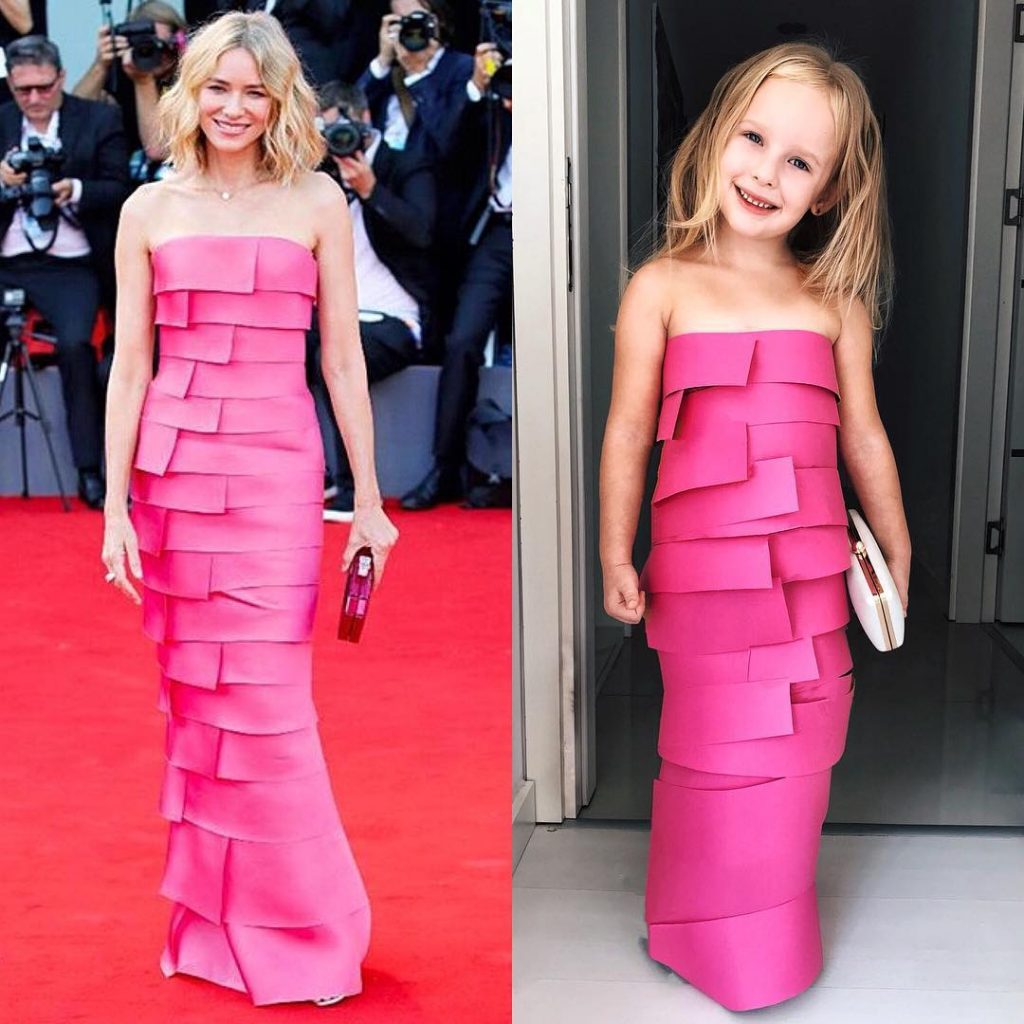 9. Zendaya had dressed beautifully, but Stefani's celebrity looks is unique.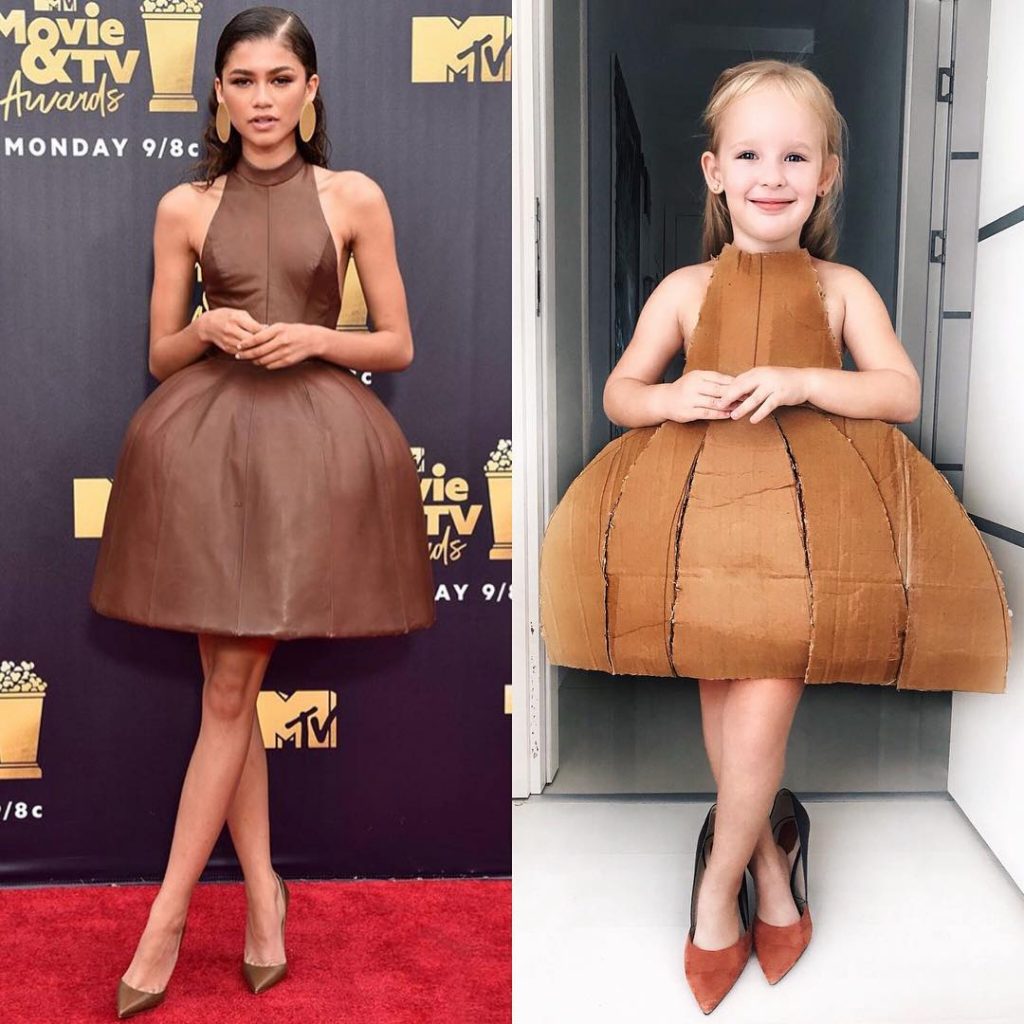 10. Stefani's mother leaves no strings, as she recreates the dress of Sabrina Sato Leilao Neymar.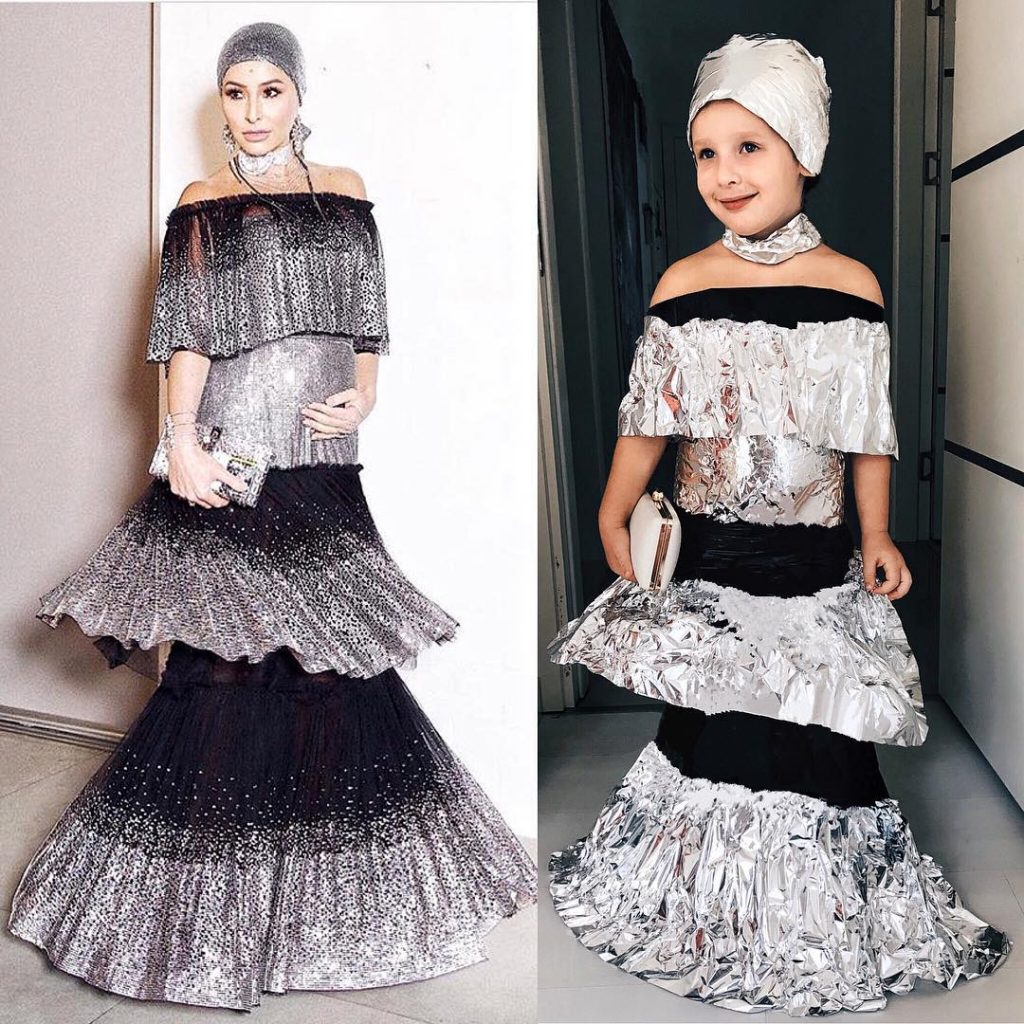 11. This little girl and her mother are ready to challenge any celebrity looks fashion style.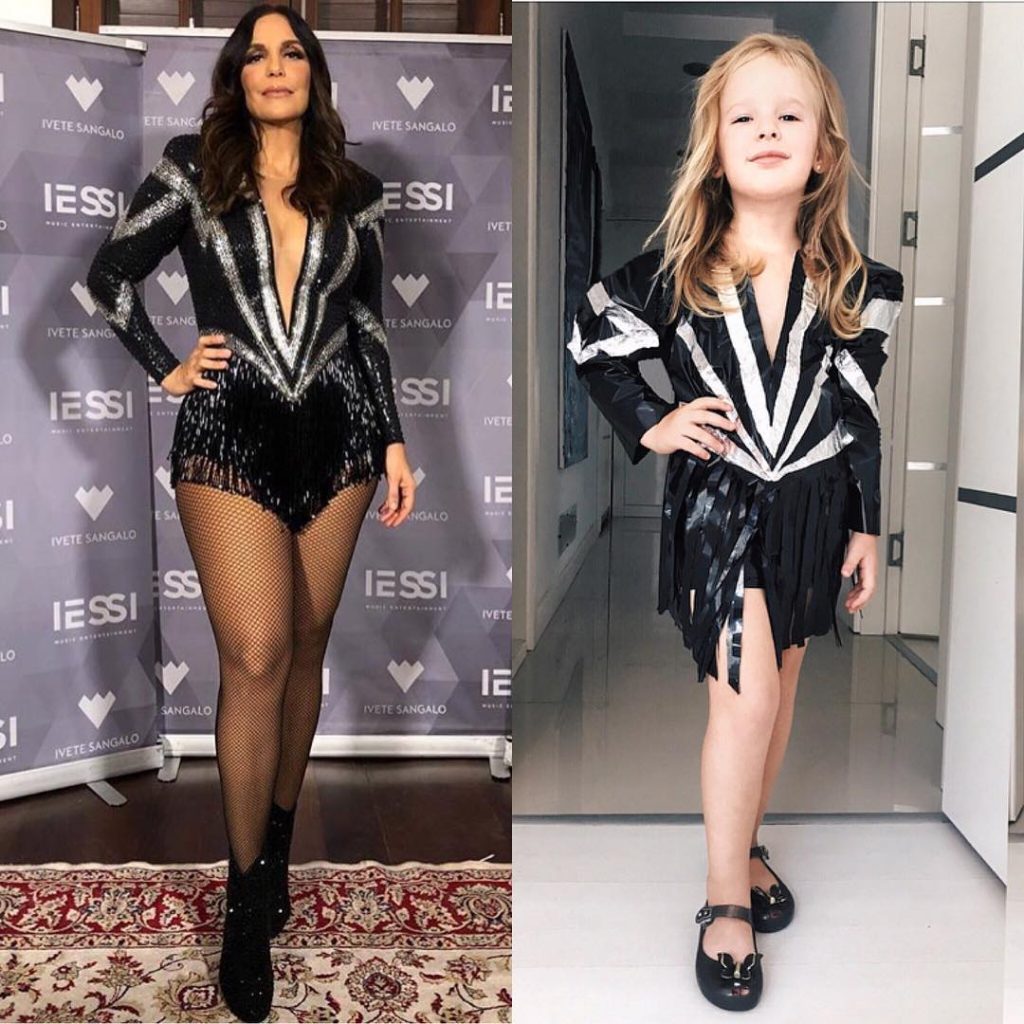 12. Whether it is this Taylor Swift outfit or any other, they create it perfectly.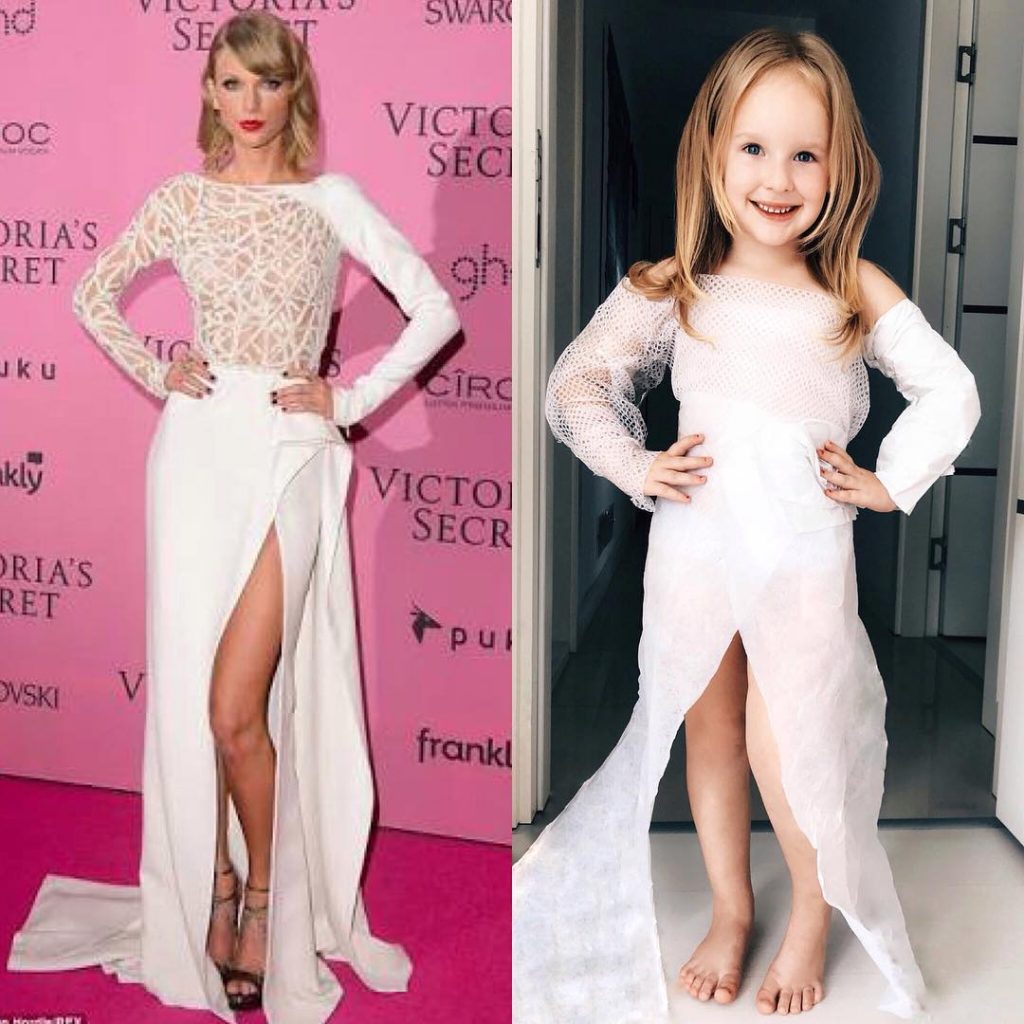 13. This Sabrina Sato design didn't take much time for the little girl and her mother to create.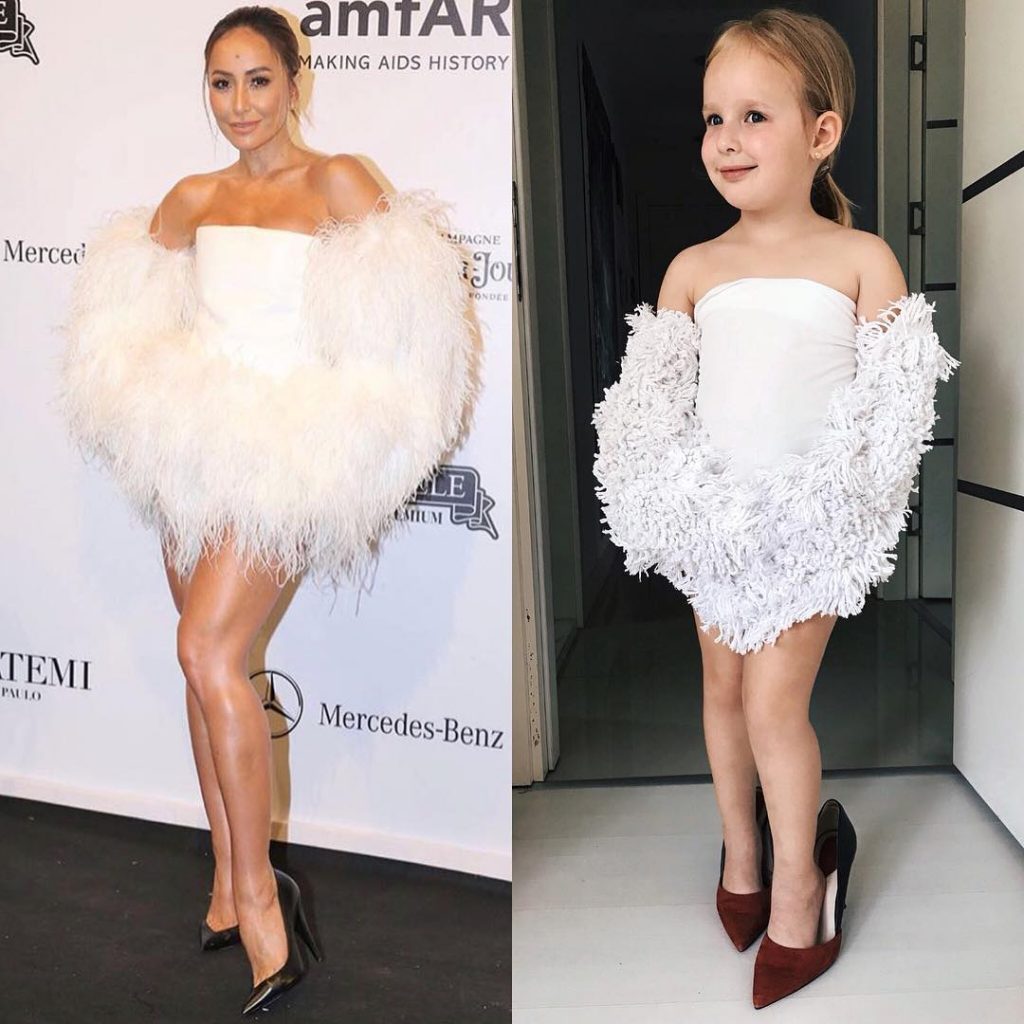 14. Even the outfit of Jenifer Lopez was not left behind for Stefani to slip into.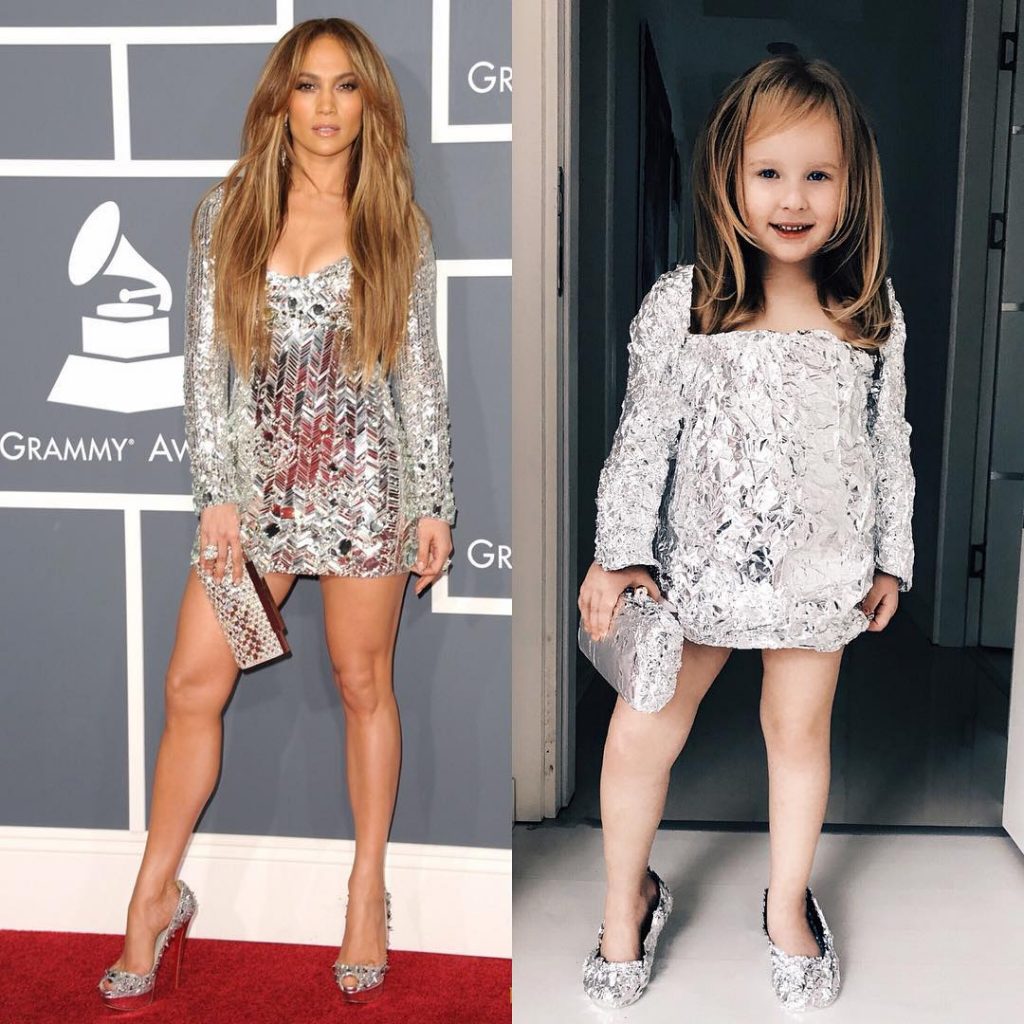 15. Janelle Monae wore this amazing dress at the awards, but Stefani takes away the award.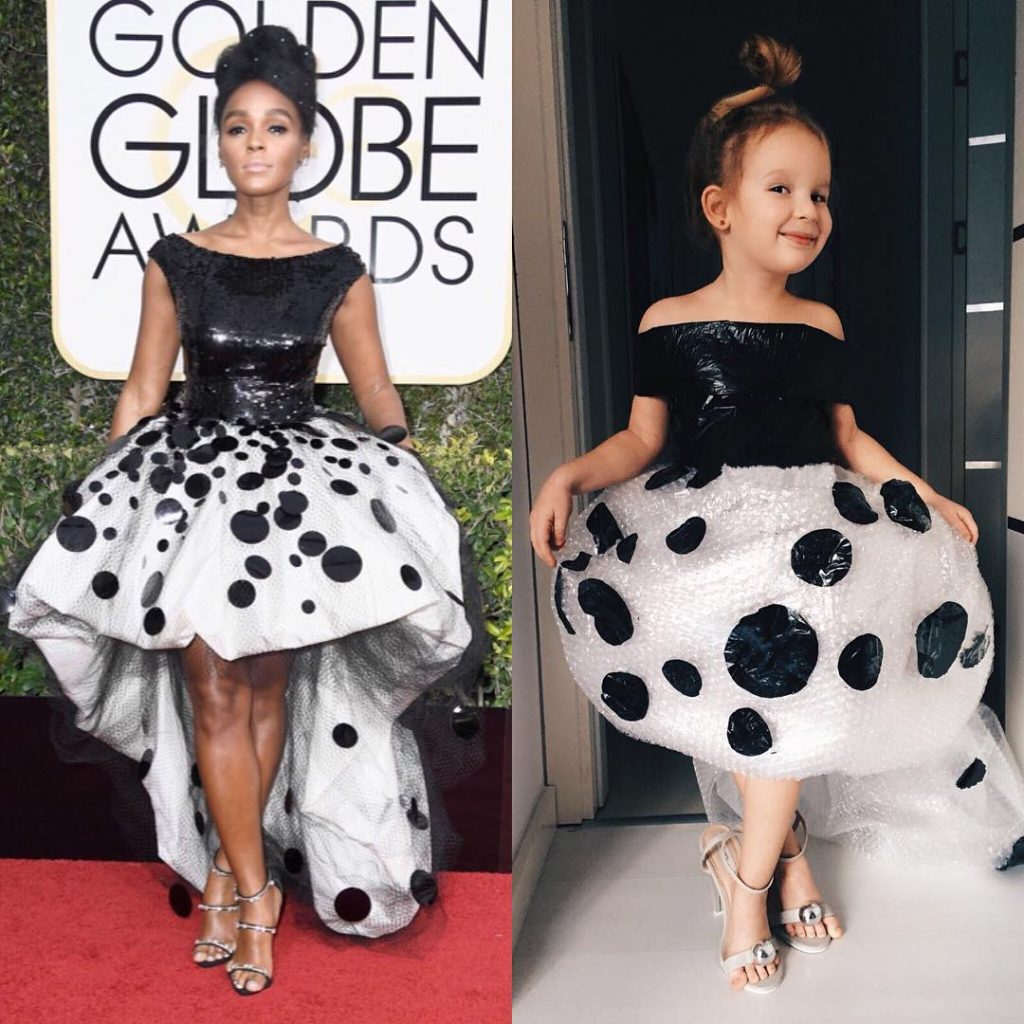 16. Stefani', mother did not take much time to create this Irina Shayk's costume.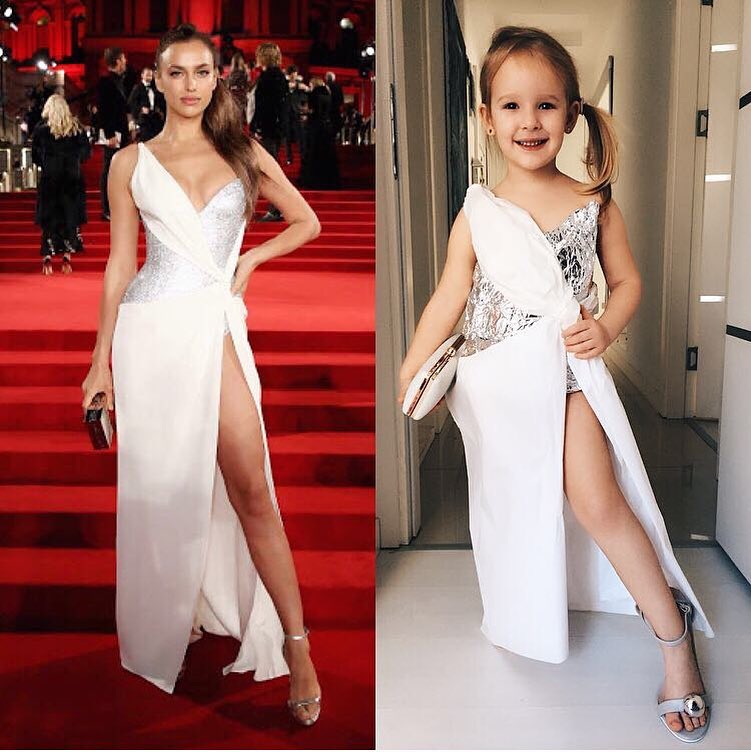 17. She loves Kate Perry and just wanted her mother to design it for her to wear.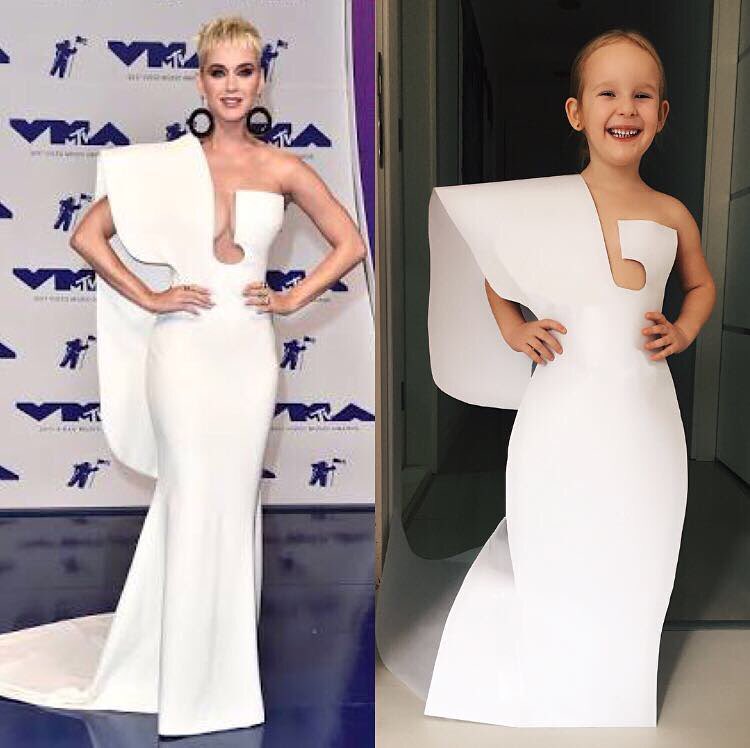 18. She maybe Princess Eugenie, daughter of Prince Andrew, Duke of York, but Stefani is no less.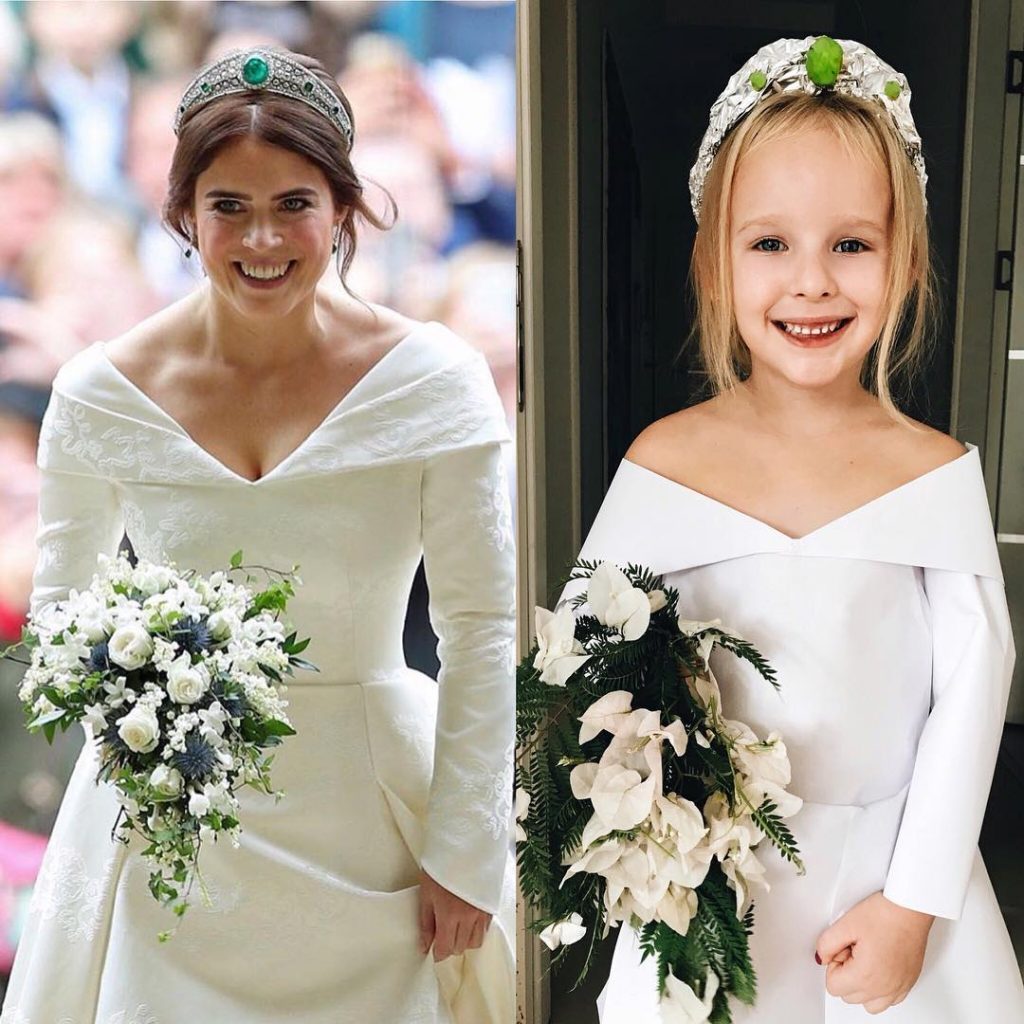 19. I think Stefani has dressed better than Gigi Hadid. Don't you think?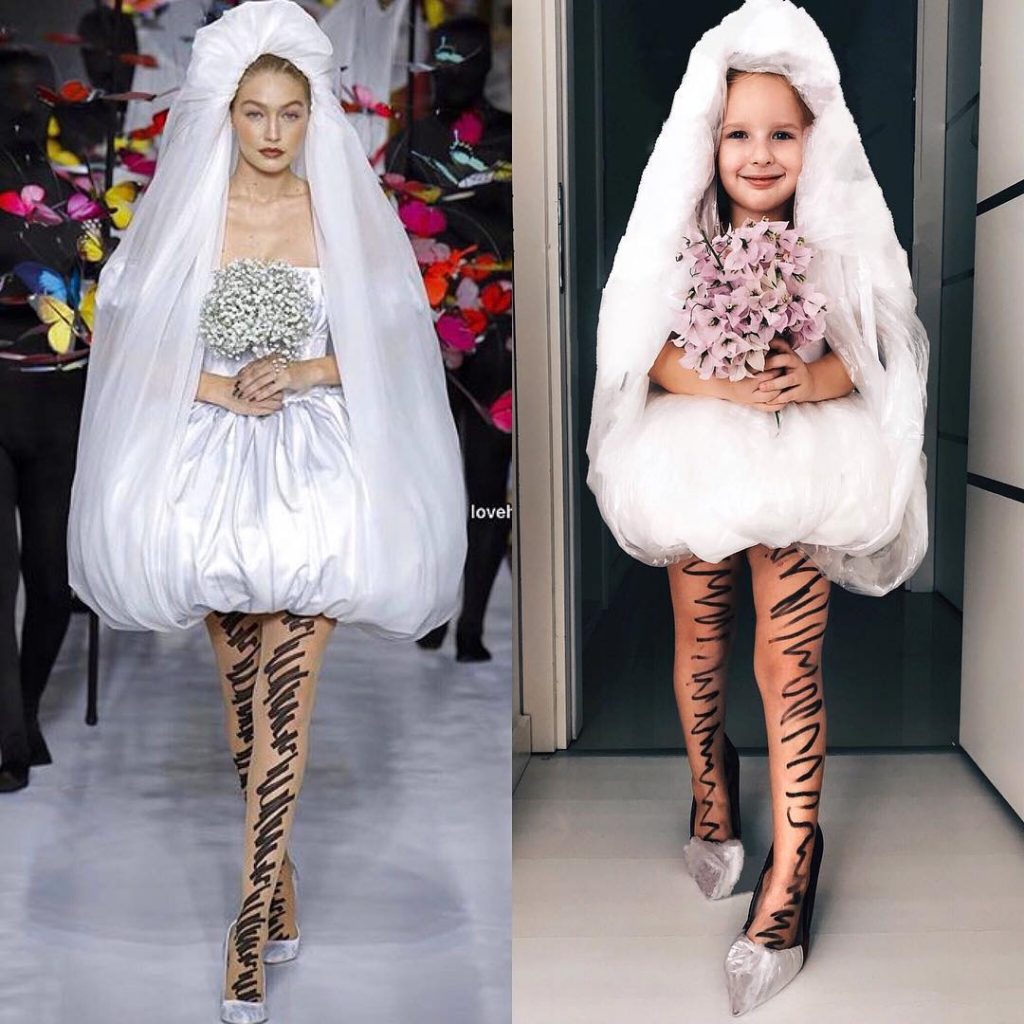 20. Her favorite among all celebs is Rihanna, whom she always imitates.