Remember how guys have always been fashion impaired? I think those days are going to be a thing of the past now. You never know when a new trend comes onto the market and the fashion scenario changes. With the changing season, there's something very familiar that's changing too. Summer is here and with that comes a new fashion element. The idea of Speedos are taking a turn and some of us feel it's for the good. Get ready to embrace the new denim Speedos this season.
Image Courtesy- Shinesty
Read More: Images From the 1970s Of Men Wearing Shorts Will Make You Cringe
A company named Shinesty has launched a lineup of denim Speedos in order to upgrade the old and a bit weird version. Who says men can't have fun, right? So, Speedo and denim come together and gives birth to "jeado". This is actually a revolution in the world of Speedos well, denim too. Why? The fabric used is polyester and spandex. It just looks like denim. The company has taken user experience into account and decided that denim isn't swimming friendly. So, you have denim looking spandex.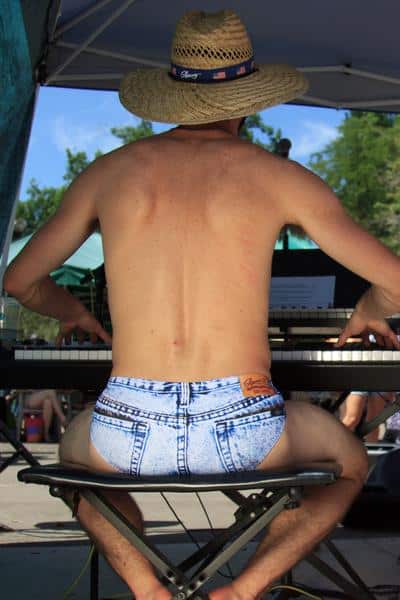 This is not it. This range of Speedos come in three color variant. Yes boys, now you too have such fashion statements. These Speedos come in the variant classic Daytona Dong Sarong, Assid Washers and the jet black Houston Hog Holster.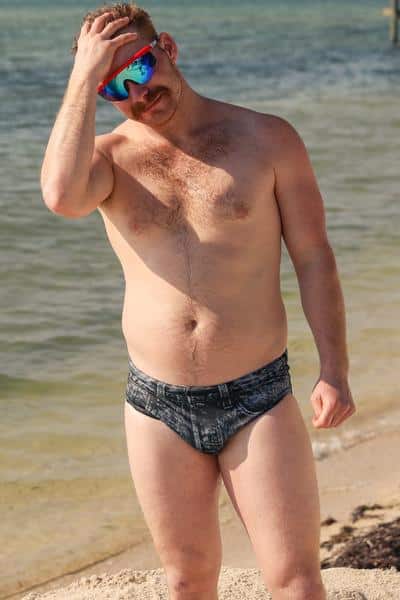 The product description of these denim Speedos read, "Our denim print swim brief, also known as the Jeado, also known as the Daytona Dong Sarong is just like that, except it is the above-ground hot tub of the swim brief world…or something like that. It is like eating a bag of chips in church. Everyone looks over at you with disgust, but deep down they want some too. And if you're really risky you'll combine those last 2 sentences, eating a bag of chips in church while wearing this denim swimsuit. You'll probably get tossed out, but you'll look and taste good doing it."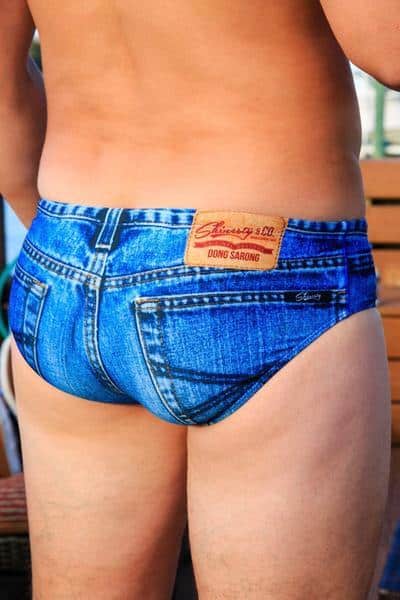 Ok boys, it's time to splurge.