If you are smart enough, you can easily come up with an easier way to do things in daily life. The ideas emerging from your creative mind can actually end up making things easier for you, even for the future. And the people that we are going to introduce to you today are already killing the internet with their innovative ideas and creative minds. Their ideas are so unique and the next level that it seems like they are here from the future. So check out each one of the below-given pictures of people who are already living in 3019 while we are all stuck in 2019:
1. Have a huge whiteboard to clean? No problem, this man just made it easy for everyone.
this man is living in 3019 via /r/pics https://t.co/MkJifwf76j pic.twitter.com/VzKO5nCVzF

— Mrs. Robot (@jesssarmyy1) March 14, 2019
2. Korean be already living in 3019
dam koreans b living in da future n shit .. they in 3019 pic.twitter.com/qC3pPYBEqq

— little guy [NSFR] (@minyoongifucker) March 16, 2019
3. Take wisdom from this man you all 2019 folks
This man is living in 3019 we are all just passengers pic.twitter.com/FPqf7KhUJf

— FAILED SIGN (@FailSign) March 17, 2019
4. Taking gym selfies to another level 
Oh you guys still taking your gym shark selfies? Tristan is living in 3019 pic.twitter.com/qdXGZcSRjD

— G2️⃣ (@_GriffinNorberg) March 14, 2019
5. A cab driver from the future with creative ideas about parking
This Cab driver is living in 3019.

Parks his car anywhere and puts his own no-parking clamp. pic.twitter.com/esTgM0bwnQ

— Harish Iyengaar (@scaryhairyman) March 5, 2019
6. I am not sure if that's legal but that is sure smart as hell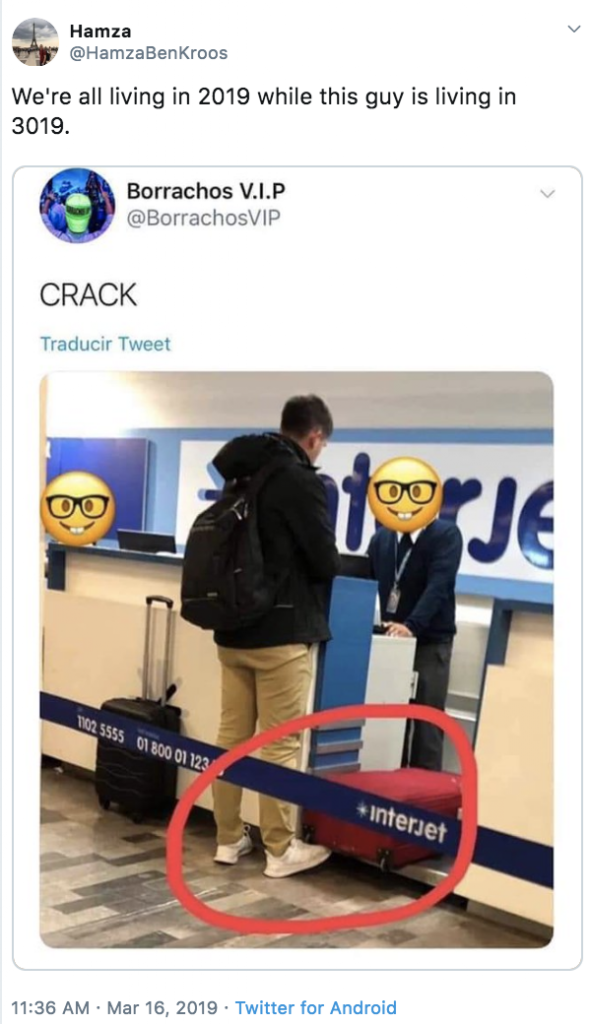 7. Another man spotted from 3019
Mans living in 3019 pic.twitter.com/bKMWZ0WSOH

— ˗ˏˋ🥞ˎˊ˗ (@wooseok_anti) March 18, 2019
8. The little girl just made things easier for 2019 folks
Meanwhile, this kid is living in 3019. 🤣 pic.twitter.com/nMEw9ifd3W

— 𝘽𝙍𝙔𝘼𝙉 𝙎𝙏𝘼. 𝘼𝙉𝘼 𝙑𝙄𝙇𝙇𝘼𝙍𝙀𝘼𝙇 (@BryanVillarea9) March 15, 2019
9. It's not every day you spot this kind of genius people
guy is living in 3019
pic.twitter.com/0jD5PVoxW4

— natalia (@bringitxback) March 14, 2019
10. This guy discovered the place in his car where he can keep his tacos, It's not for your glasses 2019 people
This person is living in 3019! pic.twitter.com/a043Rxb4Bc

— N a v e e N (@n_clicks) March 18, 2019
11. Woman with a travelling hack from future
Idk what the proper way to keep up with your earrings while traveling is but here's my #Sororitygirllifehack pic.twitter.com/lnS0hbQP5B

— Aidan (@Aidanclark4) March 17, 2019
12. People from future out there making lives easier from every one of else here
Jam living in 3019 (a child prodigy indeed) pic.twitter.com/JhOizaReBs

— Andrew De Pano (@andrewdepano) February 28, 2019
13. Indonesia is already ahead of the rest of the world with this dissolvable bags.
Have you guys seen this???? Bags made from Cassava in Indonesia pic.twitter.com/QCwtSz4sdM

— Julia Iman 🇻🇨 (@JuliaImanX) March 13, 2019
14.This Guy will crack you up
This guy is living in 3019 pic.twitter.com/eT1JK2AVIf

— Meme Page (@Axel10257118) March 11, 2019
15. Guy from future with some serious skills
While We're Living In 2019 He's Living In 3019. pic.twitter.com/1ldP1BPdHb

— Stumbler (@_Stumbler) March 9, 2019
16. Guy with his own trial technique is hilariously genius
This guy is living in 3019 😂 pic.twitter.com/umozBArkot

— 海外おもしろニキ達まとめ (@omoshironiki) March 12, 2019
17. Man with genius trick to save your time plus labor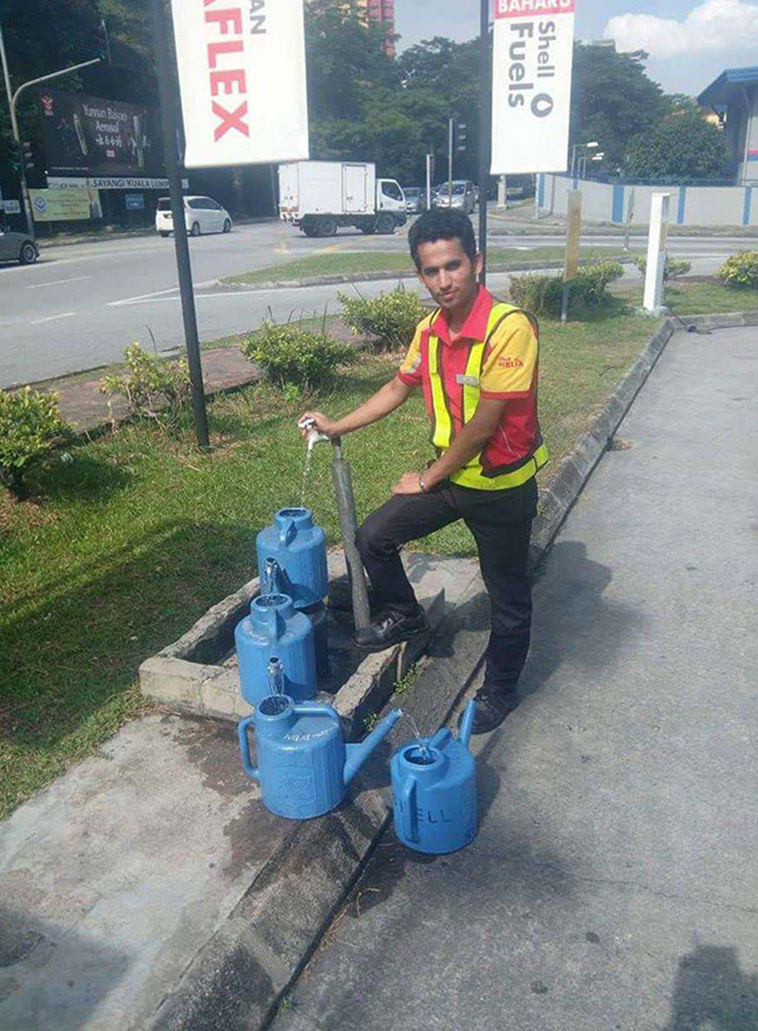 18. Kid with skateboard used leaf blower to speed up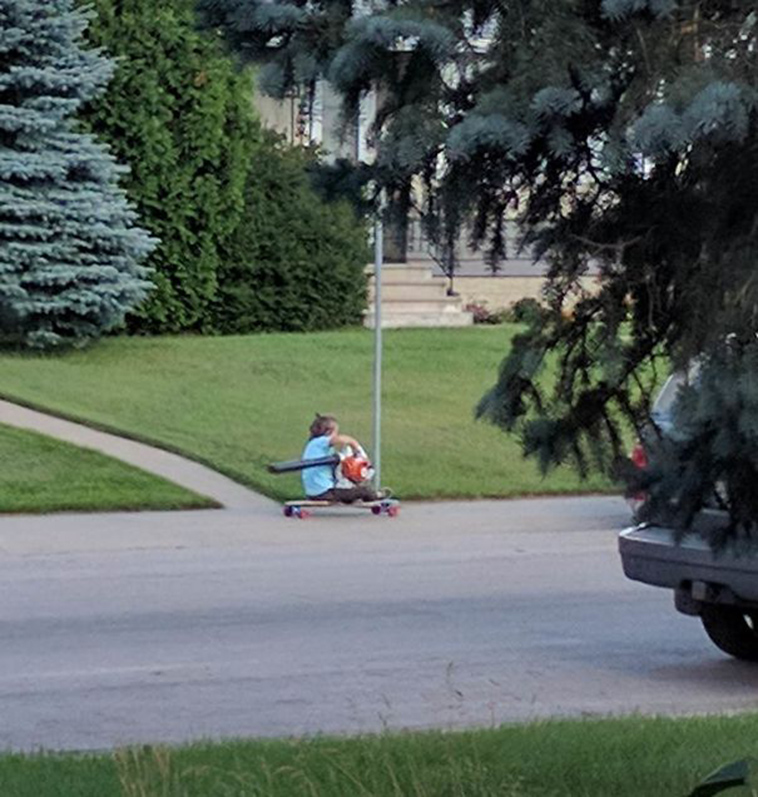 19. The guy asked his mom from downstairs to bring him the charger, she said "Shout the dog" and here is the dog  with the charger
Asked me mum if she could bring my charger down stairs, she replied "shout the dog" pic.twitter.com/BLQRzEEfwN

— Sophie Billington (@sophiebillo1) June 21, 2017
20. Perfect way to cut hair from back side of your head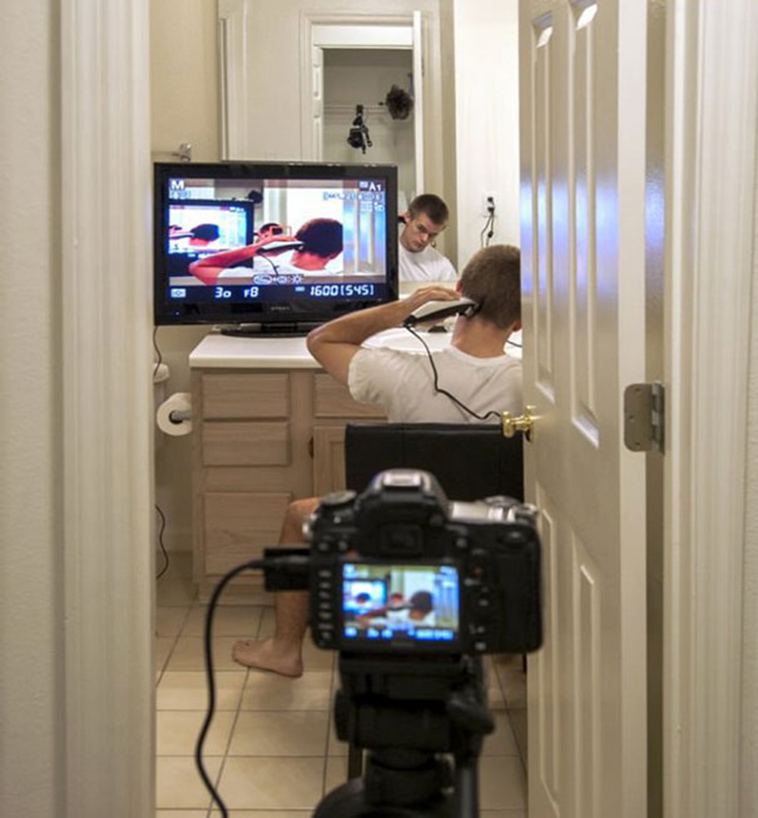 Read More: Beluga Whale Returns Woman's Phone After It Accidentally Falls Into An Ocean