Meet these identical twins Baokou Julie Yang and Baonhia Julia Yang who live in Frensco situated in California, what's amazing about them is their birth stories which take their twinning to a completely different level.
Read More:-A Perfect Theory Which Might Be The Concealed Meaning Of 'I love You 3000' From Endgame
These girls who are 23 years old went popular all over the internet when netizens read their birth stories. Both of them have exactly similar birth stories.
The identical twins gave birth to a girl child in the same hospital, on the same day, in fact, the same nurse assisted the delivery but both of them didn't know that the other one was in the next room. Isn't it amazing?
These identical twins came to know that they were pregnant on the same day with their delivery date mere 2 days apart. But, it looks like these baby girls named Nadalie Xiong and Candra Thao wanted to have their birthdays on the same day. Nadalie and Candra took birth a week early and just an hour apart.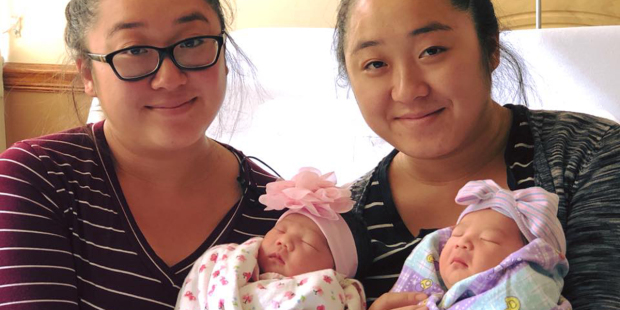 Baokou Julie Yang told one of the local newspaper that Bakersfield Now that "I knew that I was going to be in labor and then I told her and then she was like, 'I'm having pain here and there too, I might be in there with you too' and then later on that day, my husband was like, 'Oh I saw your sister next door.'"
Both baby girl Nadalie and Candra are healthy born and they spend a lot of time together as 3rd-time mother Baonhia Julia Yang offers support to new mom Baokou Julie Yang.
Baokou Julie Yang told People Magazine that both the identical twins will make sure that their babies know how close their mothers are and what bond they share with each other and the two newborns will hopefully share the one similar bond.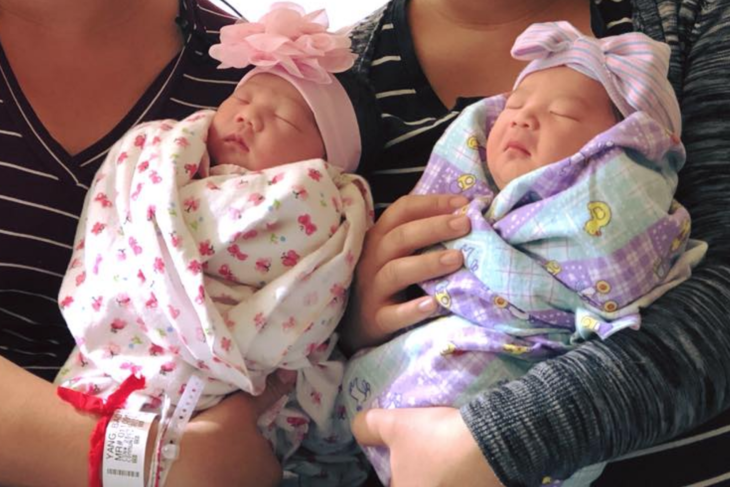 "They just had great timing. Very unique timing," a hospital physician who helped to deliver the babies told CBS in a video story.
Just being born in the same hospital, on the same day doesn't make these babies special. The best part is that both girls are rainbow babies which means both of them were born after the identical twins suffered miscarriages. Rainbow babies are one who is born after the misadventure of losing a baby.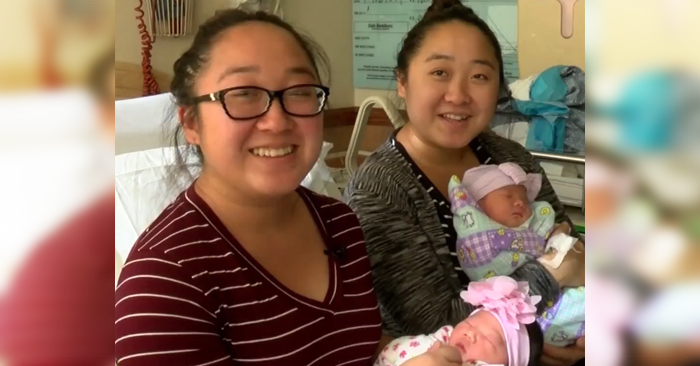 Baokou Julie told people that she and her sister suffered miscarriages together and that was something which brought the two of them closer. Something that was very important was that Baonhia Julia Yang, her sister was there for her and help her hold on after they had their miscarriages.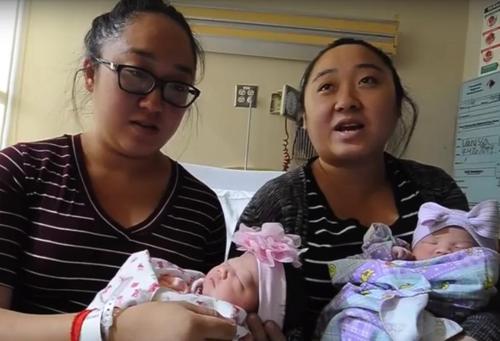 "We were just feeling a lot of love and care for each other. We've gone through a lot together," the happy identical twins after giving birth to their rainbow babies told people. See their video depicting their heart-melting journey below.
Watch the video here:- Video