We often get fascinated with the fancy outfits of our favorite celebrities but it's not every time that they appear in nice clothes. Sometimes, celebrities do blunders with their looks. Here we are presenting you an African Boy with his low-cost recreations of ridiculous celebrity outfits. The boy is popular on social media as Funny Toheeb. His low-cost recreations are way too hilarious.
Scroll down and unveil the most hilarious low-cost recreations ever! After seeing these, I am sure you will become a die-hard fan of this popular African boy.
You may also like to read: Priyanka Chopra Is Going To Be A Part Of Something Big, Confirms The Avengers Director
1. Wizkid
The addition of the cards is awesome.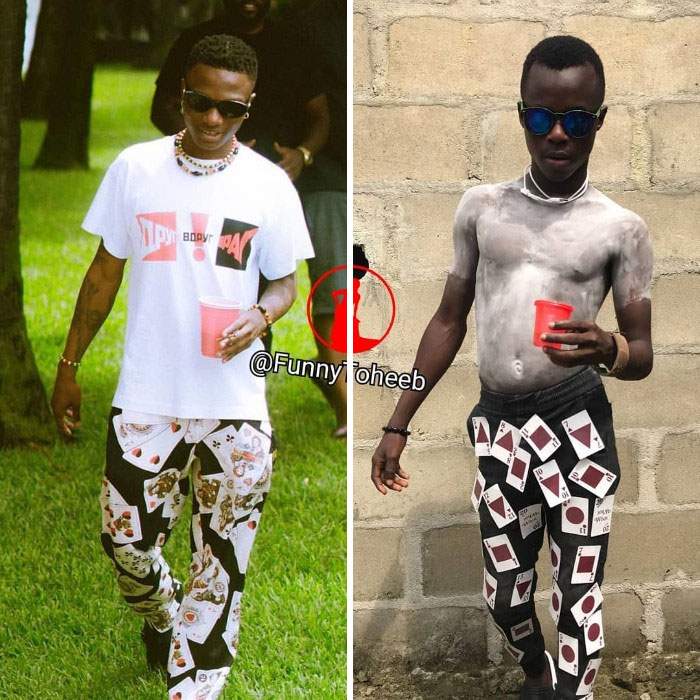 2. Patoranking
Let me wear my "I'm-bored-ninja style".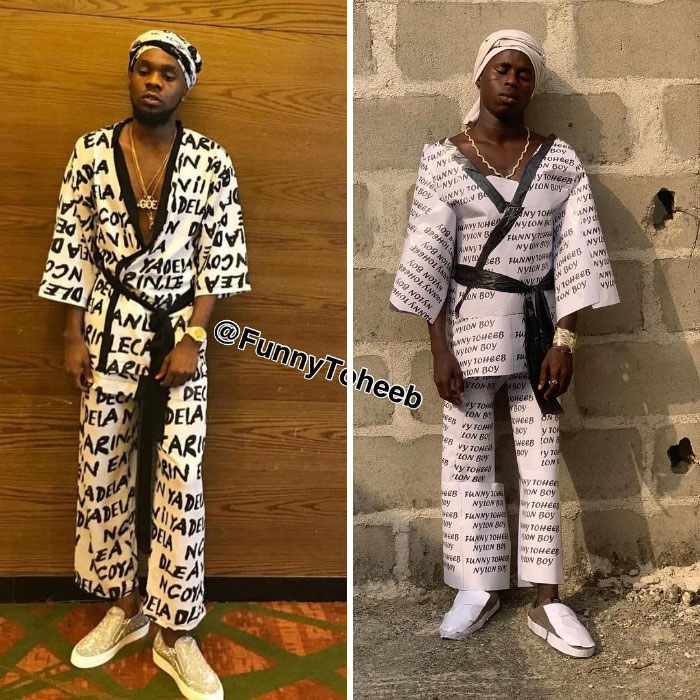 3. Rita Dominic
NOODLES!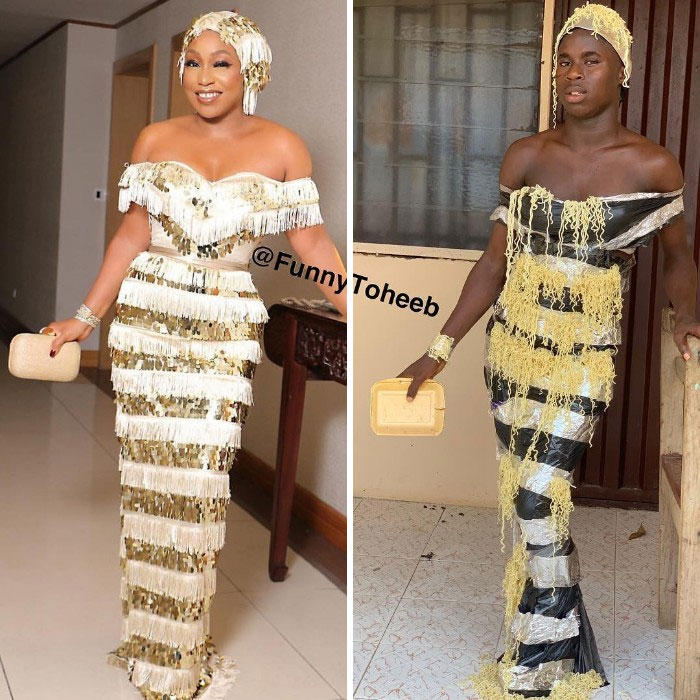 4. Omoni Oboli
LOL! I like him better.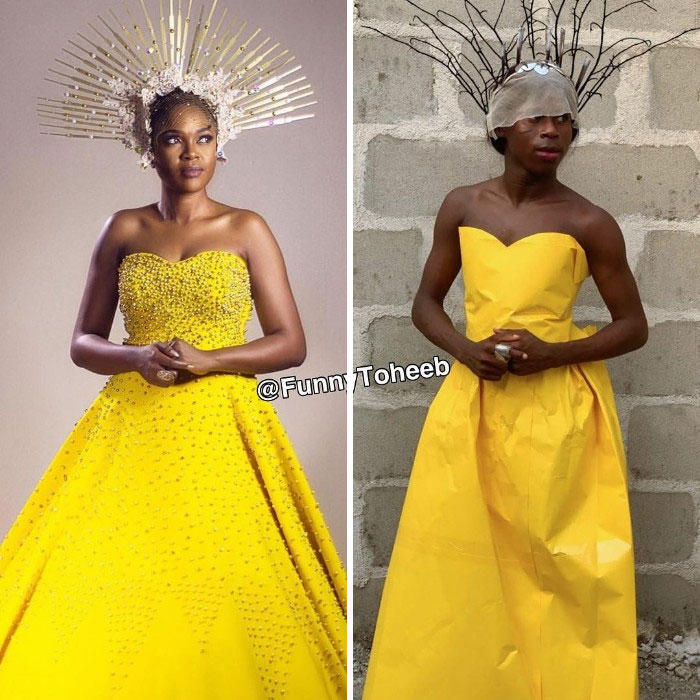 5. Kanye West & Kim Kardashian
Creativity strikes again!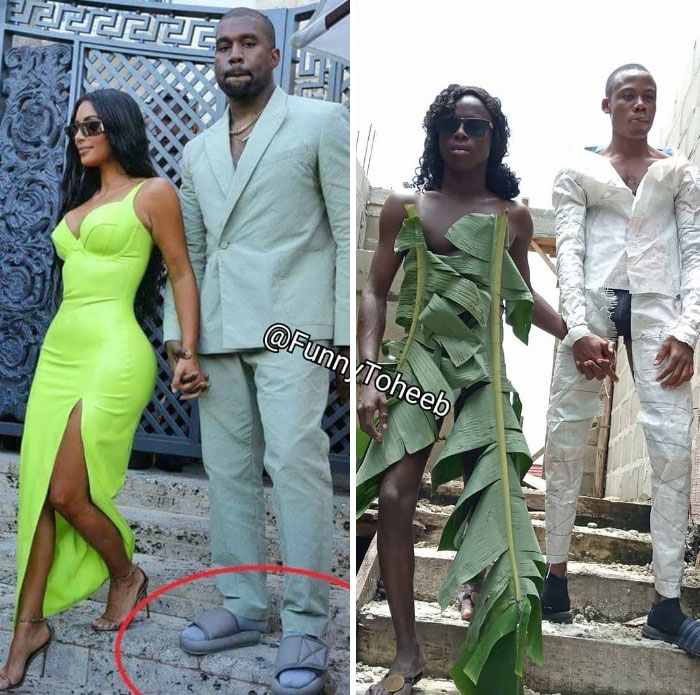 6. Mercy Aigbe
I see he's a "fan" of hers.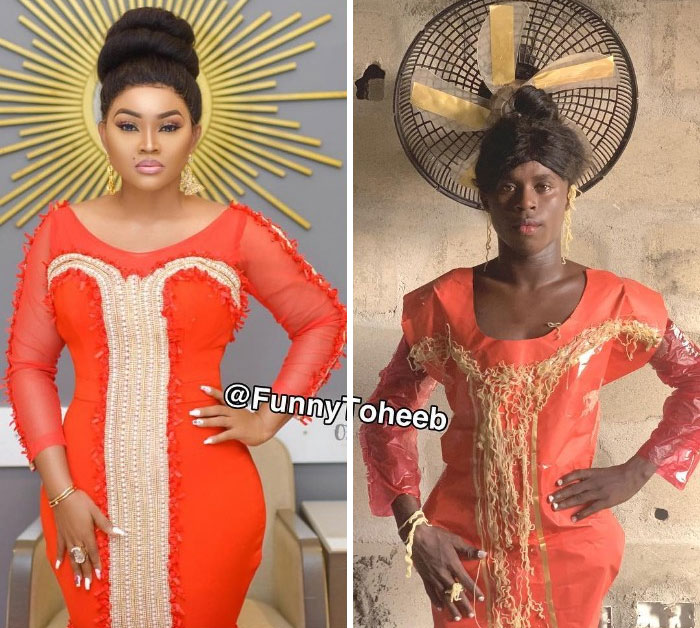 7. Nina Ivy
The right one looks less cheap.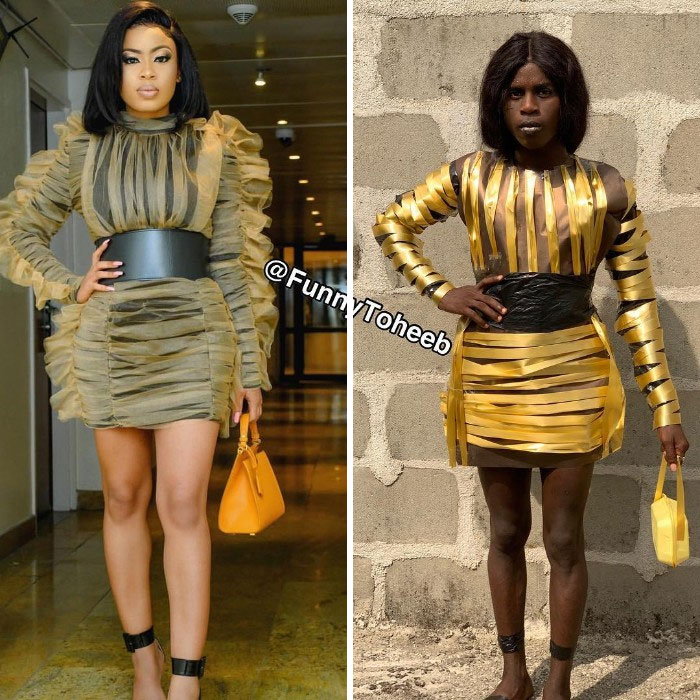 8. Kim Kardashian
That outfit Kim is wearing is the tackiest thing ever.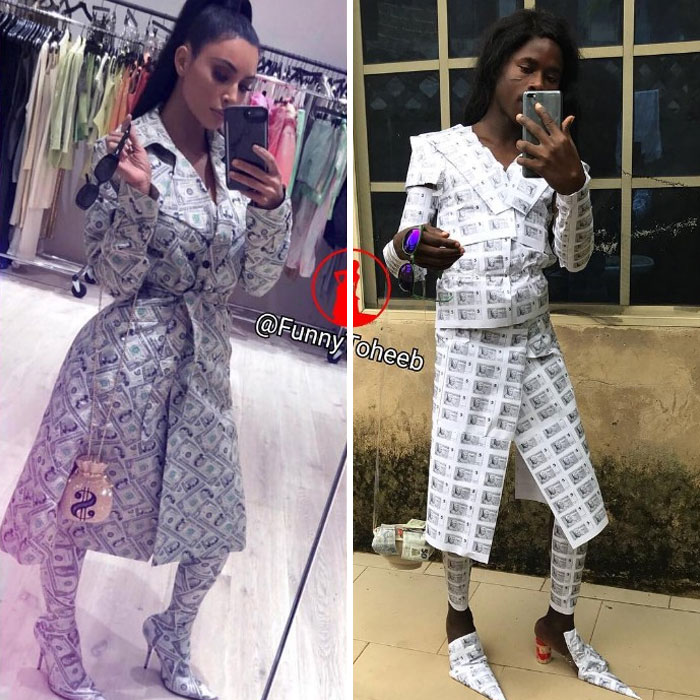 9. Simi
Not bad, considering what I've seen before.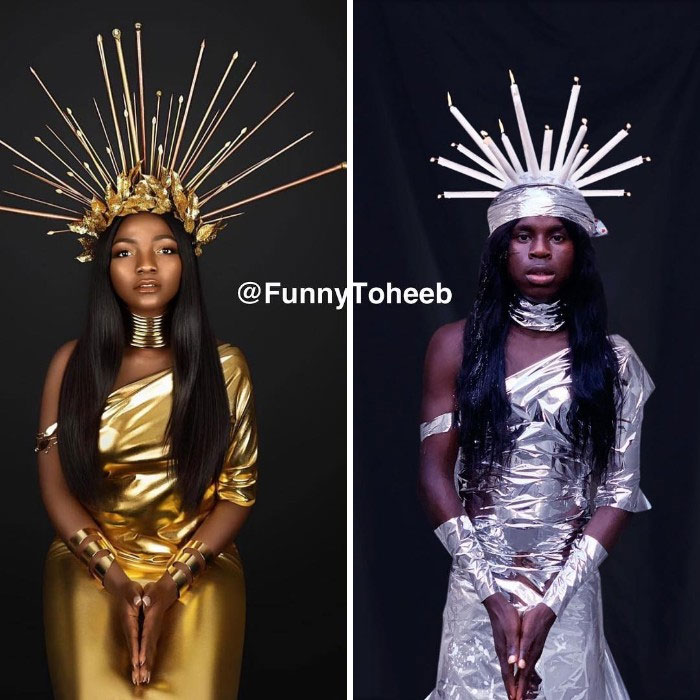 10. Cardi B
Take a moment to appreciate his hard-earned abs.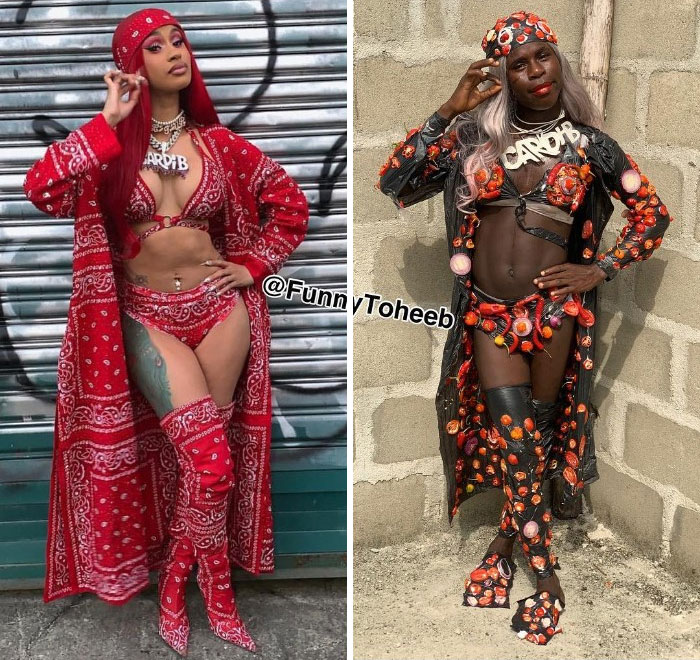 11. Ebuka Obi-Uchendu
OMG! The puddle instead of the pool.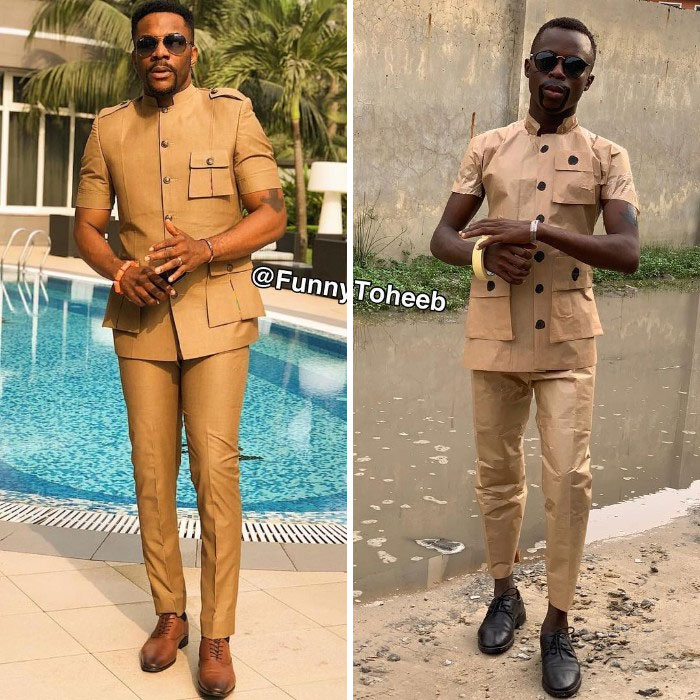 12. Beyonce
His eyes though!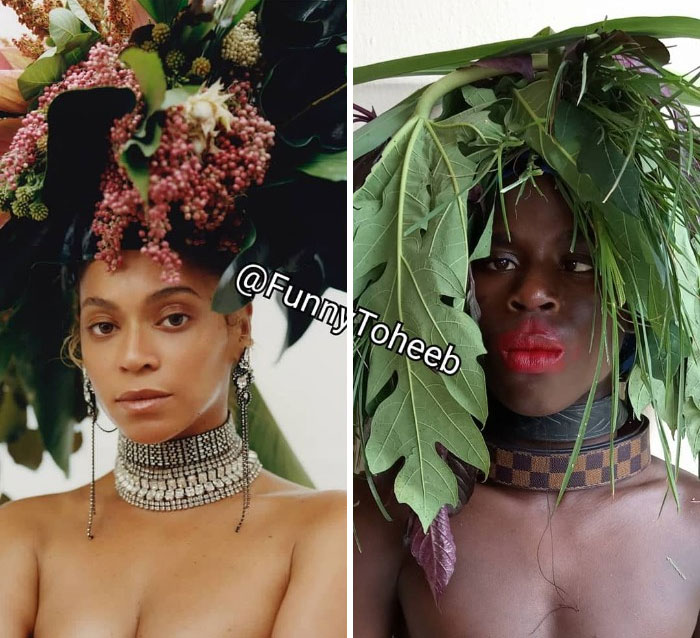 13. Waje
Nailed It!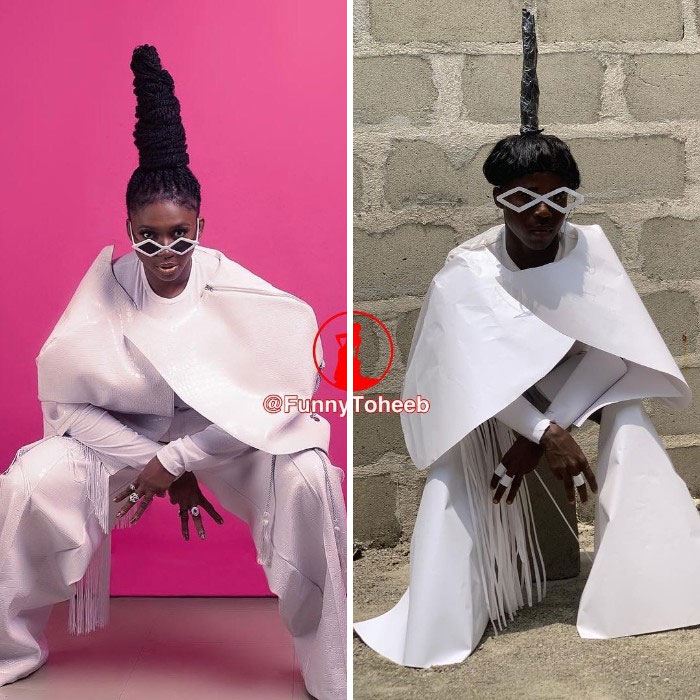 14.Laura Ikeji Kanung
The shoes. Damn!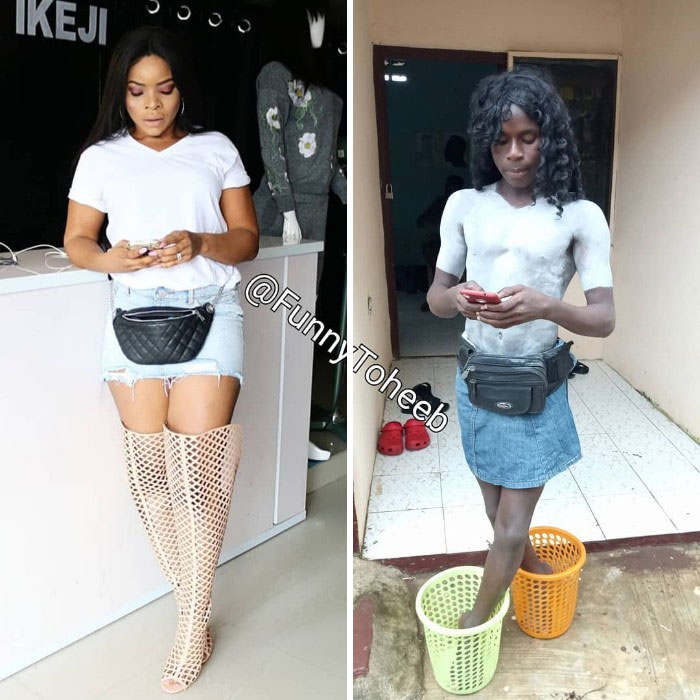 You may also like to read: 4-Month-Old Baby Becomes Star While Sleeping, All Credit Goes To Her Mommy!
15. Cardi B
Who even designs these clothes anyways.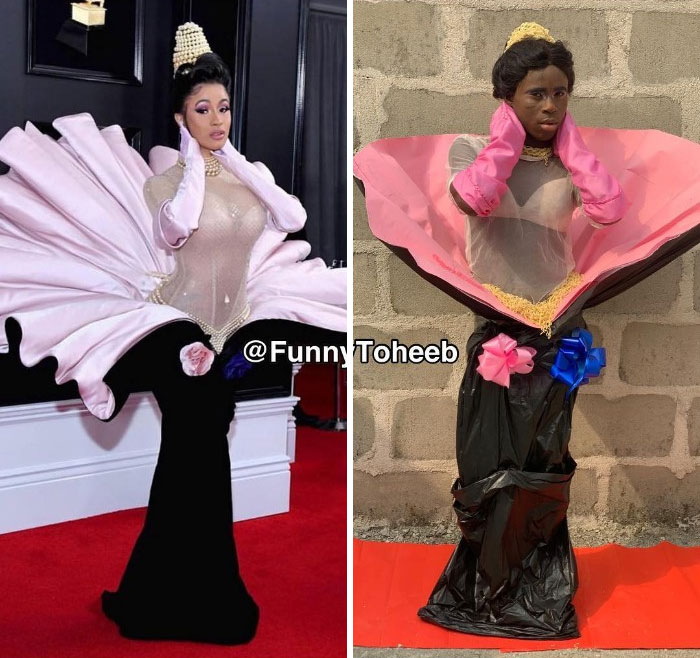 16. Cardi B
Now that's what you call a pot-belly.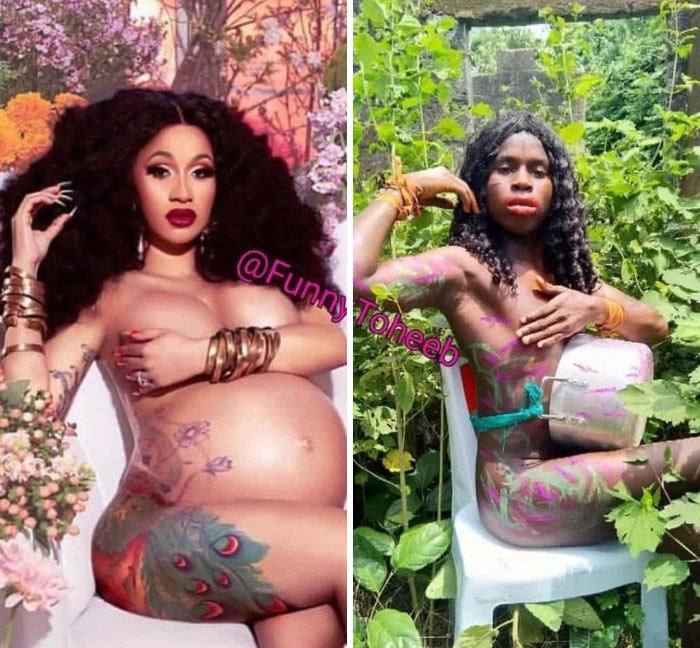 17. Kim Kardashian
Lol got the butt right!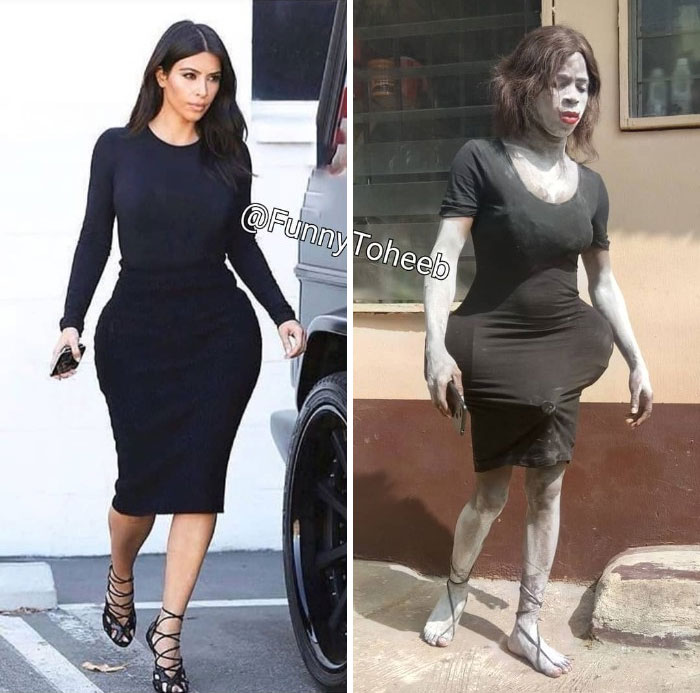 18. Jason Momoa
Is that a pineapple leotard??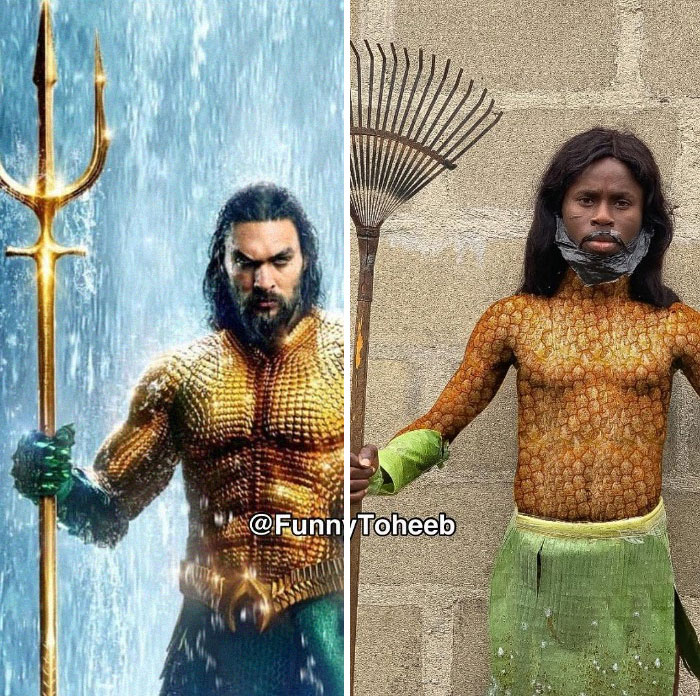 19. Cardi B
Oh my gosh! His bag.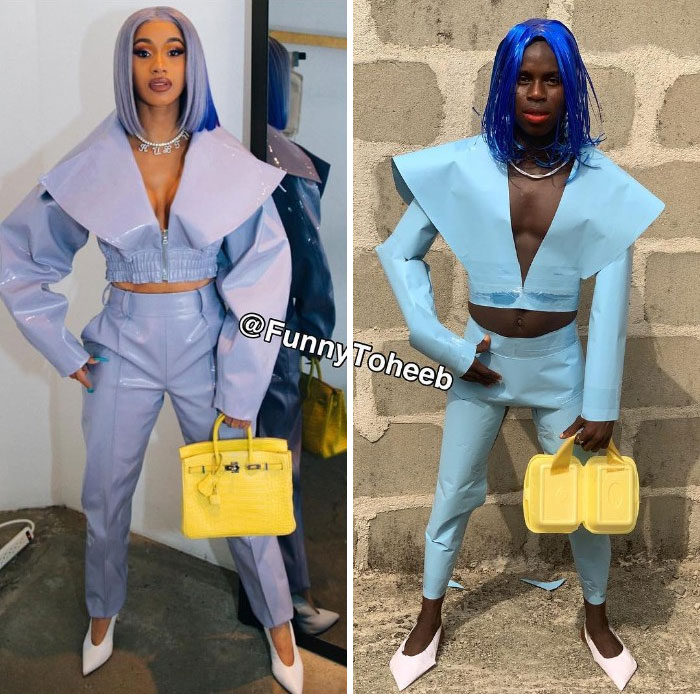 20. Juliet Ibrahim
An old mop would have been perfect for the wig. But noodles are ok, too.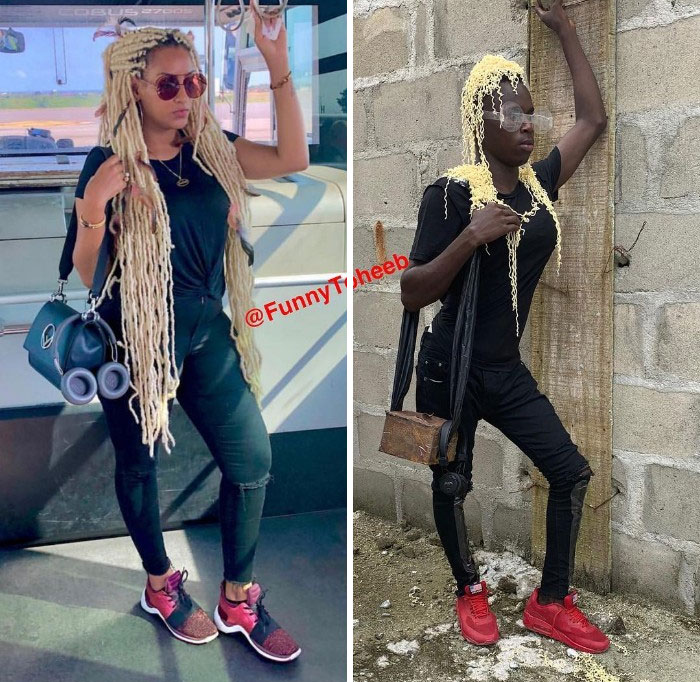 21. Camila Coelho
Can't tell the difference.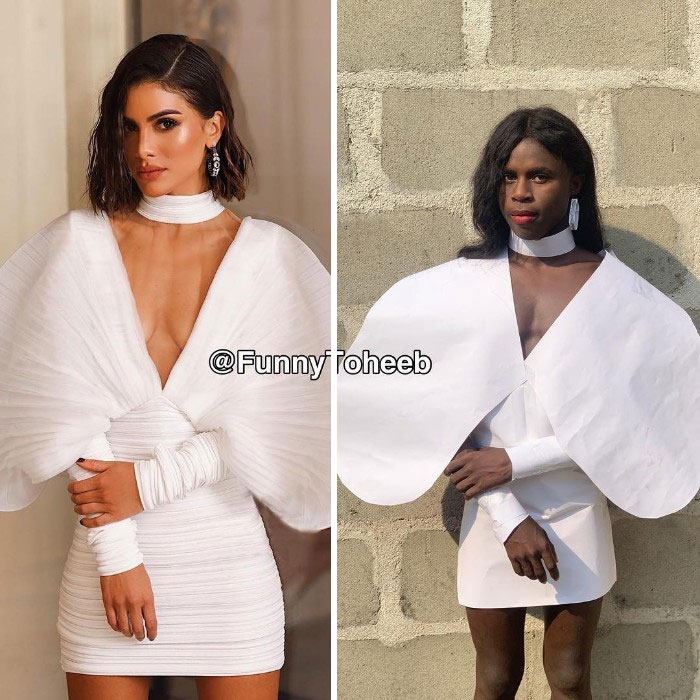 22. Shaffy Bello
Recycling at its finest.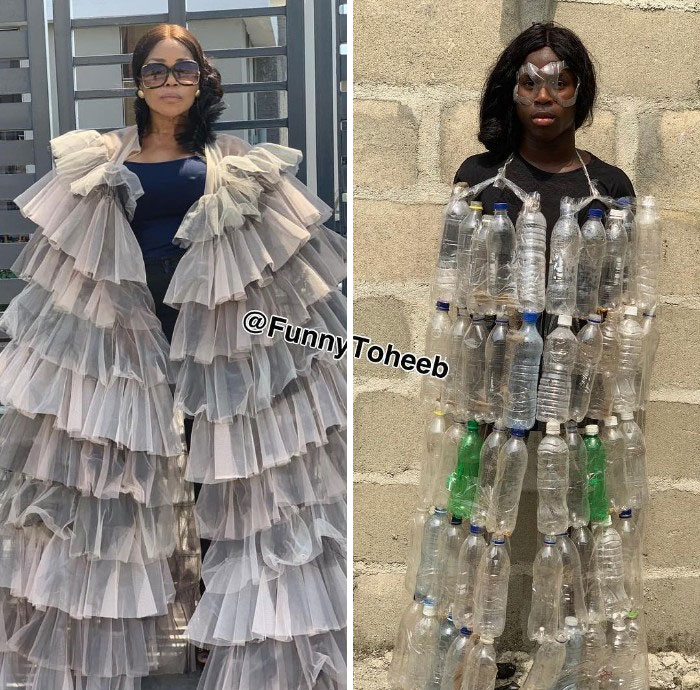 23. Toyin Lawani
I think he did a great job getting that dress right.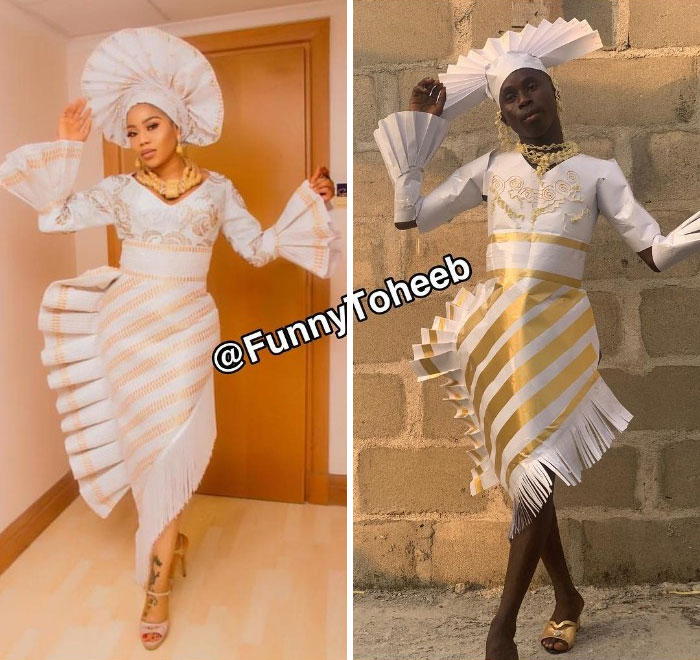 24. Nicki Minaj
Bravo!! Standing ovation for this one!!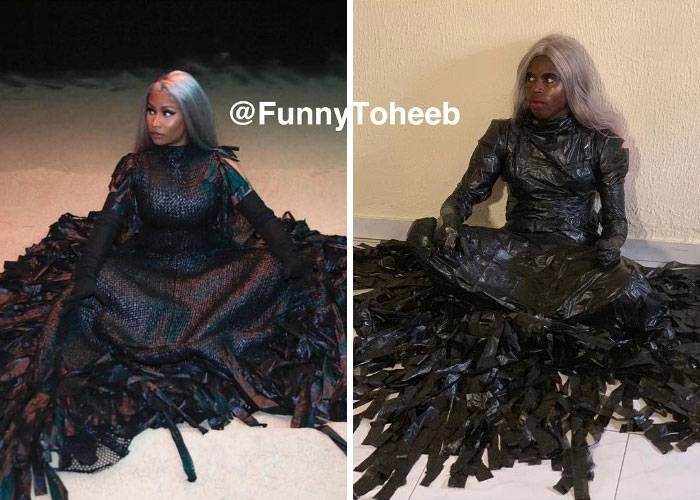 25. Beyonce
The bowl in his head.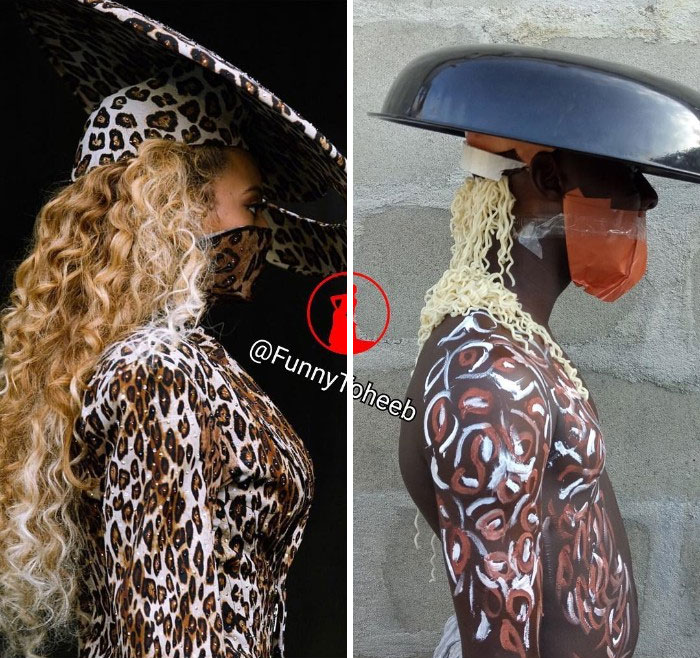 26. Yemi Alade
Forget the celebrities, this guy's an artist!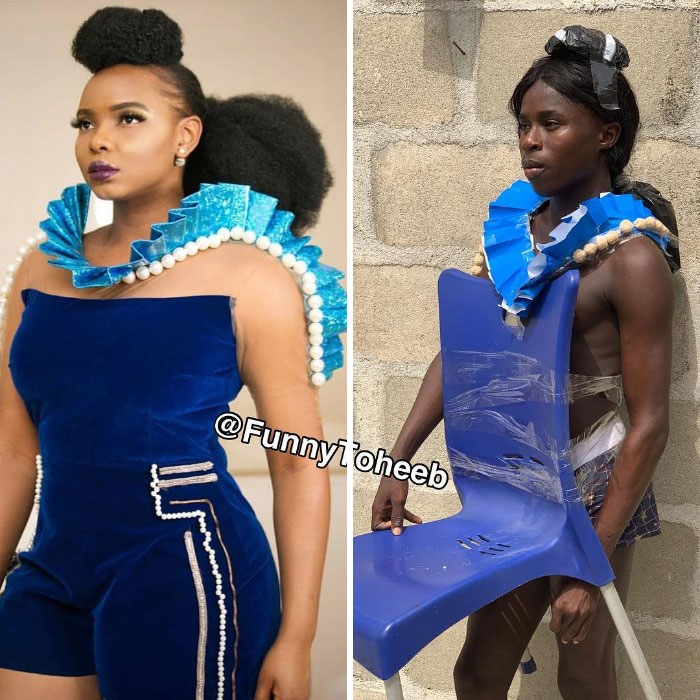 27. Anita Joseph
Can't unsee this.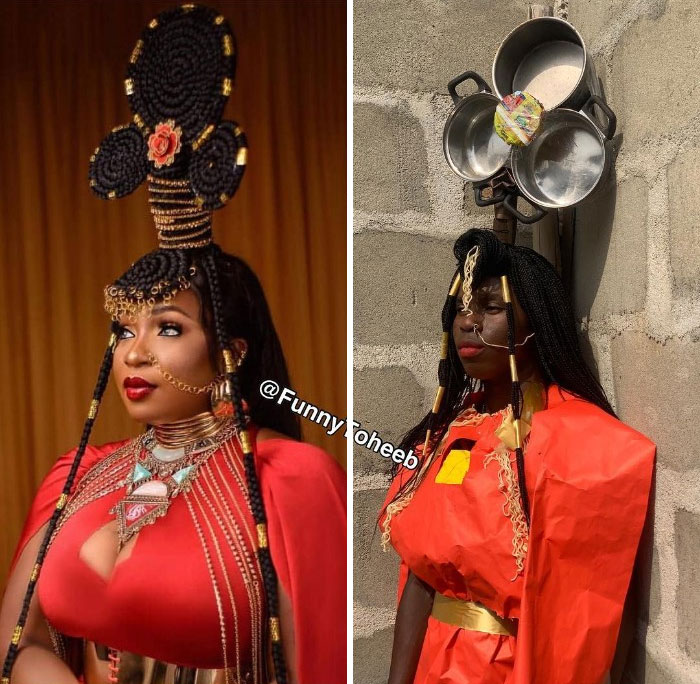 28. Rihanna
Adds to a whole new meaning of Cabbage Patch Kid! hahaha!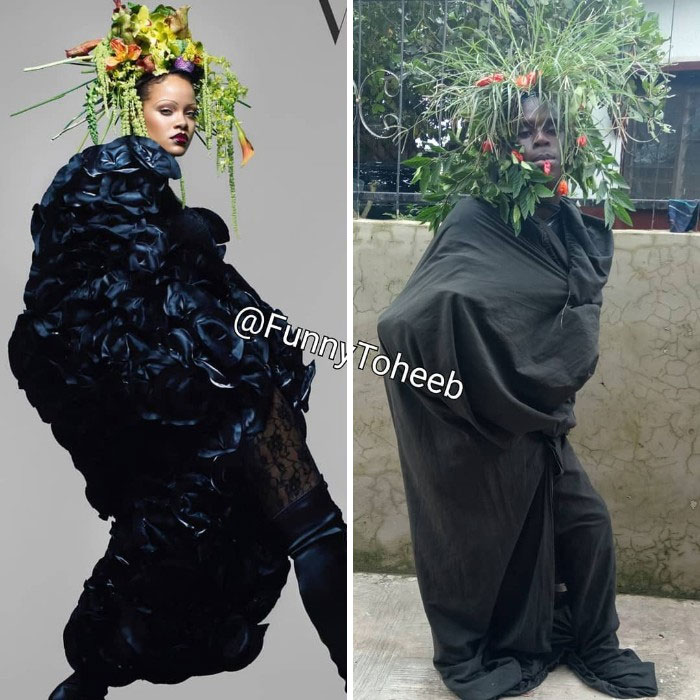 29. Jennifer Lopez
Why. Just why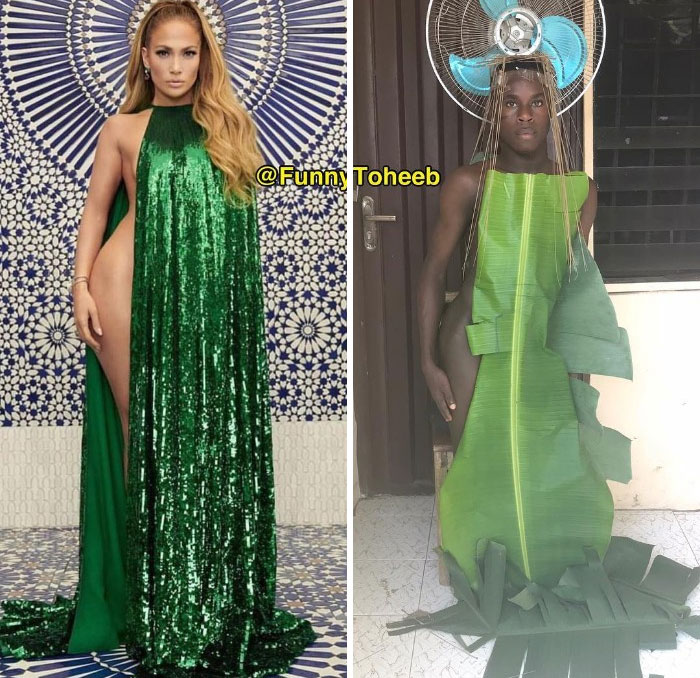 30. Cardi B
The "handbag"! LOL