Your wedding day is the happiest and special day for you. But with all that joy and happiness with the best wedding dress, you feel hectic at a time. Especially when you need to go to the bathroom. We figure out all the possible problems and try to find a solution to it. Cause we want our special day to go smoothly for which we have planned for months. Going to the bathroom with that wedding dress isn't possible for the brides alone either you have to take someone along to hold it or need to change it every time you go to the loo and that's definitely not possible.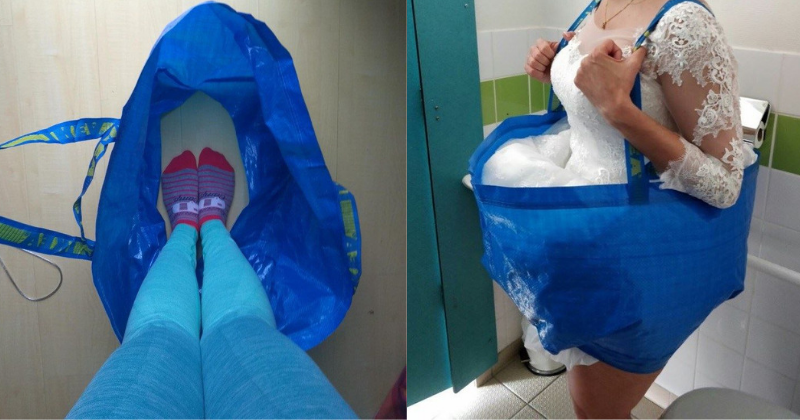 A bride before her wedding day solved her problem of going to the bathroom with that wedding dress. She shared an IKEA bag hack so you do not need any one with you nor you have to change yourself every time you need to go to the toilet. It is not possible to tell anybody to hold your dress in the bathroom unless and until it is someone close.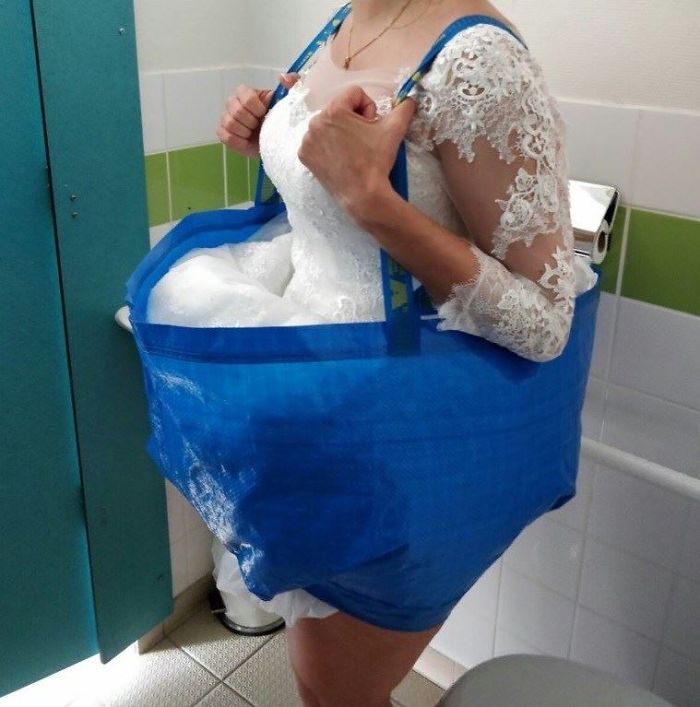 Read more: Two Sisters Carried Twins For The Same Man, Ended Up Giving Birth On The Same Day
The bride created her own makeshift toilet aid so that she doesn't have to worry about going to the bathroom any time in her mermaid wedding dress. The pair cost her just 0.80 Euros that is about 62 INR. She did it with just a IKEA bag and a pair of scissors. Later she shared the hack on Facebook 'cause it actually worked really well. She also said that it took her just 3 minutes to make the toilet aid.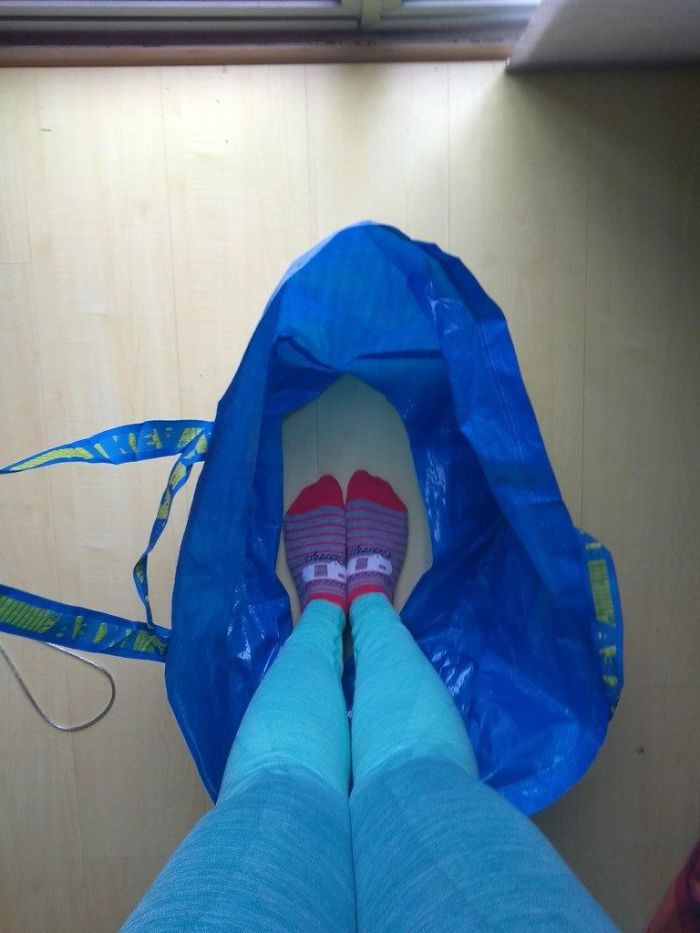 All you have to do is cut a large hole at the bottom of an IKEA bag then you have to just pull the bag up catching the dress in the process so there won't be any harm to the dress. It is really simple and effective and takes almost nothing at all.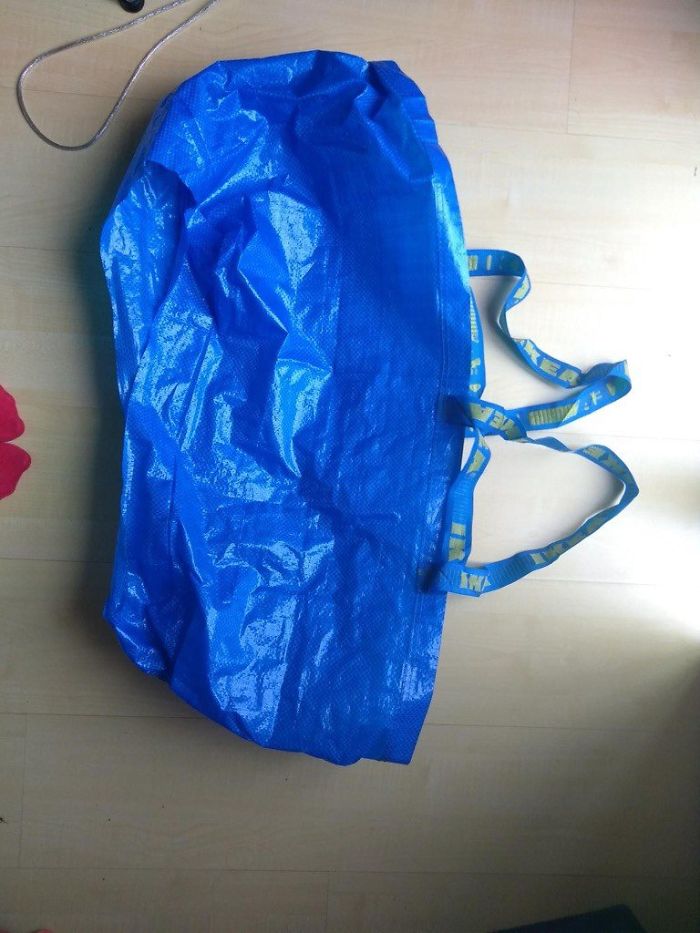 Read more: Grab Rider Gets Surprised When The Passenger He Picks Up Looks Exactly Like Him