Ugur Gallen an amazing artist who stays in Turkey which is coincidentally situated next to the most terrifying region in the modern world. The difference between the two of the region shows complete two worlds for him.  He desires that the world would go on by the phrase "Peace at Home, Peace in the World", by Mustafa Kemal Atatürk's which was imposed as a policy of Turkey. Gallen has demonstrated the contrast between the two worlds in the most terrifying manner. Scroll down below to see his gallery.
Read More:-100-year-old Pictures Of Beautiful Women That Can Give A Tough Time To Present Day Models
More Info: Instagram
1. People who kill humanity still exist.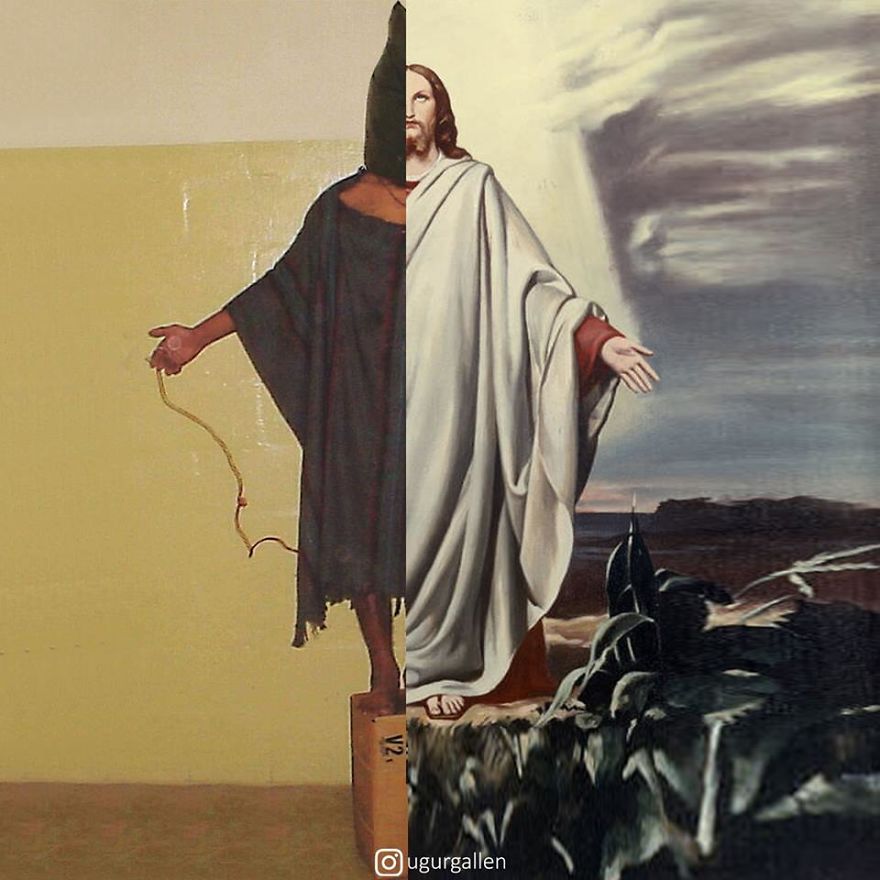 2. For some the world is beautiful and for some it is horrifying.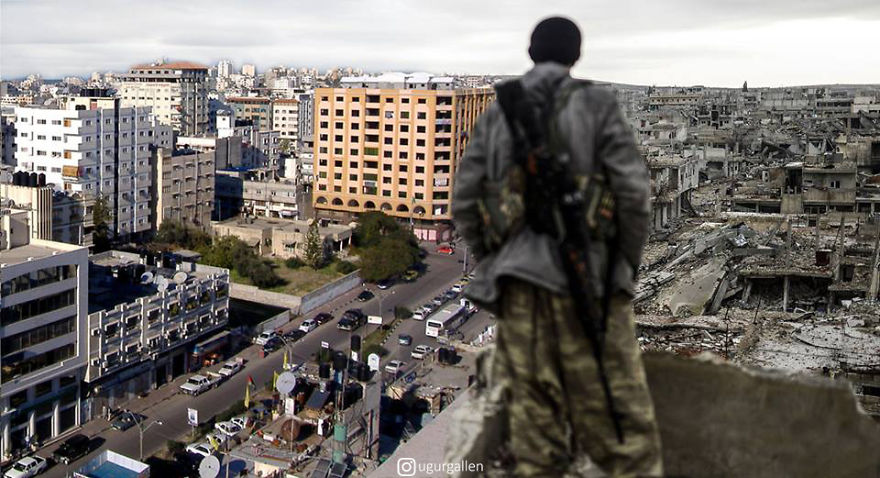 3. Your father will always love you, unlike the world.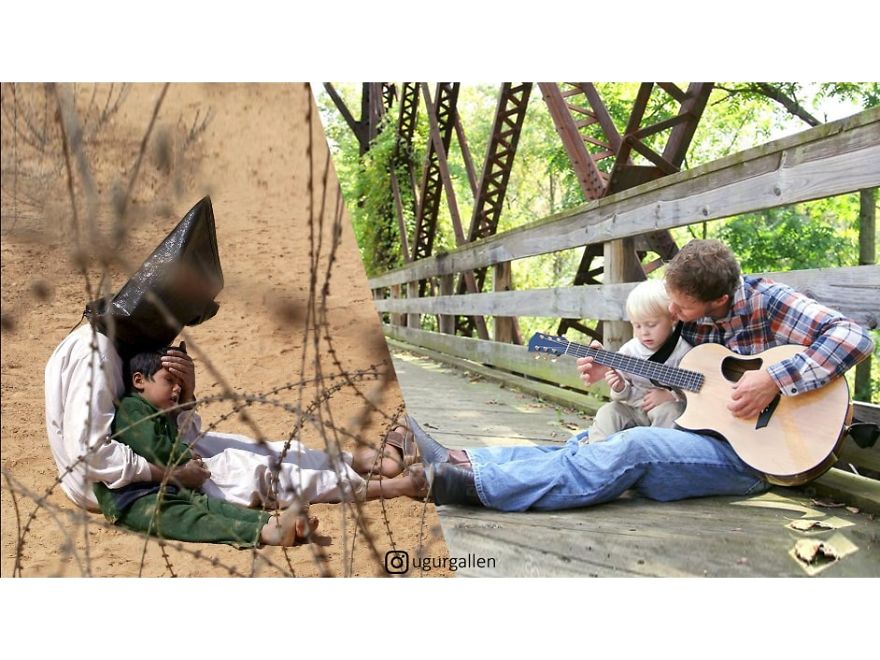 4. The contrast between the two worlds clearly shows that not even children are spared.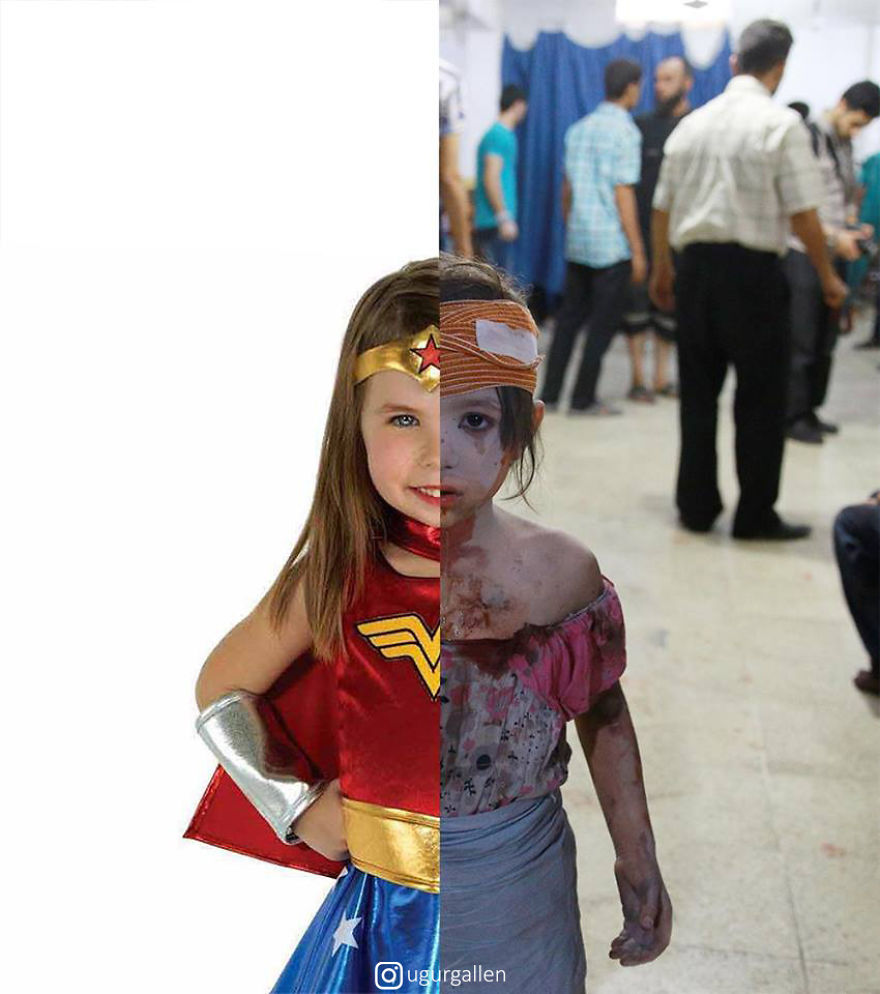 5. Now, this contrast between the two worlds is hell true.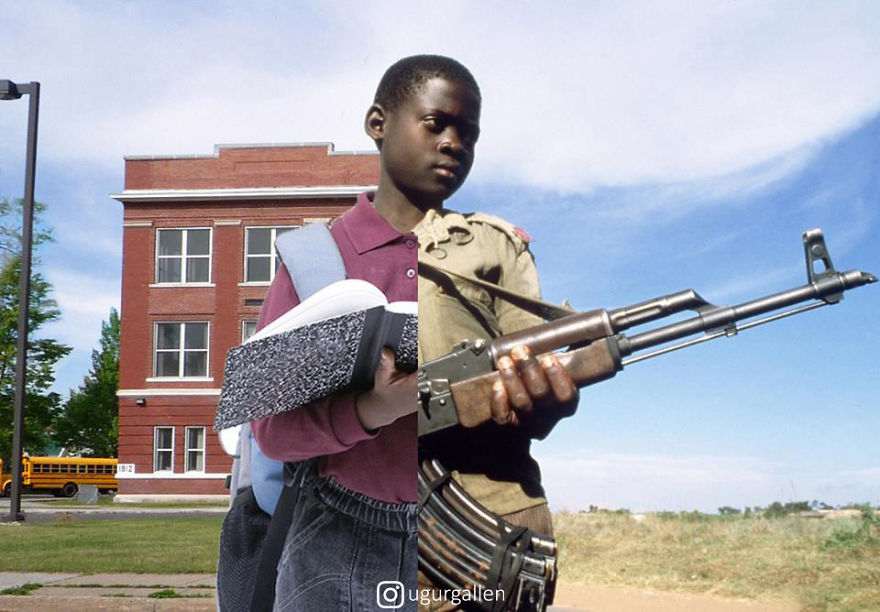 6. These kids know how to find happiness in any situation.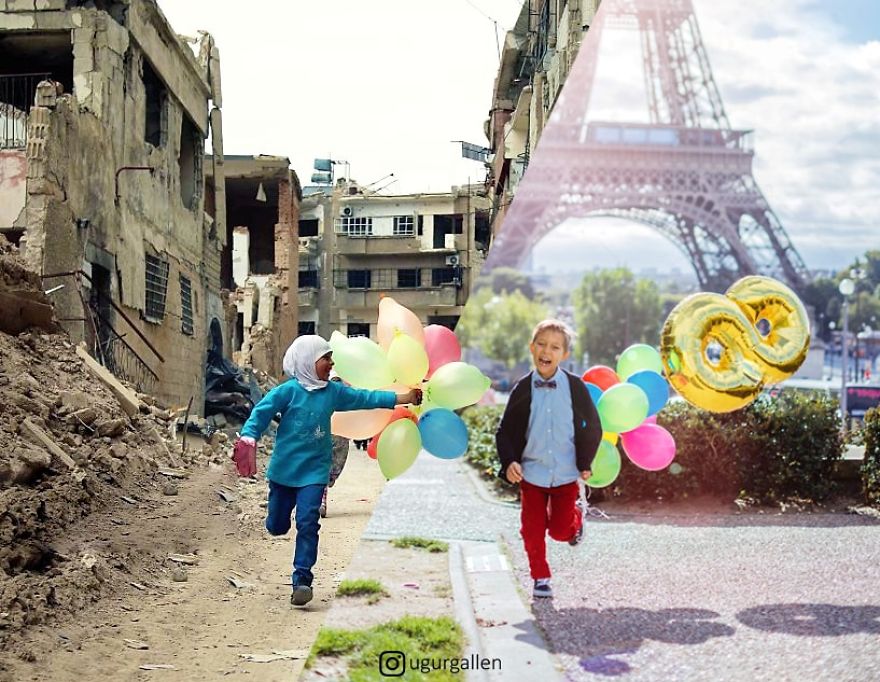 7.Two regions, two different worlds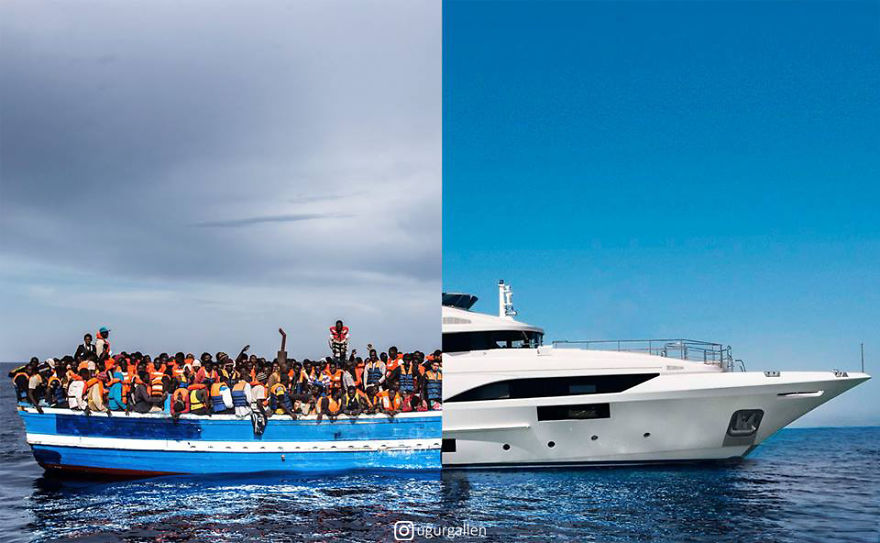 8. The pain and agony can be seen clearly in their face.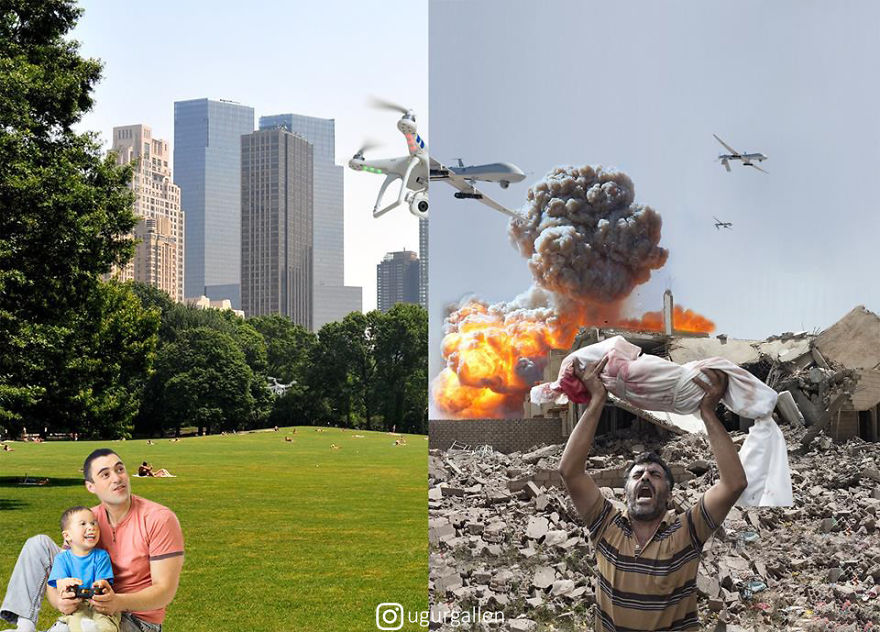 9. The burden of human hatred and discrimination is visible in the picture.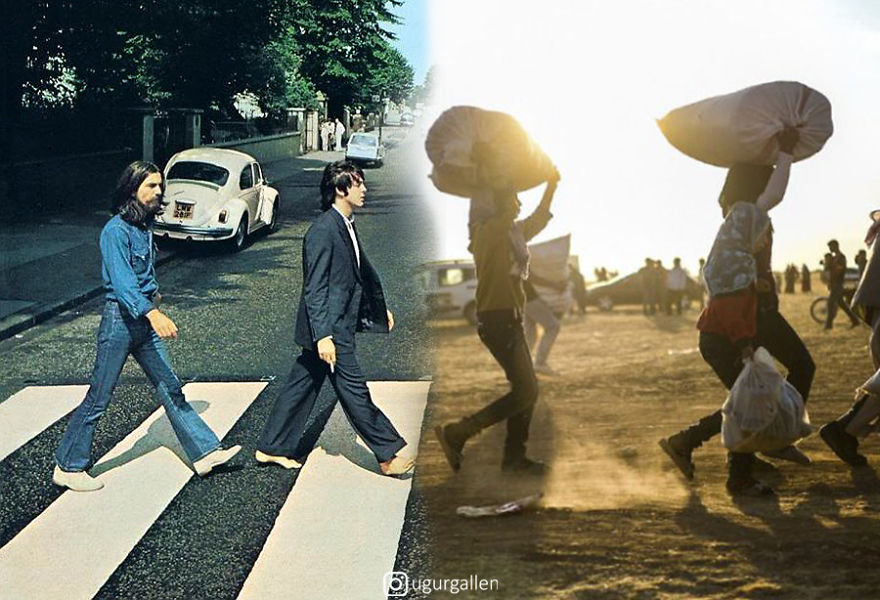 10. The contrast between fame and evil can be seen.
11. Nature's disaster vs nature's beauty.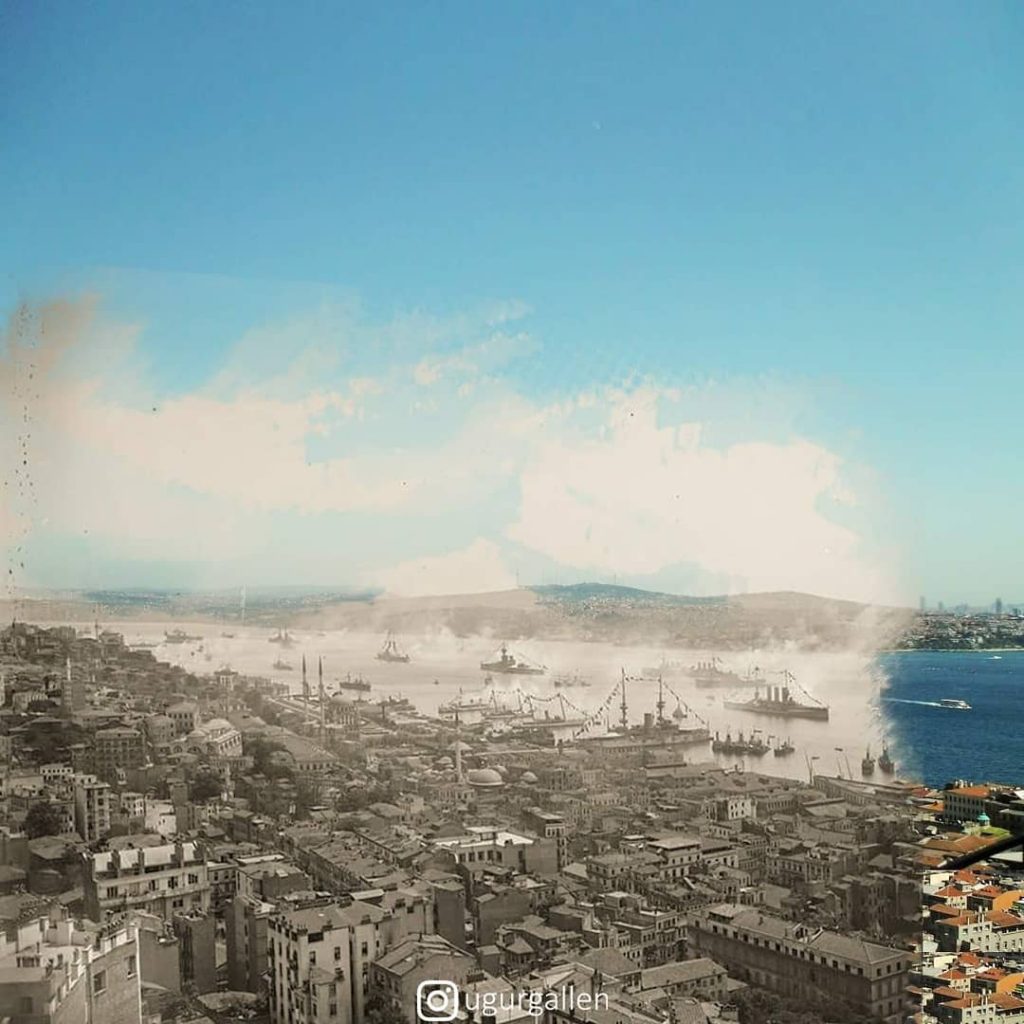 12.  The picture in itself speaks a lot.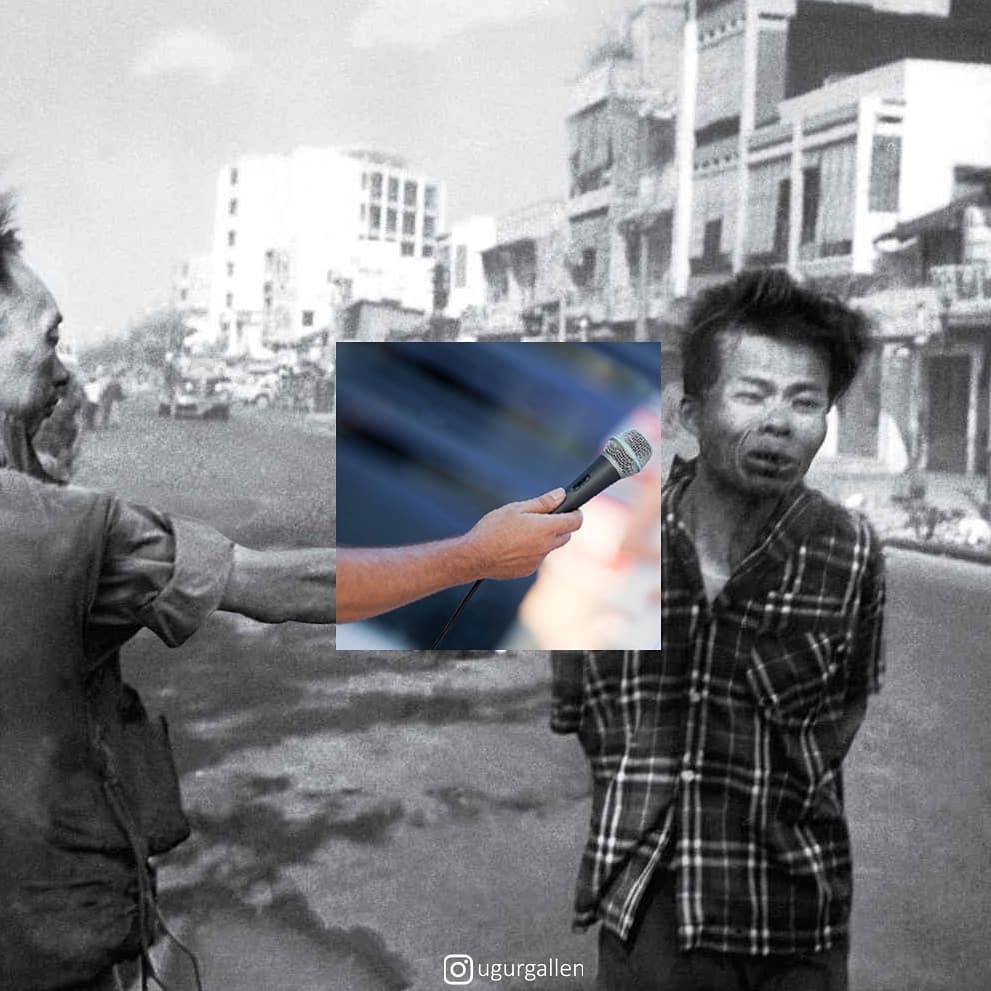 13. Peaceful sleep is something which everyone gets.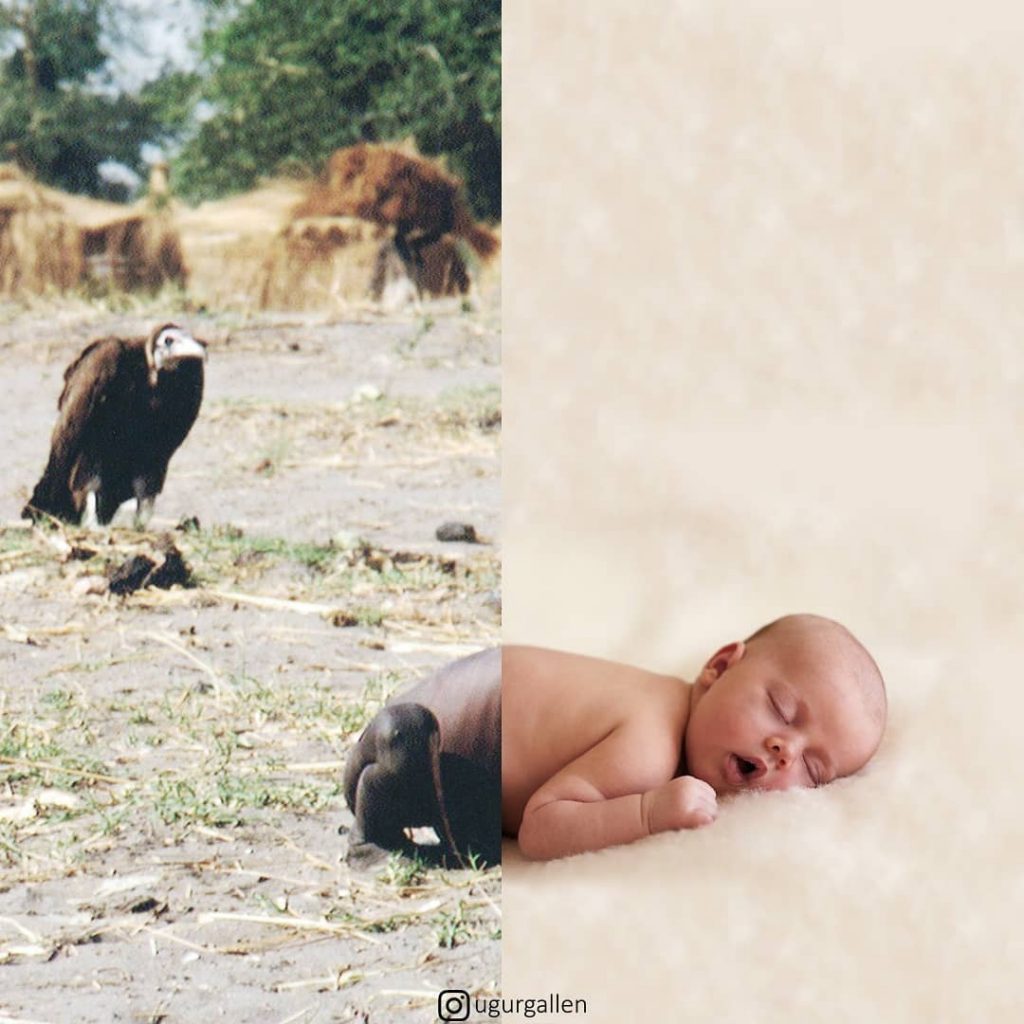 These pictures of contrast between the two worlds are really heart-wrenching and emotional and it's difficult to believe that the world which is the happiest place for some people is the cruellest place for the other.