How many times did it actually happen to you that you accidentally sent a message and regretted it later? Whether its a desperate message to a crush, drunk text to an ex or accidentally sent confidential info, we really wish we could go back in time and not send that message. And in this situation what would be more relieving than being able to unsend that message after its sent. Well, to your rescue, messenger app of Facebook is launching its latest feature. This feature gives you the permission to delete any message after its sent.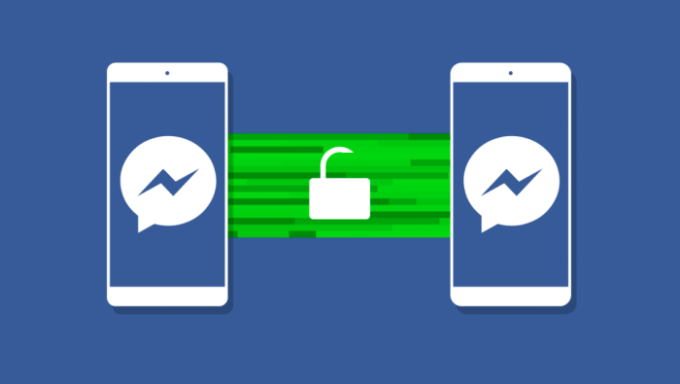 The feature will be released with Facebook Messenger's latest update version 191.0 of messenger's iOS client. But the 'unsend option' of Facebook will be released with a limiting property. The app will only give you 10 minutes to delete a message after its sent. Although the time limit is actually very little to unsend a message but it's still a relief for you if you realize your mistake of sending a message it soon enough.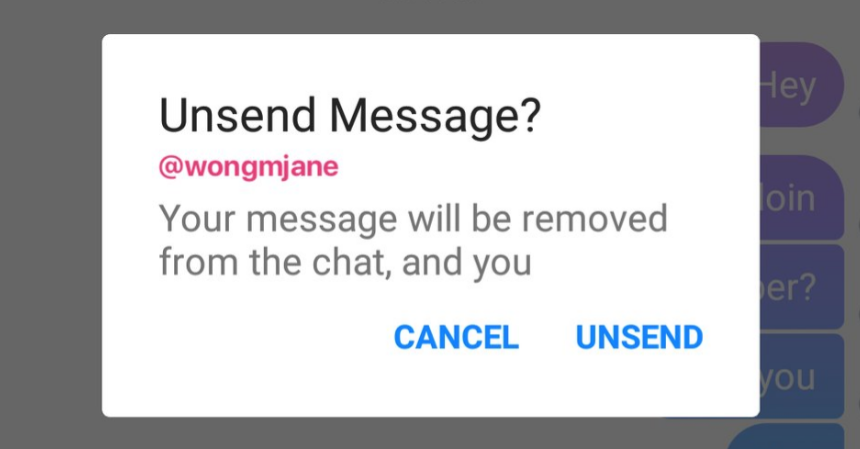 As the other applications of Facebook have already introduced it and brought it to function, people are eagerly waiting for the messenger to introduce its unsend feature too. So the wait is over as the long-awaited option is soon to be released by Facebook. The other apps connected to Facebook that is WhatsApp and Instagram both allow you more time than that. In WhatsApp, you can delete a message up to an hour after its sent and in Instagram, there is no time limit and you can unsend your messages anytime after you send it.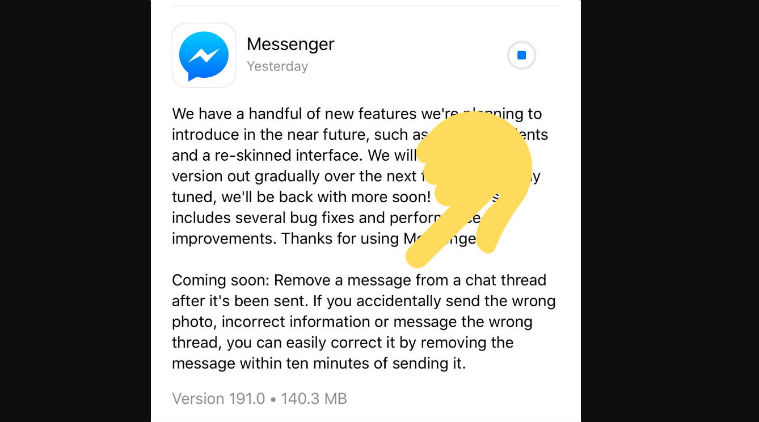 Read More: Easy Methods To Remove Your Blackheads And For Getting A Glowing Skin
The messenger app has been trying to bring the unsending feature into function since the month of april. The team has also done some sort of tests on it in the month of october and now its all set to be launched soon. The official date of the release of the feature is not finalized yet but according to sources its been on messenger updates' 'coming soon' list.