A dream doesn't become reality through magic; it takes sweat, determination and hard work and self-belief that will always earn you success. This girl, Justine Hails from Alegria, Southern Cebu, the topper of the Architecture Licensure Examinations (ALE) with immense hard work and dedication finally topped the exam. Her brother shared the pictures of her room on Facebook that showed all the walls covered with the papers of notes and that shows us that success doesn't come easy.
More Info: Sean Ramos/Facebook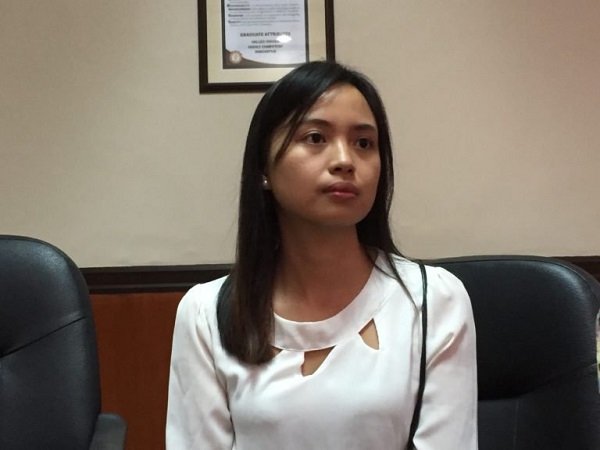 Wanting to build a dream house for her family she took up admission at Cebu University Of Technology- University (CUT-U). Initially she took admission in BS Medical Technology but she did not enjoyed studying that and later shifted to studying Architecture.
Read more: Filipino Garbage Picker Supports His Daughter To Achieve College Degree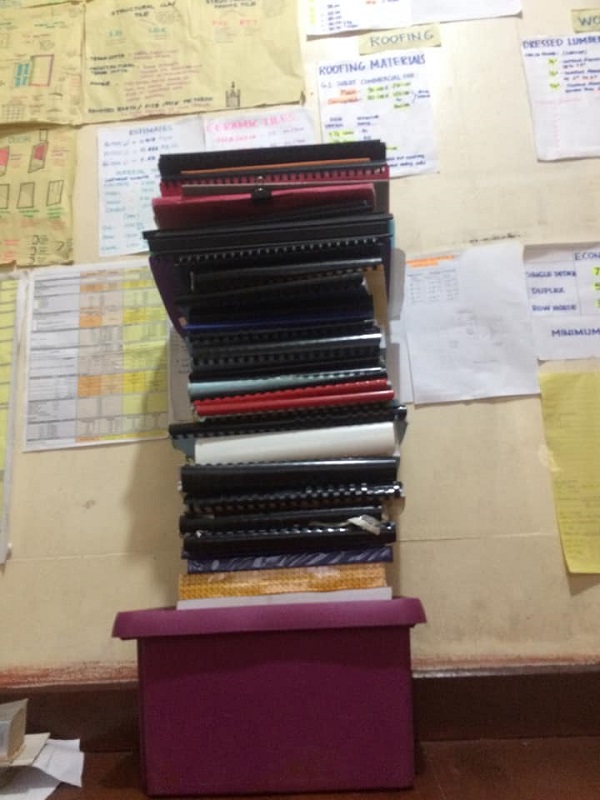 Jutine's father told her to get into the top 10, because aiming this would make her give her best and if could not make it into the top 10 she would at least pass the exams. But beyond expectations she topped the Exams with 83.80% ranking first.

Sean Ramos, Justine's brother shared pictures of her room saying that showed all her walls covered with notes and said that her hard work has paid off and she ranked first in the exams. He said, "All the hard work and sleepless nights had paid off! This my sister's room. Top 1 in 2019 Architecture Licensure Examination (ALE)."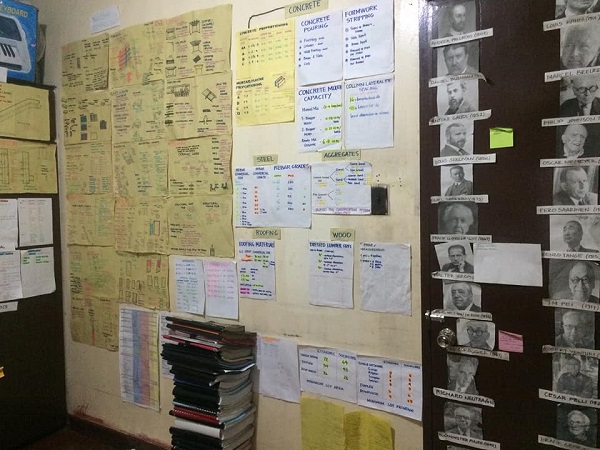 Read more: Pictures That Portray The Amusing Life That US Navy And Marine Corps Live
The room was spectacular and some said they would try this studying method for their next exams. Justine really inspired many with her achievement and the way she did was really impressive. She achieved her goal and motivated everyone with her work. She gathered a lot of appreciation and her brother sharing the pictures was a great idea.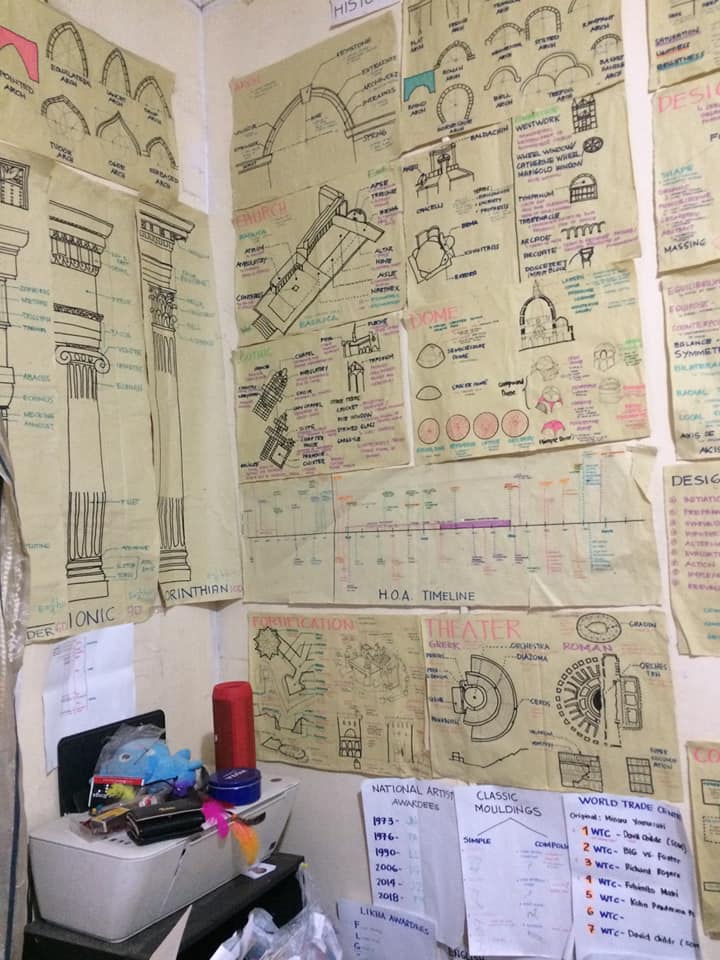 She scored beyond expectations with her hard work. And her hard work paid off and she achieved success. Her decision of pursuing her career in architecture was absolute and she did not let it in vain. She works hard and achieved her goal.