Understanding is the base of a relationship. In order to love someone, we must first understand them and their feelings. At times people could be a little secretive about their life and sufferings but it's always our duty to be aware of the pain of the person who we truly love. And that is exactly what the artist is trying to say in the following illustration that went viral on the internet for its bitter reality.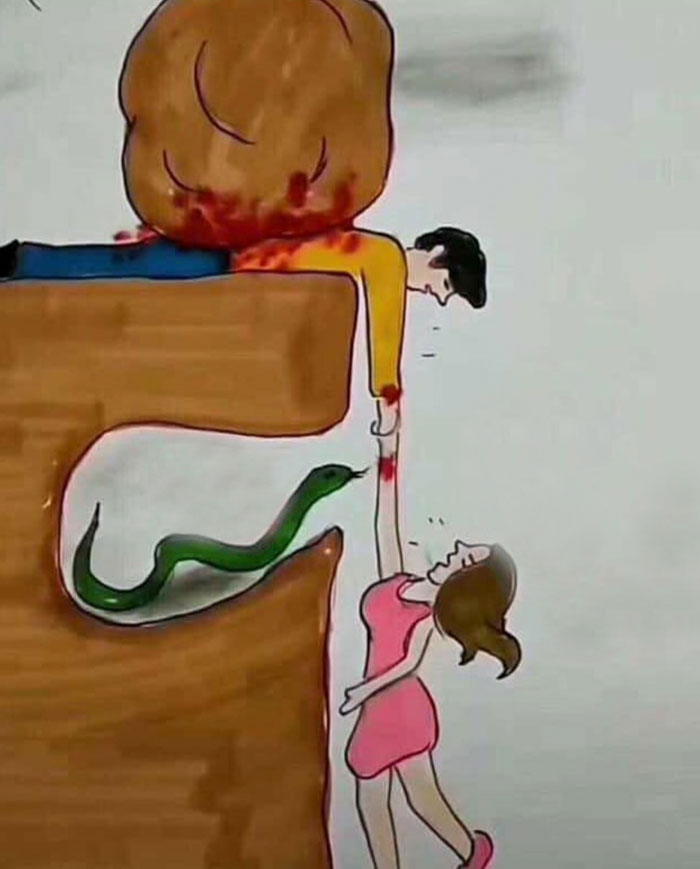 The illustration portrays that sometimes we are unaware of the pain of our partner and we have absolutely no idea about what they are going through. It's our responsibility to take care of their feelings and emotions and not let them be hurt. But instead, sometimes we don't see them suffering right in front of our eyes.
Read More: Jason Momoa, The Aquaman Star Shares How He Fell In Love With His Wife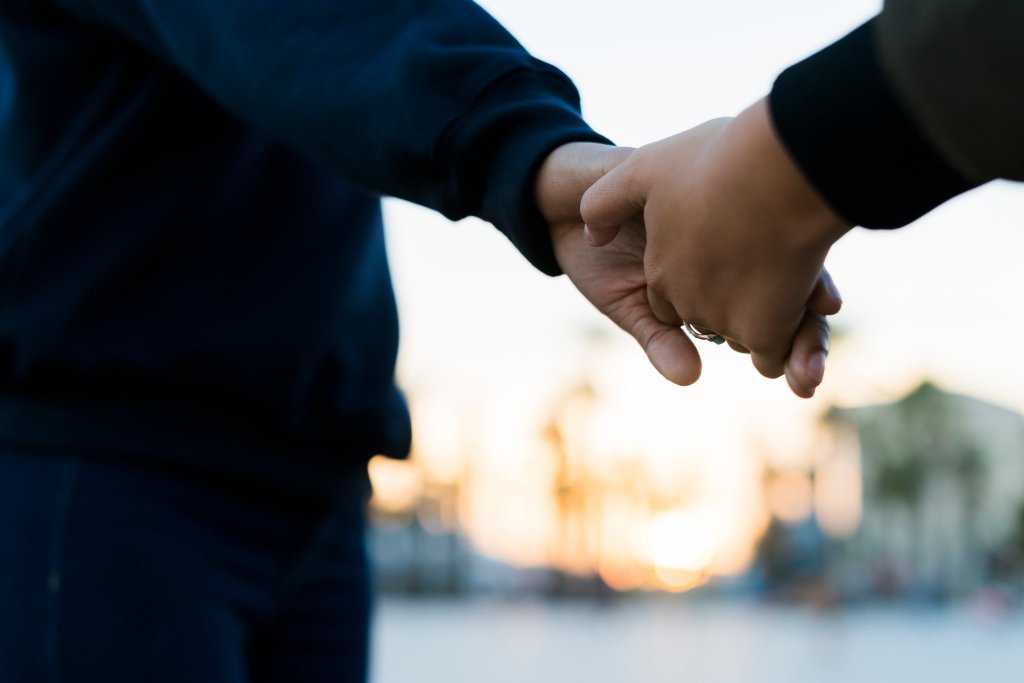 As you can see, in the illustration the man is buried beneath the force of a giant rock and is thoroughly in pain and also he is holding his significant other who is hanging between life and death. In this scenario, if he let go of his partner because of his own pain, she will die and their relationship will end. But instead, he is choosing to hold her despite all the hurt because that's what love is about.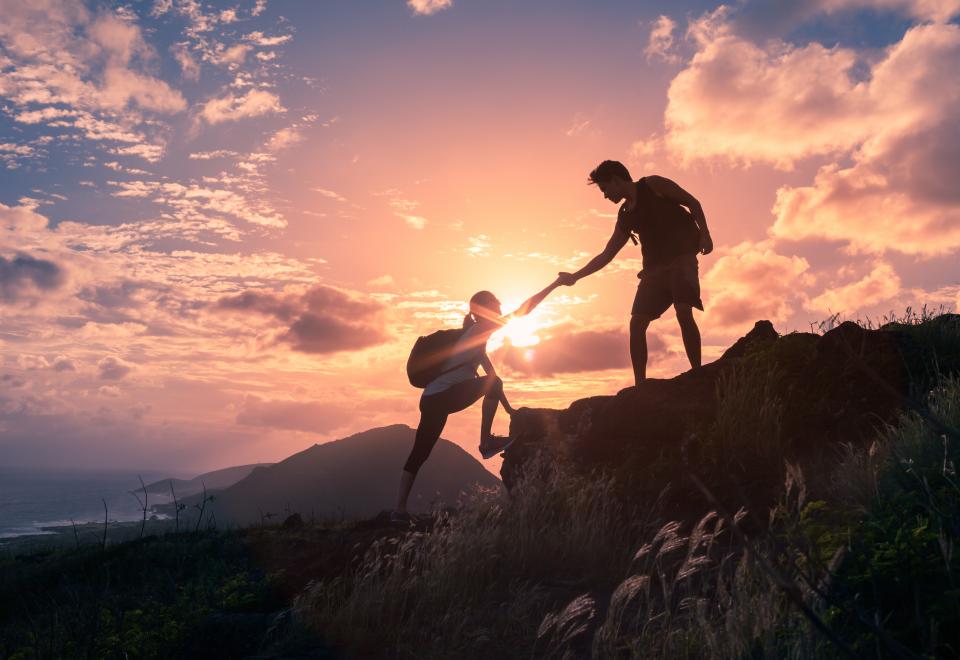 On the other hand, the woman in the picture is getting bitten by the snake and the man holding him can not see her pain. Letting go in this situation will end all her pain and so her life and that's why she is ready to bear all the pain in order to stay alive and that's the power of love. The message of this whole illustration was to teach the lesson of not letting go despite all the pain, we may not see the pain of our significant other at times and also sometimes letting go seems to be the easy thing to do but even after everything, holding onto them in order to save a relationship is ultimately the power of love.