These days Hollywood stars and fashion models have been seen wearing some strange outfits. I bet you remember Lady Gaga's strange red carpet outfits. But hey, it is her style. Just like Gaga, many celebrity dresses have made the news. Now, a 9-year-old girl, Riley has taken it on herself to recreate those celebrity dresses in her own style.
The 9-year-old girl has posted some really hilarious recreations of celebrity outfits. She has given them the extra touch of food and other things that actually make sense. Riley is also a YouTube star and has made it clear that she isn't a huge fan of strange celebrity outfits, and it is totally fine. Some of the attires a celebrity wears cannot be perfect, but it depends on them if they want to wear it or not.
Without further ado, let us take a look at some of the best recreations of celebrity dresses by this 9-year-old.
More Info: Riley Diary
1. Yes, that's the pie hole.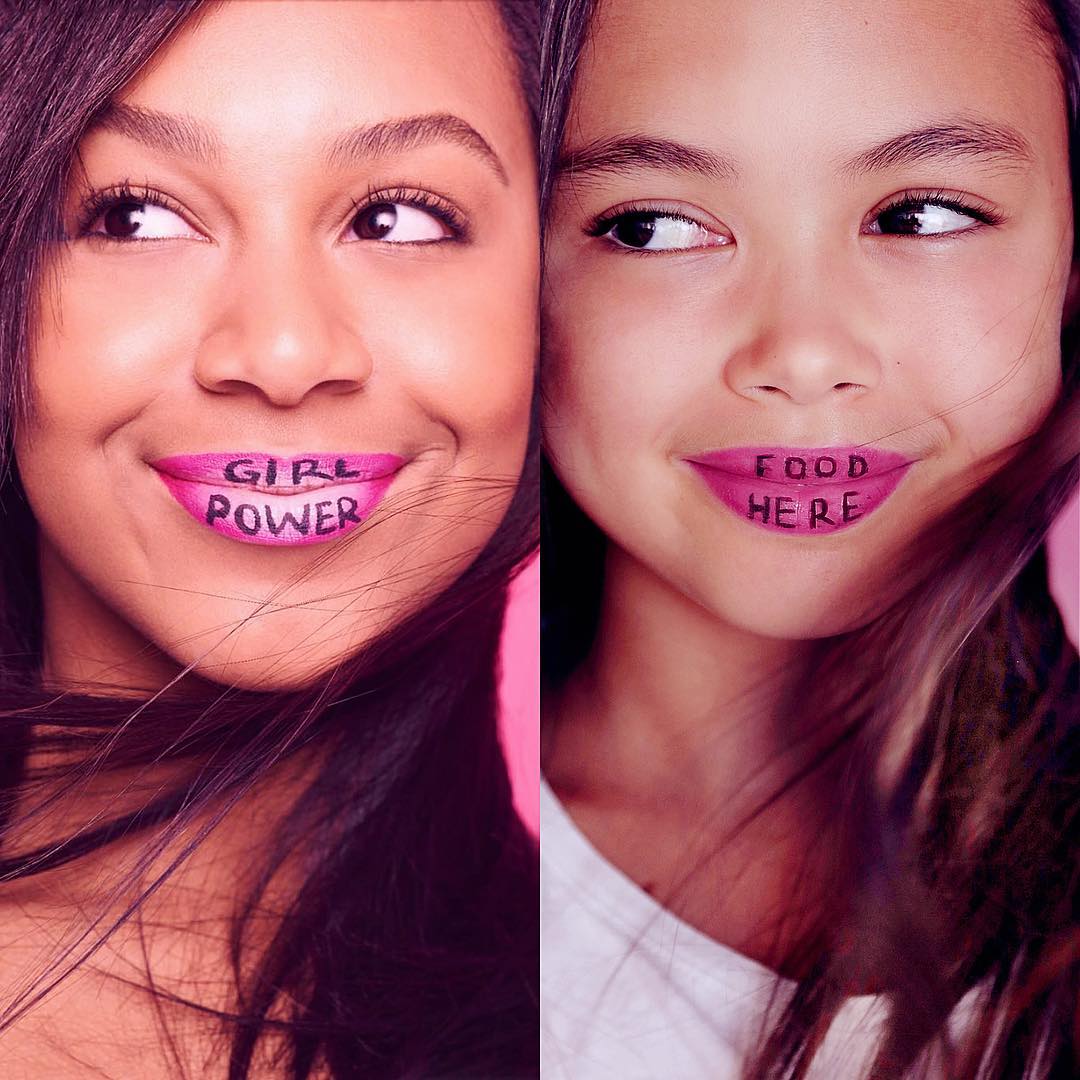 2. You don't wear what you eat.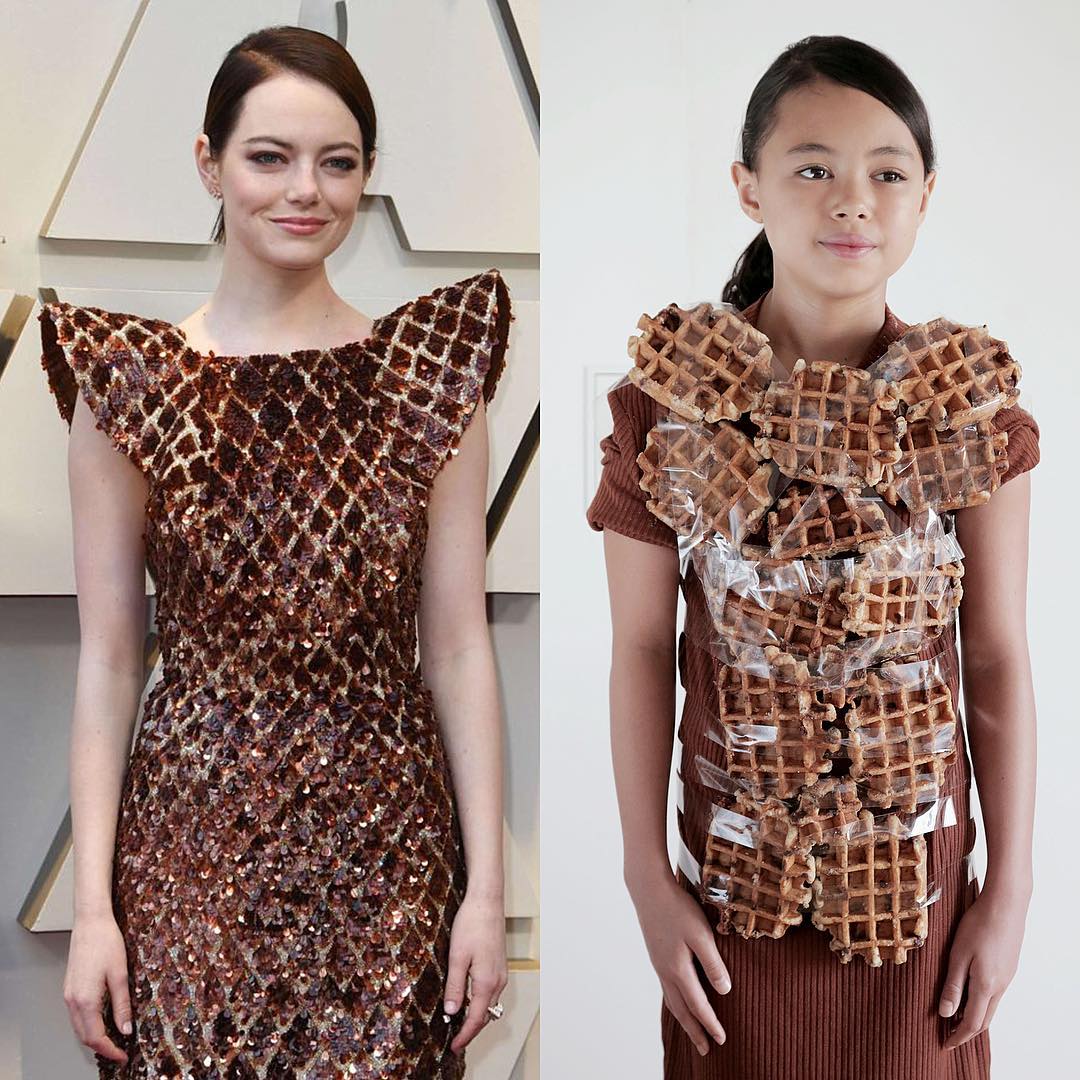 3. Yes, make America great again. Be careful of the shredder.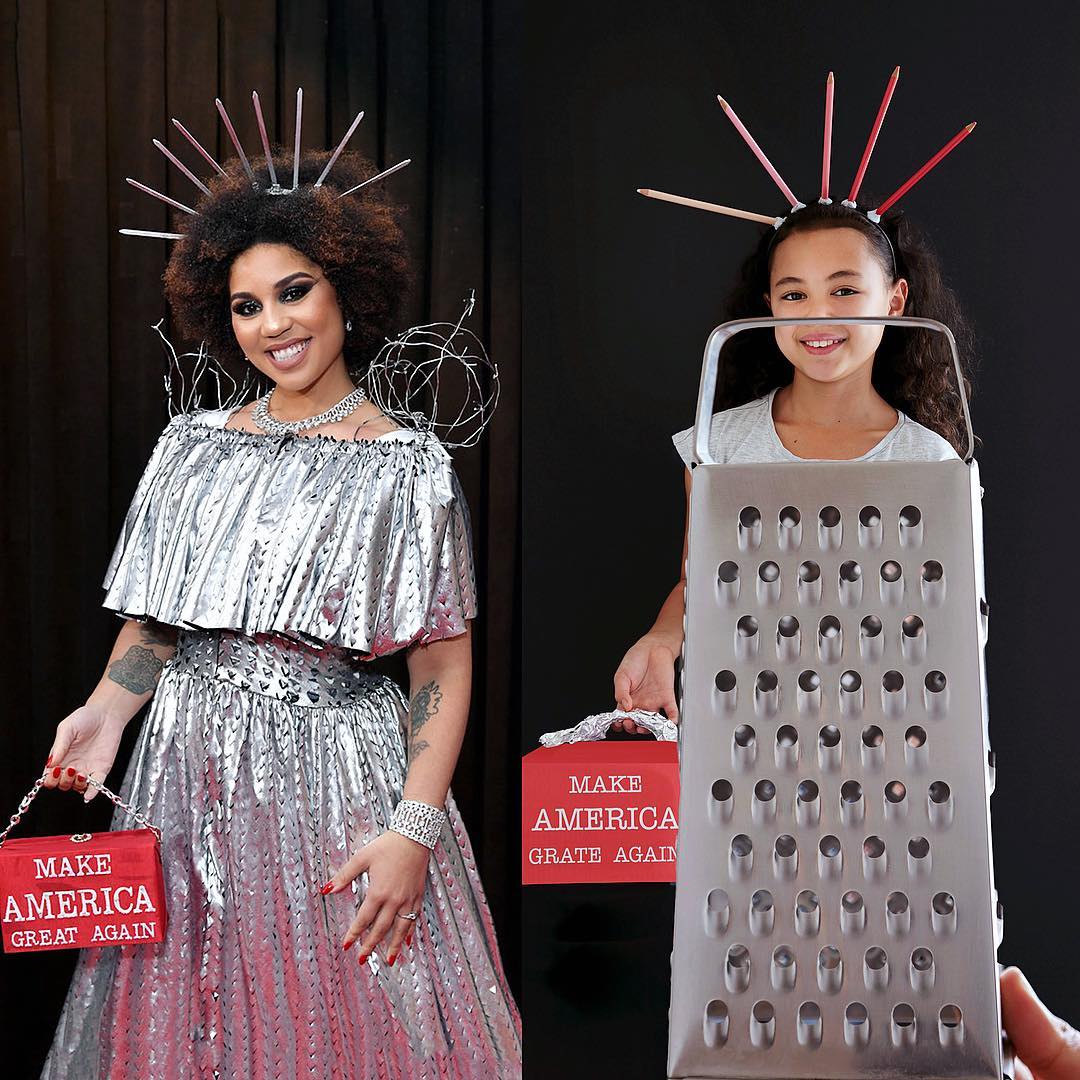 4. What the heck, Lil Pump?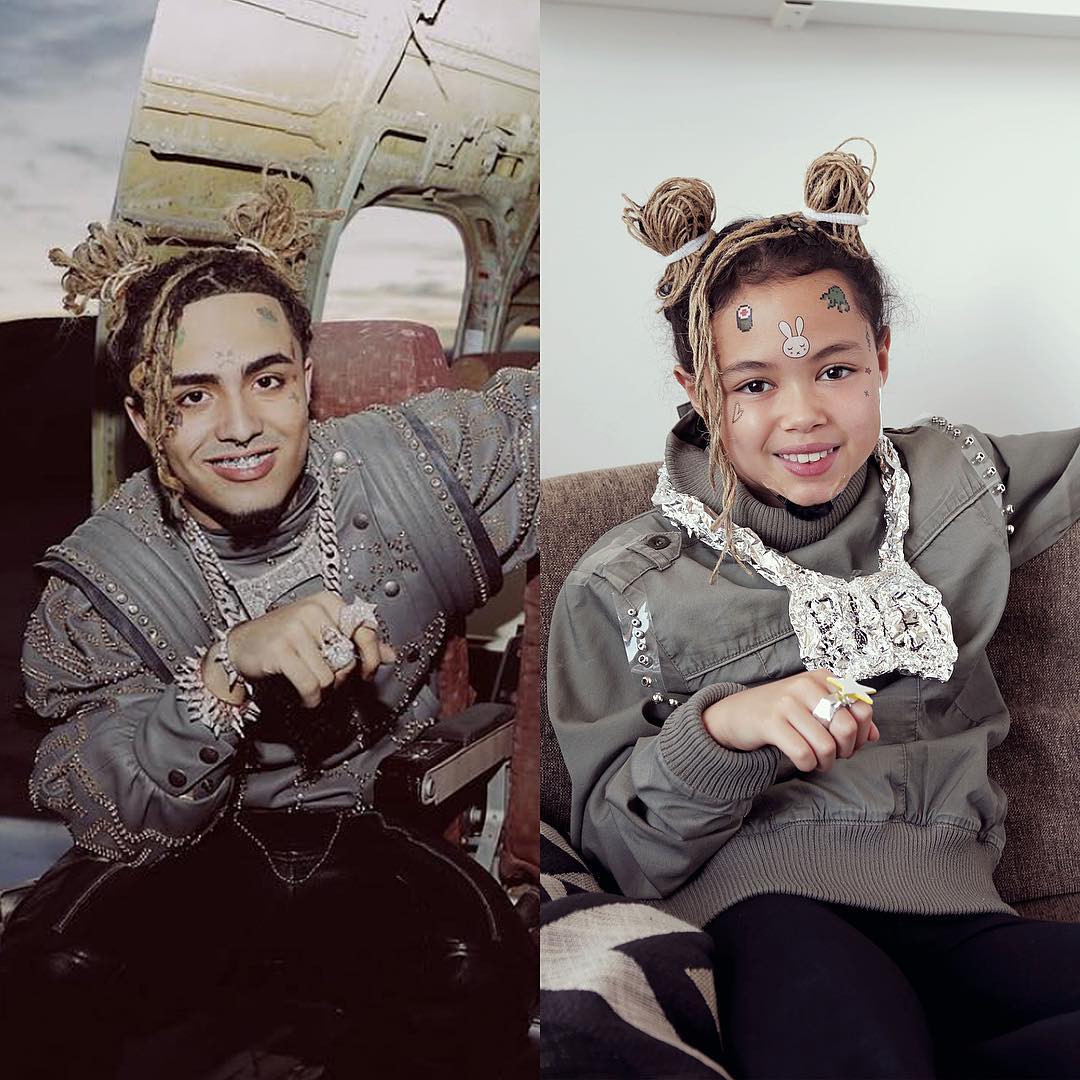 5. Yes, a bedsheet is a better option than this outfit.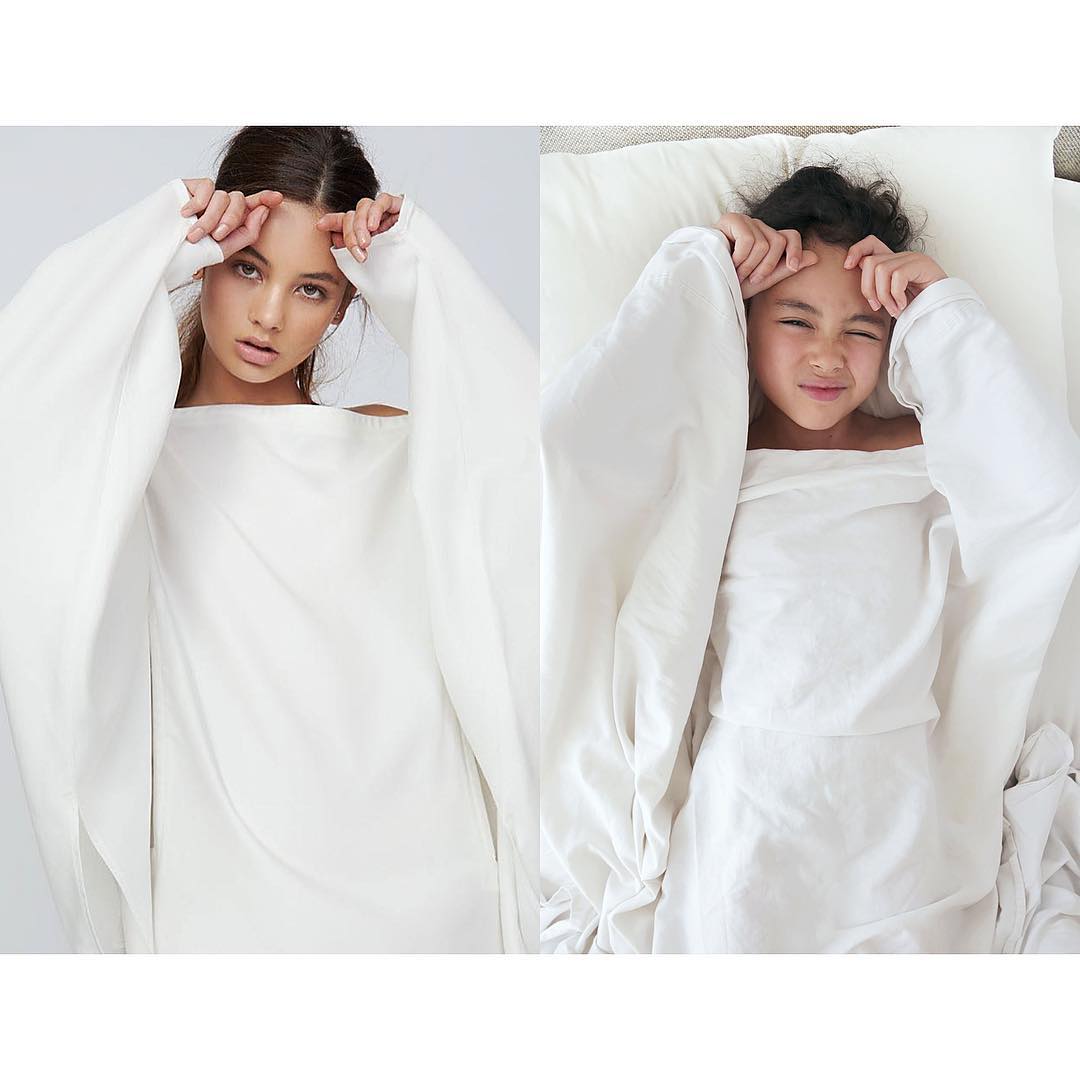 6. When you need to grow artificial abs.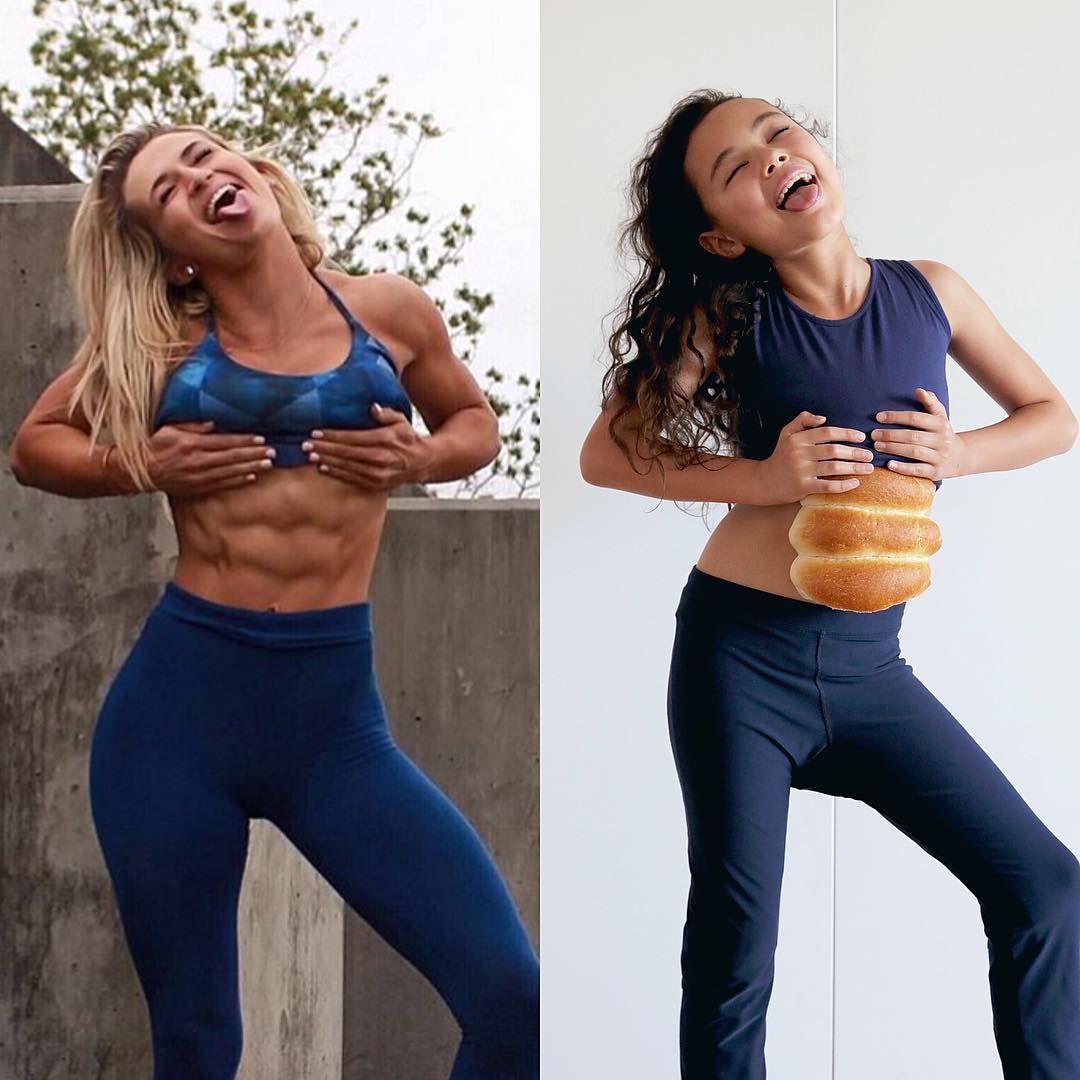 7. Read her tattoo. It is hilarious.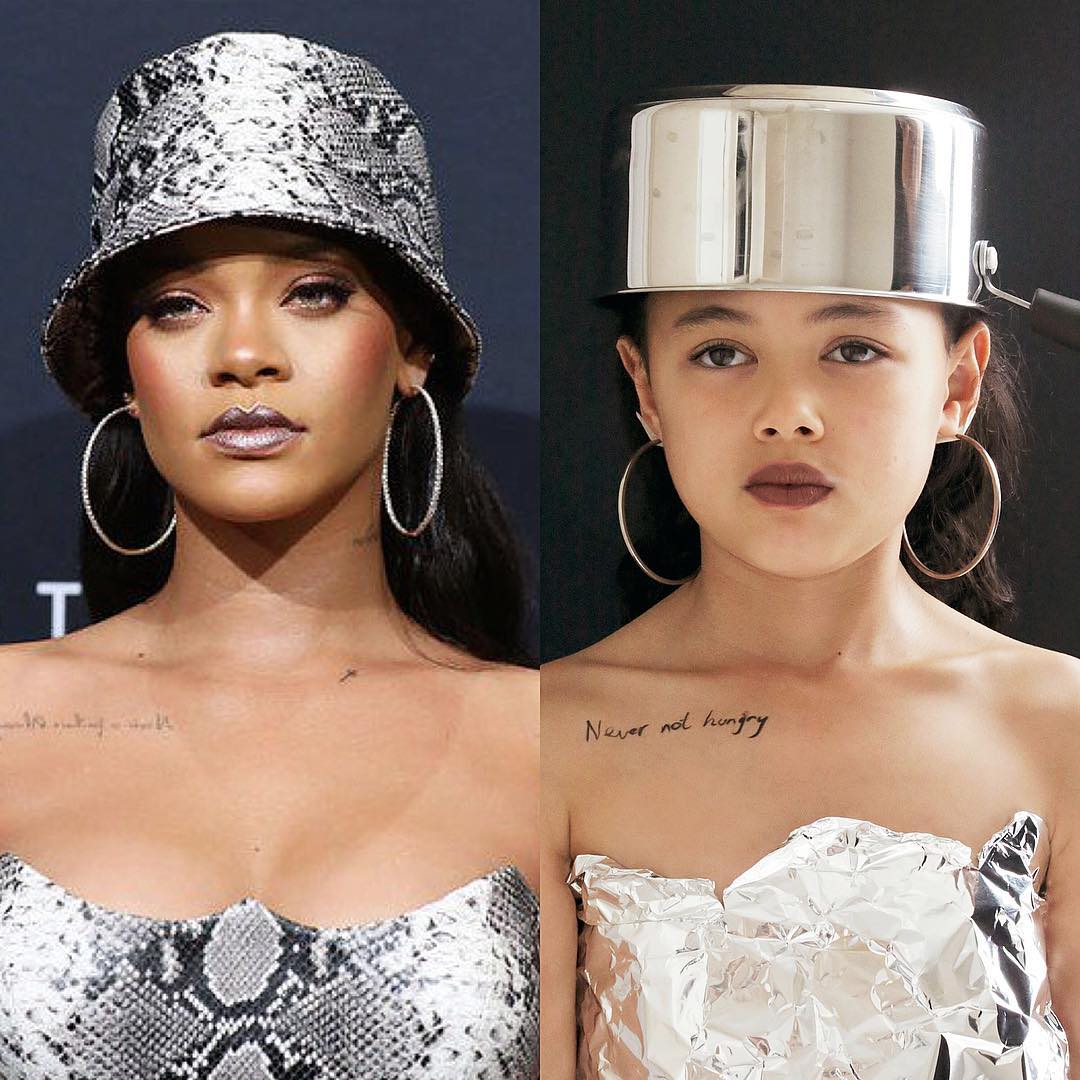 8. An extraordinary use of bread loafs.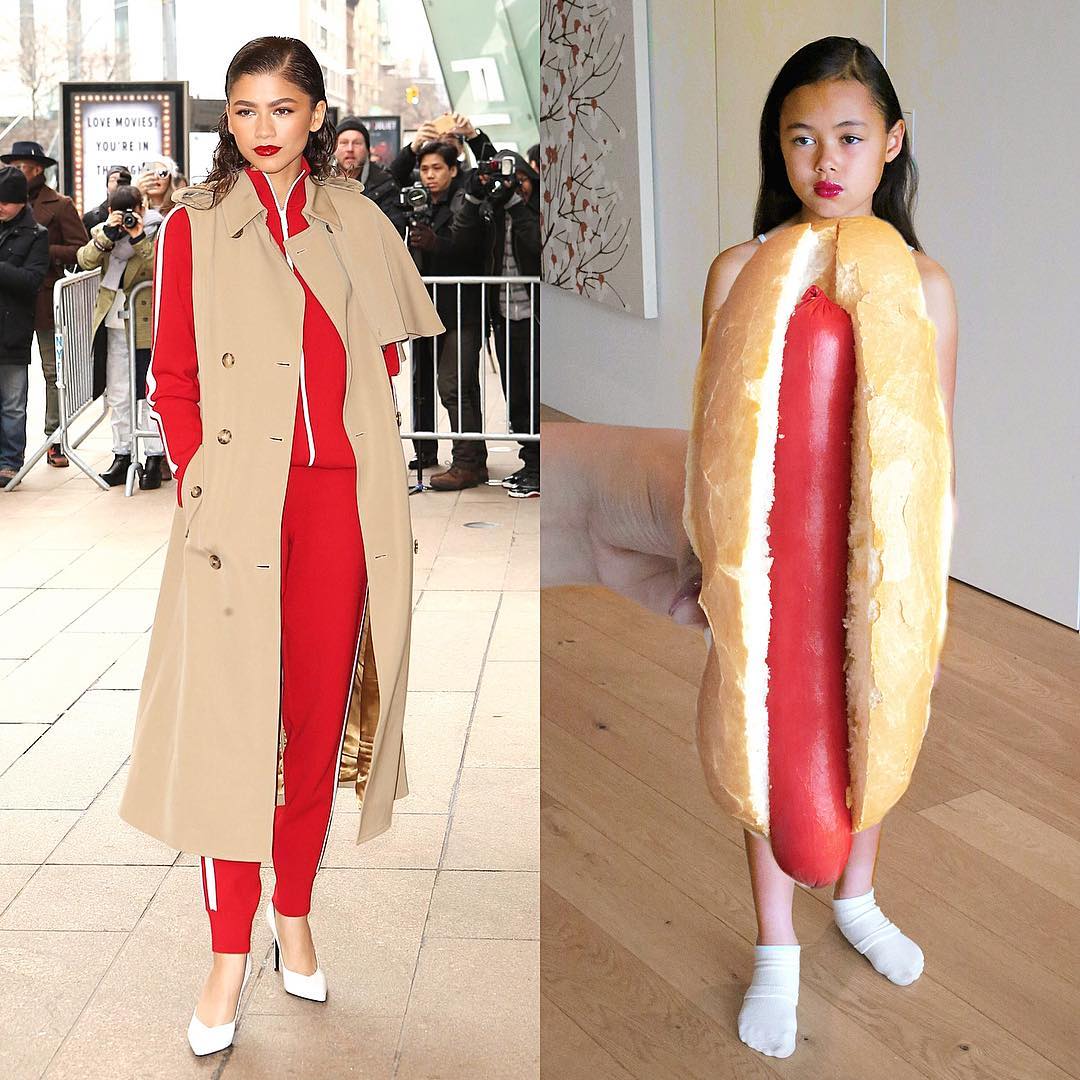 9. When you don't want to harm your body.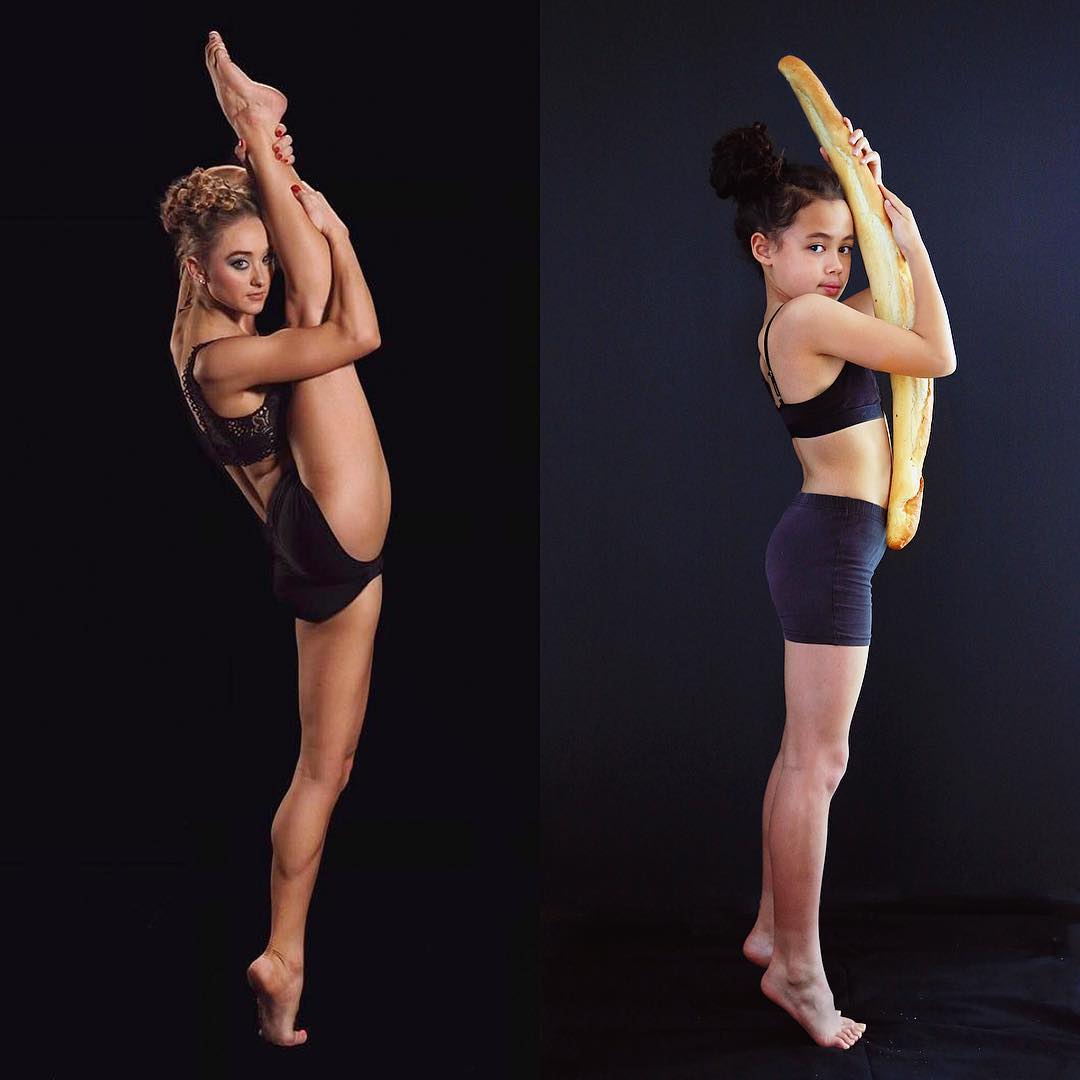 10. I don't know what to say about this look, but Riley nailed it.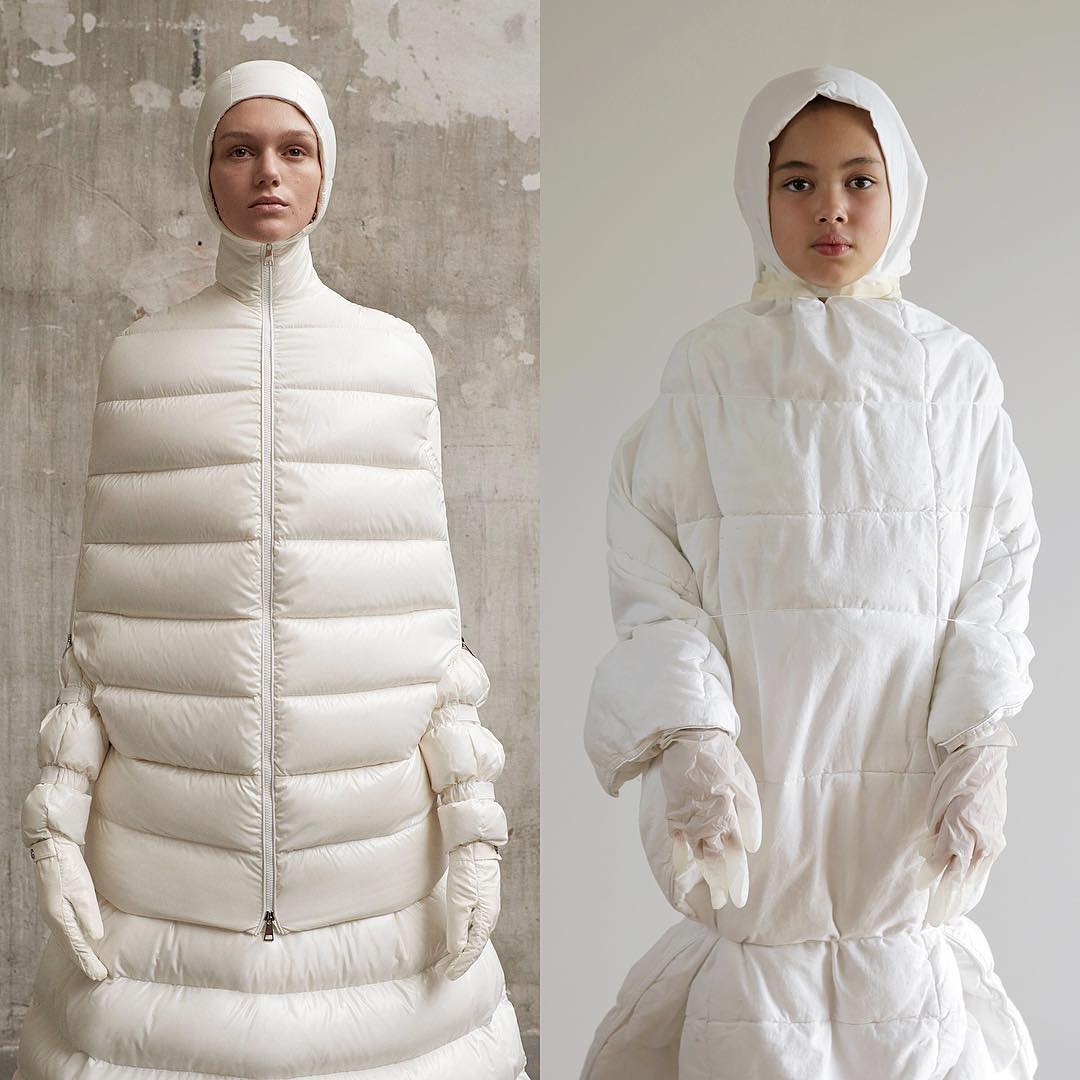 11. No breathing space at all.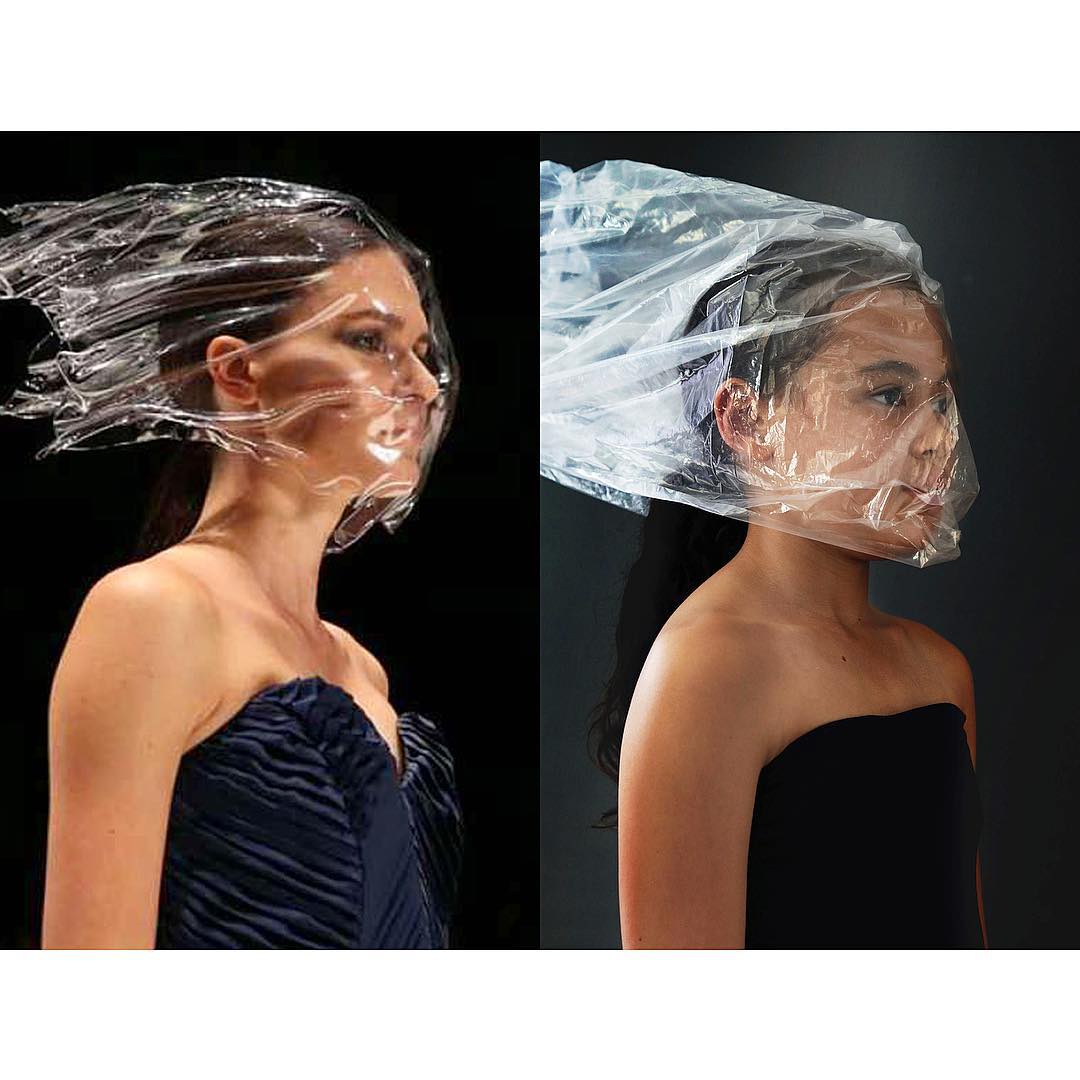 12. A little help from the backside. Cool, isn't it?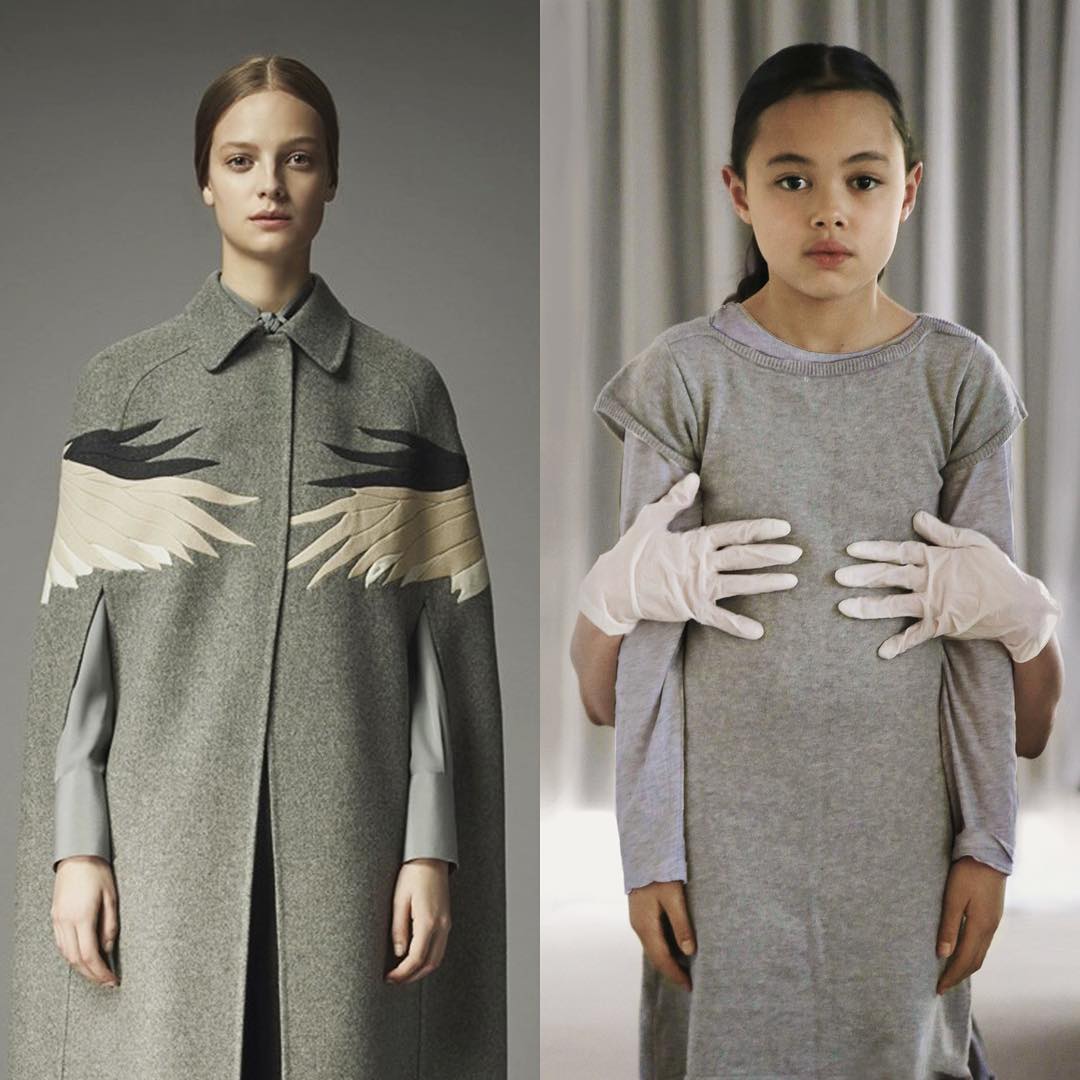 13. Just a way of utilizing old cardboard boxes.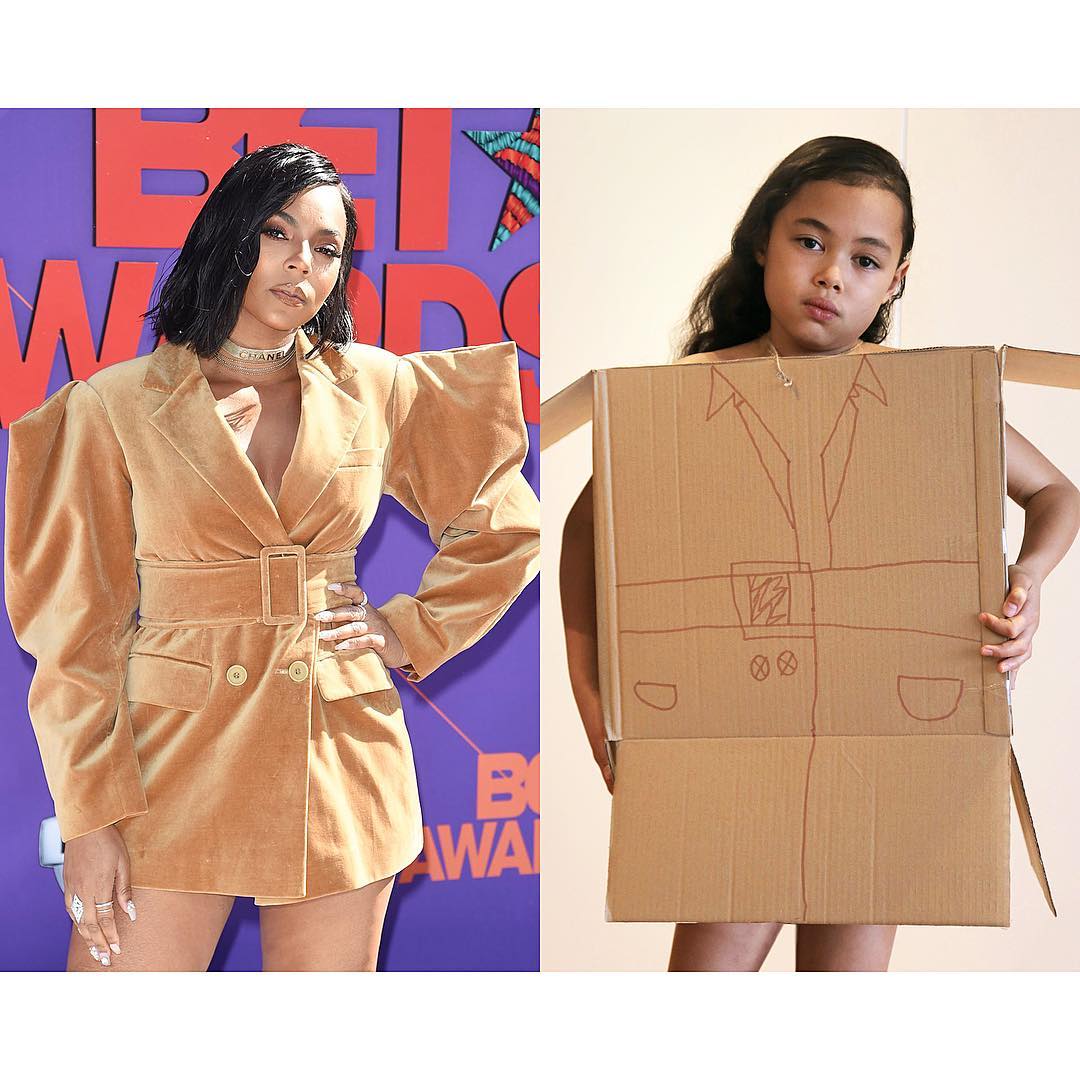 14. She literally pulled off that smile.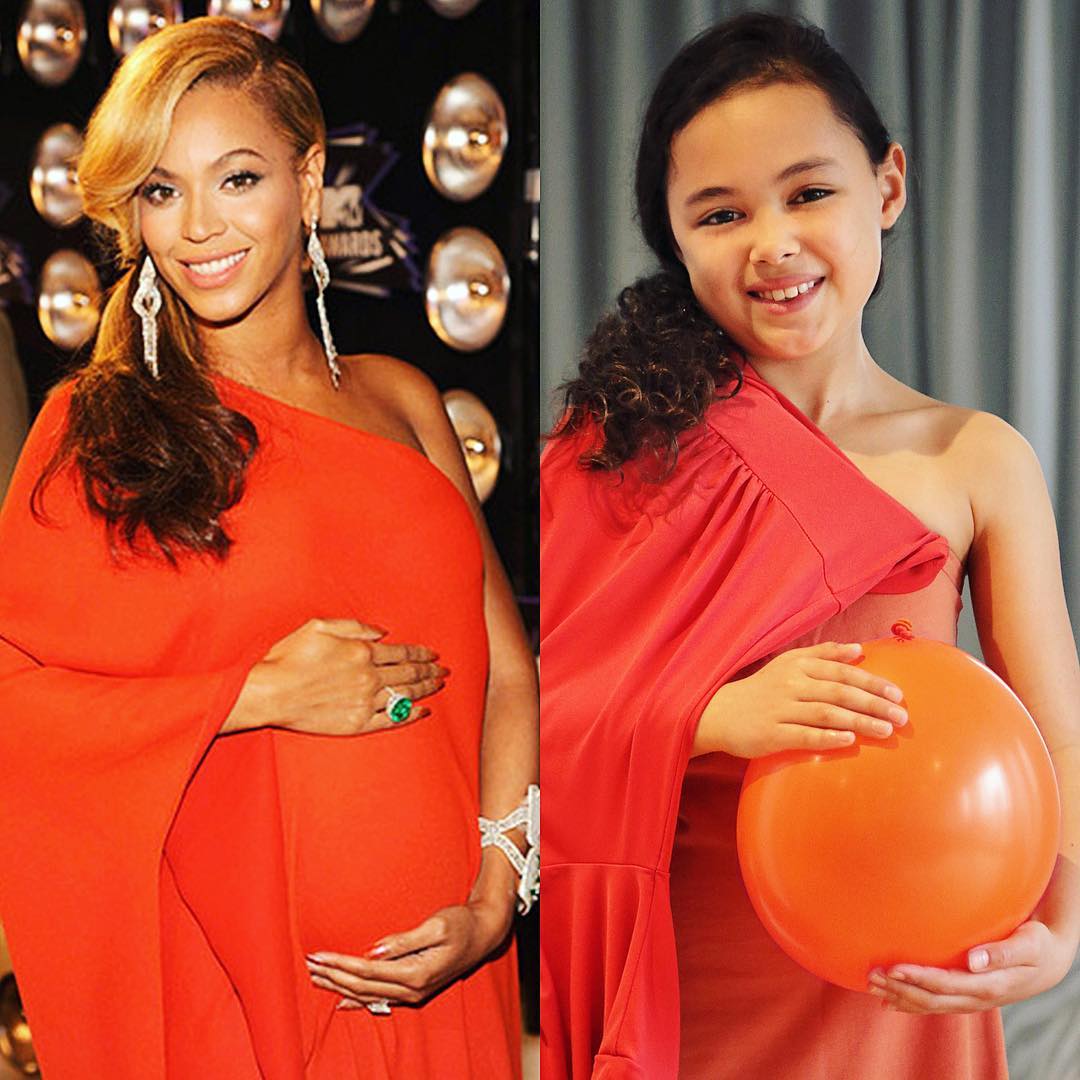 15. Nailed it to perfection.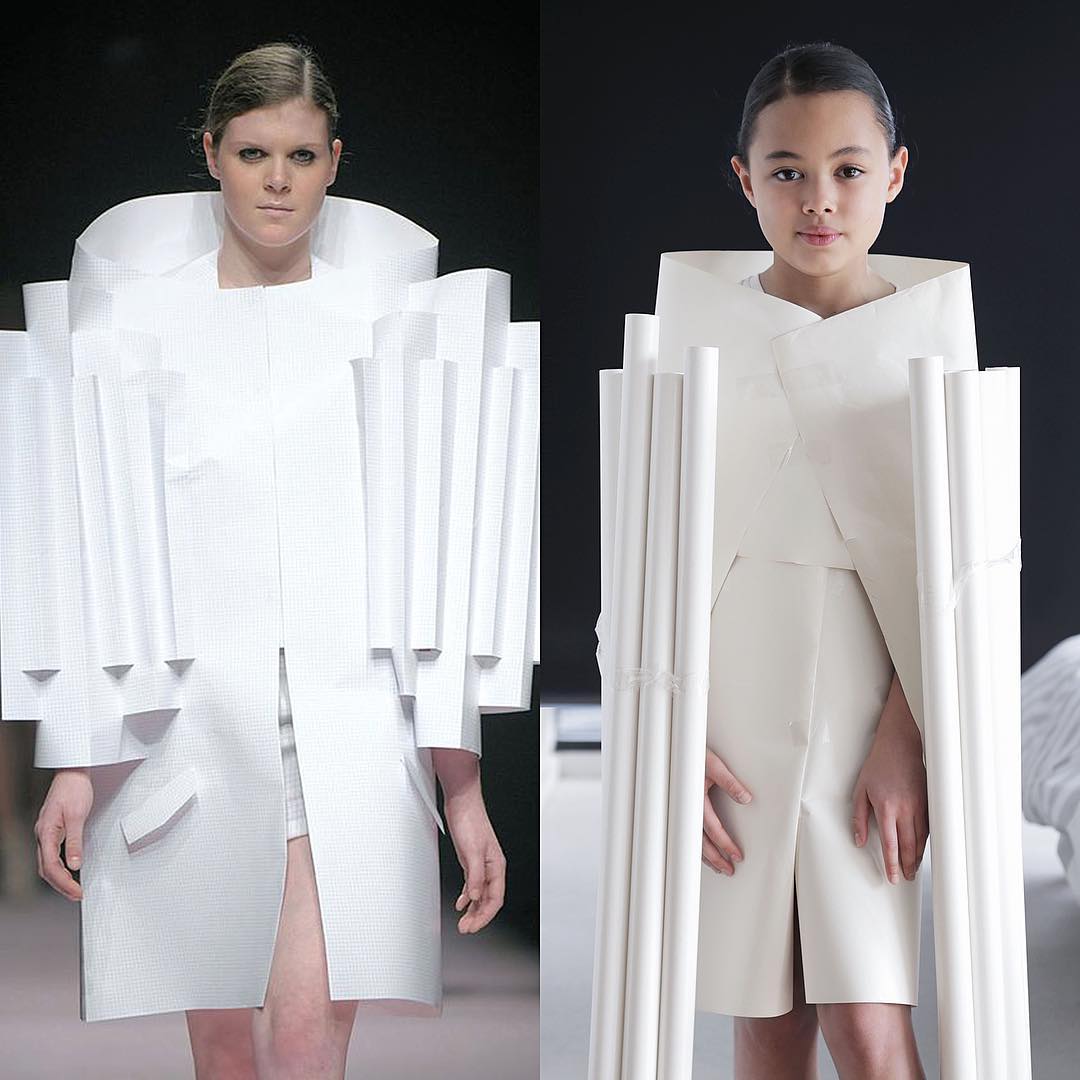 Also Read: Here's How Much The Cast Of Game Of Thrones Is Earning Per Episode
16. Covering the face would've made them both look like The Mummy.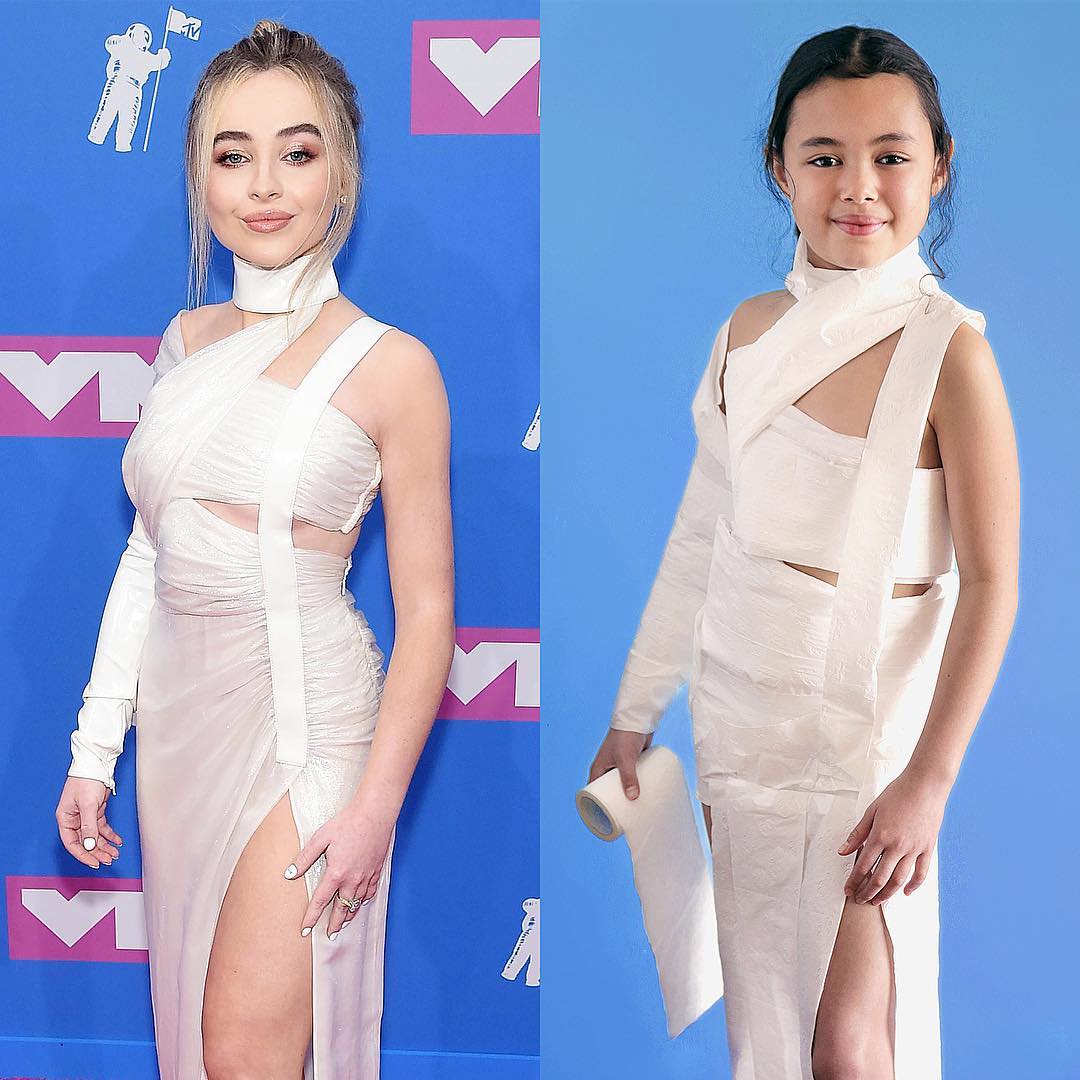 17. This is absolutely hilarious.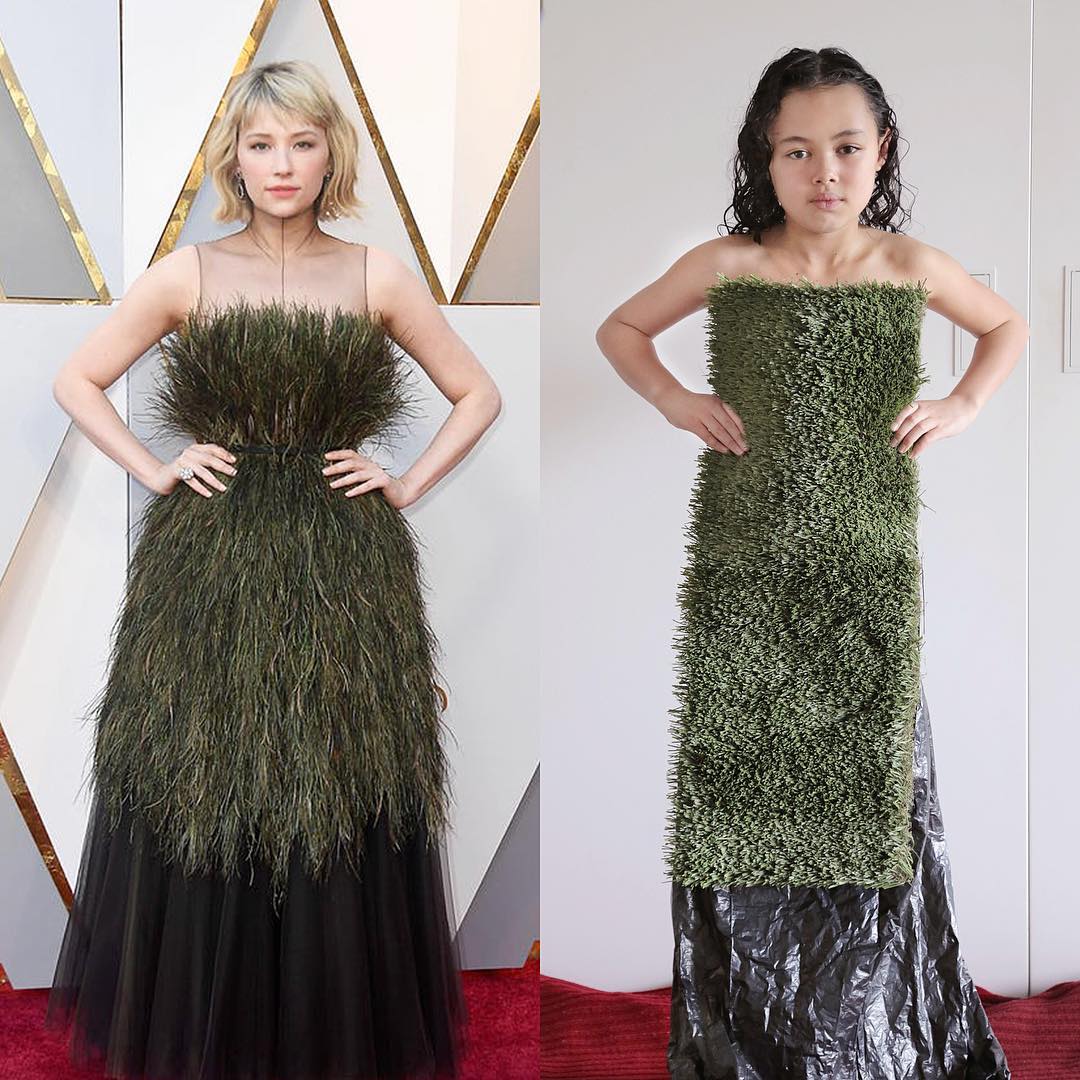 18. Not even in my wildest dreams, I would've thought about this.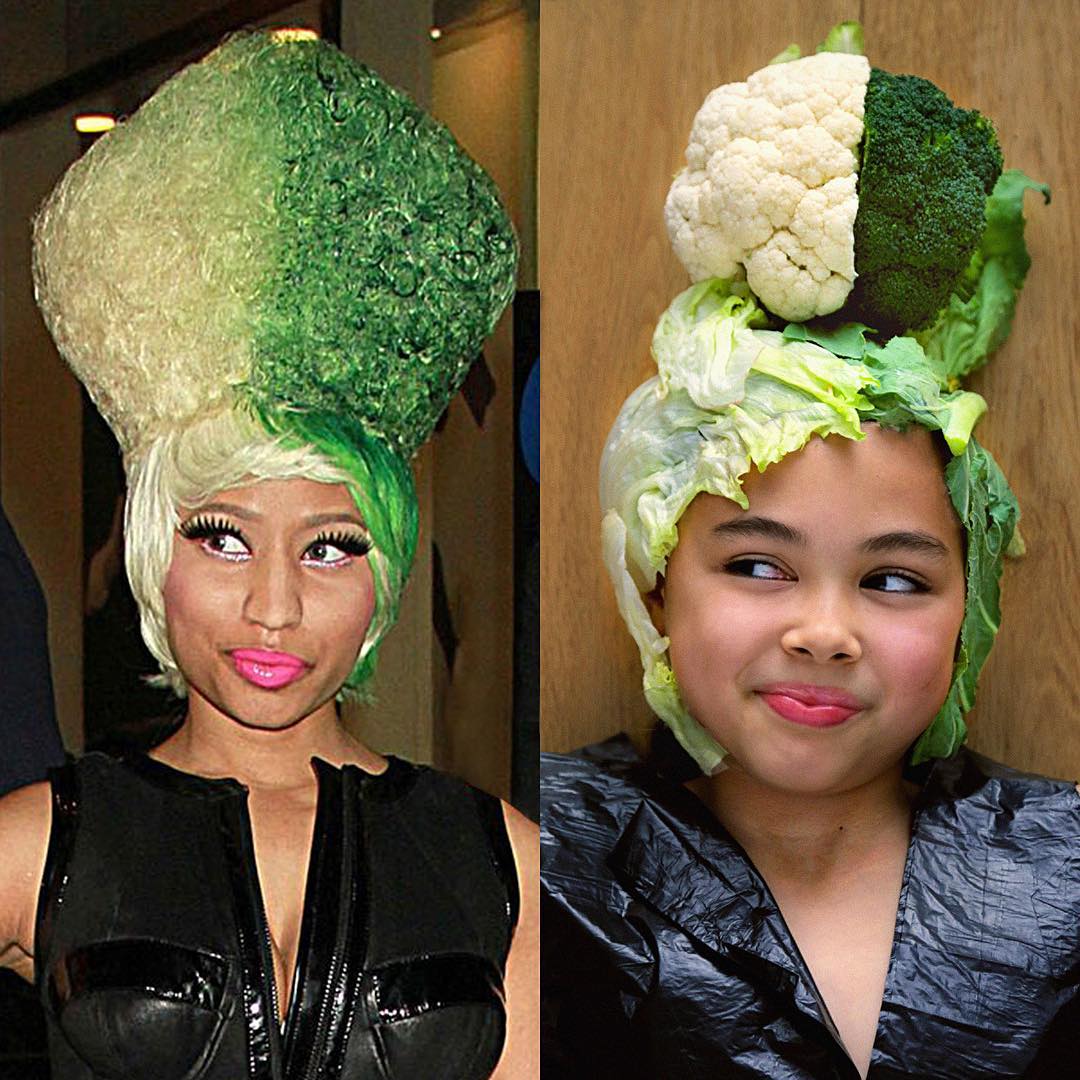 19. How about trying aluminium foil, Kim?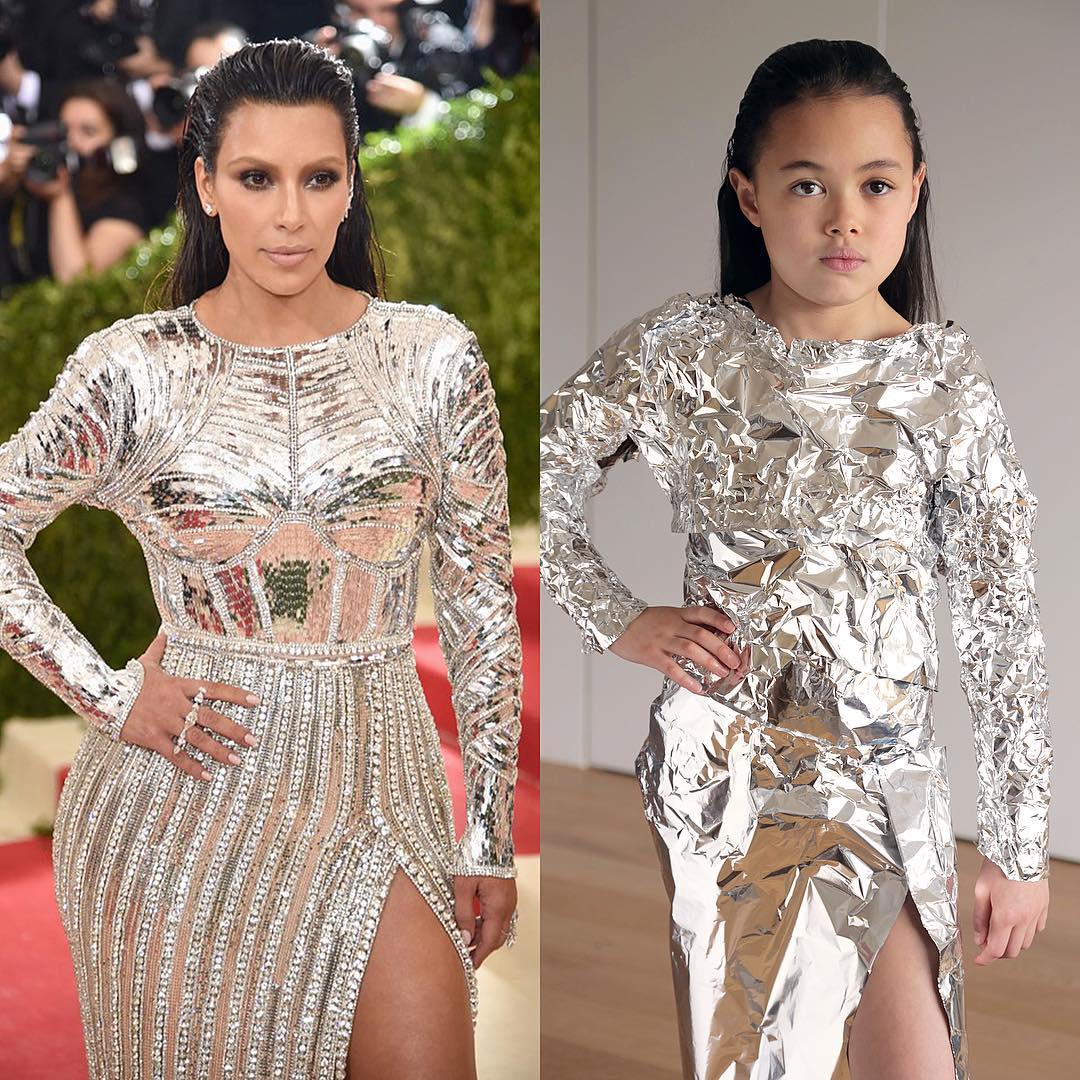 20. Even Rihanna didn't see this coming.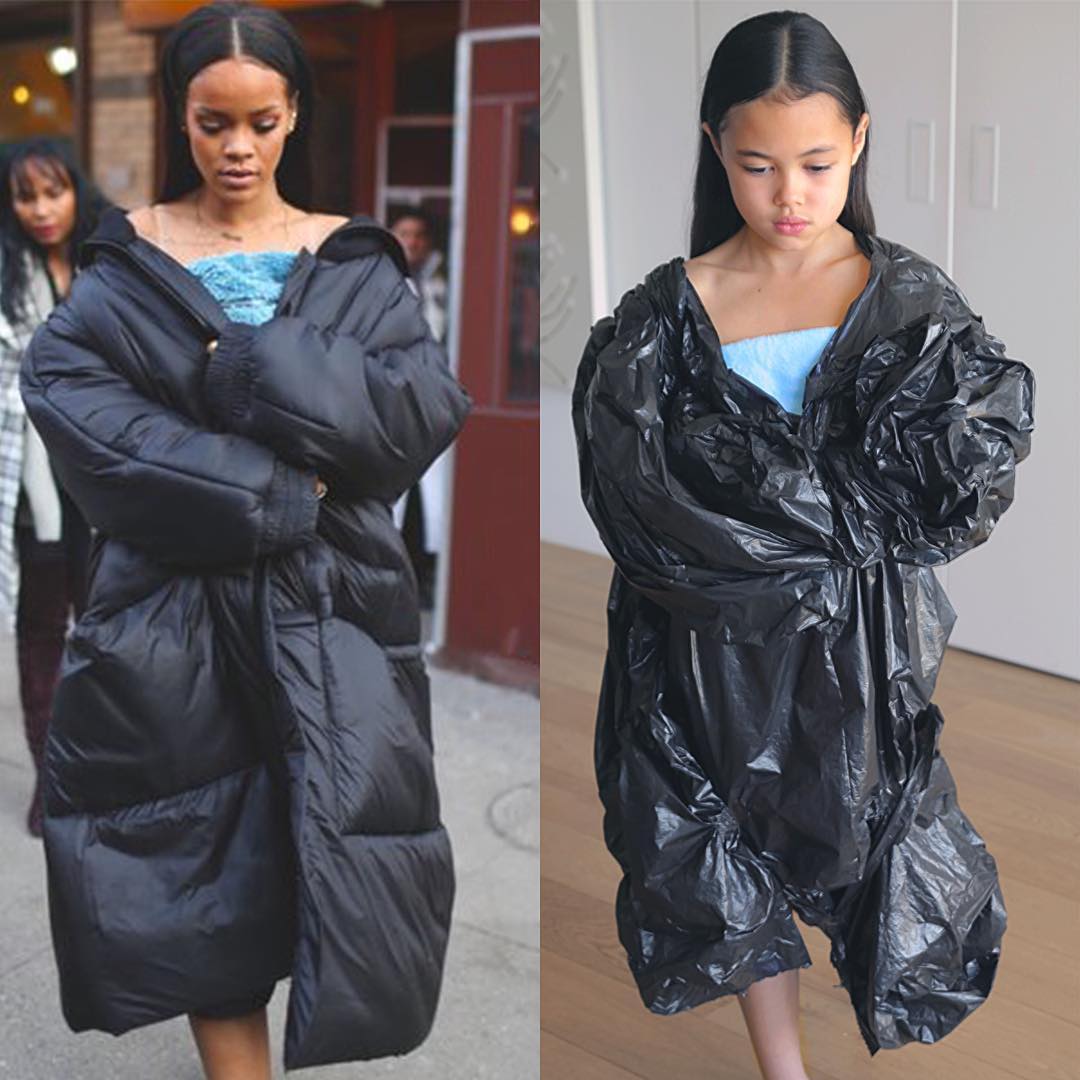 21. Watch the bread in the background.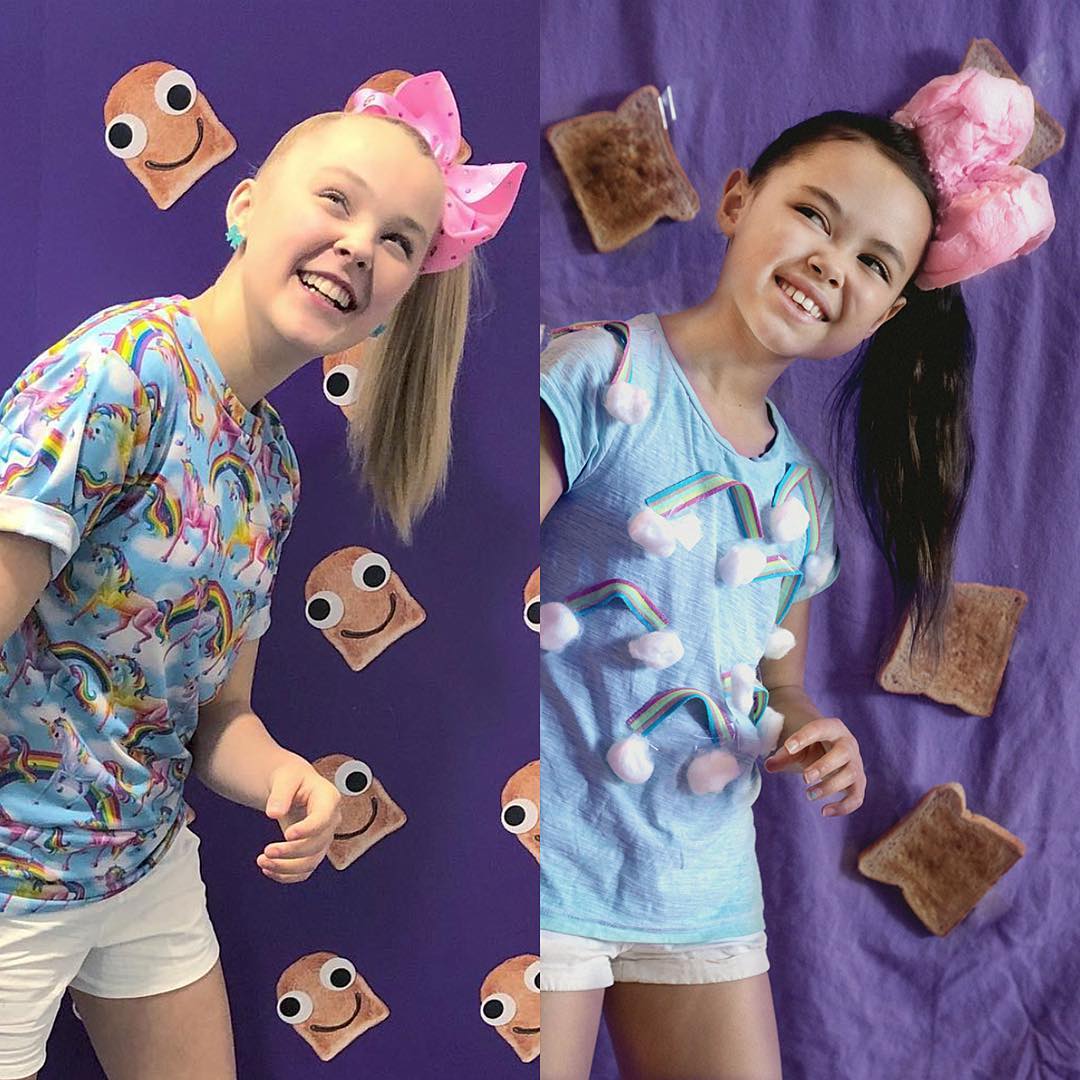 22. This picture is a real gangsta one.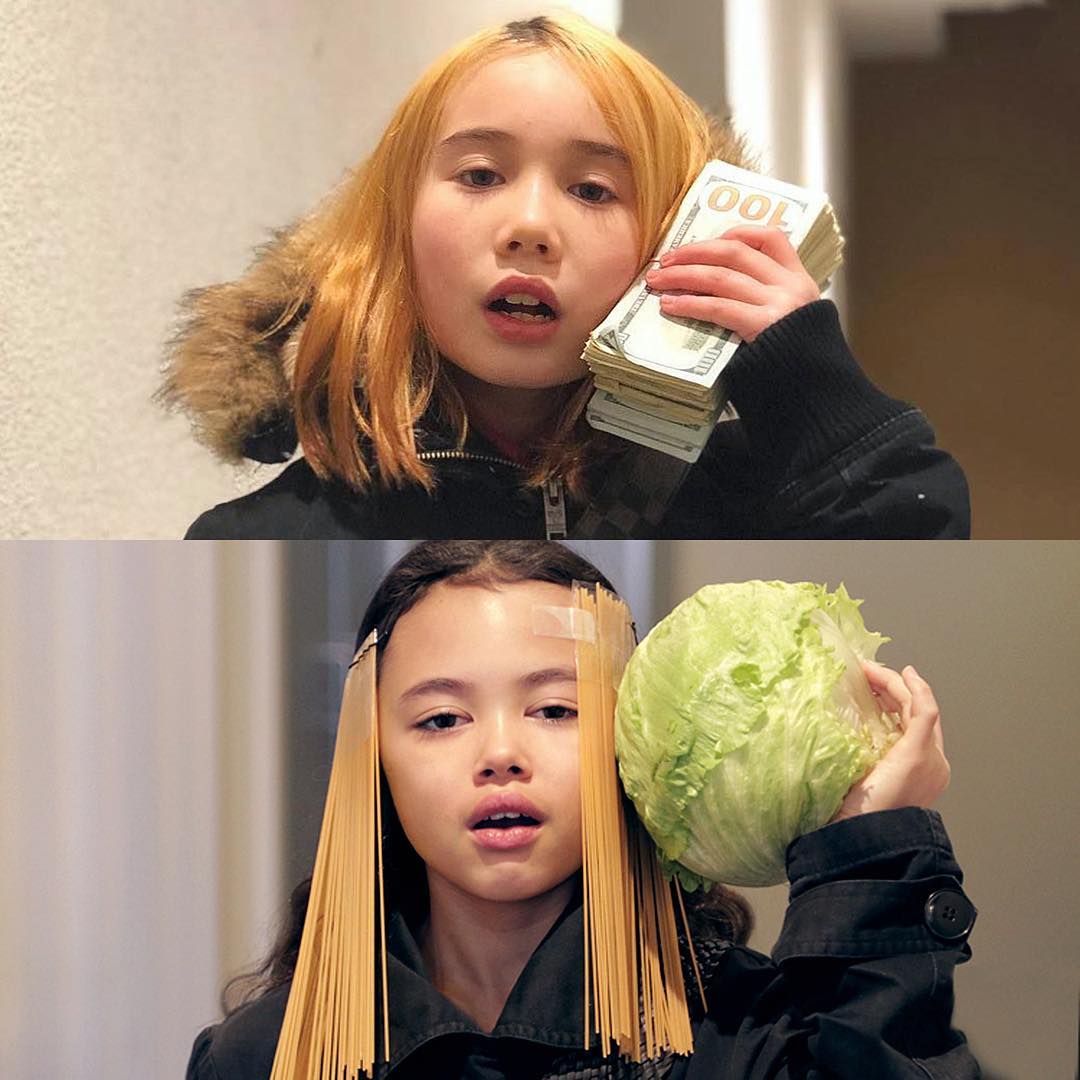 23. Another cabbage-spaghetti combination.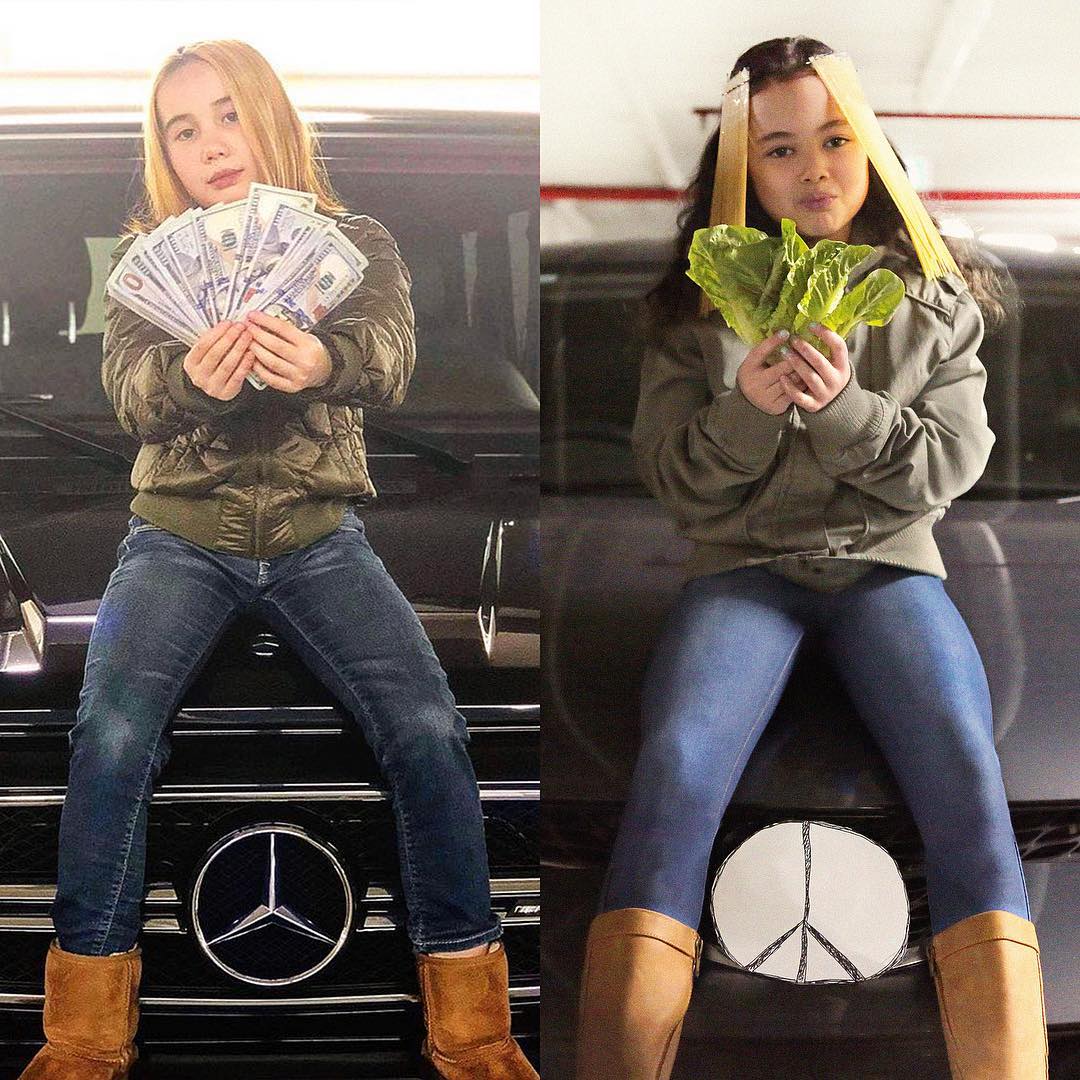 24. When the light's not favoring your pose.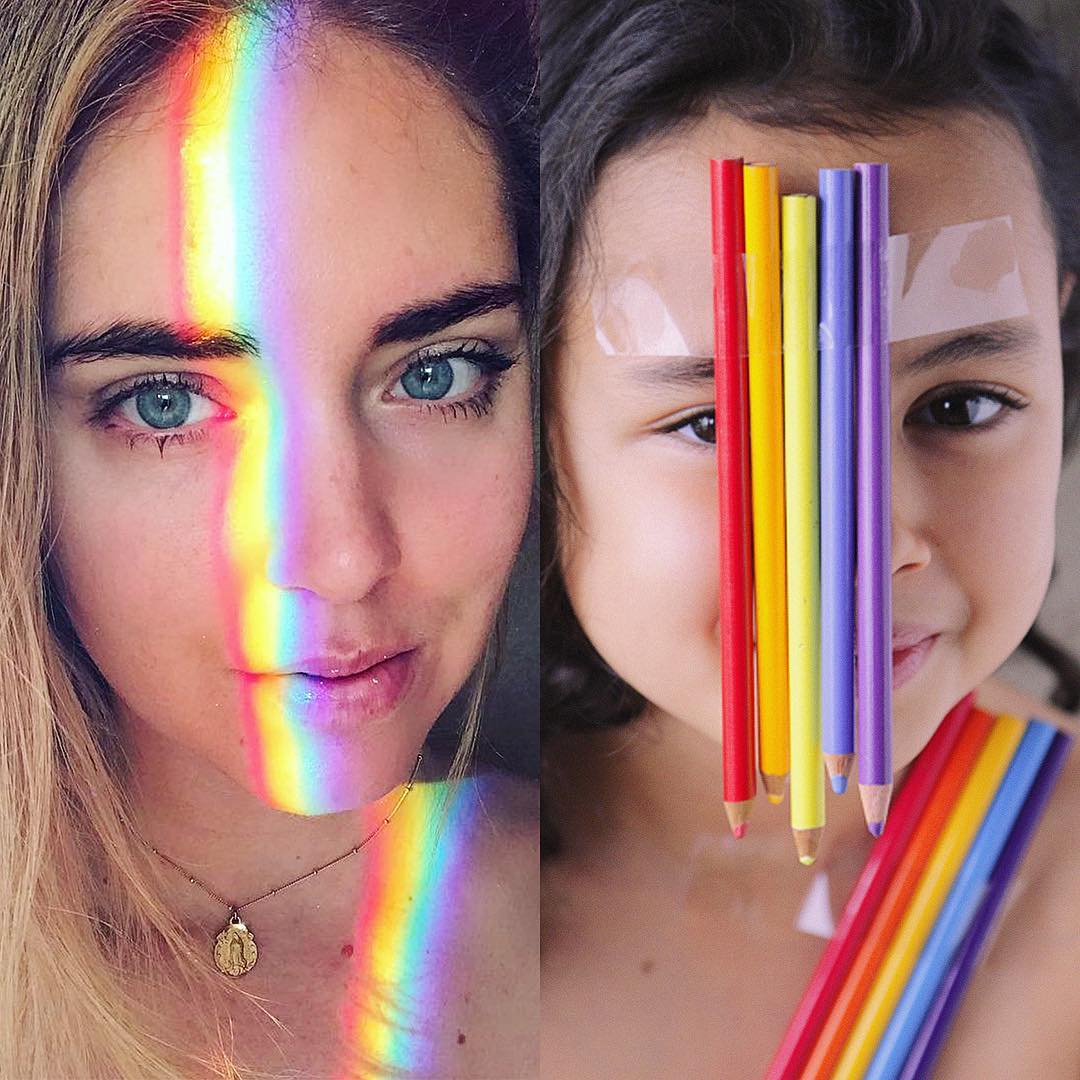 25. The easiest way to get some muscles.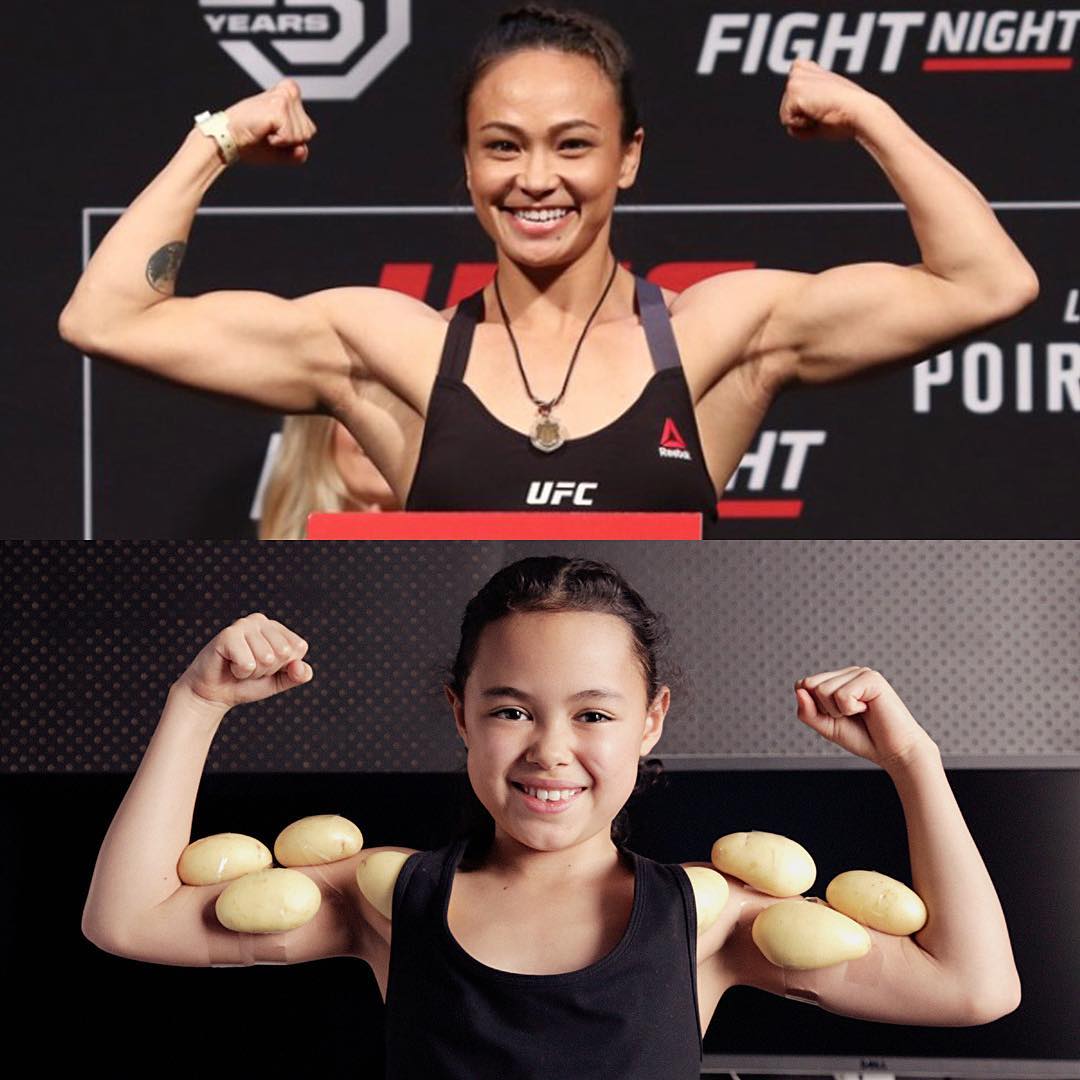 26. Stretching is not an easy task.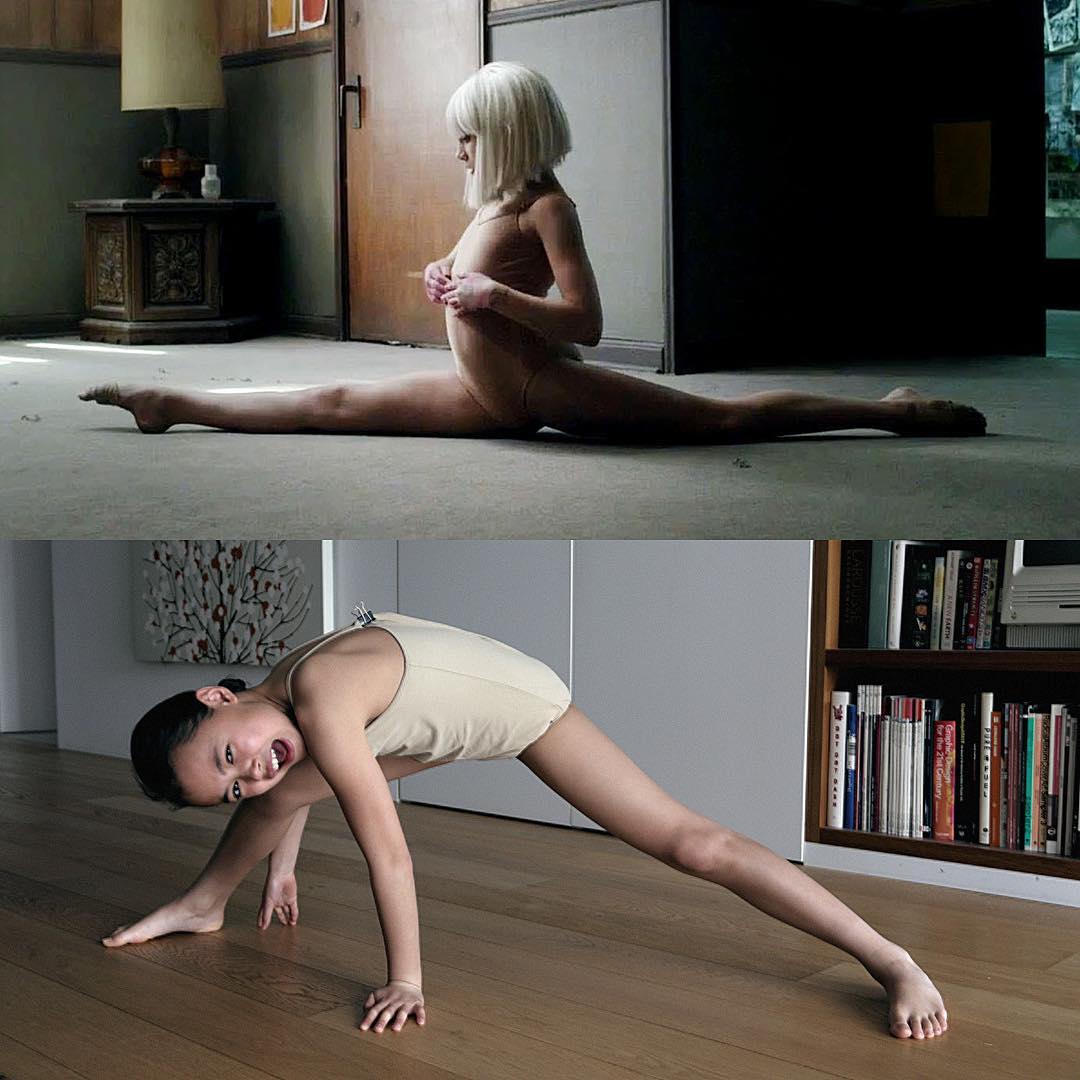 27. We think Bad Girl, RiRi is one of her favorite celebrities.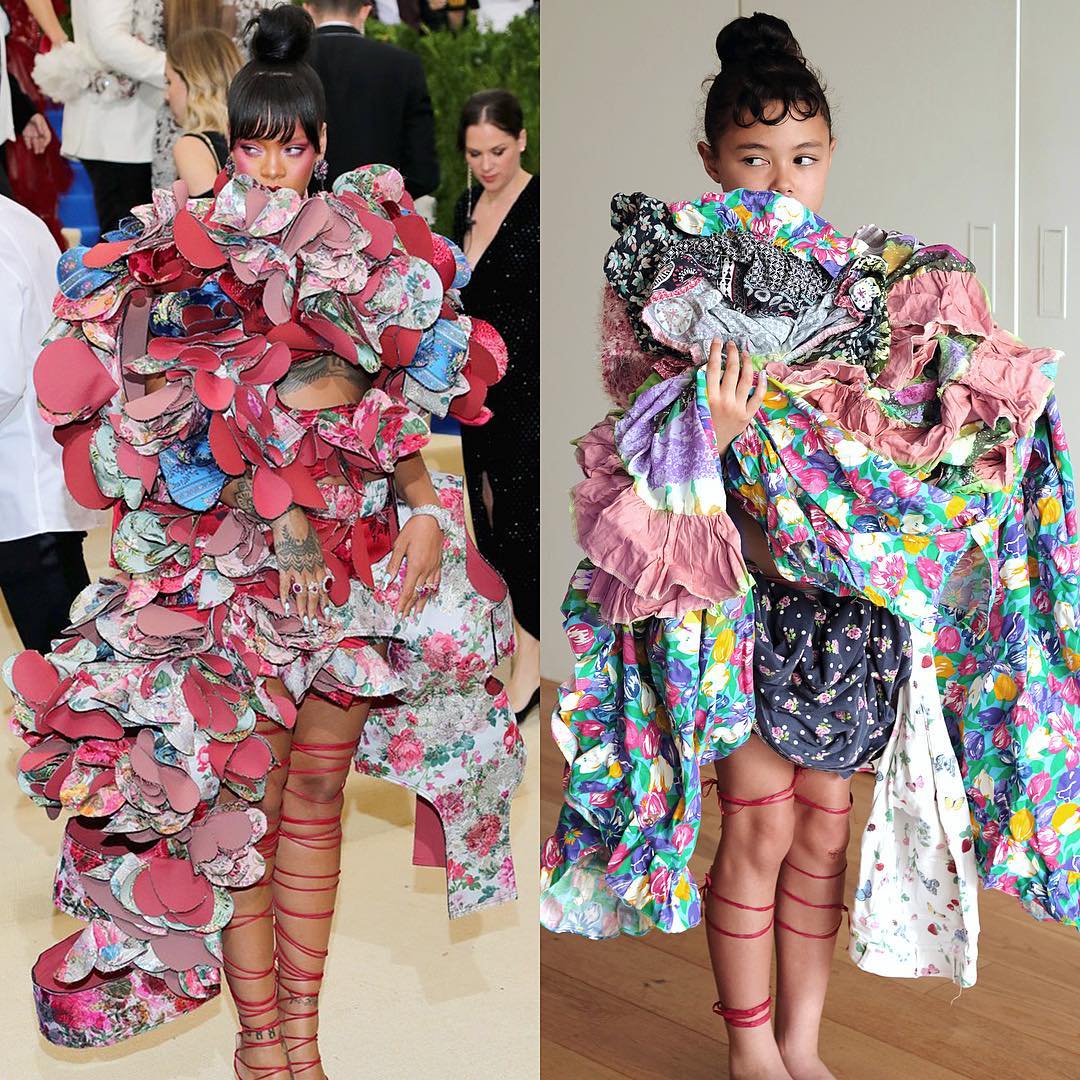 28. The expression tells how tough it was to pose.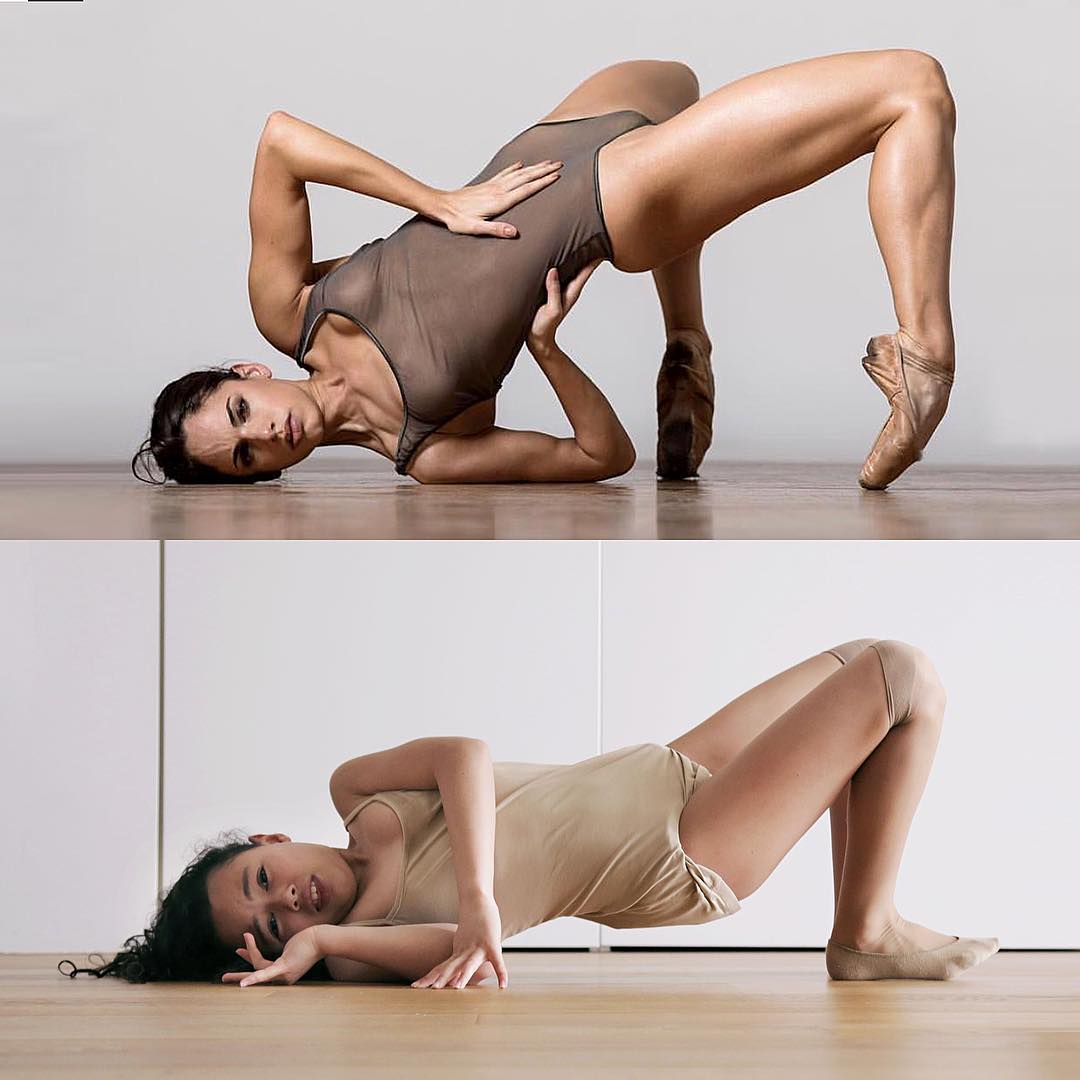 29. That moustache would even embarrass Lil Pump.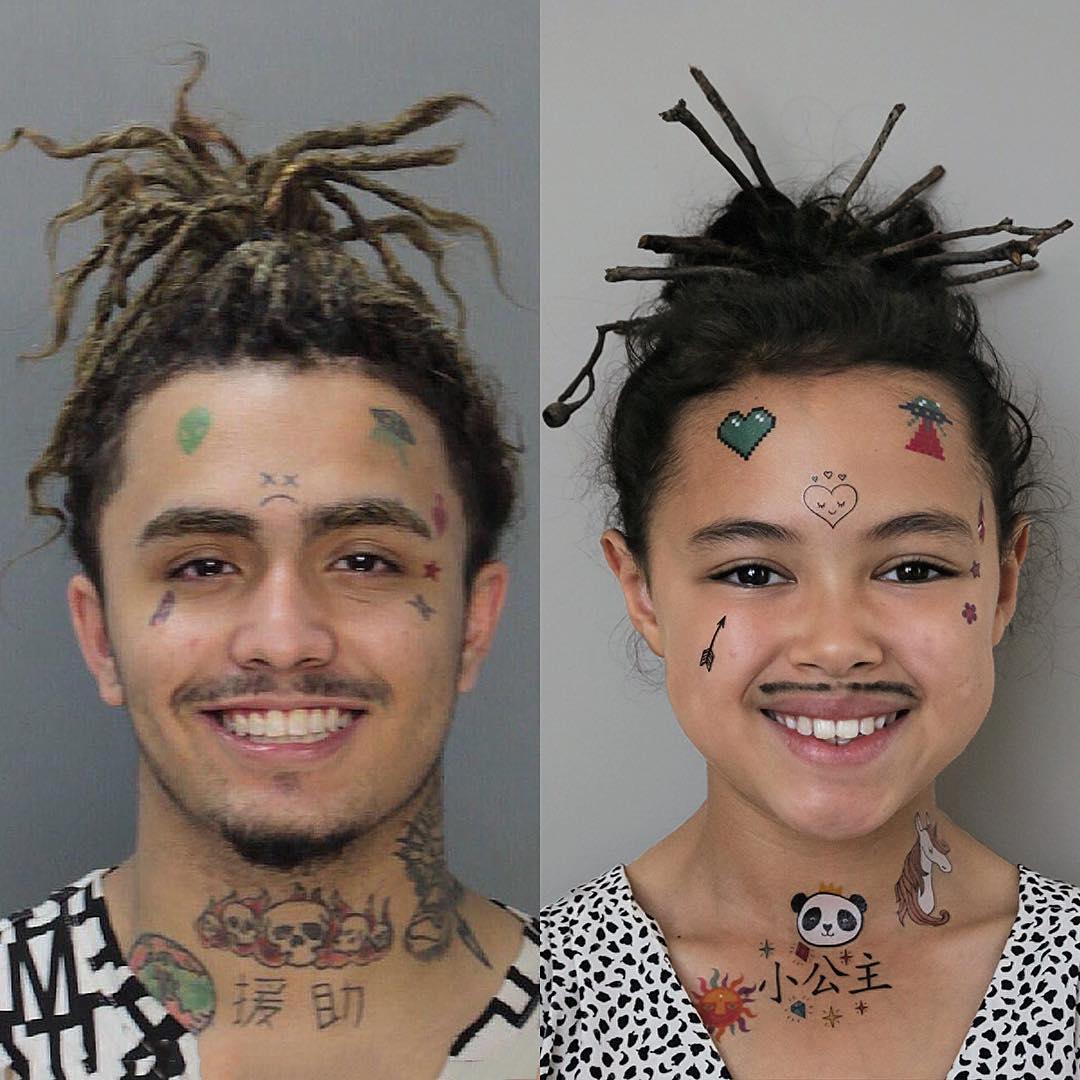 30. Not exactly copying the dress but the pose.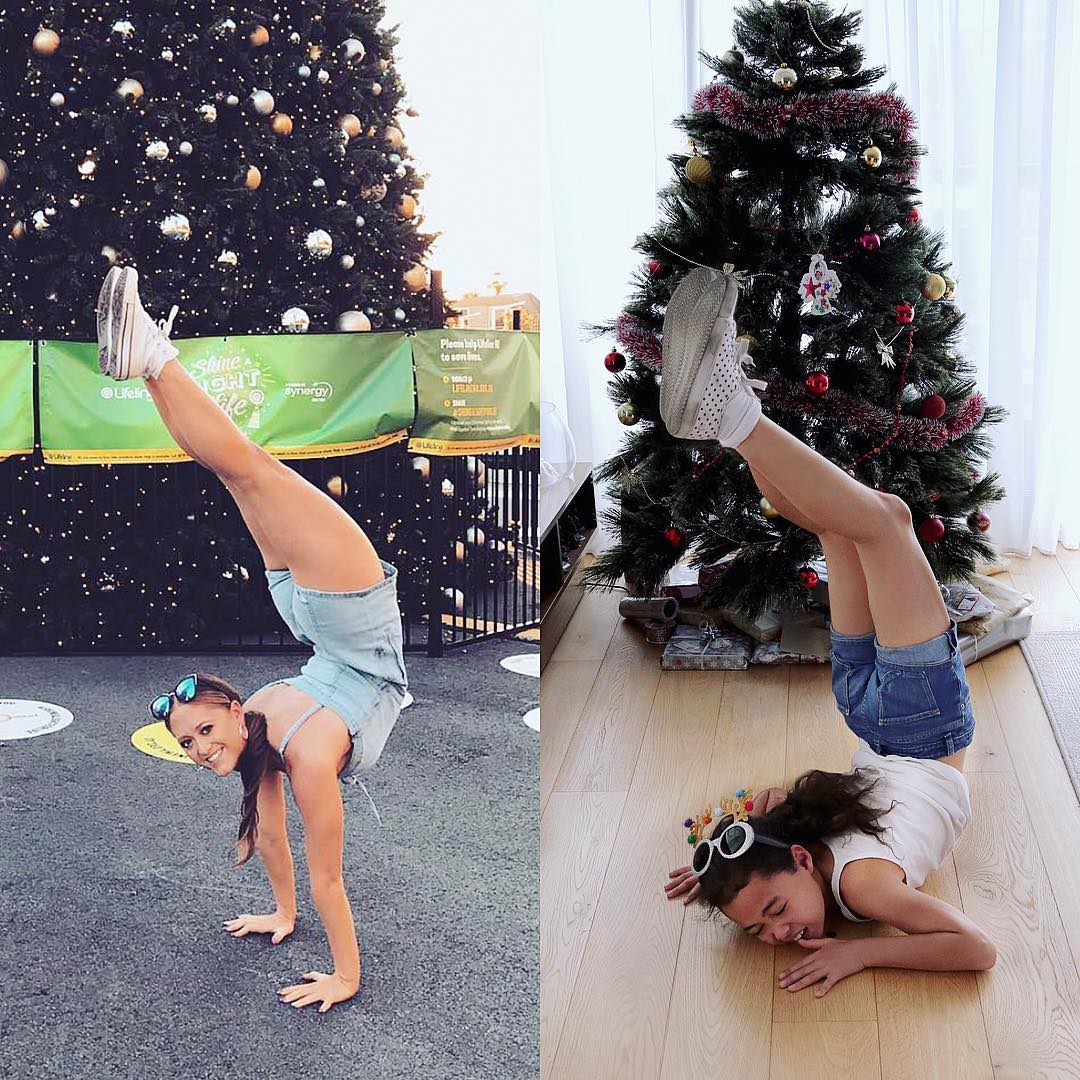 I hope you enjoyed these hilarious recreations. Keep going, Riley.