If you still don't believe in true love stories this couple would make you believe in them. Last year in 2018 24-year-old Nur Afilah Amir Rusdi aka Fila fromKampung Raja, Tunjang near Kubang Pasu, Jitra, Kedah met the love of her life when she was crying at Pavilion mall Kuala Lumpur. When was sitting alone at a cafe in Pavilion KL and feeling disgruntled over her housemate, a 26-year-old man Adama Mohamed Camara reached to her and consoled her. He started to comfort and console her for she was crying. Initially, Fila was a bit afraid as she was alone and what if the man tried to took advantage of her. But later she was impressed by the sincerity of the man and said, "I believe this is fate, and Allah has brought him to me."
More Info: Aus Affan/ Facebook | mStar/ Facebook
Adama Mohamed is from Guinea, West Africa and was studying his Master's degree at Universiti Sultan Zainal Abidin in Terengganu. Adama told that he has been to many places but haven't seen any woman as beautiful as Fila. He says he was attracted by her beauty and personality when he reached out to console her when she was crying. She is kind, thoughtful and smart and this is what he likes the most about her.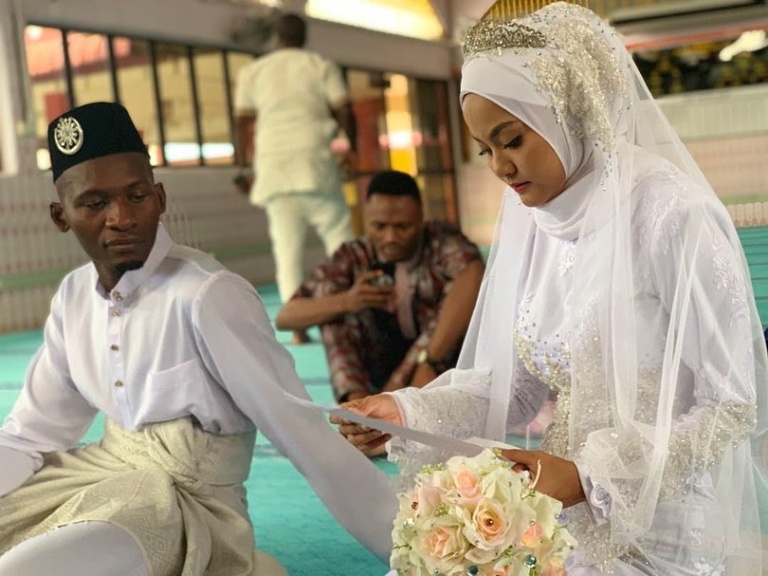 Read more: Artist Depicts Relatable Daily Life Struggles Of Being A Woman In Hilarious Comic Pictures
Apparently, Fila also said that she was touched by the caring and kind nature of Adama and thought him to be her man of dreams. He was also a religious and family oriented man as Fila always wanted his man to be. And when Adama invited Fila to go to a pilgrimage to Saudi Arabia she really started liking him. But Fila did not accept his proposal for going to the pilgrimage because they weren't married. That was the time the couple thought of marriage and realized that they really love each other and decided to get married.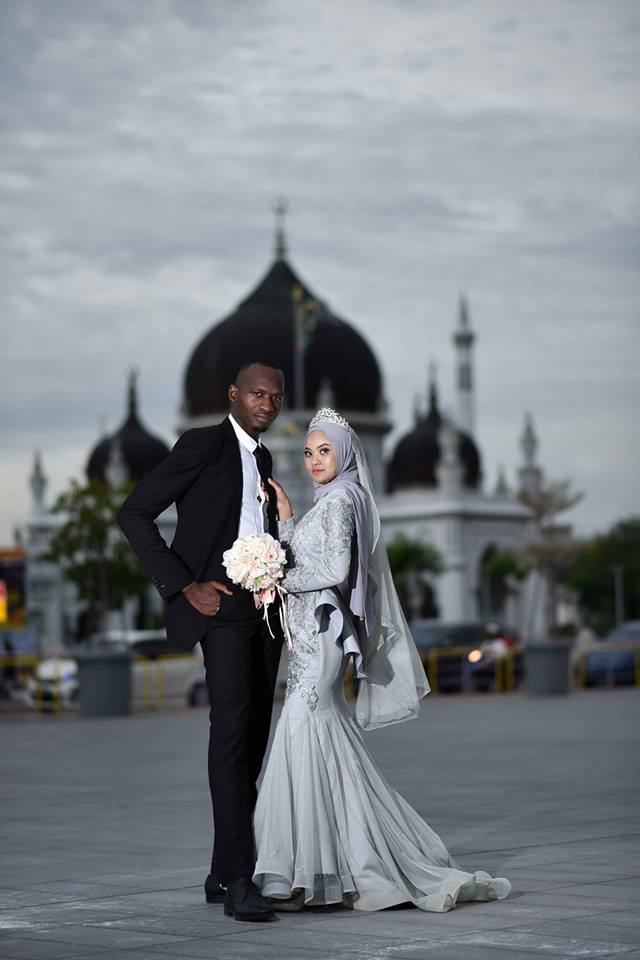 They decided to talk to their parents about them and luckily both of their families agreed for their marriage. Some of the people also did not like them being together but Fila said she does not care about others as long as her family, friends and close ones are on her side. Now on April 26 last Friday they got married in Fila's hometown.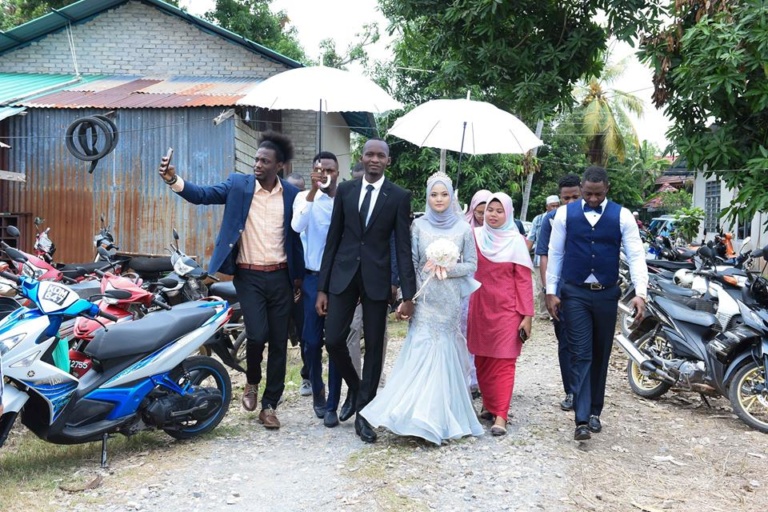 Read more: Woman Marries Her Own 69-YO Stepfather Who She Met At Her Own Mother's Wedding