Comic strips have the sole purpose of making the ones who are reading them laugh hard. However, has anyone ever thought from does these comic strips are generated? The crazy idea, the hilarious content and definitely the presentation, every aspect combined together makes a comic strip perfect. Sarah Dunlavey has been a comic strip artist for quite some time now. But her work these days revolving around the TV show Game of Thrones is among the best.
More Info: Instagram | Facebook 
And the artists who curate them are never tired of making people laugh with the only goal- to make people laugh more.
One such artist resides in Canada and goes by the name Madame Lady on social media. She is best known for her comic strips which are out once in every week and her name is Sarah Dunlavey.
The artist is a member of the fan club of Game of Thrones, Harry Potter, Disney, and a few others. Yet Harry Potter keeps her busiest.
Recently, she created 5 utmost amusing comic strips. Through these, she conveys the stories behind the scenes of the show Game of Thrones. They are not the ones you or any other person can think of easily but surely everyone will enjoy them.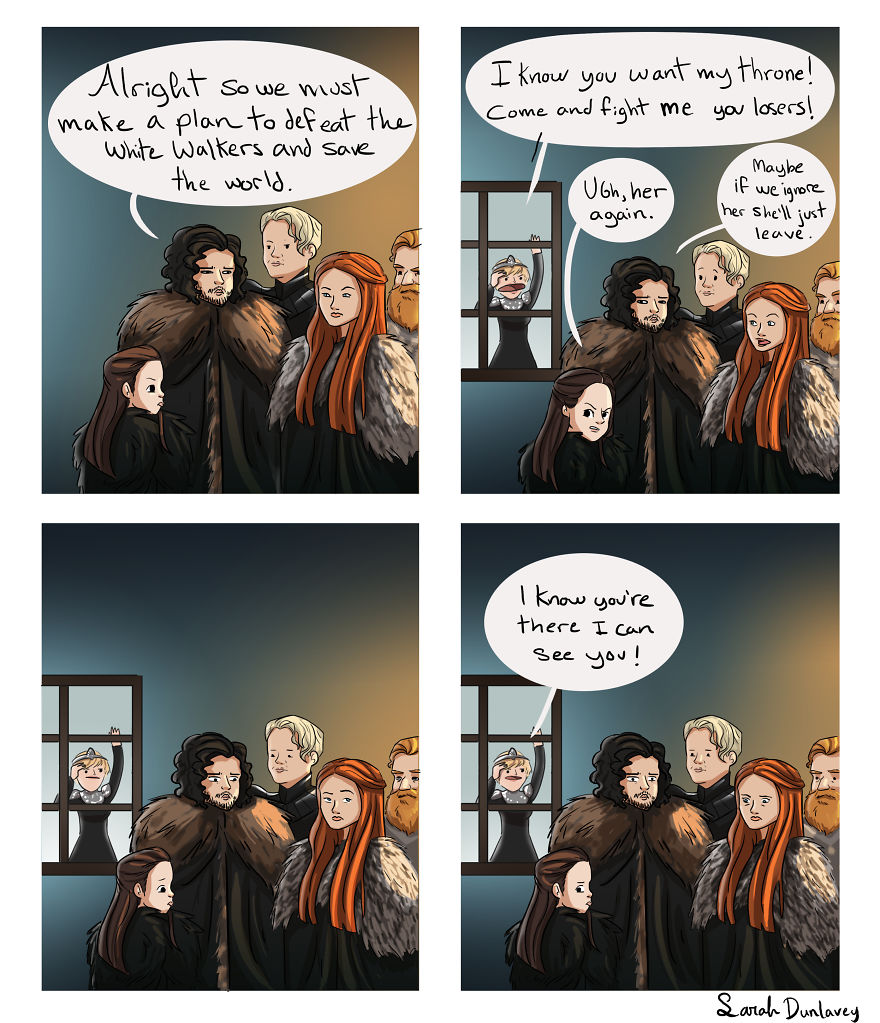 She says that it all began in 2016 when she used to post a hilarious strip on an everyday basis. Motivated by the superb response and enjoying her work beside, she is a well-known comic strip artist now.
Read more: Cosplay Recreations Of Famous Characters By This Russian Artist Is So Amazing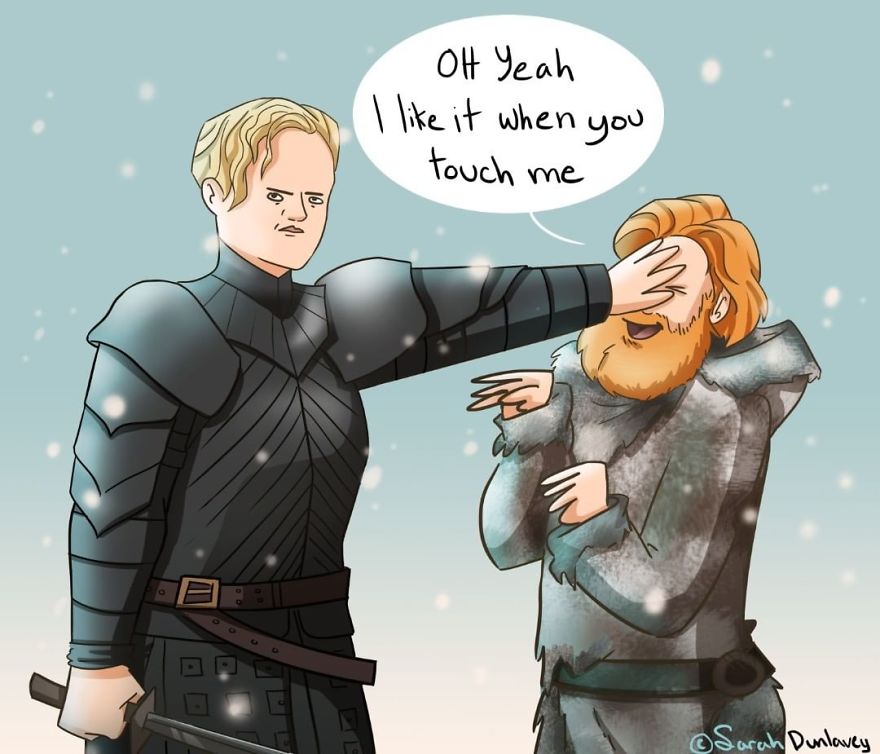 Sarah Dunlavey says, "Creating comics and making people smile is my fuel, I love it,"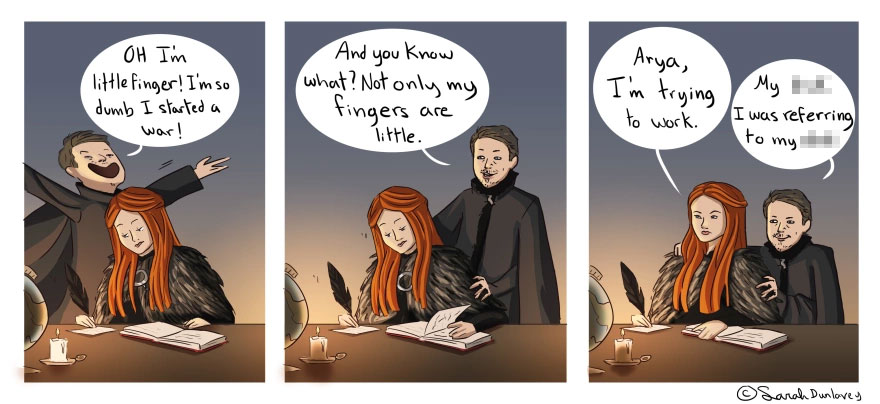 "I make a lot of relatable content about my life or just dumb ideas I think are funny! I also find a lot of inspiration in the movies and shows I'm a fan of. I love to parody Game of Thrones, Disney, Harry Potter and many others (but mostly Harry Potter)!", she added.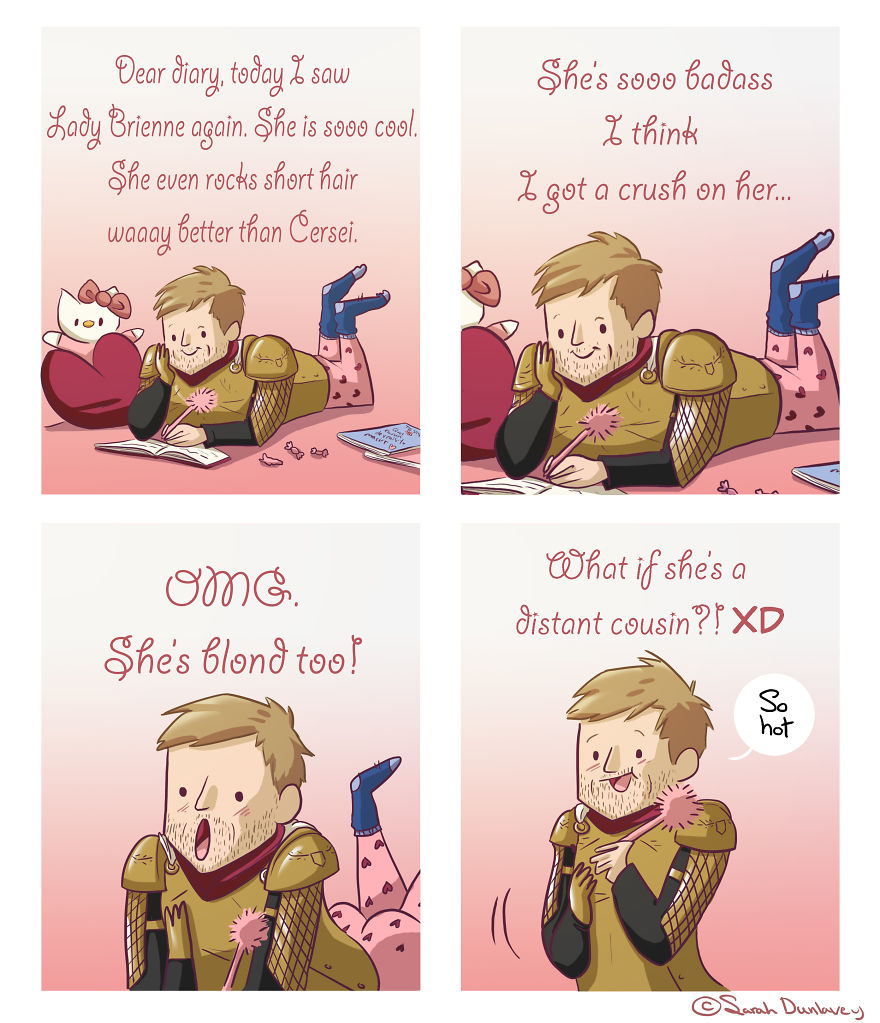 These are some of the latest uploads by Madame Lady which are inspired by the one of the most successful TV show Game of Thrones.