New Year is all about parties and having fun with family and friends. Many celebrities traveled to the various part of the world to enjoy the New Year's Eve. Like all others, actress Priyanka Chopra is also enjoying the New Year with her new family including her husband Nick Jonas, sister in law Sophie Turner, brother in law Joe Jonas, Priyanka's brother Siddharth Chopra and with many other family members together in Switzerland after celebrating Christmas in England.
More Info: Priyanka Chopra| Nick Jonas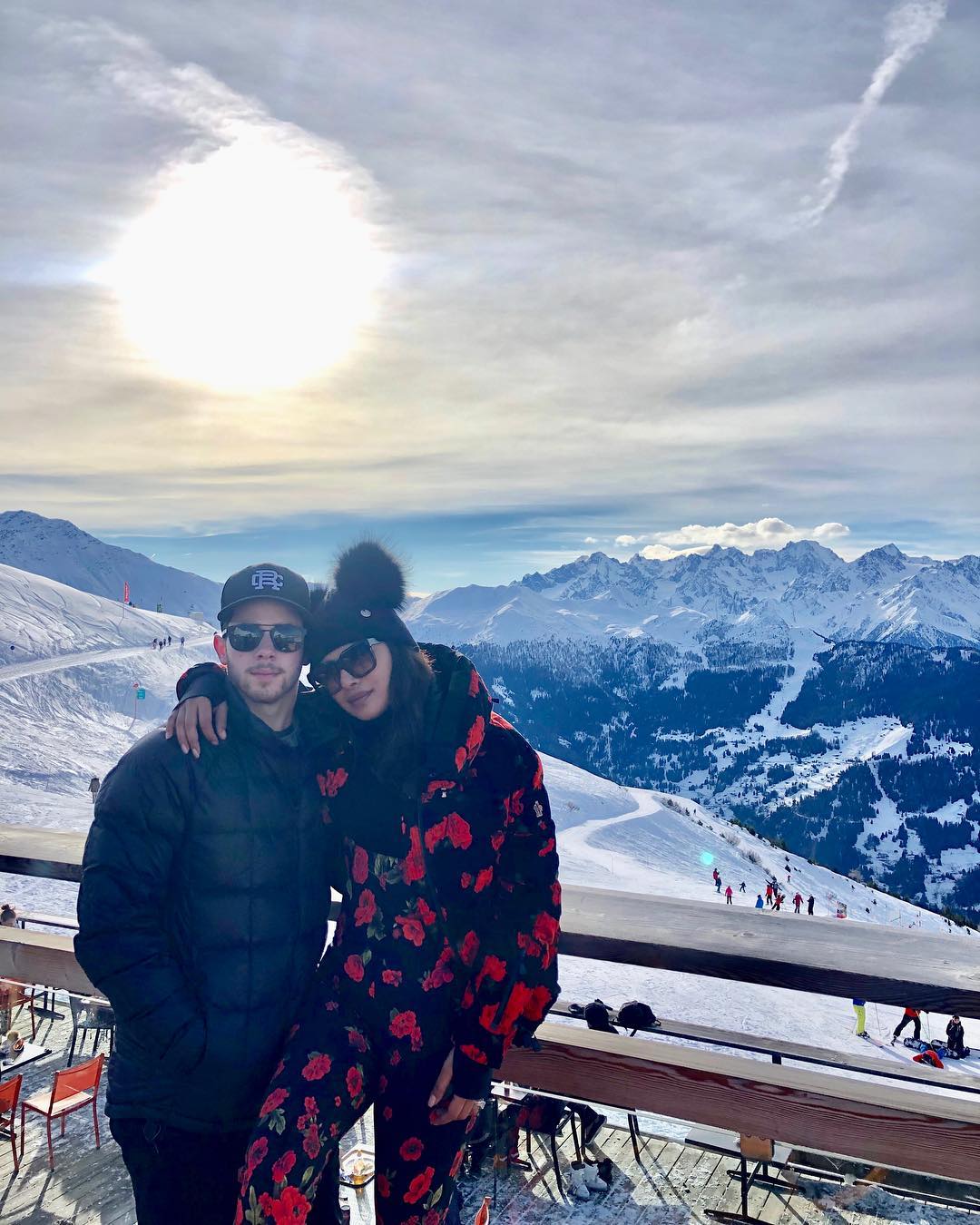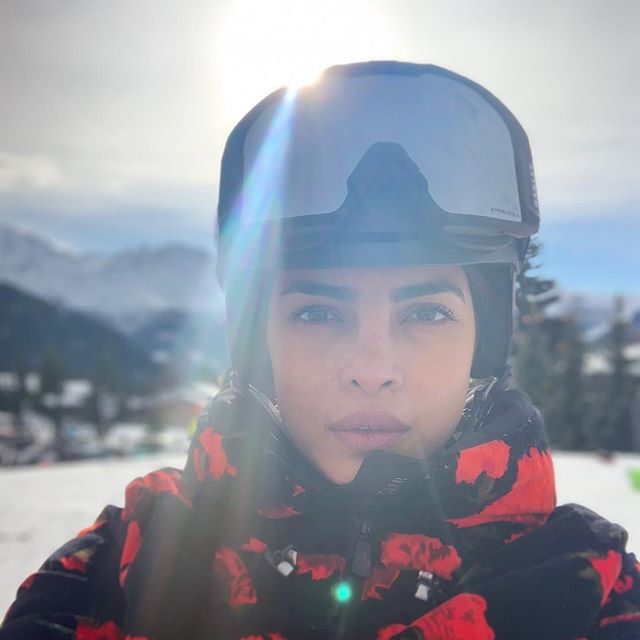 Both Priyanka Chopra and Nick Jonas shared pictures from their vacation in Switzerland. Nick Jonas shared a story on Instagram where he and Priyanka were kissing each other.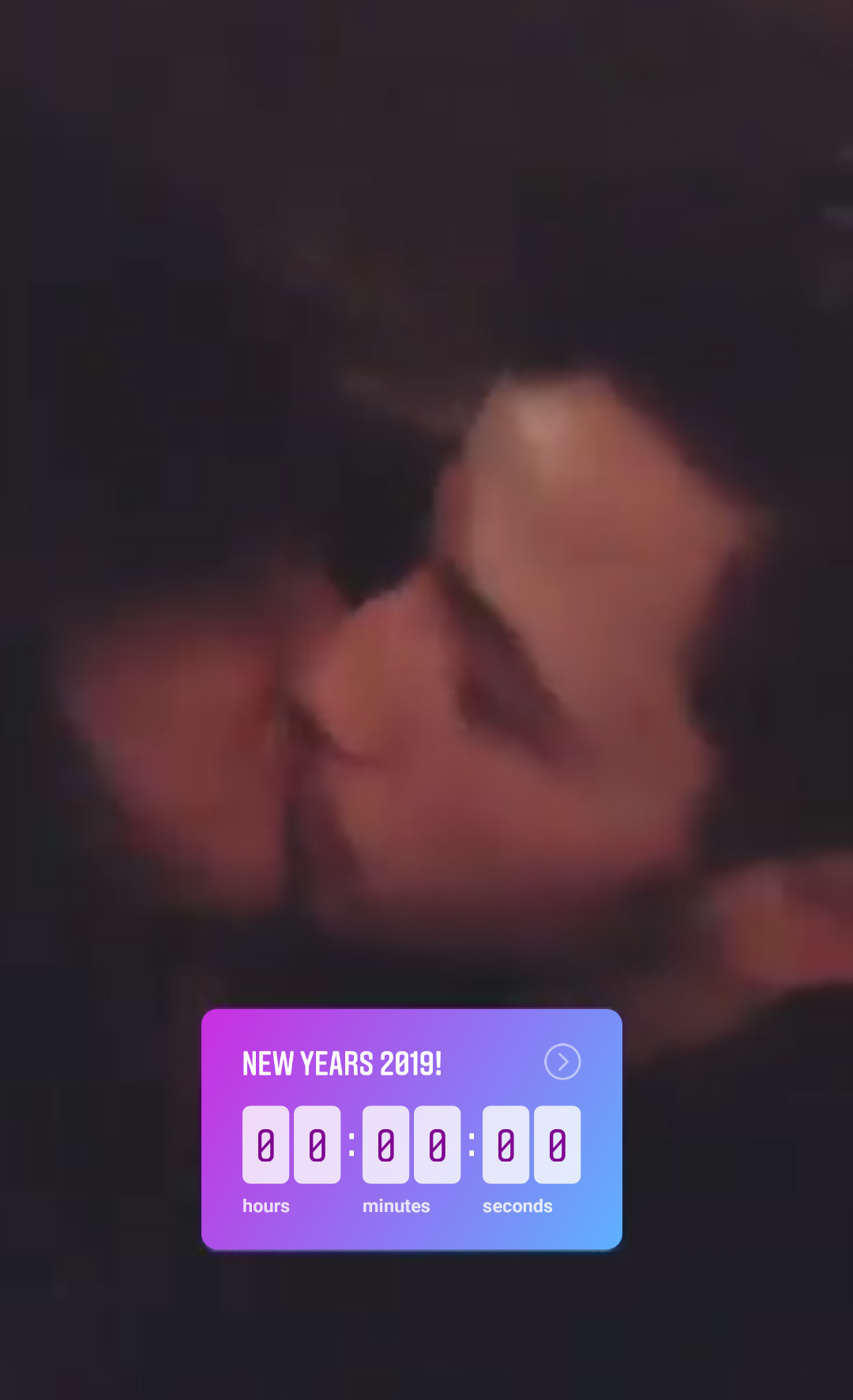 In another story shared by Nick, hundreds of people were dancing in an outdoor New Year's party in Switzerland.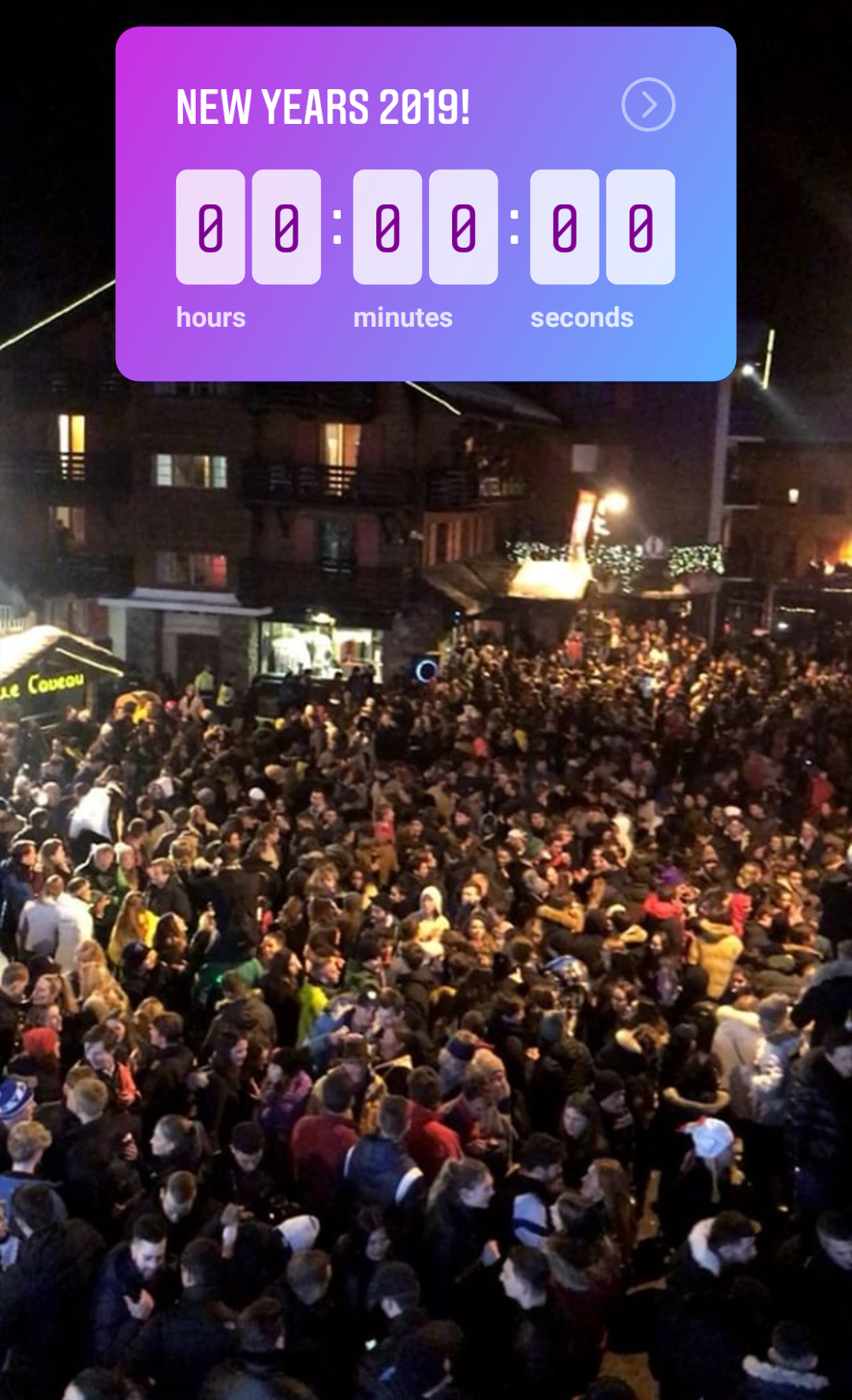 Priyanka also shared a picture of them kissing with the caption, "From mine to yours.. Happy new year everyone! #2019″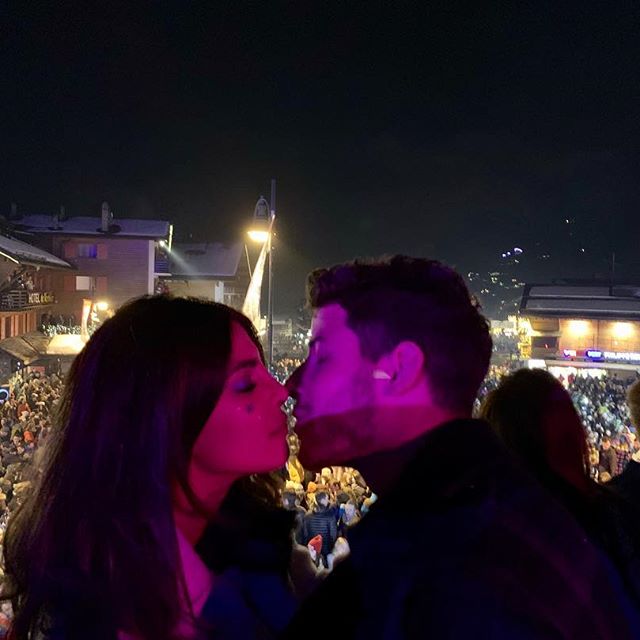 Priyanka Chopra also shared a picture on Instagram with the caption," Found his true love!" But the interesting part was that her caption referred to the roulette set in Nick Jonas's hand. Seems like the family is having enough fun.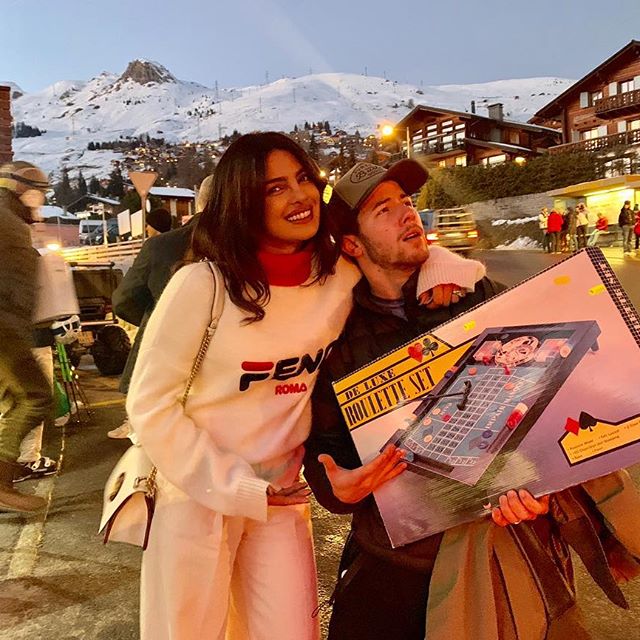 Even earlier, Priyanka Chopra shared a funny picture of herself and Nick in which Nick was pushing out his tongue while Priyanka laughed and captioned it as "Happiness in the mountains".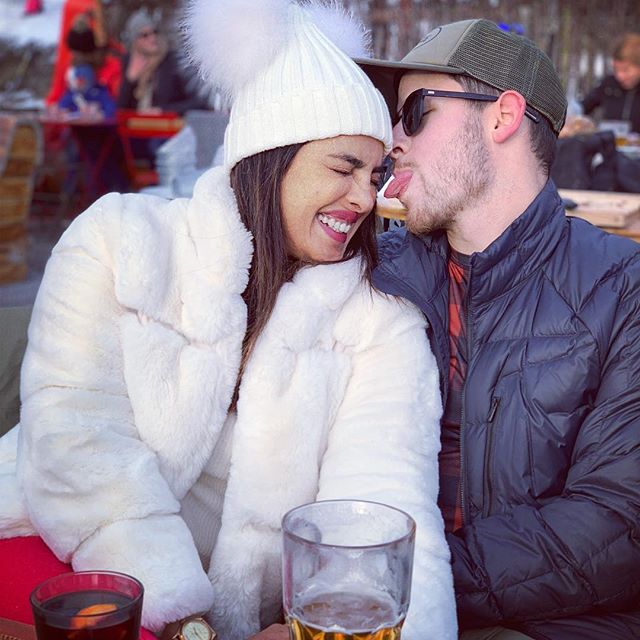 Before the vacation in Switzerland, the couple enjoyed a family trip to London to celebrate Christmas. Priyanka also shared pictures from her London trip. And one of them was a family picture which read the caption, "From our family to yours. Merry Christmas"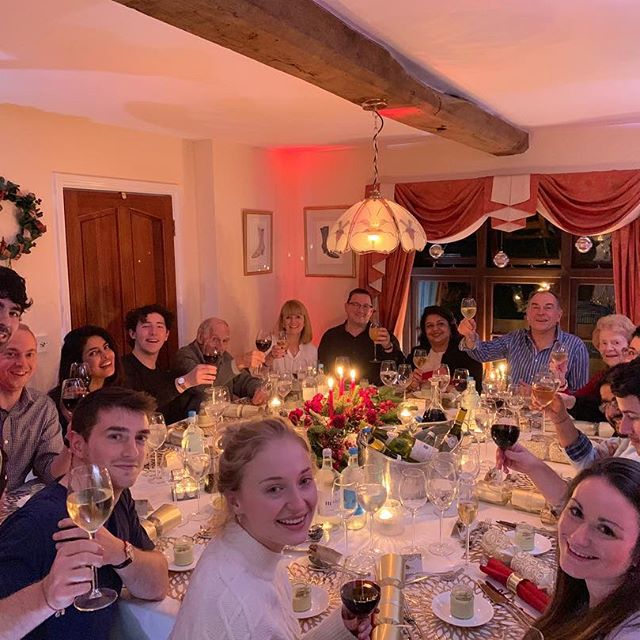 After tying the knot in December in both Hindu and Christian tradition at Umaid Bhawan, Jodhpur, India, the couple had three wedding receptions. Amidst all that, Priyanka Chopra launched her own dating app in which she is currently investing.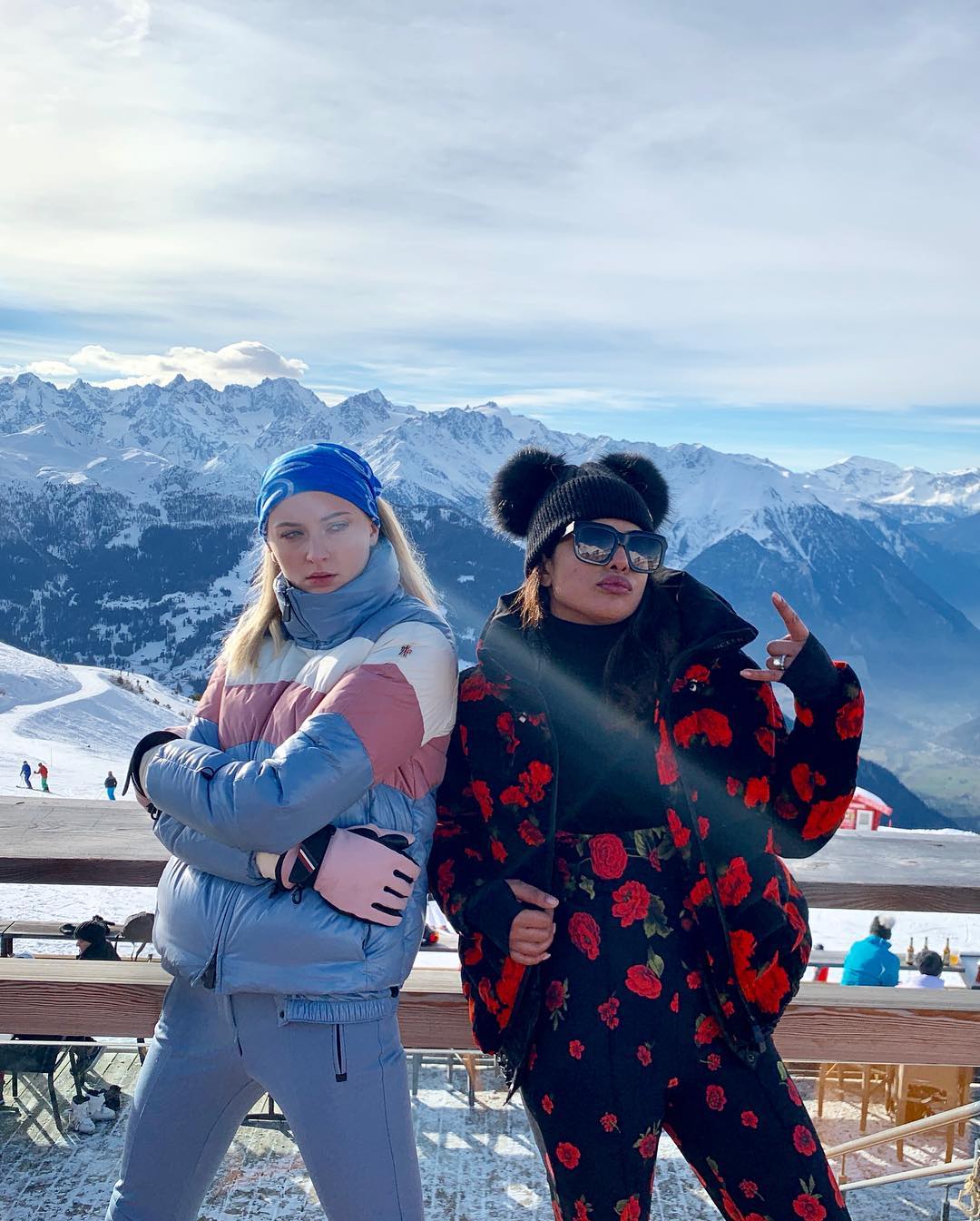 In an interview, Priyanka said, "I love that our wedding was a religious mash-up. We took beautiful traditions that we both grew up with and personalized them in a way that made sense for us. It's been incredible to find the commonalities between our beliefs and figuring out how to blend them in a respectful and meaningful way."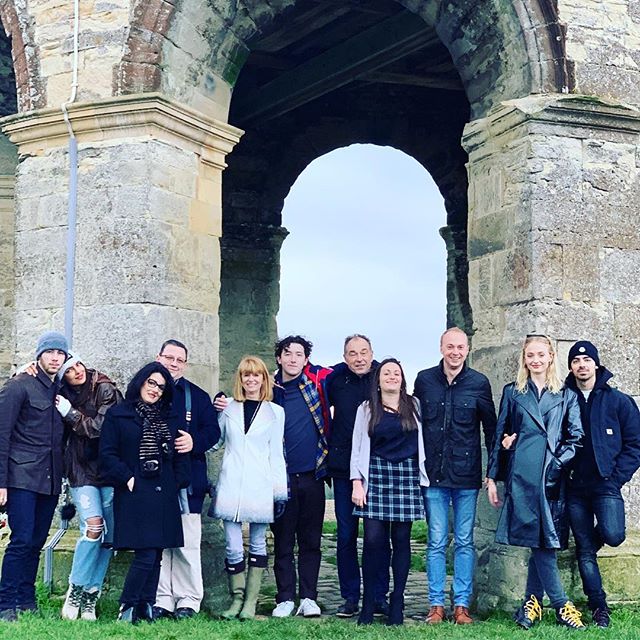 Speaking about getting emotional during the Christian ceremony, Nick said," You know you think your whole life about that moment. Honestly, I could not have imagined it would be as perfect as it was. It was highly emotional."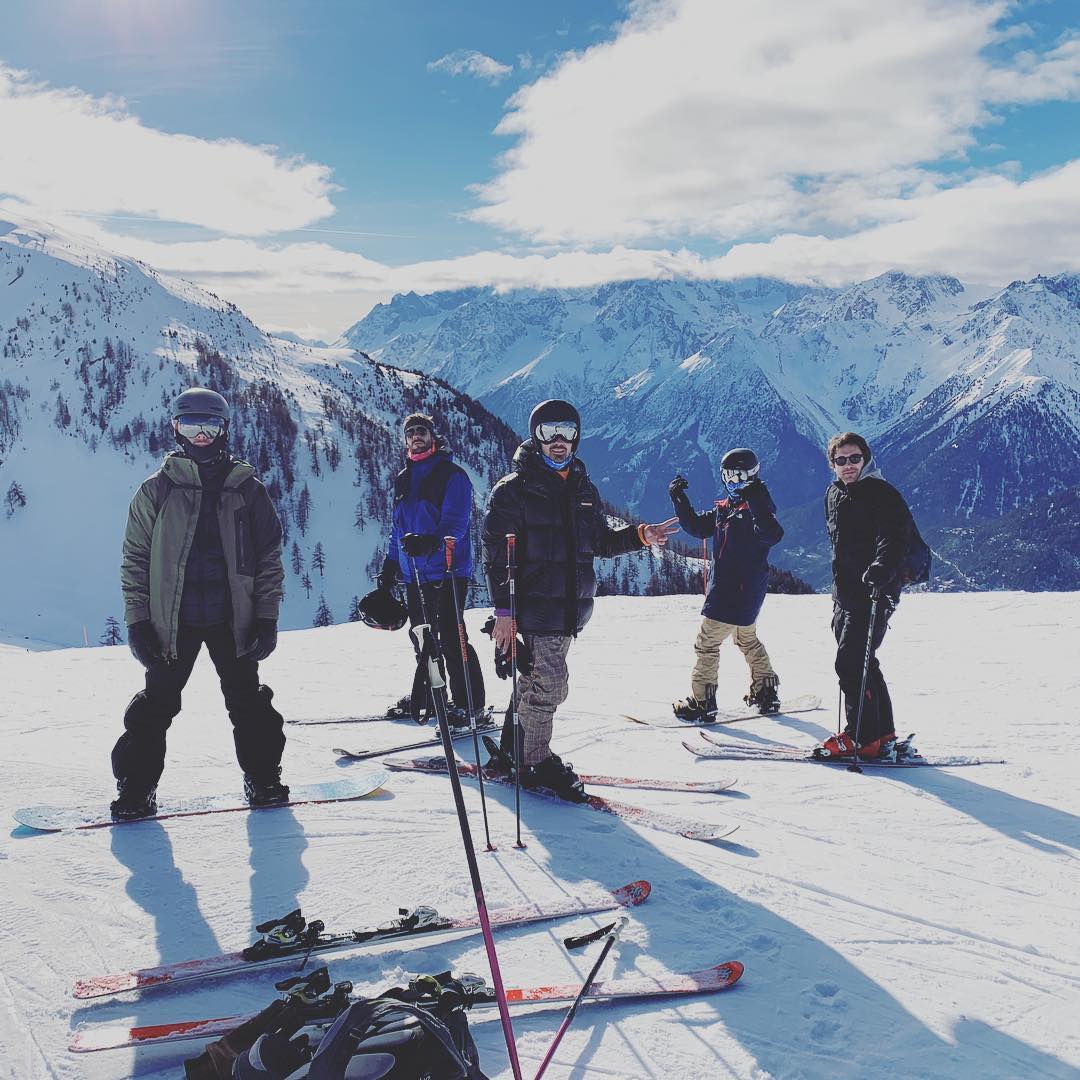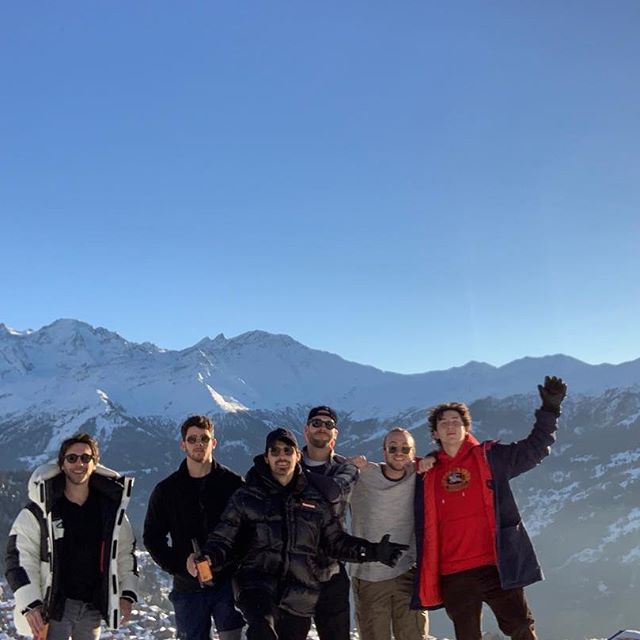 Read More: Unseen Pictures From The Wedding Of Nick Jonas And Priyanka Chopra Are Out!