Friends are the family we choose and we love them like that. But this little 12-year-old boy from Meishan city in South – Western China's Sichuan Province proved it and his friendship with his best friend can motivate everybody. Xu Bingyang carried his best friend on his back for six years. Zhang Ze suffered from a rare muscle condition and could not walk on his own. Xu Bingyang help his friend in going to the washroom, having is lunch, filling his bottles and he does everything he can do for his friend.
More Info:  Sichuan Online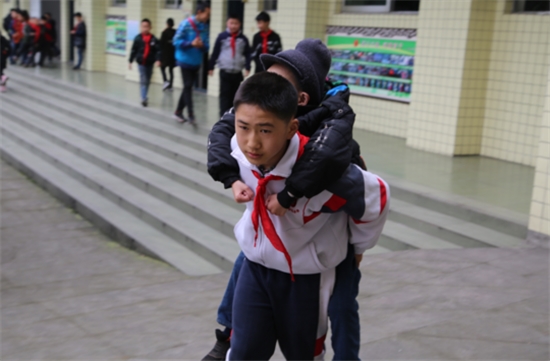 Xu Bingyang told that he is glad he could be Zhang's 'walking stick.' He also said that it is not very difficult to carry Zhang as he just 25 kg while Xu weighs 40 kg. Xu is also taller than Zhang. While Zhang said that words are not enough to thank his friend. He also said that Xu stays with him all day and they chat, study and play together. Their friendship has set an example and would really inspire many. And it's really incredible to see a 12-year-old boy having so much sense of responsibility.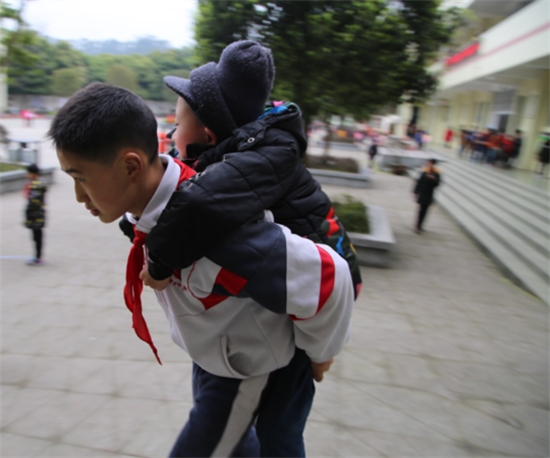 Read more: Stunning Islands In Philippines That Will Make You Want To Plan Your Next Trip In The Country
Xu and Zhang are now in the sixth standard in Hebazi Town Central Primary School. Xu has been carrying Zhang on his back every day since they were in the first standard. When Zhang was 4 years old he was diagnosed with a rare muscle condition known as myasthenia gravis or rag doll disease. This incurable disease left Zhang with no hope as he could not even walk on his own but his best friend did everything for him.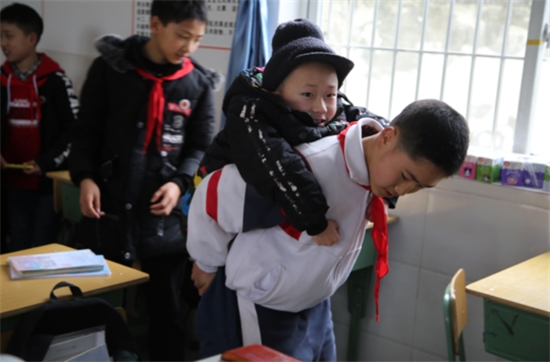 As soon as they met in the first grade Xu decided to help Zhang and he could go to school and their friendship has been the strongest since then. Xu said that it is his responsibility to help anyone in need and if wouldn't have helped Zhang no one else would. And what Xu does isn't as easy as it seems. The toilet is at about 70 meters from the classroom and Xu have to help Zhang to go to the toilet by carrying himself on the back. It takes a lot of patience and a really kind heart to do such a deed for this long time. This little 12-year-old boy Xu's thoughts are what we need in everybody who is always ready to help everyone in need.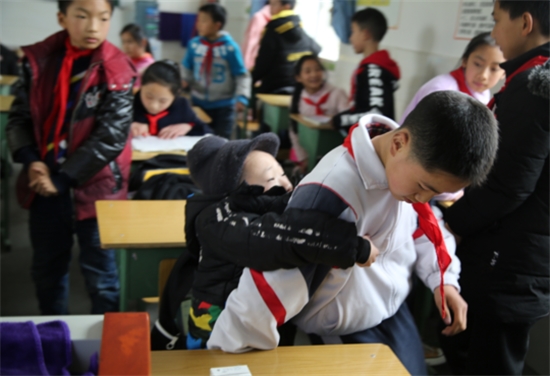 Read more: The First Trailer Of 'Annabelle Comes Home' Is Released And It Will Give You Goosebumps