In many parts of the world even today a girl child usually has lesser access to educational opportunities than boys. While in many cases, girls have to abruptly leave it halfway due to financial constraints or if the parents marry them off.
Such is the case of 99-year-old Eusebia Leonor Cordal from Argentina who had to give up her education at a young age due to her mother passing away and other family issues.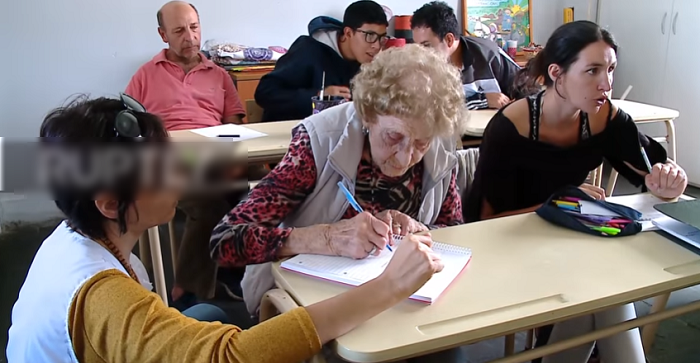 Read More: Meet Zaklina The Hottest Grandmother In The World
But as they say, 'It's never too late to begin' she got a new ray of hope in her life when she decided to continue her education at the age of 99 years.
The 99-year-old has enrolled herself at the Primary School for Adults of Laprida and is fully motivated to attend school again. Surprisingly, Eusebia has not missed a single day yet. Her teacher Patricia kindheartedly picks Eusebia for school on Tuesdays Wednesdays and Thursdays.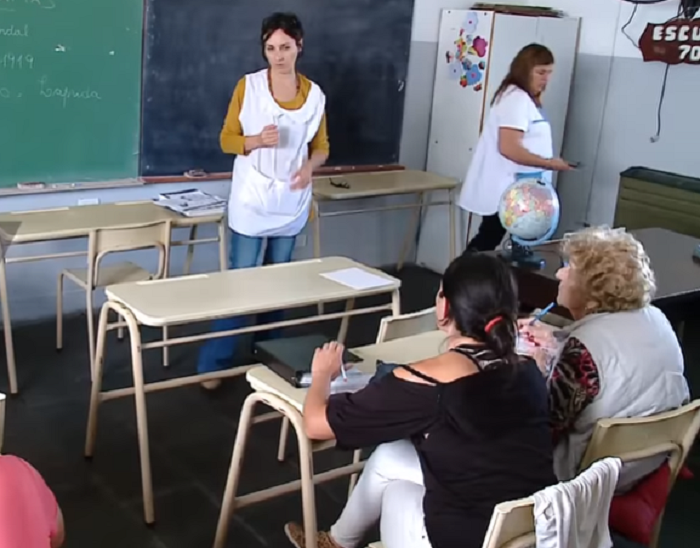 Read More: Father Designs Unique T-shirt & Turns Son's Obsession For Train Toys Into Getting Free Back Massage
She was quoted saying, 'When you get older, you lose a lot of memory. I knew the schedules very well, but when I came here I did not remember. I forgot everything, even how to write and read.'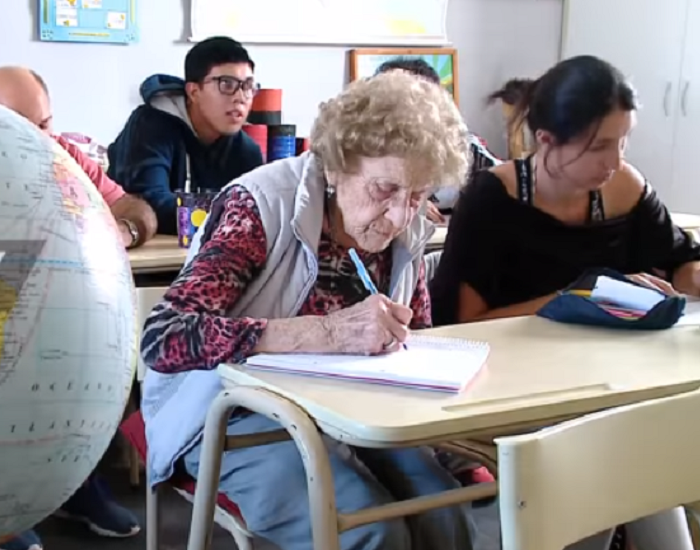 She is making a genuine effort to remember what she learns in her classes. She has also expressed interest in learning how to use 'new technology' like working a computer. Nothing is stopping her, even being a 99-year-old grandmother. It's so inspiring!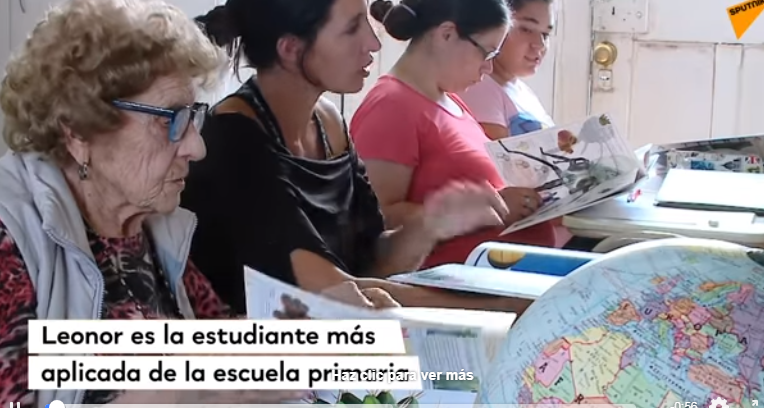 Her video of taking notes in her class with other students is the most adorable thing to watch on the internet right now.
Watch it here:
Many of you who feel embarrassed to rejoin your studies or classes due to your age, thinking that its too late. We hope you feel inspired by Grandma Cordal. Nothing should stop you from learning if you really want to, so if you regret leaving something mid-way, go and complete it right away!