Being a parent is one of the most rewarding experiences of life, however, it comes with its own challenges. Along with the joy of seeing your child grow, there comes mental and physical stress which is a part of the job that you can just not avoid. Children love to play, and the parents have to run around with them to ensure their safety and entertain them.
More Info: Ken Kawamoto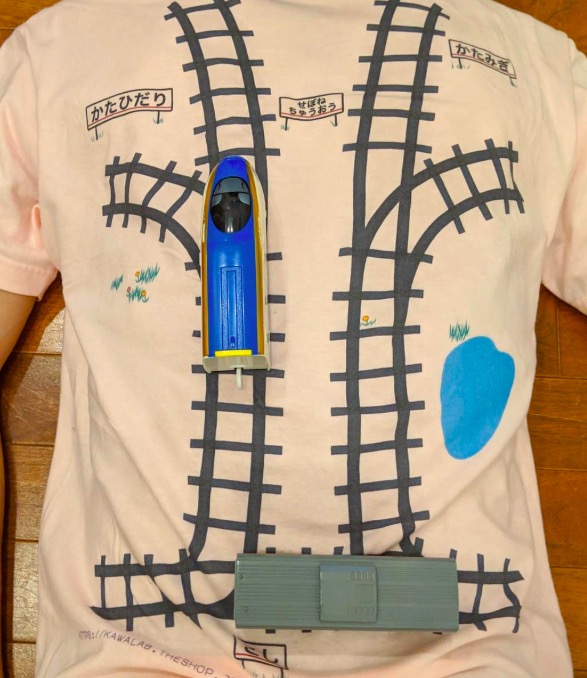 A Google software engineer, Ken Kawamoto who also is a father of an adorable son has come up with a brilliant solution to address this problem. He has used his son's obsession for train toys as a way to relieving physical stress that he endures while taking care of him by designing a T-shirt with train tracks on it. He uses this T-shirt and tricks his son into giving him a back massage while he happily runs his train over the tracks.
Read More: This Italian Town Is Selling Houses for $1 And It's Not A Hoax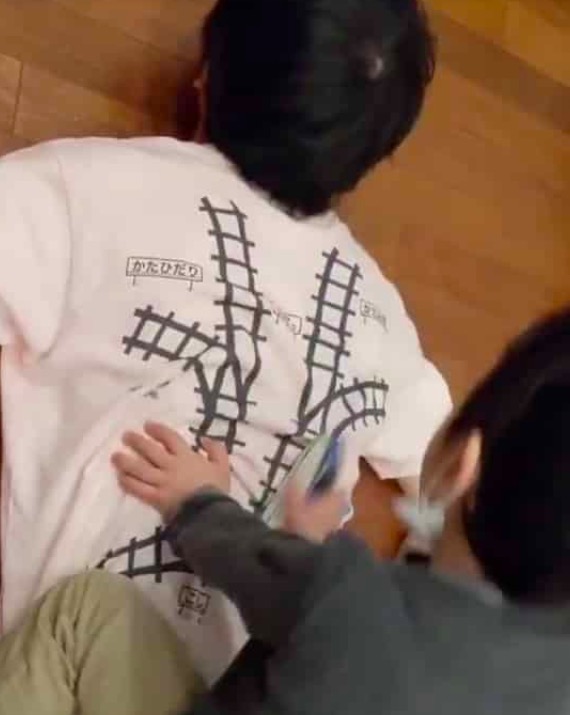 Besides the train track, the T-shirt also showcases station signals and a pond. The tracks are in the direction of his right shoulder, left shoulder, spine and lower back. And he then instructs the cute train conductor, i.e. his son to follow different directions mimicking a relaxing back massage.
Read More: These 15 Creative T-shirt Pairs Will Drive You Crazy!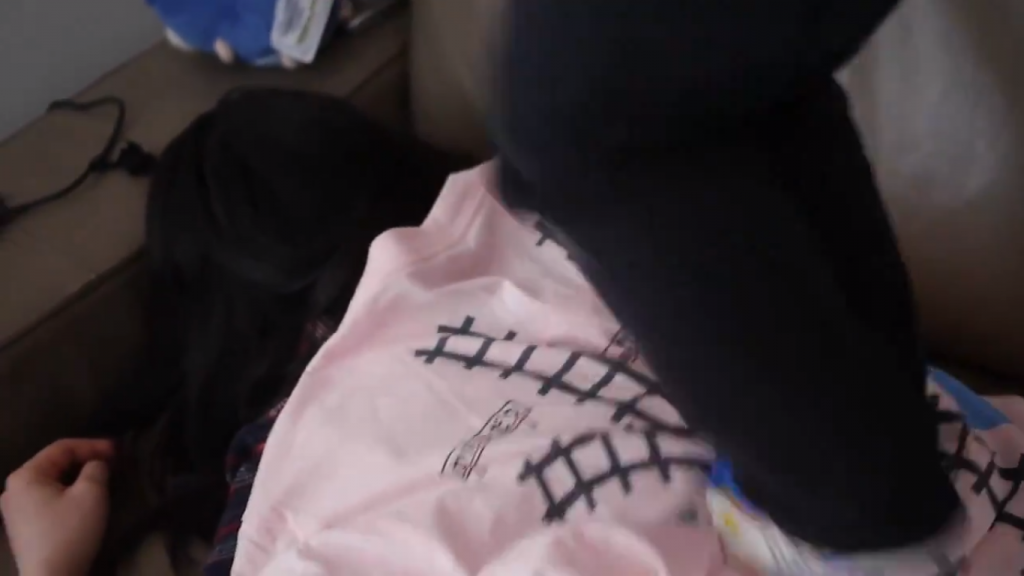 Kawamoto had recently share a tweet with an adorable video of his son giving him a back massage by running his toy train over the tracks. You can check this brillian fathers video out here:
以前作った「寝転がってるだけで子供がマッサージしたくなるTシャツ」をきれいに作り直して出品した:https://t.co/o4QXllvo8h 背中にプラレール幅対応のレールが描いてあるので、子供が大喜びでプラレールを走らせてくれます。気持ちいいです。 pic.twitter.com/5wZ8poE5hJ

— Ken Kawamoto(ガリのほう) (@kenkawakenkenke) March 3, 2019
A translation of his caption reads: 'I made a "T-shirt that I want to massage a child just lying in bed" and was able to make a clean and exhibited … because the rail width correspondence is drawn on the back, the child runs the PLA with delight. It feels good.'
Understandably, the tweet went viral and has been viewed by over 1.23 Million Twitter users.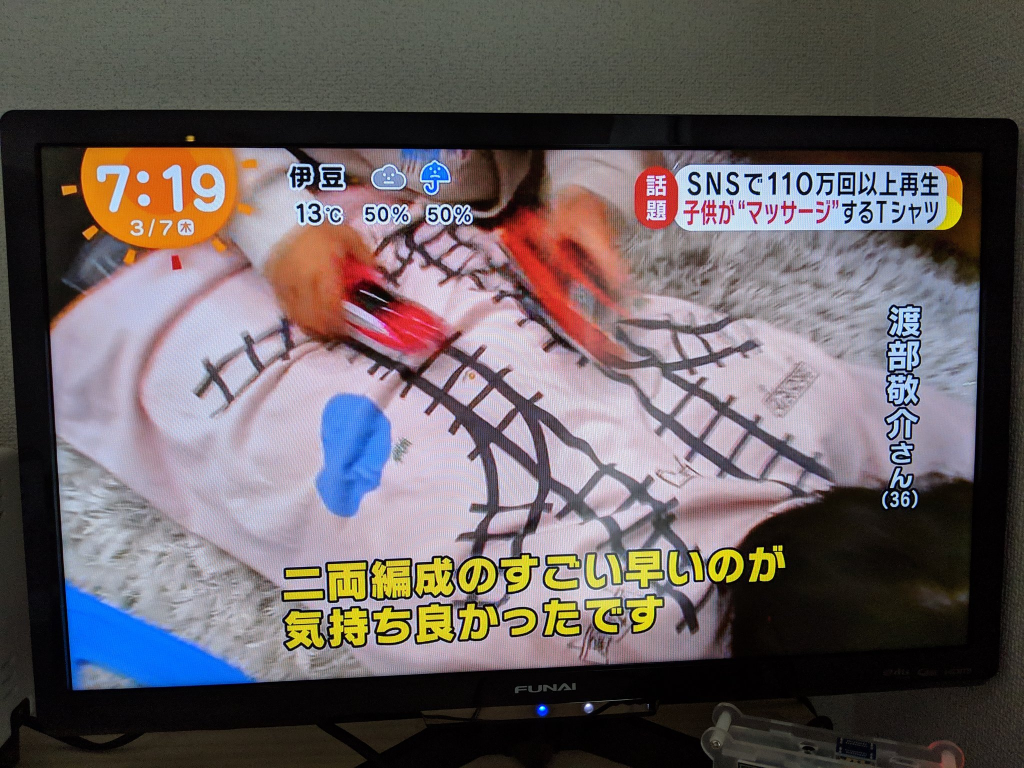 If you are wishing you had a similar T-shirt, well you're in luck, because this T-shirt is for sale online for 2400 yen ($22). They have sizes ranging from S to XL.