It is strongly believed that the kind of clothes one wears mark their first impression. They are one such factor which enhances your personality, but these days the trend has changed a bit. Now day's clothes are used to speak out your mind. People these days go for creative shirts, which suit and define their personality. Twinning is into trend these days and people set goals by wearing creative T-shirt pairs together.
Must Read- The Photographs of Terengganu Boy Playing With Cattle Have Gone Viral After Winning at an International Forum!
No age group is free from the trend of twining, hence mothers, besties, sister, brothers or sisters go for wearing similar creative shirt pairs. The T-shirt helps them flaunt their bond and mind. So here we are up with photographs of people with the best T-shirt pairs. Hope you find some creative ideas for you and your partner.
I want my Dad to meet him!
2. Juice and Water! Dad and Son! Who says father and son don't tune well?
3. Looks like an elder brother, but the little shit is cuter!
4. The girlfriend is definitely pretty sorted, and the man is lucky enough!
5. Multiply roles in one frame!
6. Just wondered What if Jan goes missing?
Writing down the address would have been a better decision!
7. I don't even have these many people in my life!
8. And Forever! Hearts and kisses…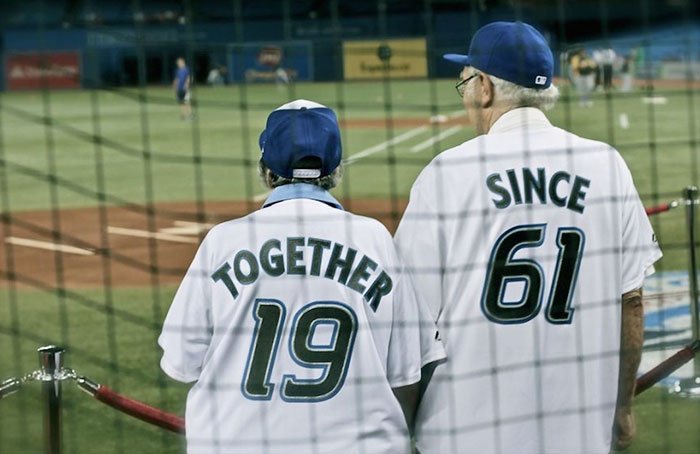 9. The simple rule of a successful marriage!
10. Story OF Everybody's Life Ctrl + C and Ctrl + V
11. Remix has always been better! But the combination is great!
12. Incomplete without each other, and magical with each other!
13. Smalls smile is killing it! Daddy and baby be the cutest!
14. What If somebody doesn't like sharing pizza at all, not even a slice of it?
15. Always Remember the fact that you boss has a boss at home to report!