Marathons are fun. You know what's even better? Puppies. What happens when you bring these two fun elements together? You get a marathon competitor who runs 19 miles carrying a puppy. And, I am not kidding. I didn't quote this line out of a fiction. Are you excited to know more about this fairytale? Keep reading then.
Read More: Is That A Dog Or A Statue? Know The Answer To The Viral Question
1. Where it happened
A marathon competitor named Khemjira Klongsanun, 43, runs a marathon carrying a puppy for 19 miles in Ratchaburi, Thailand. She later ends up adopting the little creature. During the marathon, she saw other competitors dodging the puppy. She knelt down beside the trembling dog to comfort it. She realised that the puppy is lost or abondoned and will hardly survive in the wilderness. That's when she decided carrying the puppy throughout the rest of the marathon.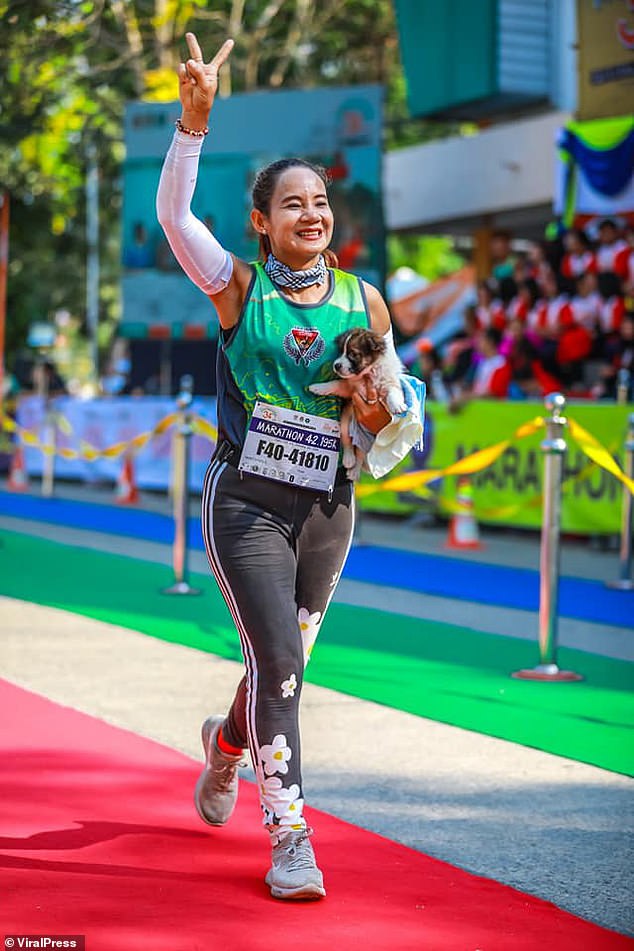 2. The race
This marathon competitor not only runs 19 miles with the puppy but also shows it off to the onlookers. Her competitors were shocked and overwhelmed by this scene.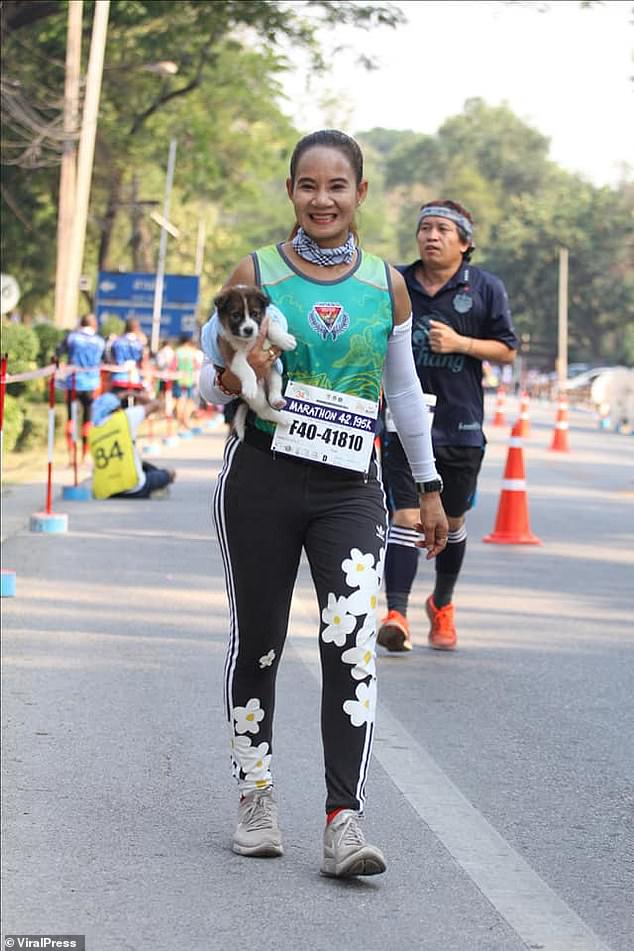 3. Her winning trophy
The puppy not only accompanied the marathon competitor in the race but also accompanied her in crossing the finish line. The pup was later adopted by Khemjira and was named Chombueng, after the marathon.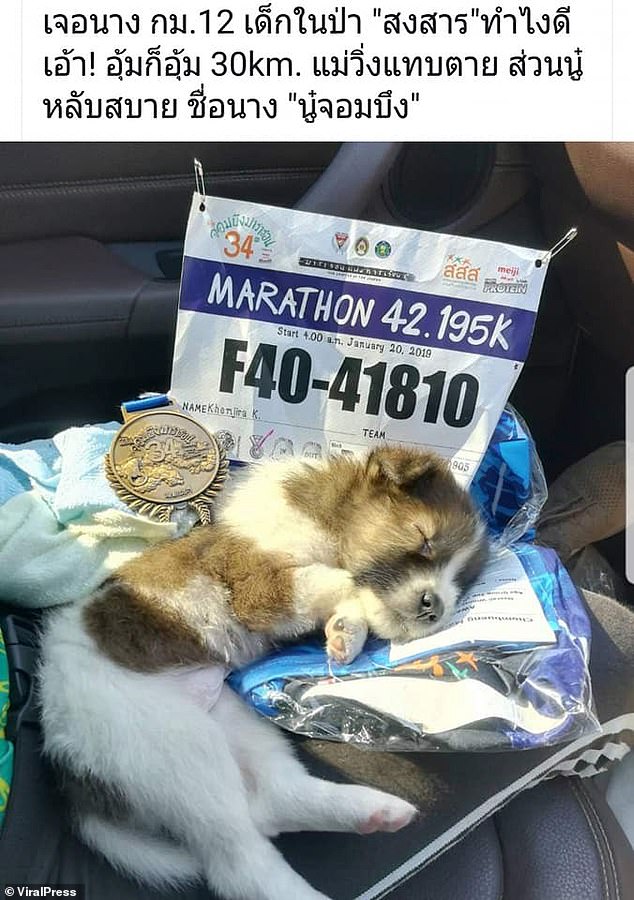 4. To quote Khemjira
Thanks to this marathon competitor for her quick thinking. She noticed that there were no houses, people or other dogs around the marathon place. This made her realise that the puppy was lost or has been abandoned.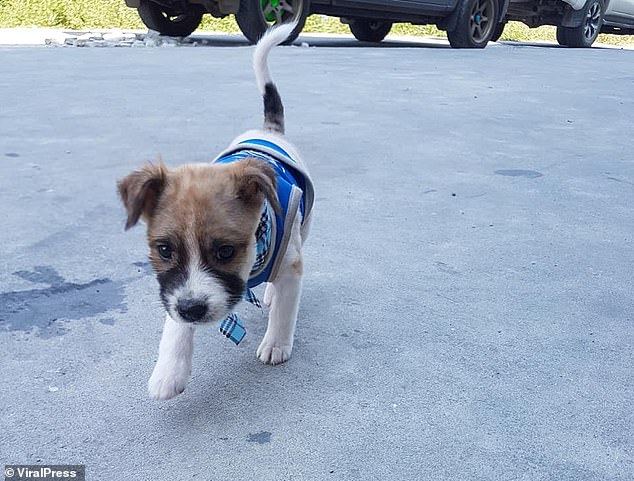 5. The devotion
We should respect Khemjira's devotion. She tried her level best to locate the pup's owner, only in vain. She also looked for the owner after the completion of the race. After she had no luck, locating the puppy's owner, she decided to adopt him. Now Chombueng is growing alongside two of Khemjira's dogs.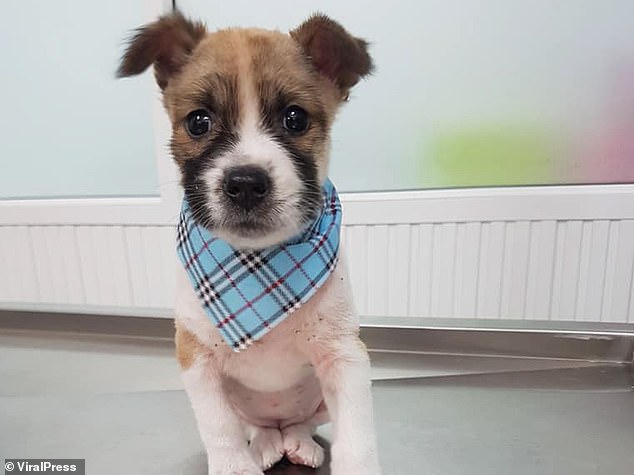 6. Difficulties faced
The marathon competitor later confessed that she went through a lot of difficulties in carrying the puppy for 19 miles. It was two times more difficult than a solo run. Carrying a pup and to run a footrace, doesn't go hand in hand.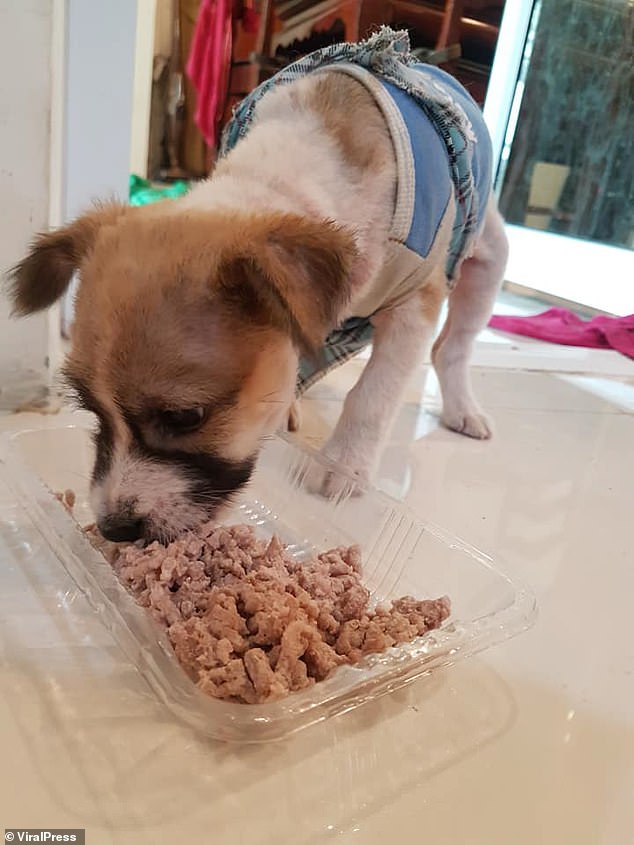 7. Taken care of
Khemjira not only adopted the dog but also took him for regular check-ups and vaccines. She said that Chombueng will take sometime to adapt to this new environment but she believes that the pup will soon get along.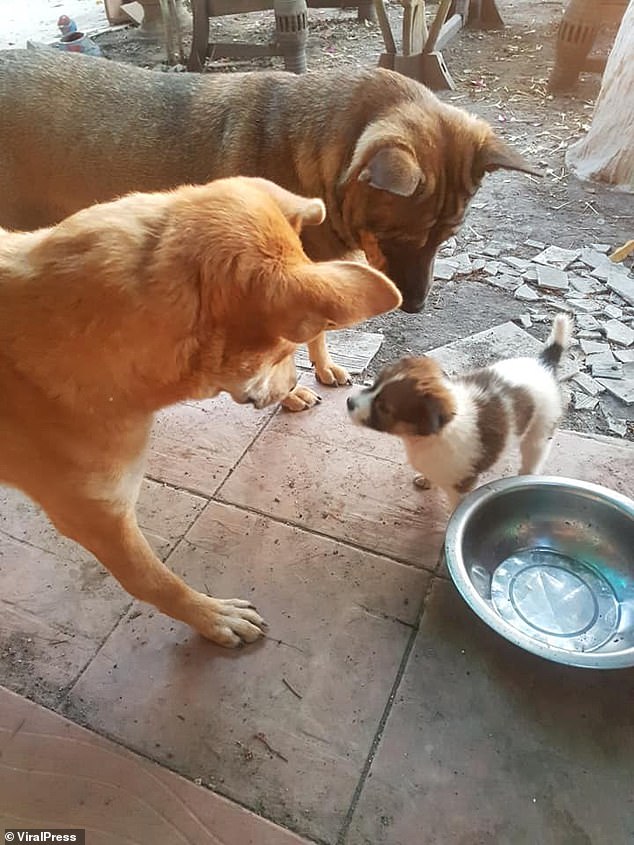 This woman runs 19 miles while carrying a pup. Here's hoping there are more people like her in this world.
IMAGE COURTESY: Viral Press