Ross Taylor who is professionally a freelancer photograph when saw his friend trying to fight hard accepting the death of his pet decided that he should capture more of these moments. He thought of capturing more of such emotional moments which remains alive as a memory for the rest of the life.
Read More:-8-Year-Old Kid Spent 2 Years Growing His Hair To Make Wigs For Kids With Cancer
Ross decided to capture the very "last moments" of their pets as shown by pet owners. These emotions are so pure and raw. Death is painful and nobody wants to accept it. But it's better for these dogs owners to let go their pet than to make him bear the pain.
All these pictures show raw emotion and were captured in the year 2017 and 2018 in Tampa area located in Florida. See the bravery and love of these dog owners who took a decision which was painful but best for their pets.
1.As the sun sets it has brought with it huge grief to Rob Peterson and Dr. Dani McVety and their second dog Kai as their one dog named Asia is dead. Asia will be buried in the farm along with sunflowers.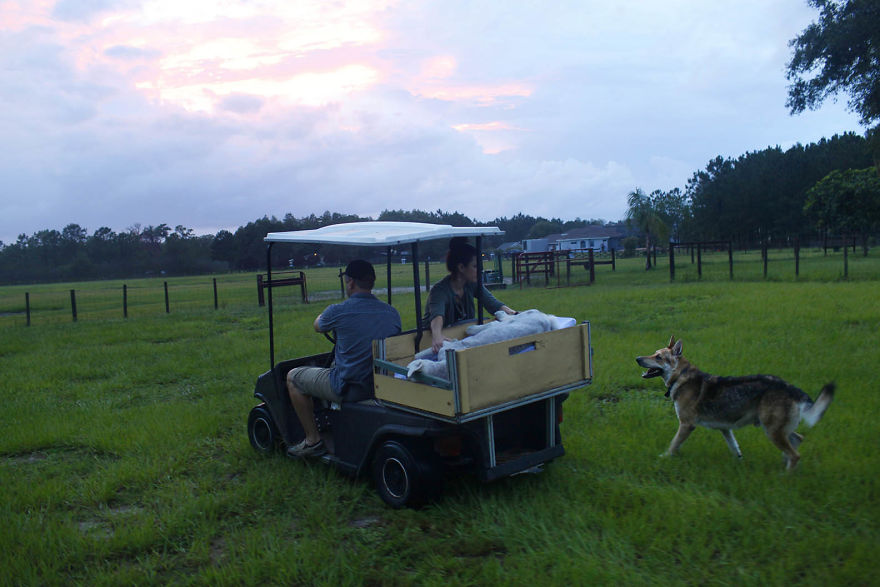 2. Dr. Loren Gassler's dog Alli who is 15 years old and is suffering from some kind of balancing issue and has been diagnosed with cancer. Loren pays a visit to Darcy Jones telling her how she and her dog will spend Alli's final moments together.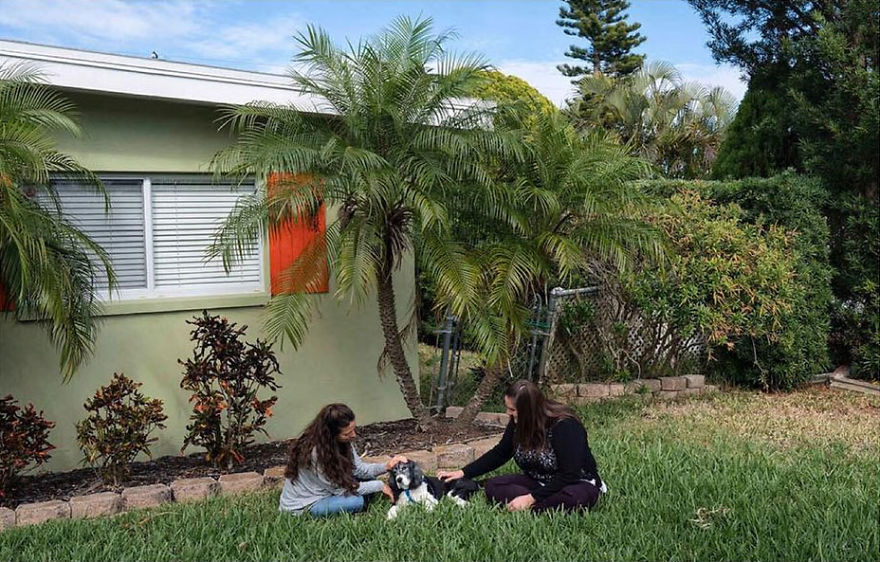 3.Olesya Lykovi is crying in pain over the death of his beloved dog Sam.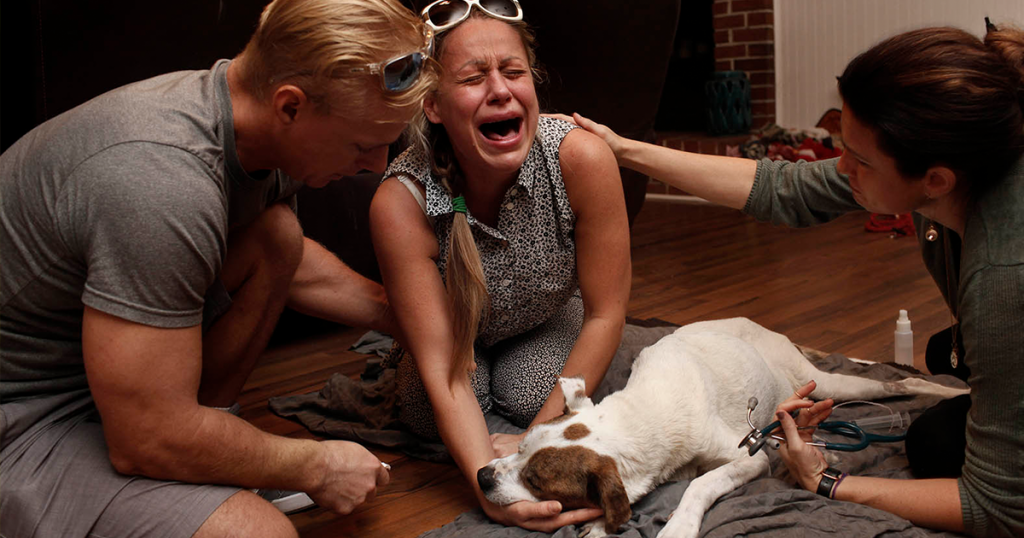 4. Kiara Manrique is all helpless and cannot control her emotion over the loss of her pet.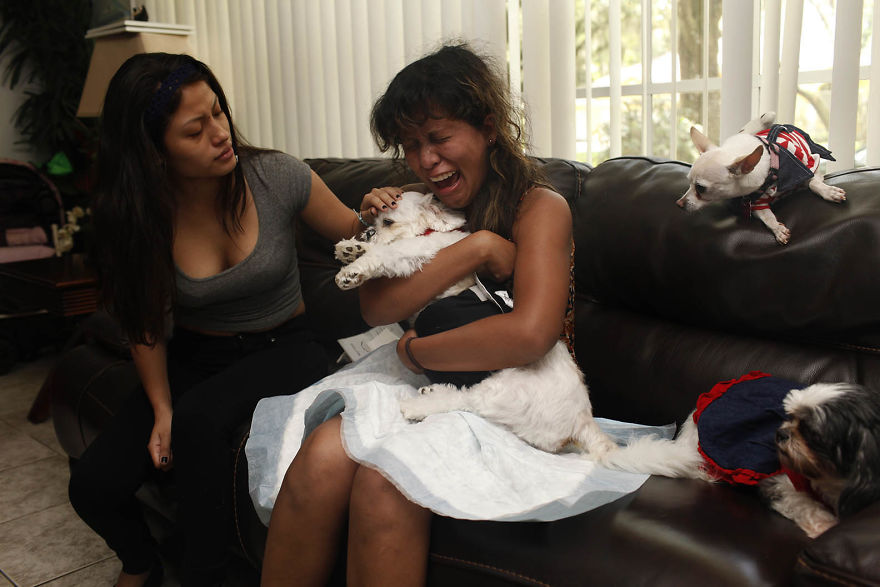 5. In this picture, this dog named Heidi is looking at her owner Bob Lutz moment before Hiedi was euthanized due to her continuous declining health.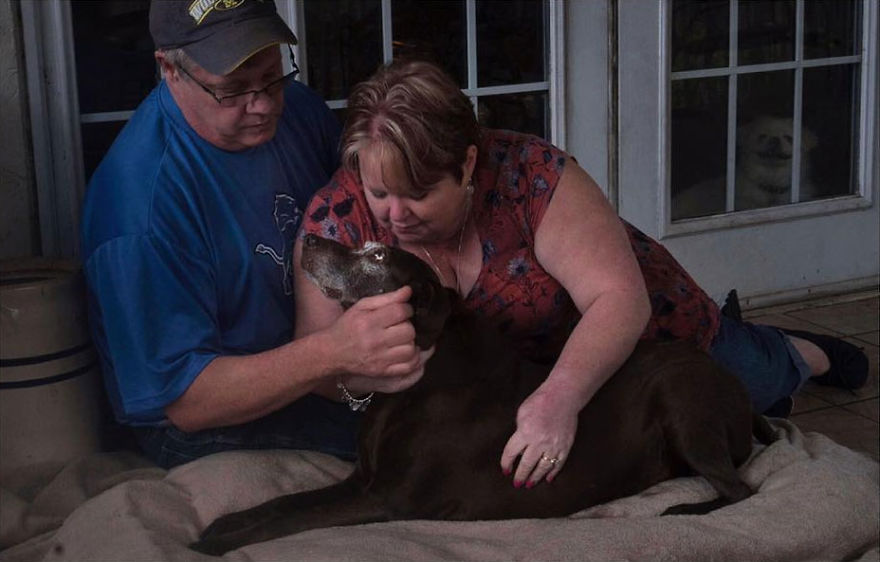 6. Vanessa Gangadyal, her husband Michael and her 8 years old son are all heartbroken at the death of their pet Ally who has been provided euthanasia service by Lap of Love for the peaceful passing of the dogs.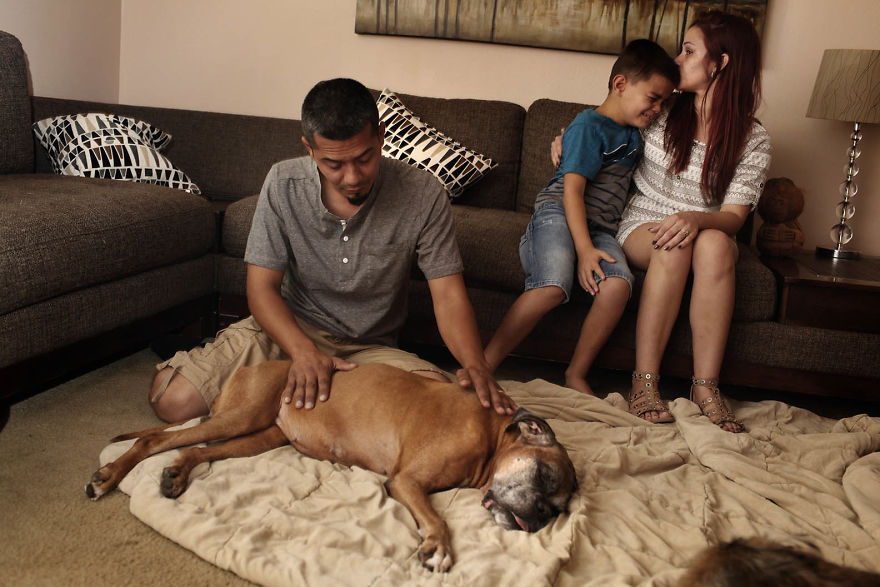 7. Marquita Leibe and her husband Donald are overwhelmed with emotions when Daisy their dog is put to sleep peacefully.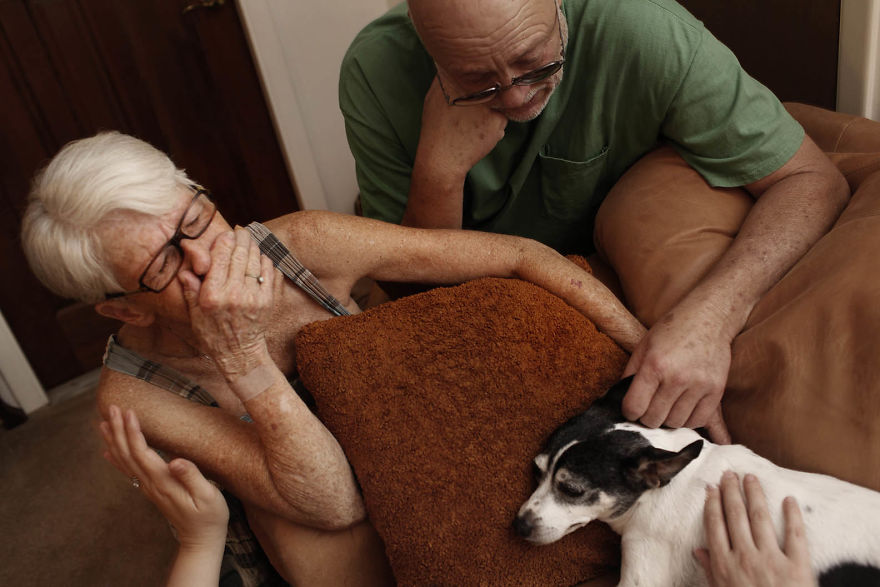 8. This moving picture shows Leigh Zahn is crying in pain after her dog Spencer passed away.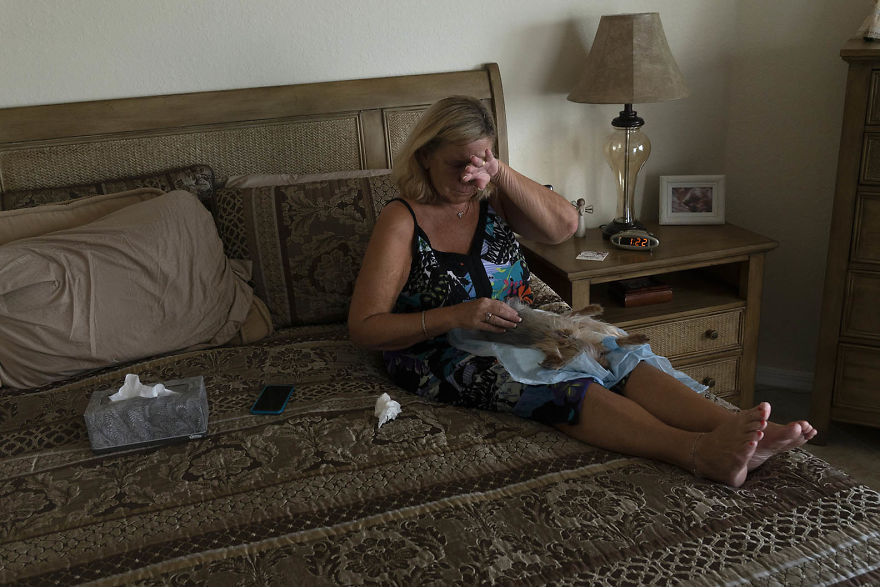 9. Rebecca Cassity says that her dog Coco has always been there for her when her husband Drew who was in army was away.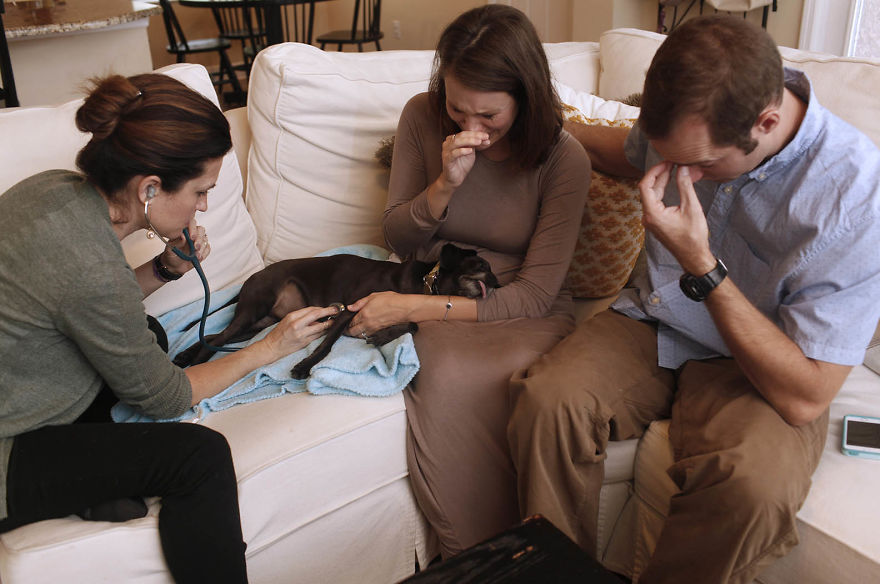 10. Wendy Lehr and her family members are all grieving over the death of their dog Mimosa. She could stop thanking Lap of Love and Caring Pathways for proving peaceful death to her dog.