Yet again it is proven that when it comes to dedication and hard work, Indians are not less than anyone. The story that we are going to introduce today belongs to a common man and a housewife who together has set an amazing example in front of everybody. The Marwari Indian couple Aditya Sharma and Gayatri Sharma who hail from a common middle-class house impressed the whole country by there extreme weight-loss transformation.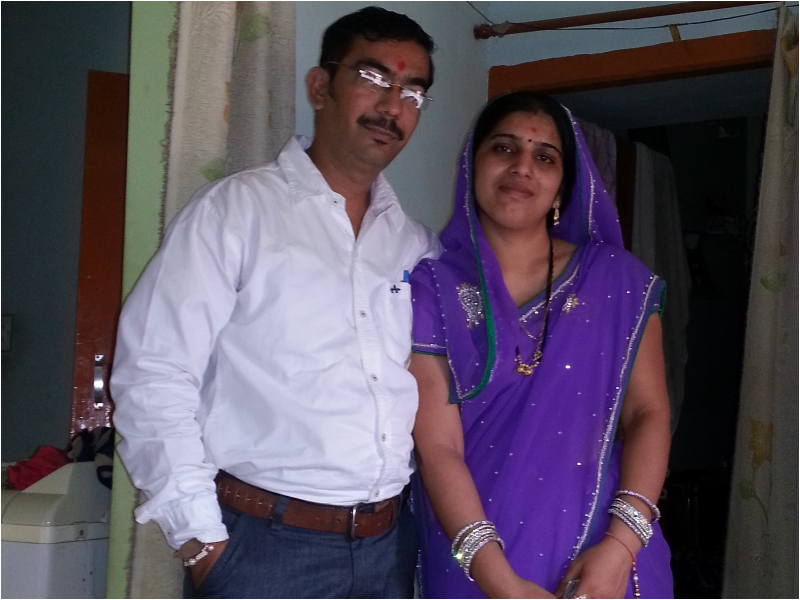 Aditya Sharma, a 40-year-old common man weighed 70 kgs. The weight that seems completely normal to everybody but he was not okay with it. He knew that he has an unfit body and was ready to take an initiative to be healthier. His dedication beat all the taunts of his relative when he actually started working for his fitness. But Aditya was concerned about his health and ignored what people said.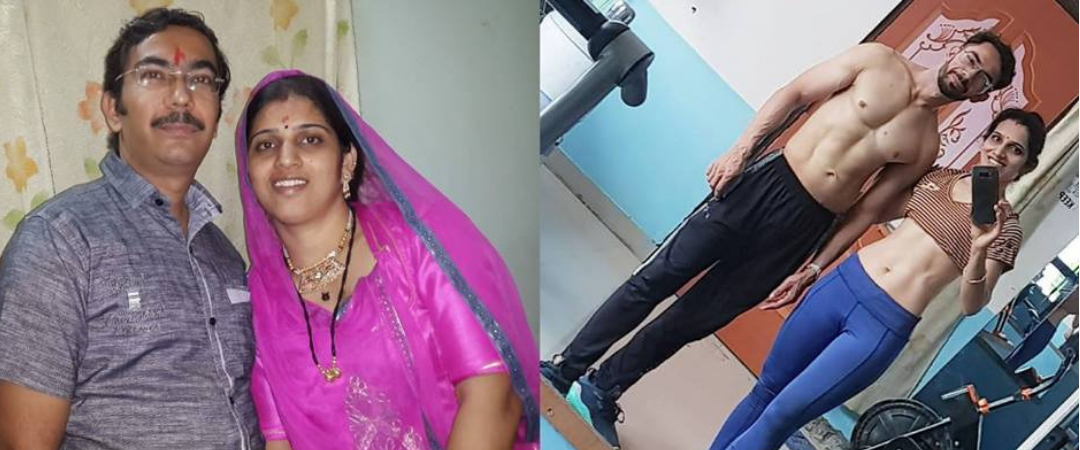 He explained his situation saying, "Initially, it was very hard to convince my family members as every mother wants to feed her son good food and can not see him starving or refraining from having delicacies that she cooked for him".
The other reason behind adopting a healthy diet for Sharma was the fear of hereditary diabetes and blood pressure that ran into the family. So for him, the reason was not just to lose the weight but was also to be a healthy and fit person.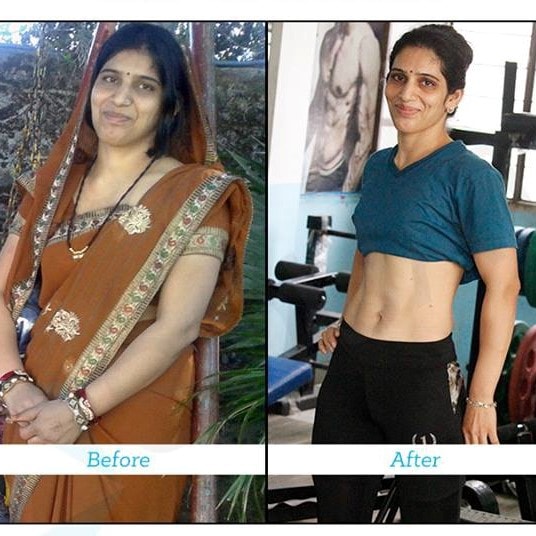 On the other hand, his wife Gayatri Sharma was the one supporting him from the very start. A regular housewife and a mother of two got rid of all her sweet cravings. While managing the household work she supported her husband. She didn't just motivate him but also became the part of it. She started working out and adopted a healthy diet too. The Indian couple got criticization from a lot of people but nothing could stop them from achieving their goal. In the end, they left everybody impressed by their weight-loss transformation.
Read More: 18 Celebrities Whose Bodyguards Are More Handsome Than Them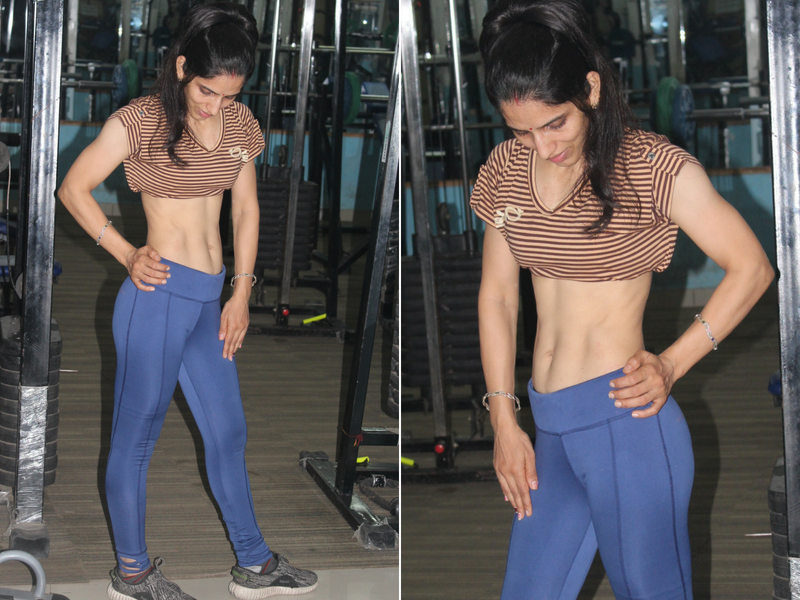 By following the immense workout routines and proper diet he shredded 20 kgs in some time that included almost 8% of his body fat. And once he came into good shape he started working on building muscles and abs. After this, he really got appreciated by people. Some started following him and reached him for his advice. Meanwhile, Gayatri lost 11 Kgs in just 3 months and achieved a slim figure. In addition to this, Gayatri also completed a course of Nutrition Expert from a reputed institute. Now, this Indian couple is nutrition consultant and also online fitness advisors.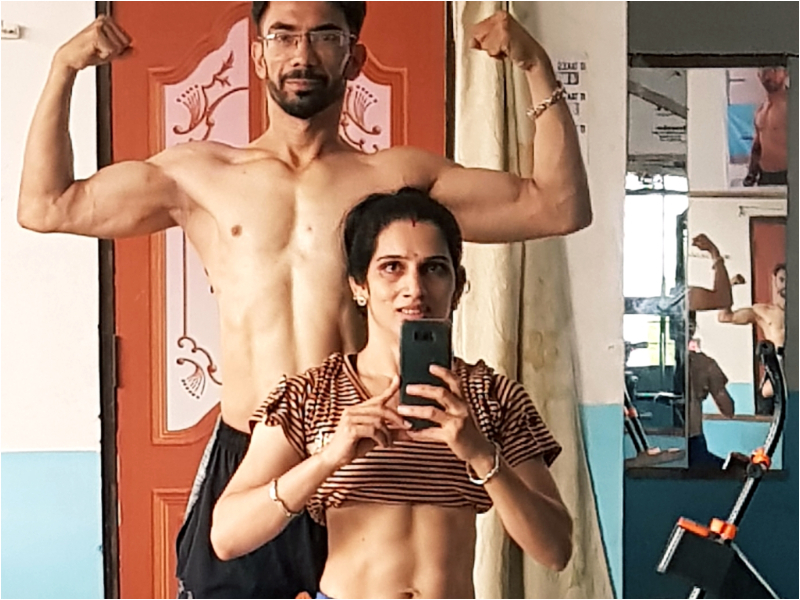 Their diet consisted of soya chunks and paneer for breakfast and lunch and rice at dinner. They also considered taking multivitamins in their diet. On some days they ditched the healthy diet and ate absolutely whatever they like without any restrictions. They used to work out 6 days a week and concentrated on two body parts each day and did the abs on every other day.
Now after leaving everybody impressed by their weight-loss transformation the couple is planning to endure more in the fitness sector. Also soon they will be starting their own supplements chain.