How many times did it happen to you that you tried to hide something from your parents assuming they will never find out about it and then getting all freaked out when they do? Like a lot, right? Especially in childhood. But as we grow up the secrets that we hide from our parents becomes bigger and more serious that could get us in trouble. This is actually what happened to the 20-year-old girl, Sydney Allens. Her mom found out about her secret piercing at nipples through an x-ray.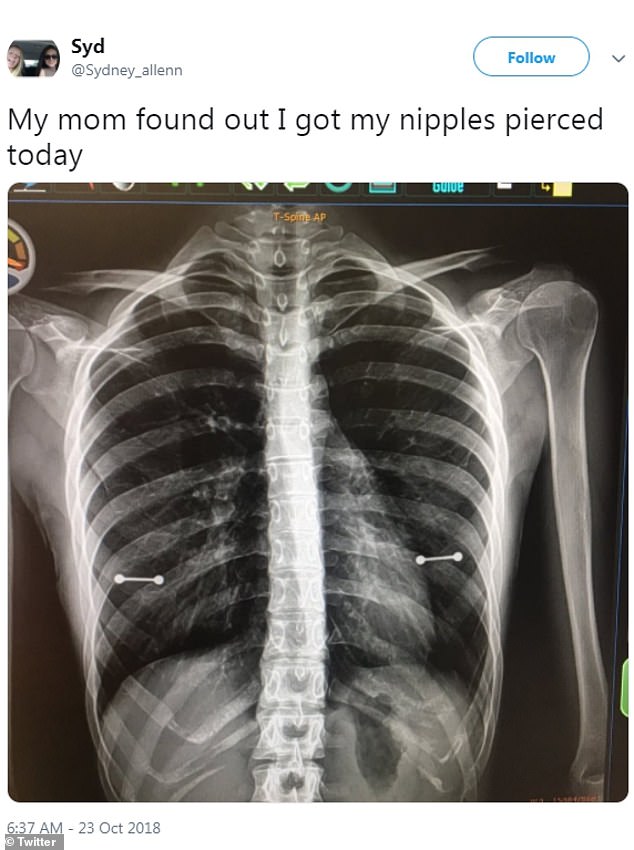 The Florida based mother is very conservative in nature and got completely stunned after knowing the truth about her young daughter. She accidentally got to know about her secret piercing by a medical practitioner who performed her x-ray. Sydney, the daughter is suffering from the condition in which fluids build up in a portion of her spinal cord. This condition is referred to as Syringomyelia.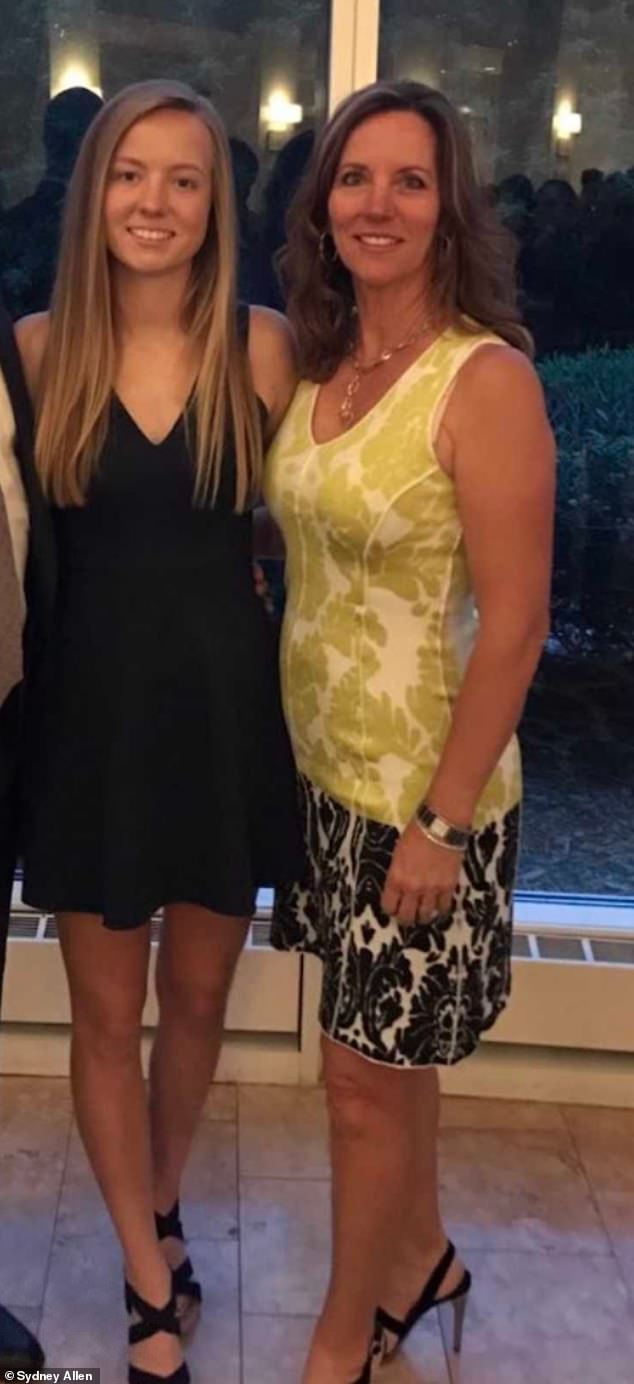 Allen got her secret piercing as a gift from her sister for her 20th Birthday. Usually, the doctors' advice to remove all the metal before going for the x-ray but Allen's was freshly pierced so it was really difficult for her.
Read More: Dog Conned Customers At McDonald's To Get Burgers By Pretending To Be A Stray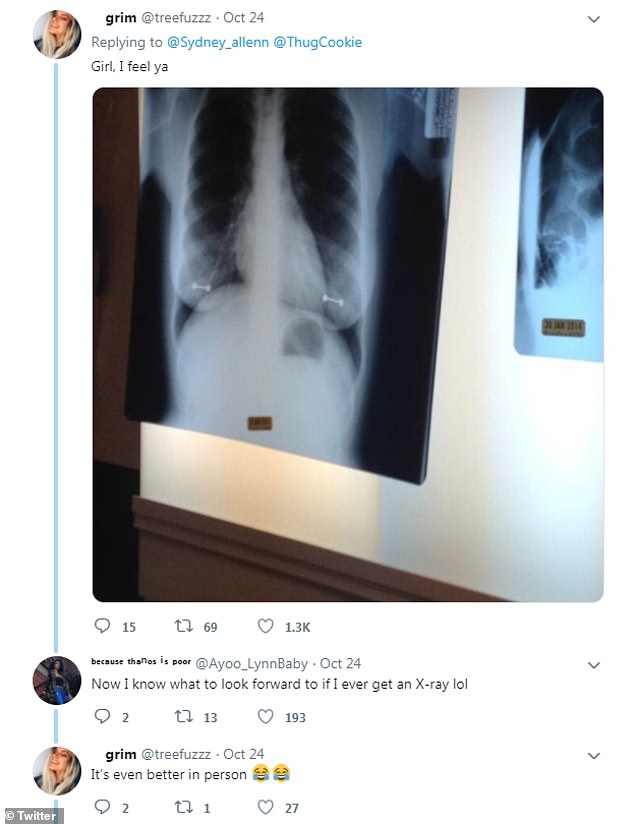 After that Allen shared the whole hilarious incident on social media saying, "My mom saw my piercings as soon as the X-ray popped up and the doctor and I started laughing hysterically,". This is what she tweeted on her twitter account. She then explained that her mom hates all this tattoos and piercings and already knew that she is going to be pissed when she will find out that her daughter has secret piercings.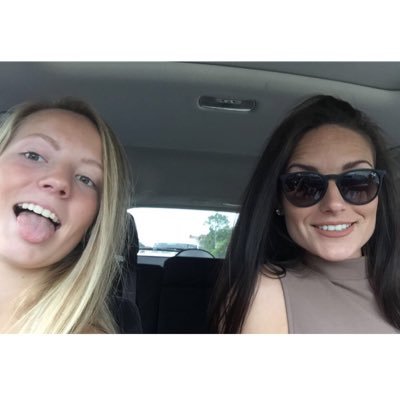 Her tweet got a lot of attention and people around the globe started sharing their relatable stories too about the times when their secret piercing or tattoos got discovered by her parents.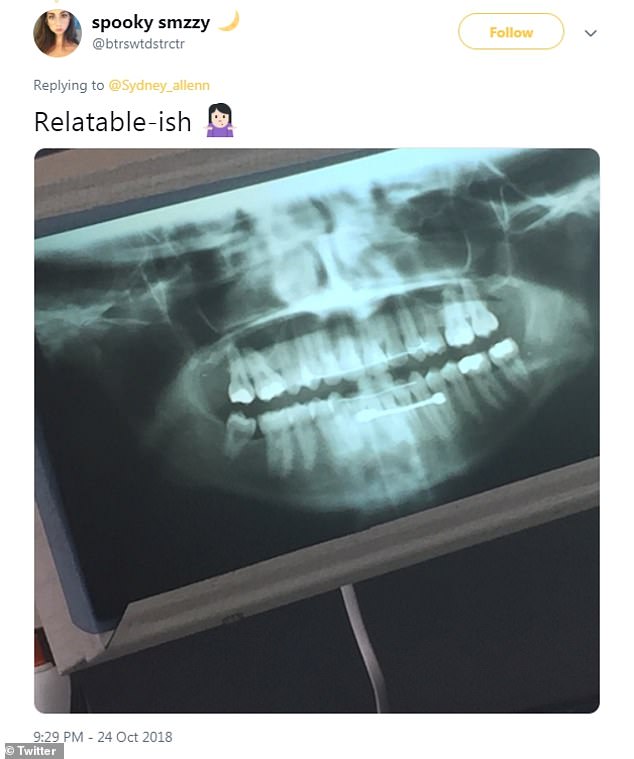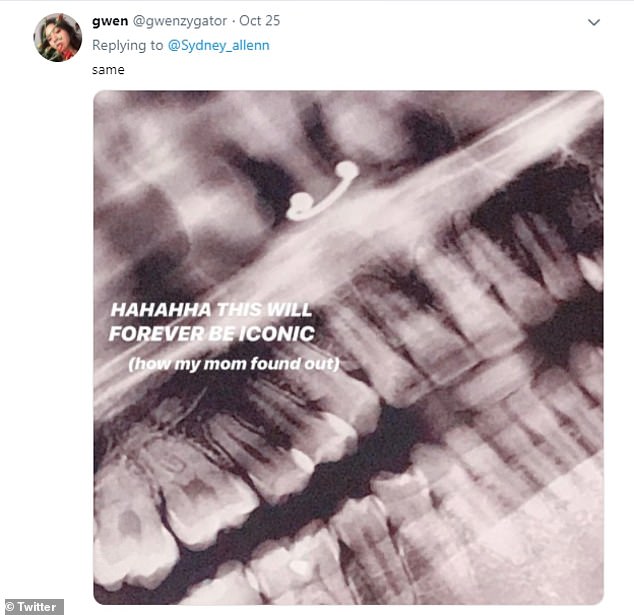 She said her mom did not say anything to her in front of the doctor but stated to talk later about the whole scenario. She was definitely not happy about this but kept her cool in the hospital. Allen thought she would never found out about it as she doesn't have her top off in the house. Meanwhile, her mom turned out to be pretty understanding and didn't react in an aggressive way. Allen says she now laughs about it.