The perfect aperture, ISO and shutter speed can create magic so perfect that it can transcend every boundary. That's the power of photography. Every angle, every click tells a story that has never been told. The photographer named Burrard Lucas shows us the power that he exerts from his position behind the lens. Burrard Lucas' photographs of an elephant with super tusks in Kenya brings us face to face with this power of his. The elephant is known as F_MU1. This project continued for 18 months in Kenya and was done in partnership with Tsavo Trust. The project started in August 2017 and here's how it unfolds.
Image Courtesy: Burrard-Lucas Wildlife Photography

Read More: Photographer Gets praised For Getting Extortionate Wedding Photographs Of A Simple Wedding
The photographer was spellbound when he first saw the elephant and her tusks in Kenya. The elephant looked old but still strode with grace. He couldn't believe his eyes that such super tusks are even possible. He wrote in his blog that she was like the elephant queen if one exists.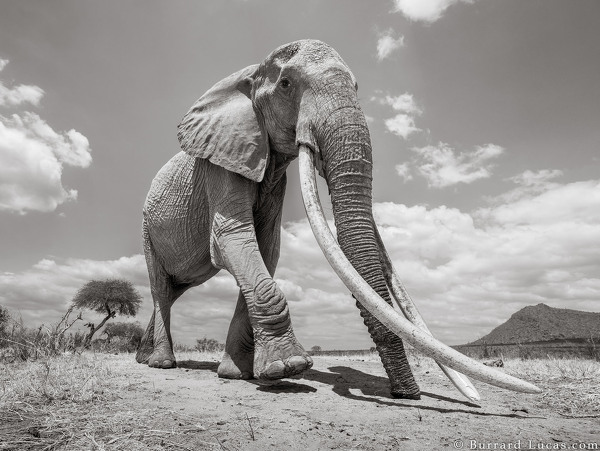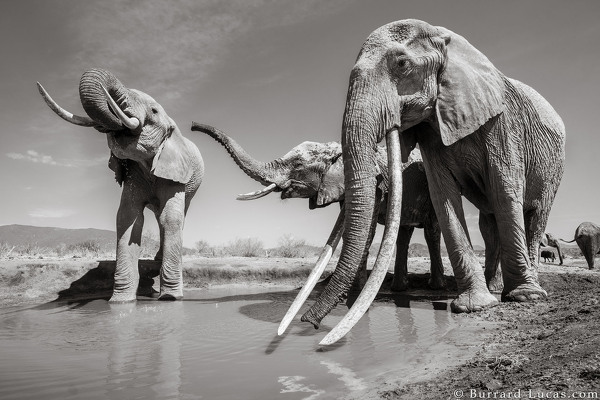 She belongs to one of the 30 species left in Africa who are known for their long tusks. This breed is known as super tusker because of this very fact. The images have been captured in a camera called BettleCam. This is a remote controlled device with a camera on top. The photographer enjoyed every moment of this shoot in Kenya. There were moments when the super tusker came really close to the photographer.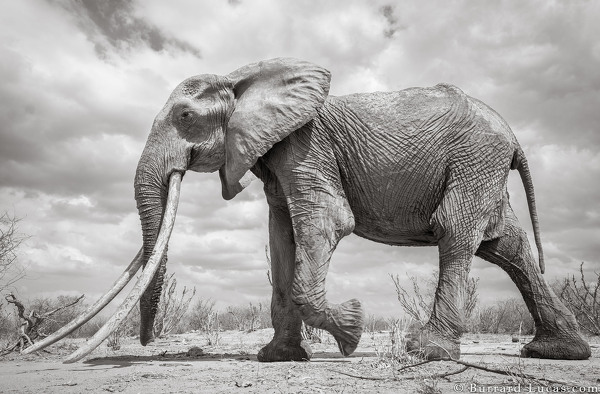 Burrard Lucas said that this was a rare opportunity for him. Photographing the elephant queen was a very special moment. To quote the photographer, "as a wildlife photographer, a subject like F_MU1 is incredibly rare. A creature that is unique- possibly the most remarkable of her kind and yet an animal that few have photographed before. The time I spent with her was a real privilege."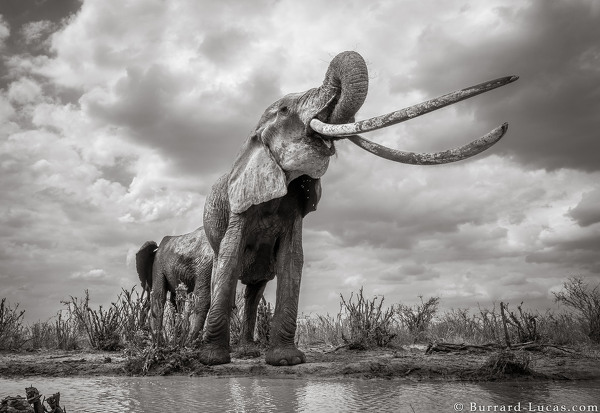 The last photos of this super tusk elephant queen in Kenya were taken along with a herd. The herd was at a waterhole with a herd of buffalos. Both the herds were trying to gain control over it. According to a report by the BBC, these elephants attract a lot of unwanted attention because of such big tusks. They are always on the radar of ivory poachers because of such tusks.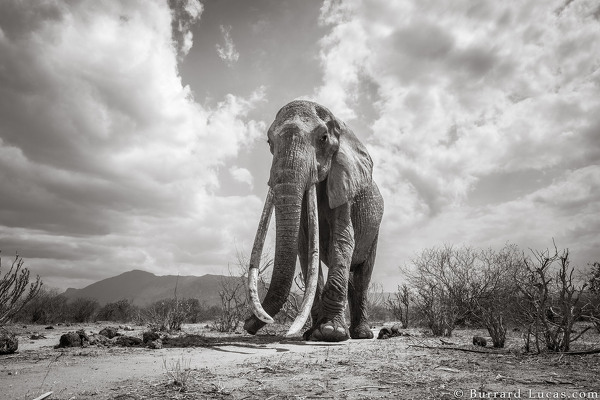 The entire image collection of this Kenya project can be found in Lucas' new book titled Land of Giants.