Some teachers give us subject lessons while some of them give us lessons of a lifetime through their sacrifices. It is very heartwarming to see some teachers going out of their way just to provide their students with the education that they deserve. Today we have brought you a story of a similar teacher who climbs a neem tree daily in order to teach his kids through video conferencing in this pandemic. The reason behind this is the poor internet connectivity that he faces in his village Ahanda.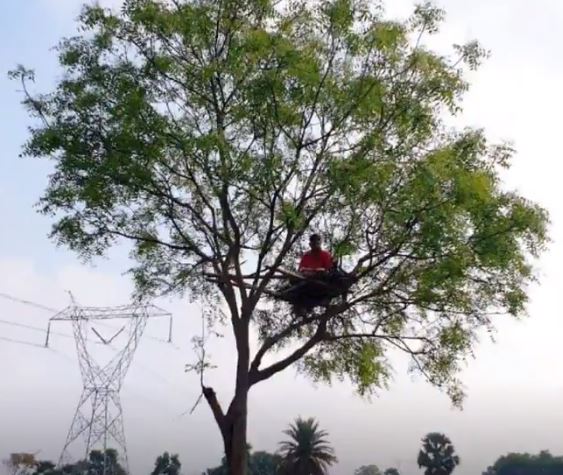 Subrata Pati is a history teacher who teaches in a school in Kolkata but due to the lockdown in India, he has moved back to his village Ahanda which is 200 kilometers away from Kolkata. In his village, he faces poor internet connectivity and was having trouble in taking online classes. But now he has found a way to teach his students and the solution is to climb a tree.
"I have temporarily shifted from my Kolkata residence to Ahanda, which is a part of the state's Jangalmalal area, to be with my family in the midst of the COVID-19 crisis. That done, I couldn't have shrugged off my responsibility as a teacher. The Internet network here is mostly patchy, so I had to look for a solution," he was quoted.
We believe learning should never stop, even in times like this. For those who don't take a back seat to pursue their dreams, #RiceEducation and #AdamasUniversity are committed to delivering quality digital assistance and professional education, no matter where you are. pic.twitter.com/y14EFZlUz6

— Adamas University (@AdamasUniversi1) April 17, 2020
The neem tree in his village is where he gets internet connectivity. He has also explained the struggles he faces during conducting the classes on a tree but he is thoroughly dedicated to teaching his students and says that he would not have them be inconvenienced.
"Sometimes the heat and the urge to pee bother me, but I am trying to adjust… sometimes storms and thundershower damage the platform, but I try to fix it the next day. Under no circumstances I would want my students to be inconvenienced," he said.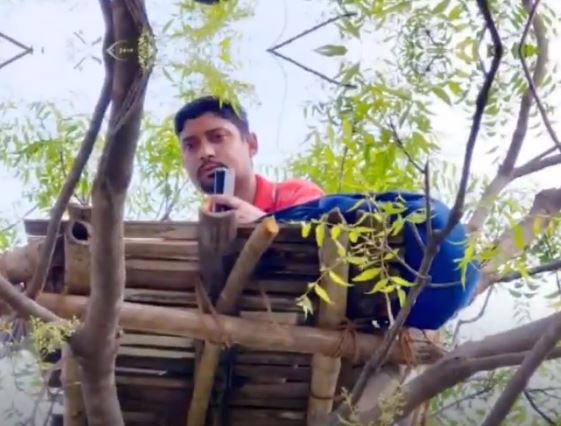 "The students keep boosting my confidence. They have always been very supportive. They assured me that they would put in their best efforts to score well in my paper," he continued.
His students also feel very grateful to him and realize the kind of sacrifice that he is doing to teach them. Well, we must appreciate the efforts of these kinds of teachers who are so dedicated to teaching his students.