History truly is fascinating, and we are presented with various examples in front of us that serve as evidence. Recently, in India, more specifically in Odisha, locals have discovered a 500-year-old temple that resurfaced in a river. The ancient temple is from the 15th or 16th century as stated by the experts. The temple has been submerged for many decades and now it has finally resurfaced. INTACH which is Indian National Trust for Arts and Cultural Heritage have the archeologist team done some research and discovered the temple was submerged in the 19th century which has now been discovered in Mahanadi of India.
More Info: INTACH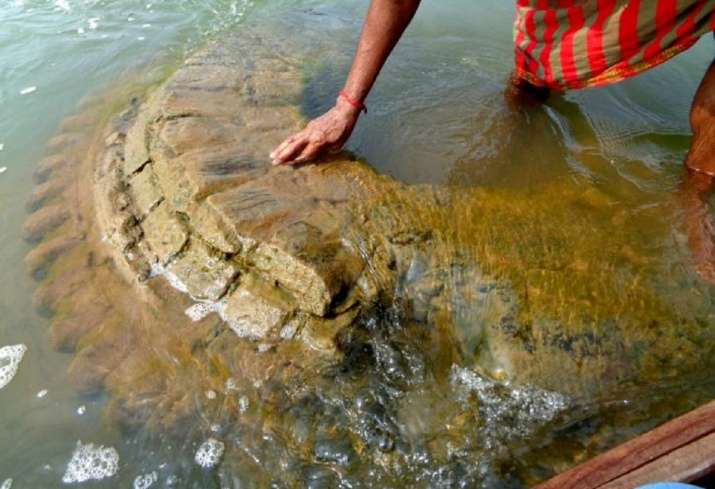 Deepak Kumar Nayak who is the assistant for INTACH's research project was able to successfully locate the temple. The top of the 500-year-old temple can easily be seen in the pictures. The temple is a total of 60 feet and it has been submerged in the river since the 19th century. However, after considering the design, pattern, and materials used in the construction, the archeologists were able to conclude that the ancient temple belongs to the 15th or 16th century.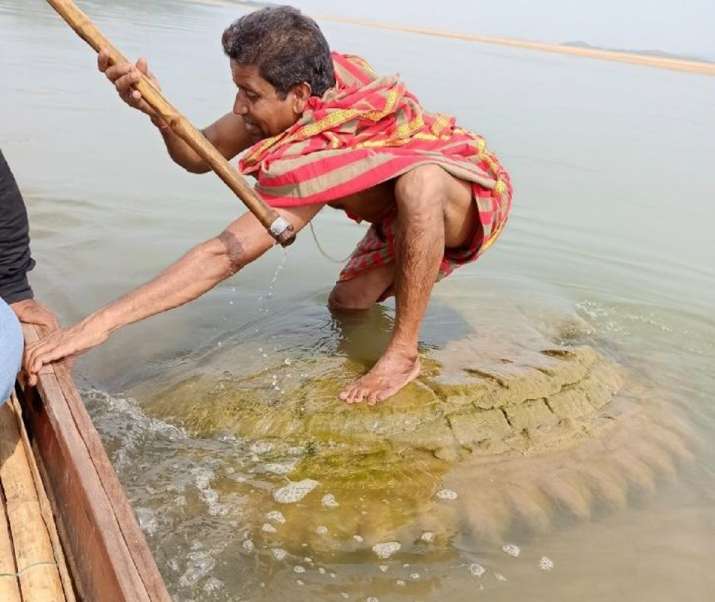 Reports show that the same temple was spotted eleven years ago and after that INTACH launched a project that concerns the documentation of Mahanadi Valley and its heritage. In this project, the team is going to cover 1700 kilometers of distance. A report of nearly 800 monuments that were documented in the survey will be released soon as said by the team. The multi-volume report about the Mahanadi river will show us the rich heritage of India.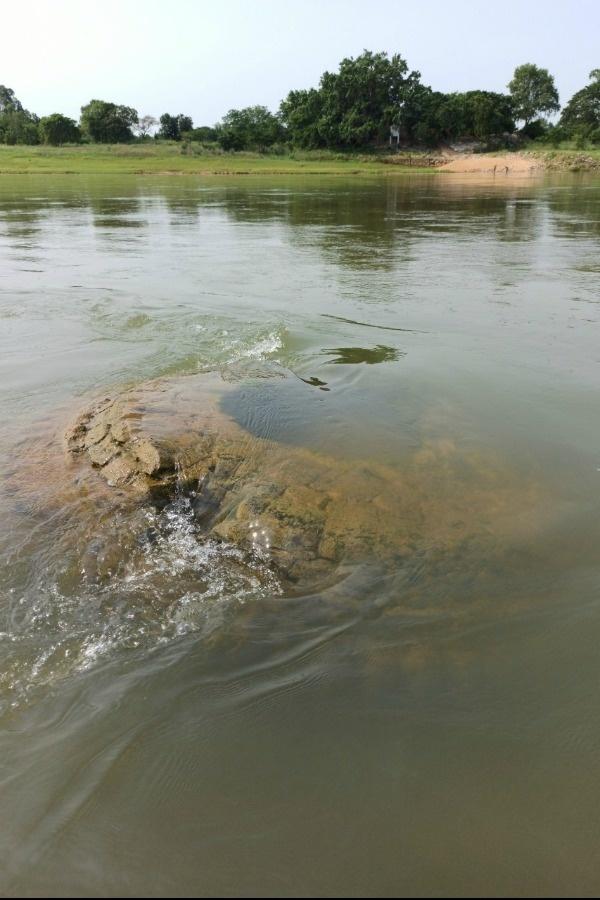 The temple is dedicated to Gopinath Dev. It is really baffling to see a 500-year-old Temple resurfacing a river in India. It was submerged for over a decade and spotting it like this shows us that history holds the capacity to surprise us to an infinite extent.
Read More: Five-Year-Old Beats Coronavirus and Kawasaki Disease With Just 20% Chances of Survival