Our first ever childhood memories are linked to our teachers and mentors from our school age. They are the ones who shape your personality into what you are today. Thus a student-teacher relationship is considered sacred in many cultures in the world.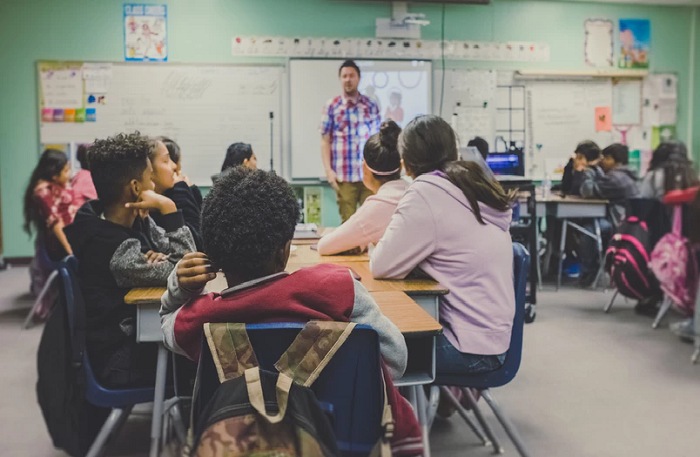 Teachers come across many young souls in their lives, and one might think it's possible that they may not remember all of their students. But some bright students remain in the hearts of teachers. One such incident occurred when Sudha Satyan was traveling from Delhi to Chicago and when she heard a flight captain's name it rang a bell in her mind.
Read More: 13 Hollywood Celebrity Couples Who Didn't Care About Age Gaps Between Them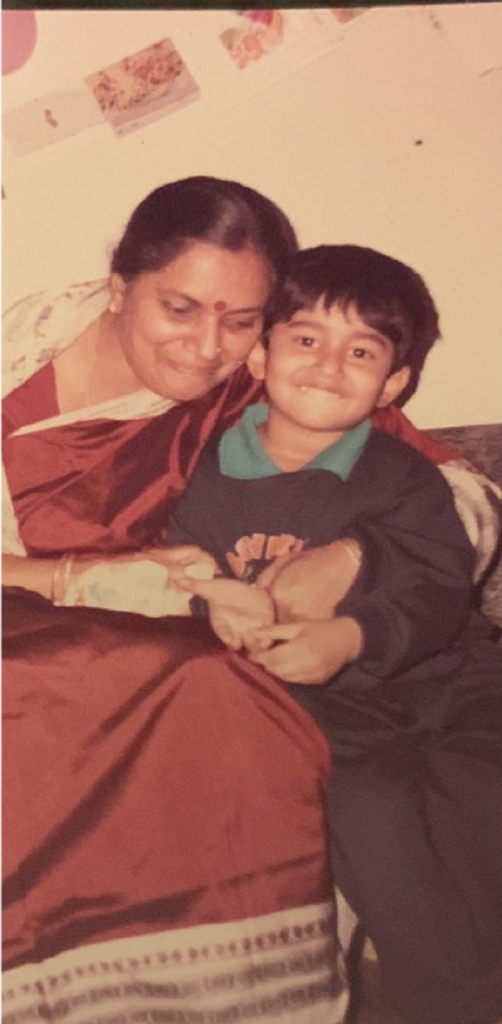 30 years earlier, she remembered a student with the same name, 'Rohan Bhasin' at the age of 3 had introduced himself to her as 'Captain Rohan Bhasin' during his playschool admission. And she wondered if this could be the same student.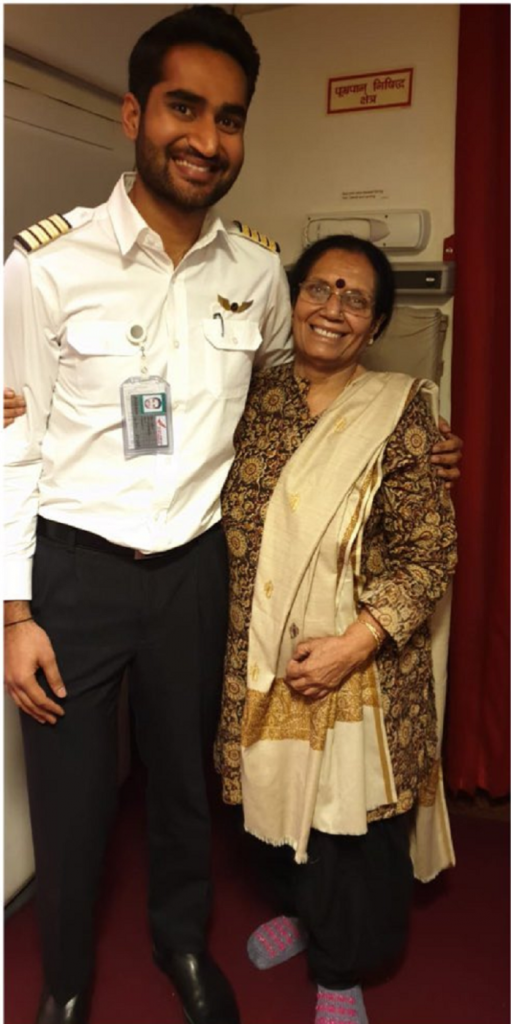 She requested one of the flight attendants to take her to the captain once the flight landed. And to her surprise, it was him!
Rohan and his teacher were so surprised and happy to meet each other this way, and they hugged each other in joy. This beautiful moment was captured by some flight crew members and later posted on Twitter by Rohan's mother Nivedita Bhasin who is also a pilot. Rohan's parents are both pilots and he took inspiration from them and today is a successful captain.
Read More: Teenage Orphan Seek To Smile Even After Working In Adverse Conditions To Earn For Her Grandparents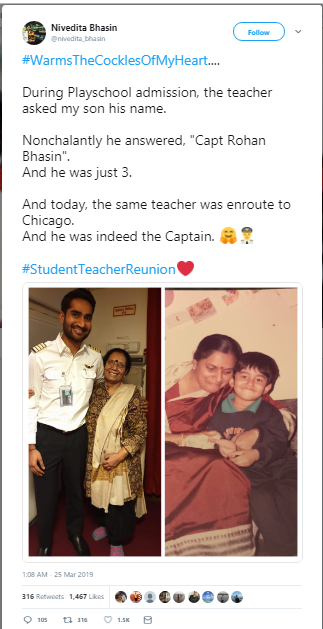 This inspiring story has touched many netizens hearts, and some were even in tears looking at this sweet reunion.
We hope this reminds us of the sweet memories with our school teachers. If an opportunity arises we would urge you'll to convey thanks to them, it will make their day!