Childhood is meant for a lot of fun, playing and studies. At the age of 15 children enjoy their life, think of what would they become in future. But this orphan girl, Zhang Qianqian, from Guizhou Province, China has to work hard in adverse conditions to make living for herself and her grandparents.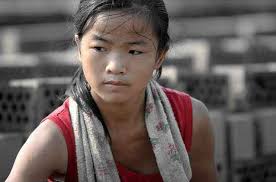 When she was just 10 years old her father died in an accident. Her mother remarried and left her with her grandparents. Her grandparents are sick and so she has to work very hard to earn for three of them. Though they have the benefits of the government policies and get subsidy and pension but that's not enough for the whole family and to pay her grandparents' medications.
Read more:A Newlywed Couple Visited 33 Countries And Take Photographs In Their Same Wedding Dress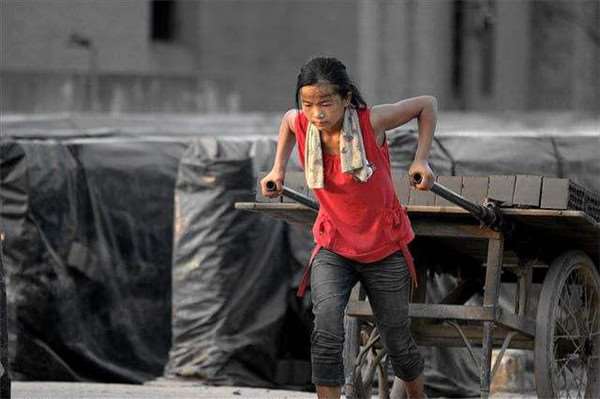 In spite of being just 15 years old, this orphan has to work in a construction site in adverse condition. This is really shocking to hear that she has to work tirelessly every day to meet her family's needs. In spite of living this life, she manages to keep a smile on her face. Whenever someone pity over her life she smiles and says she is alright to work in these conditions as she needed some extra income to look after her family.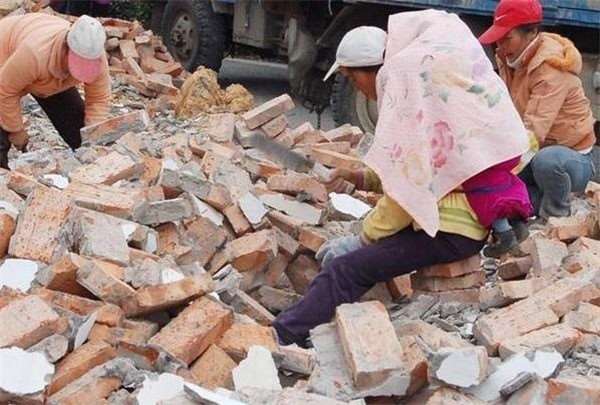 After she was left alone by her parents she went to the nearby construction factory to get work. The manager of the construction site felt bad seeing the little girl's situation. He gave her some work and small tasks like picking up bricks and all. In this small age she manages to work in this harsh condition and be responsible for her family.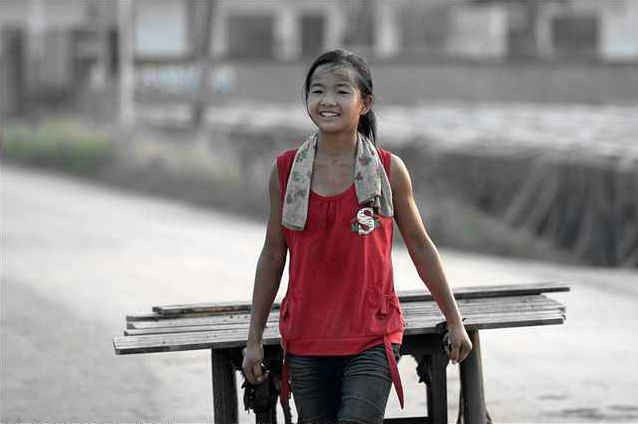 She manages to earn for herself and her family. She takes care of her grandparents feed them and reaches their medication necessities. She has set an example for many and everyone must learn from this little girl. Life comes with its own twists and turns and this girl dealt with them with all maturity.
Read more: The Mother Of Britain's Biggest Family Revealed She Was Just 13 When She Got Pregnant