One of the most joyous and proud moments for a couple is when they transform into parents when a child is born to them. It is so exciting to see the little one, who was nine months in the belly come out to the world alive and kicking. Now, here is a son, Raphael Samuel, 27, who is not at all happy with his parents for giving him birth without his permission and seems to be taking them to court.
More Info: Instagram / Facebook
This son Raphael Samuel, who resides in Mumbai, India. claims to be an anti-natalist, a group who believes that it is honestly incorrect for parents to conceive and give birth to a child without seeking his permission and is even willing to take them to court.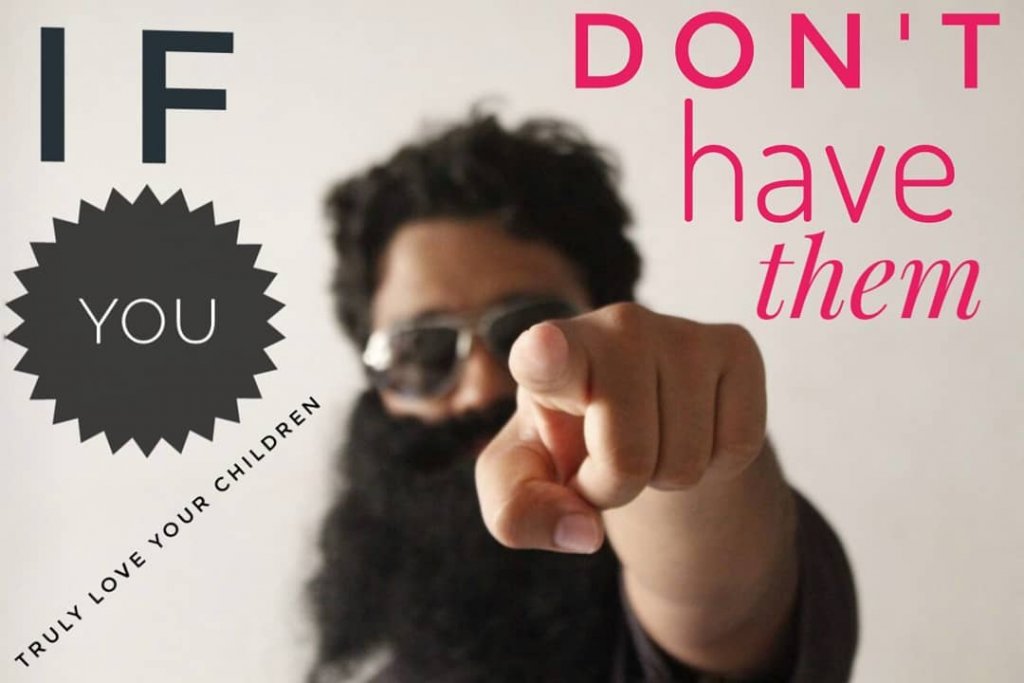 He has gone and posted a video on YouTube regarding this step that he is taking and sharing this picture on Facebook stating, "procreation is the root of all evil. Stop. Having. Babies."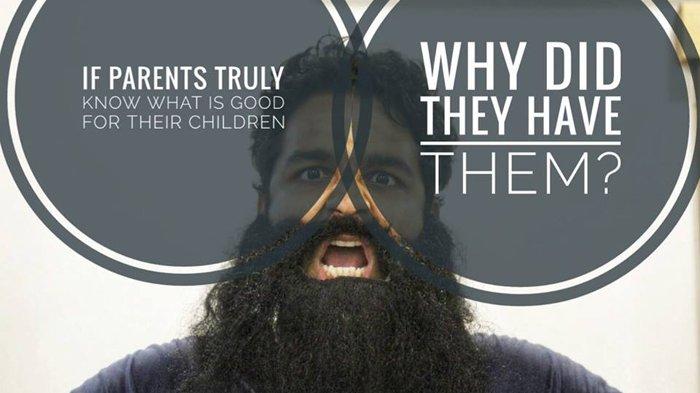 The son of these unfortunate parents is trying to convince the world via his posts and video that these children are born without their permission and they don't owe nothing towards their parents.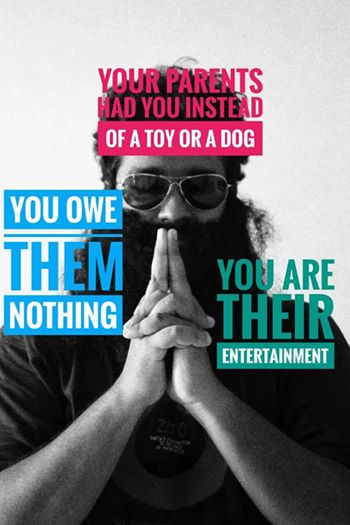 Read More: Parents Made Their 6-Year-Old Twins To Marry Each Other
Giving birth to a baby is the most selfish act on this planet as per this son. The reason he feels that when you ask parents why did they give birth and the response is always "We Wanted."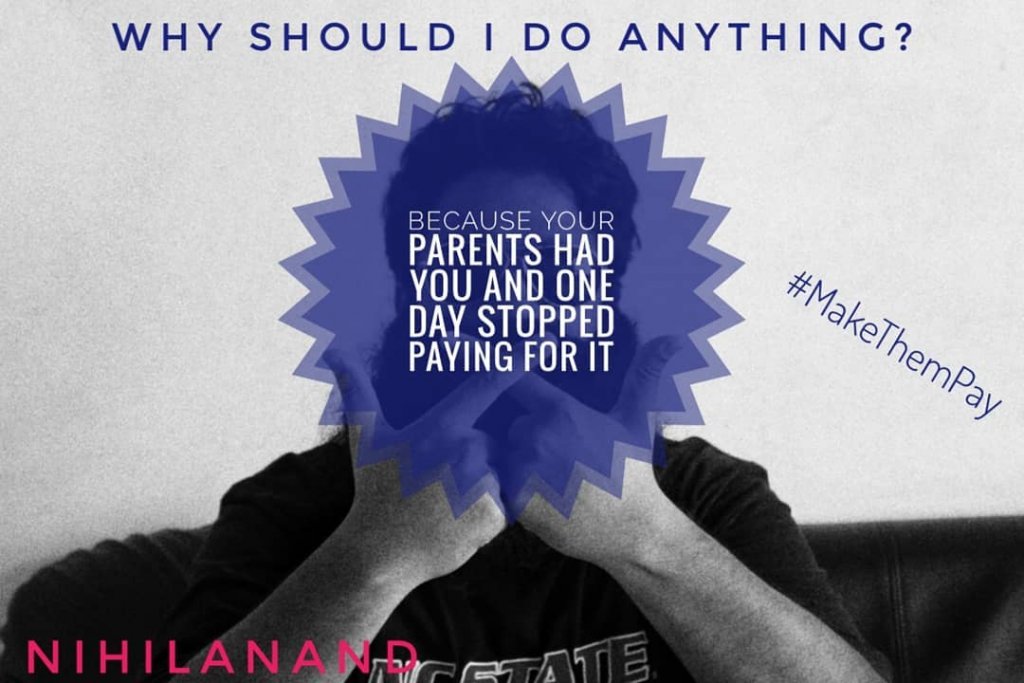 It is totally wrong in bringing a child into a world that is already with so much suffering going on. The agenda of these antinatalist's is basically to persuade people to cease giving birth, as life includes plenty of pain.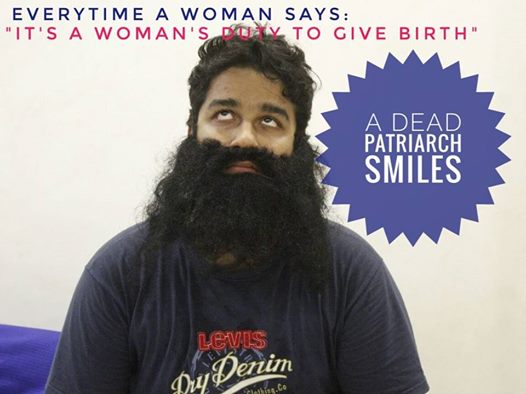 Raphael feels giving birth and having a child measures up to kidnapping and slavery of the child. Though, as a son, he loves his parents and has a great bonding, yet he feels that they did it merely for their happiness and pleasure, which means selfish reasons. And due to all these reasons, he is willing to take them to court.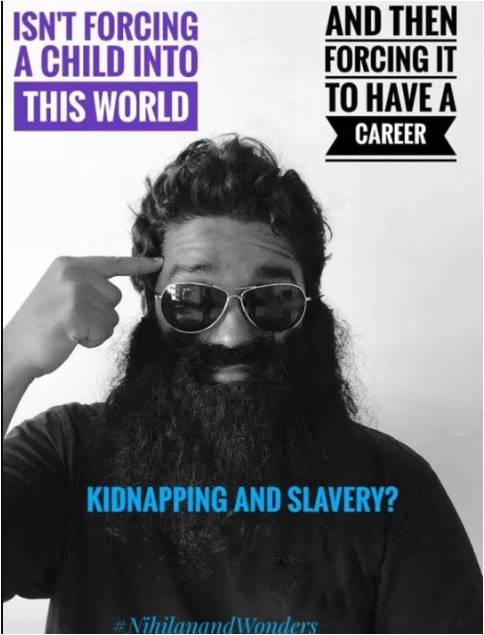 He argues this point, that when he's enjoying his life then there's no need to put someone's life in jeopardy to go to school and build a career, particularly, when they never asked for it.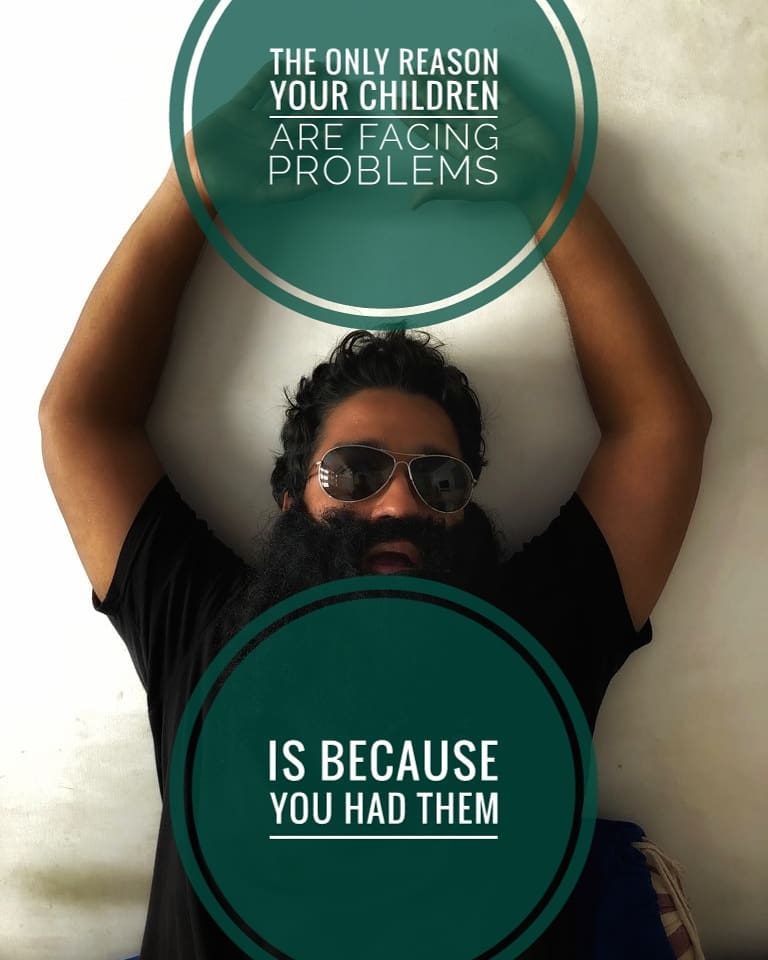 The philosophy of these anti-natalist group is to motivate people all over the world, that just due to the selfish reasons of the parents, giving birth to a child is absolutely unethical.
They want every child, son or daughter to ask their parents this question, as to why their parents gave birth to them without seeking their permission.
In one of his Facebook posts, where he captioned, "Your parents had you instead of a toy or a dog," and in another, "You owe them nothing. You're their entertainment."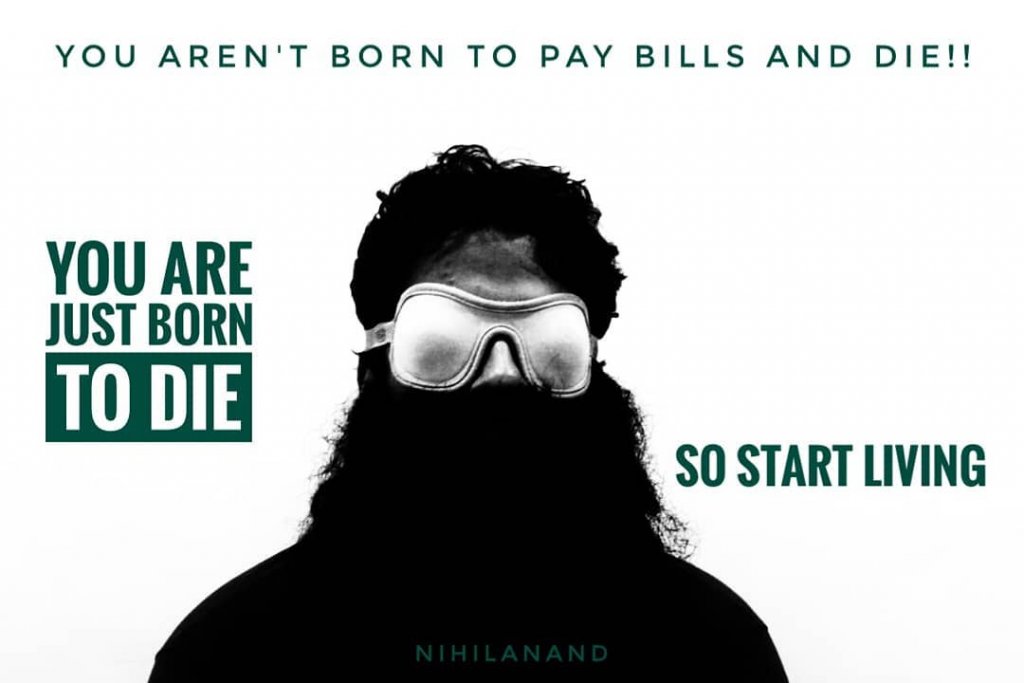 Today, the kids are facing enormous problems is all due to the parents giving birth to them. Now, both his parents are professional lawyers and this is what his mother had to share in one of her posts about his son's decision of taking them to court.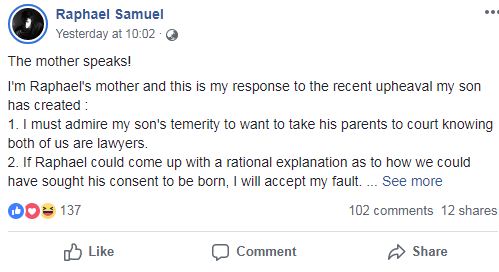 There has been a mixed reaction on social media related to the posts and videos of Samuel's, where one Facebook user mentions, "How were you supposed to get consent? The basis of this lawsuit is ridiculous. It doesn't make sense. He sounds ignorant."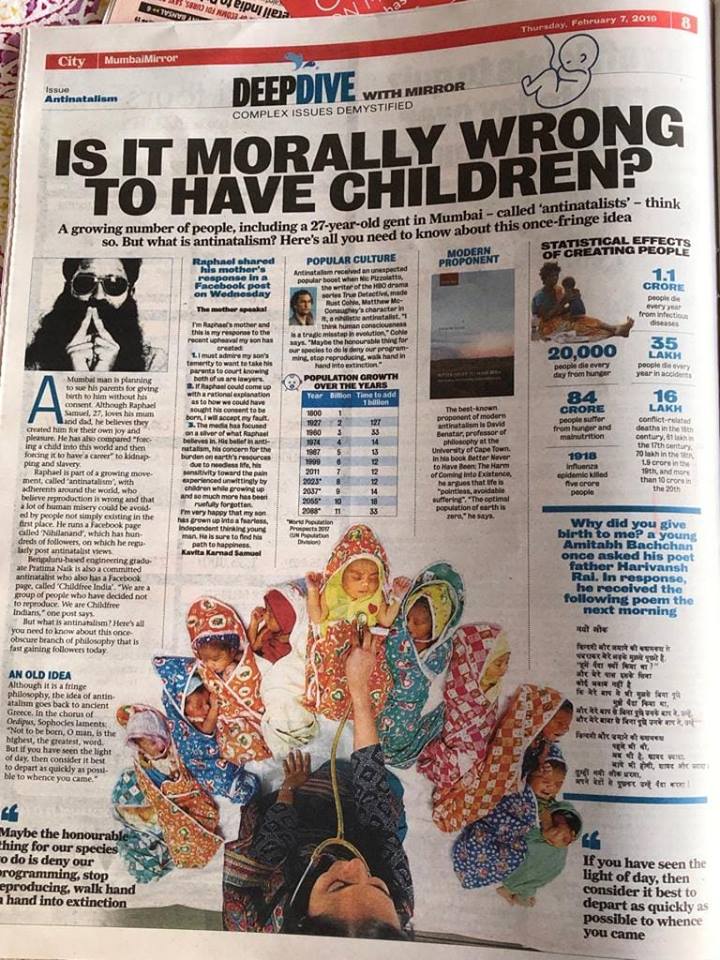 A comment on YouTube showed "I truly support you, people actually need to think about it before having babies, but in reality, they don't much."
A group called "Childfree India" where all its members are committed not to have a baby and one member Pratima Naik, who is an engineering graduate, Bangalore-based, has already made a decision never to have a baby.
The group all considers this fact that giving birth to a child may be very beneficial, but for many, it may be a burden. It doesn't matter to them if the human race ends, as long as no one has to suffer.