Buying a gift for your partner can be a very difficult choice. However, not only choice but money also equally plays a great role in choosing a gift for your partner as not every one of us is rich.
More Info: Facebook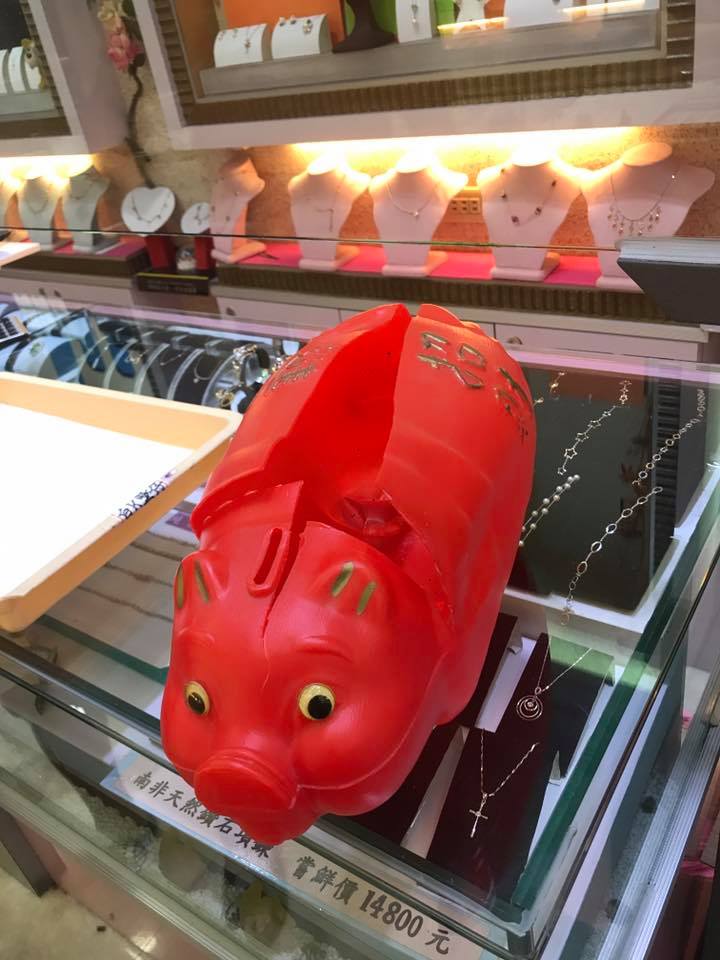 Money can also put a person in great difficulties. Here is the story of Wang, a Taiwanese man who decided to plan a little forward and saved money for two years to gift his wife a surprise birthday present.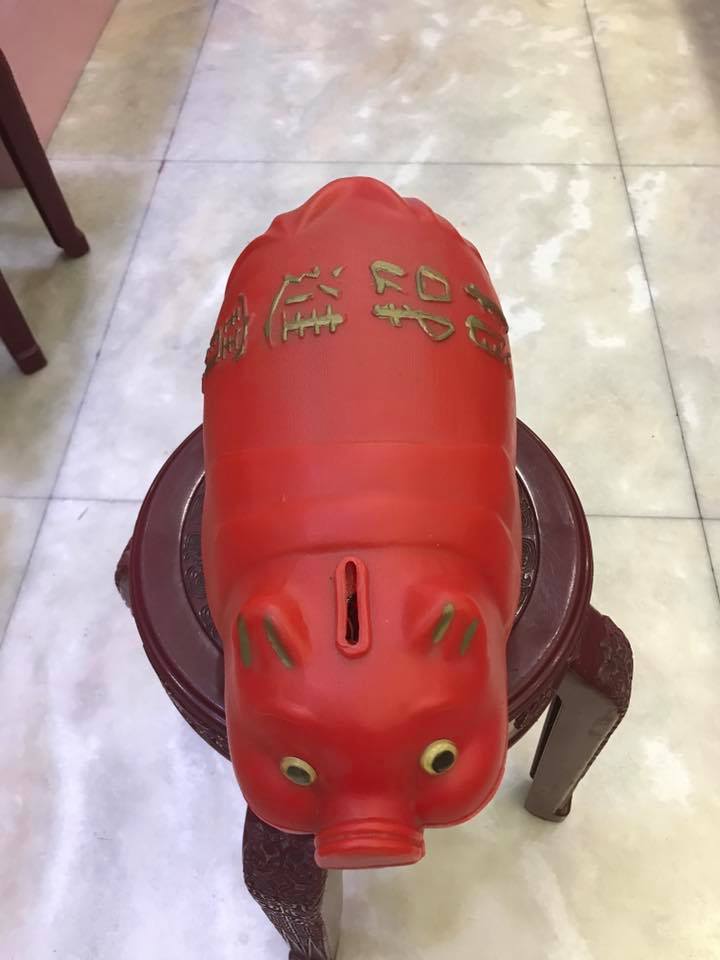 Mahua Jewellery, a jewelry shop in Taiwan was astonished when Wang went to the shop to buy some piece of jewelry for his wife. Wang went to the jewelry shop with a piggy bank full of coins to buy a present for his wife. The shop owners shared a post on Facebook which gathered the netizens attention. People were moved by Wang's love and fidelity for his wife and they were moved by the man's bizarre way of collecting money.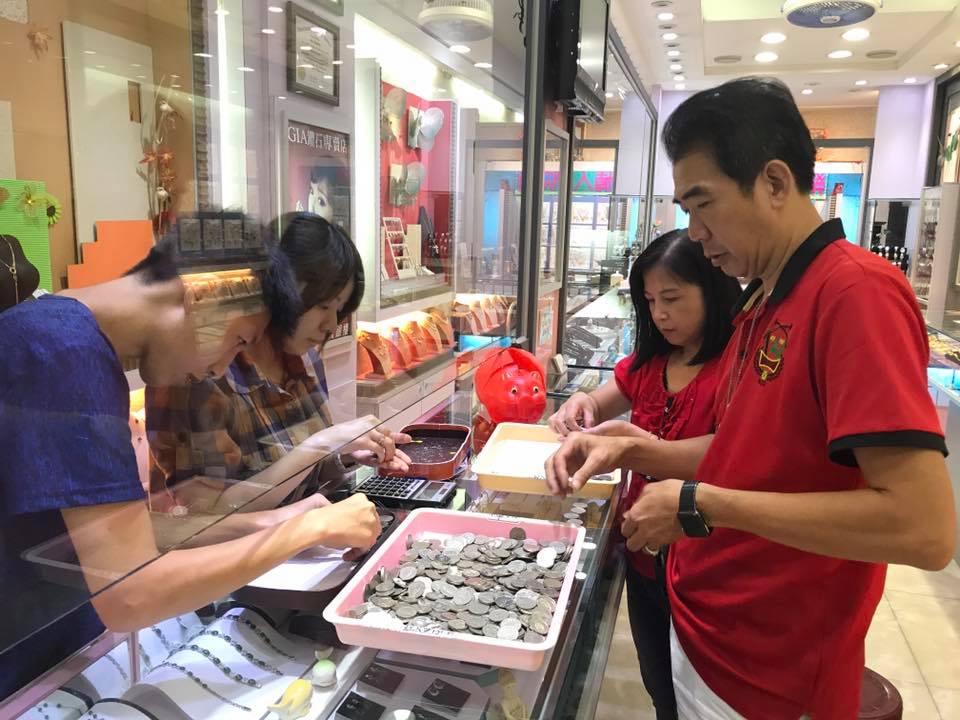 The post read, "It was late at night when this customer came to our shop and asked, 'Do you accept coins? I want to buy some jewelry.' We told him that we accept coins and he came inside the shop carrying a bulging piggy bank. It was so heavy that it seemed like he wanted to drag it on the ground. This is the first time we had encountered such a sentimental moment and we were all moved by this man. We helped him pick out a beautiful gold necklace and bracelet for his wife's birthday present. When he left the shop happily, our staff said, 'His wife has married the right person. He is a good man and so romantic."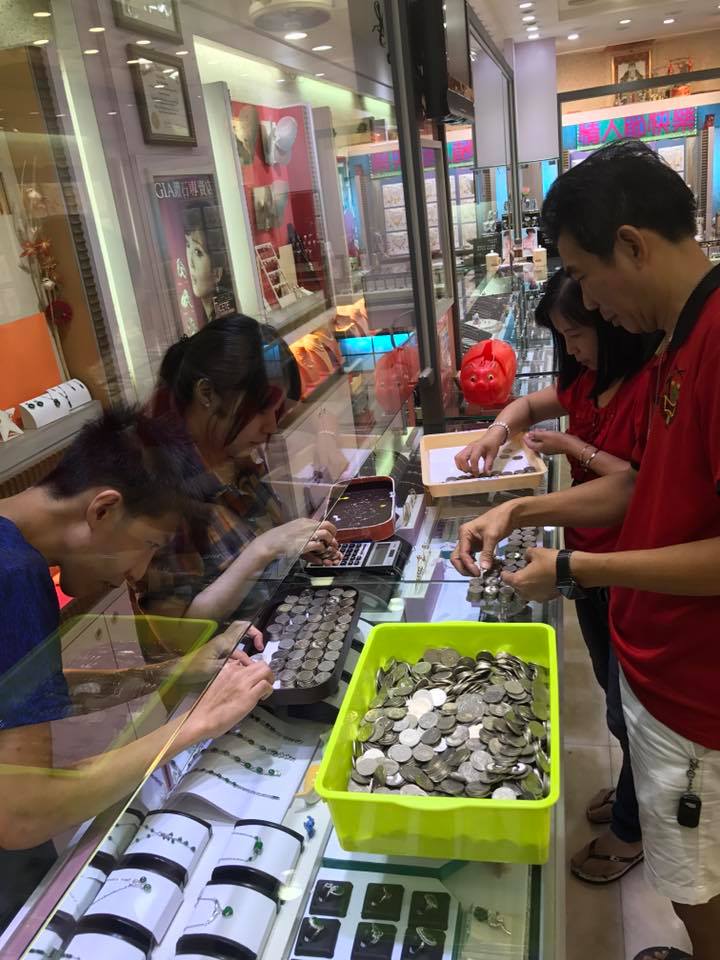 As the piggy bank was full of coins, Wang had to cut it with a knife to open it. According to the shop owner, "He poured out all the coins into two containers and it took four of our staff to count the amount of money inside."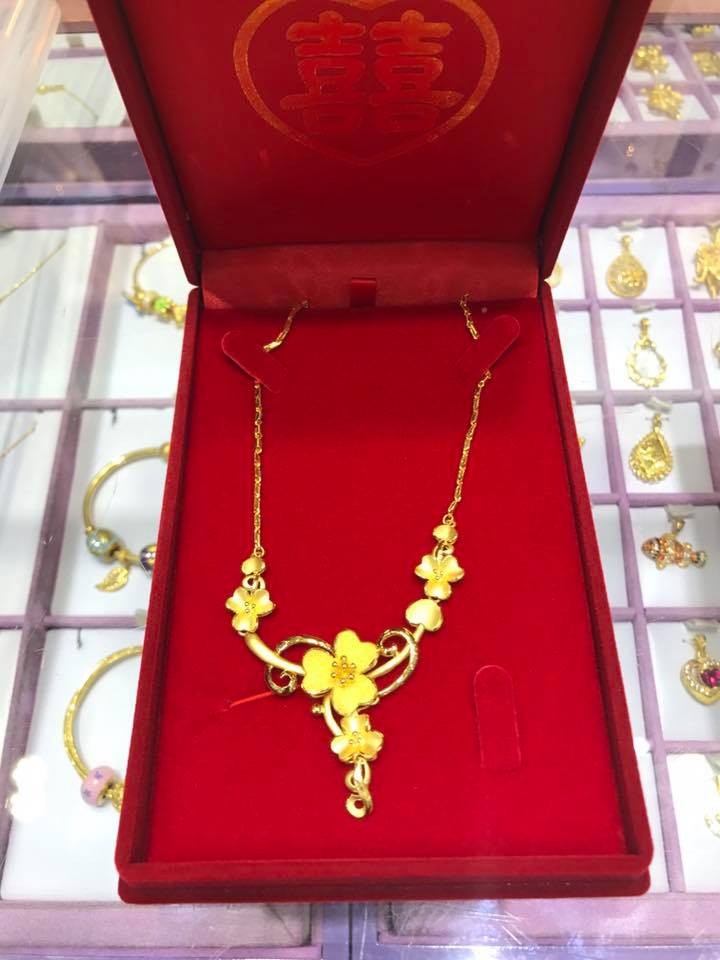 When the staffs were counting the total sum of money in the piggy bank, Wang said, "I have always wanted to buy a good birthday present for my wife so I got this piggy bank to save money. I fed the pig with coins every day and have been doing so for two years. Finally, I have saved enough!"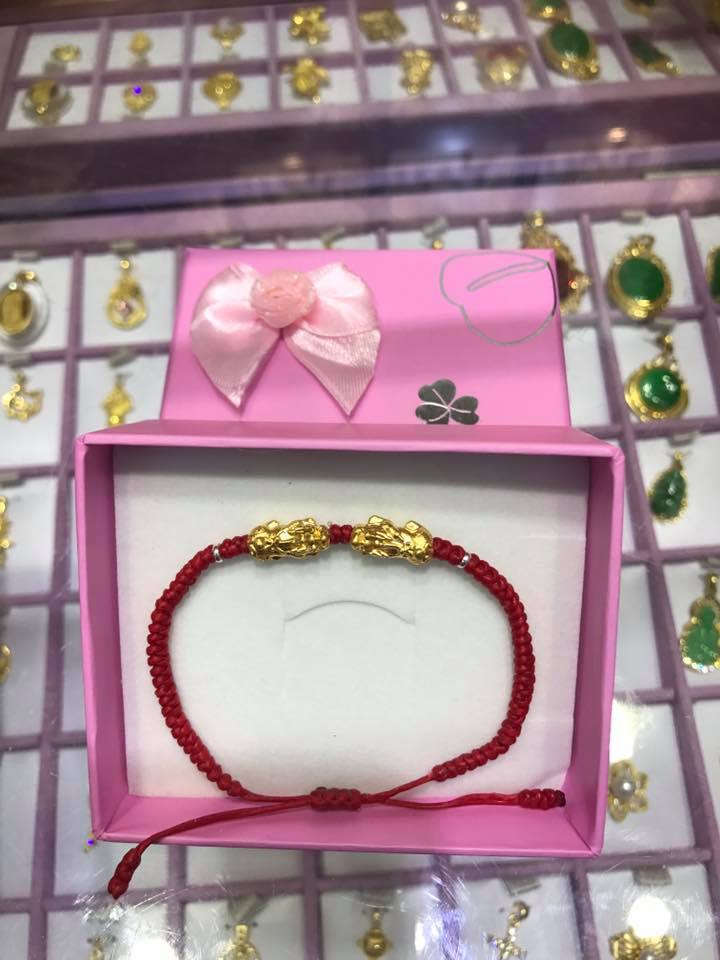 The shop owners also shared a video along with the post. In the video, the man was seen taking out the coins from the piggy bank and pouring it into the containers provided by the jewelry shop. The total amount of money inside the piggy bank was TWD 31,400 which is approximately RM 4,370.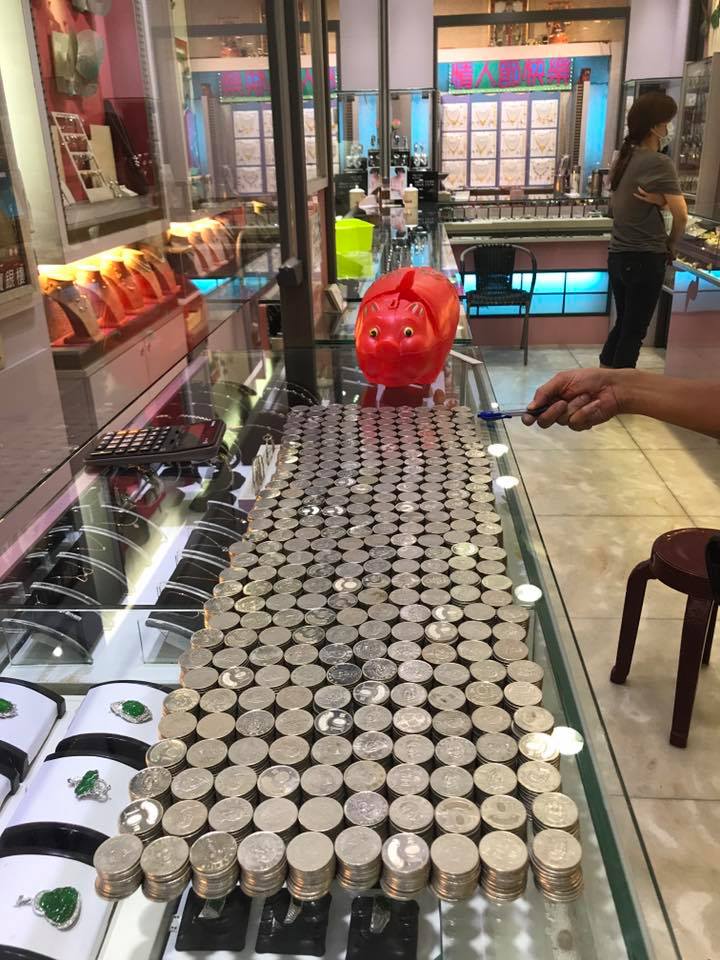 Netizens were delighted by Wang's love for his wife. Wang thanked the shop owners for the post and replied, "I am very grateful for your help that day. My wife loves the presents very much and looks beautiful wearing them. A lot of banks don't even accept coins but you guys even helped me pick out the perfect present happily. Thank you."Wang's commitment and dedication for his wife eventually paid off and was undoubtedly worth every effort.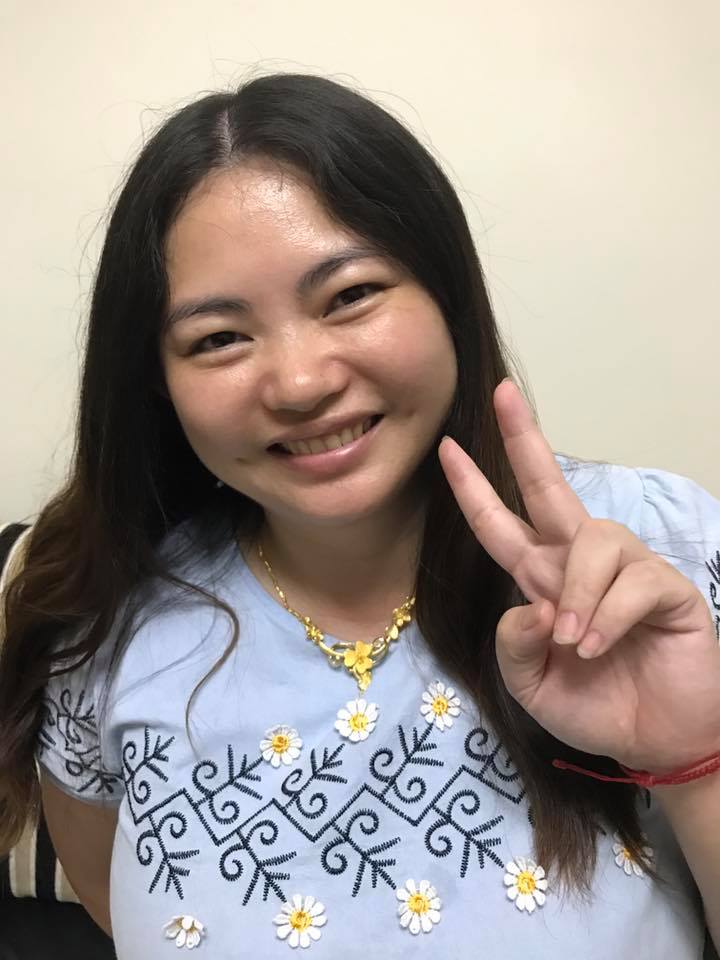 Watch the video here:
Read More: This Teen Girl Shuts Down Critics With Her Heart-Melting Journey As A Mother Of Two