If you thought you can only get arrested if you have done something bad we are sorry to break this news to you. This 93 years old woman was arrested by the police for being "good all her life". Shocking isn't it? Don't fret. The 93 years old woman was arrested as it was one of her bucket list wishes. This woman had a dying wish of being arrested and the UK's largest police force just made her fulfill this dream. Here's more to it.
Image Courtesy- Pam Smith
Read More: Neighbor Saves 90-Year-Old Woman From Loneliness After Finding Heart Breaking Note
The 93 years old woman named Josie Birds had a dying wish. She wanted to get arrested and all thanks to the Greater Manchester police, she can now tick this off her bucket list. Her granddaughter later went to Twitter to thanks the Greater Manchester police force for their sweet gesture.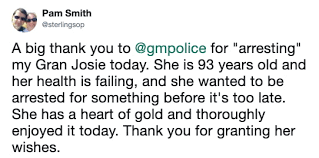 The granddaughter said that the police force has made an old lady very happy. She also added that her grandmother always wanted to have such an experience while she can enjoy it.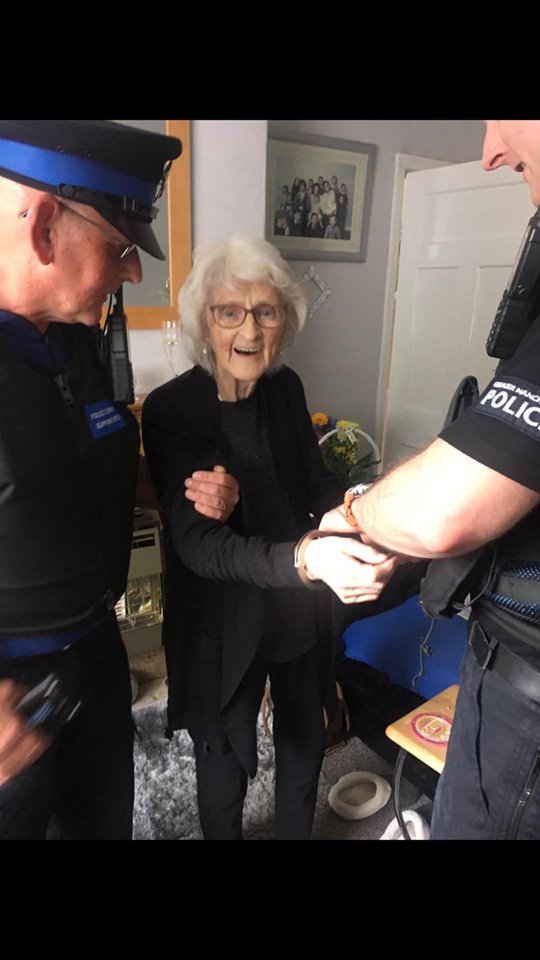 The Greater Manchester police, a few weeks ago received a rather unusual request from a woman who asked the police to arrest her 93-year-old grandmother. This old lady had a dying wish where she wanted to experience "what it was like to be on the wrong side of the law."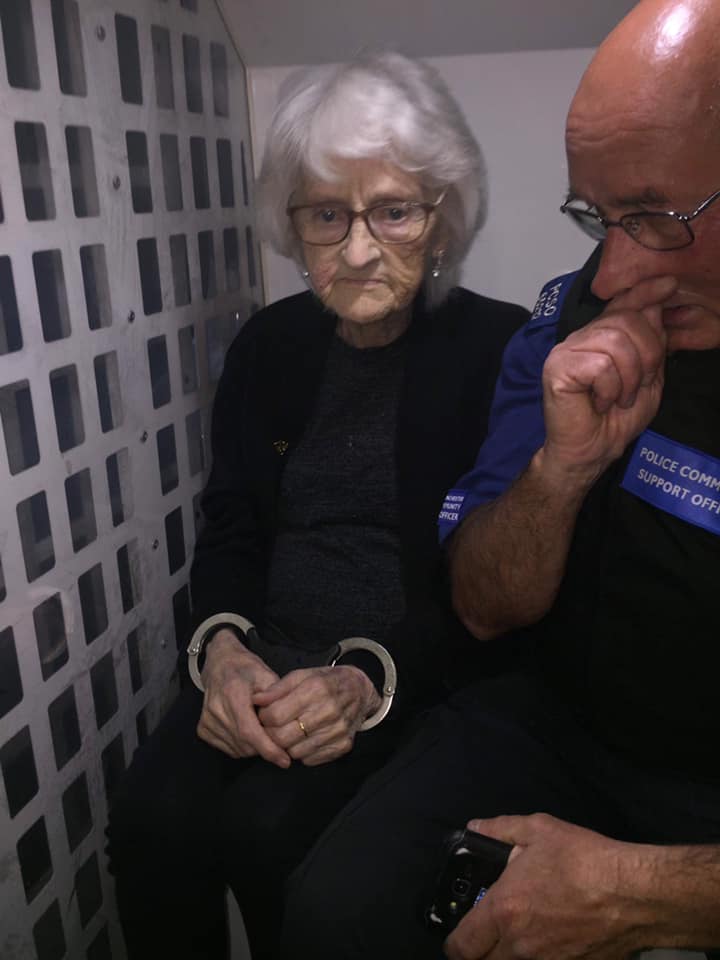 GMP Chief Inspector Denise Pye in a statement reassured the common mass that though all this was happening the regular security wasn't hampered because of this. He said the officers are always there for their security and more than happy to help.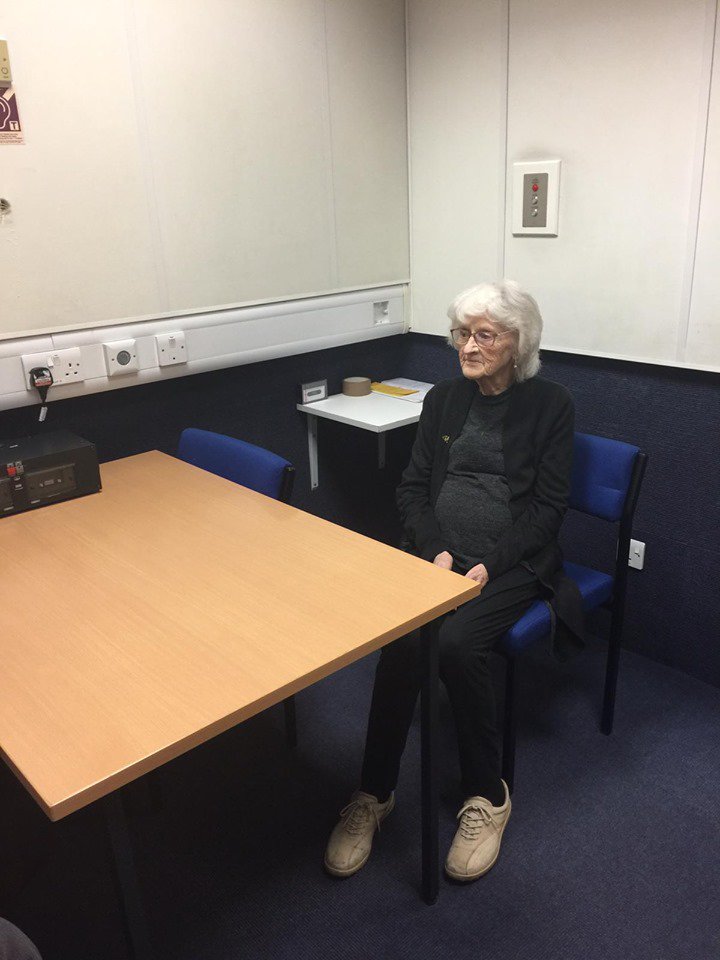 This isn't the first time the police force went out of the way to fulfill someone's dying wish of getting arrested. In March 2019 they arrested 104 years old Anne Brokenbrow for the same.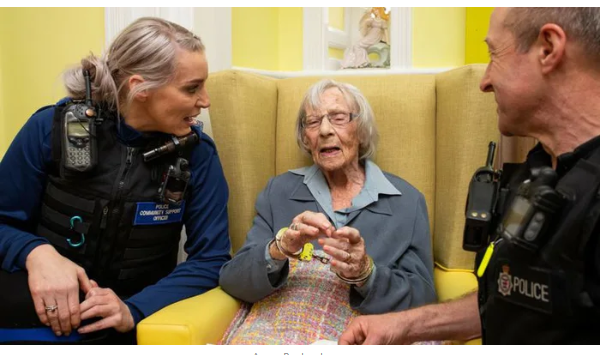 These ladies had some really unusual dying wish. If someone you know also wants to get arrested, don't forget to tip the police.