Feelings of loneliness and aloneness affect every age group of people but it is most common in youth and the elder people. Isolation and loneliness cause major health risks for the elder ones and according to some research, more than 20 percent of people over the age of 60 feel intensely lonely frequently. This makes it very important for all of us to maintain fewer but closer personal relationships. It's not that easy for elder people to go out and meet new people. But as loneliness can lead to some serious health risks, it is, therefore, necessary to prevent social isolation and help people connect with one another.
More Info: Facebook
Here is the story of Wanda Mills, a 90-year-old woman who was feeling lonesome and alone, a feeling which is very common in many elder people. The old woman suffered from osteoporosis, congestive heart failure, and was on oxygen in addition to some other illness. Wanda has three sons but one of her sons lost his life to cancer last year. His other two sons live far away.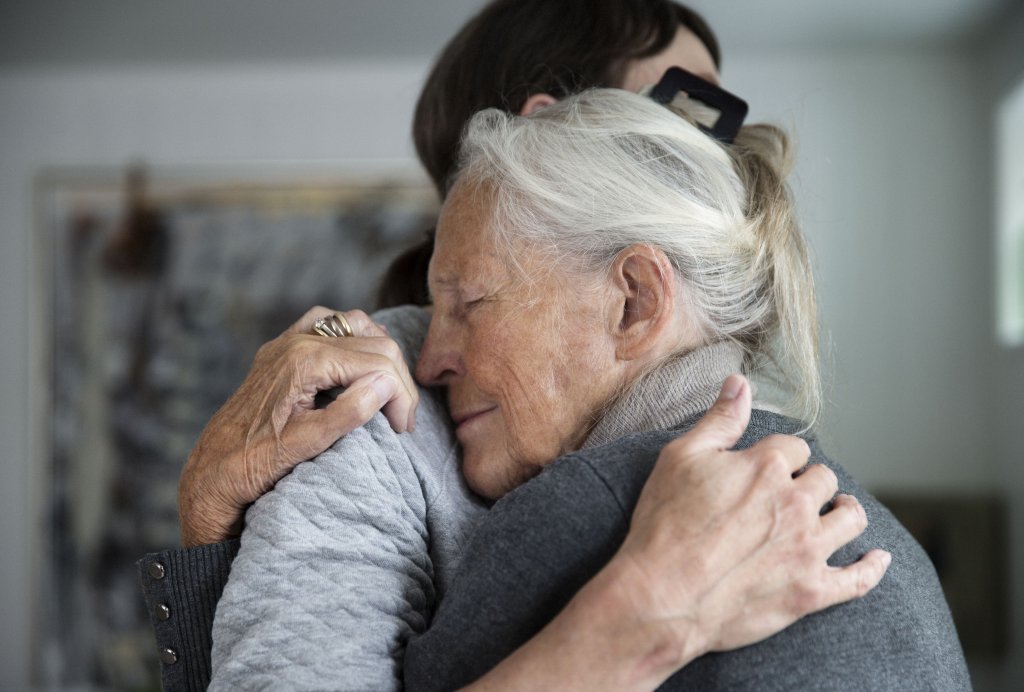 The 90-year-old woman realized that it was necessary for her to socialize with people and therefore she wrote a simple and a sincere note and left it at the door of one of her neighbor named Marleen Brooks of San Francisco, California.
In the note, the woman wrote, "Would you consider to become my friend. I'm a 90-year- old woman who lives alone. All my friends have passed away. I'm so lonesome and scared. Please, I pray for somebody."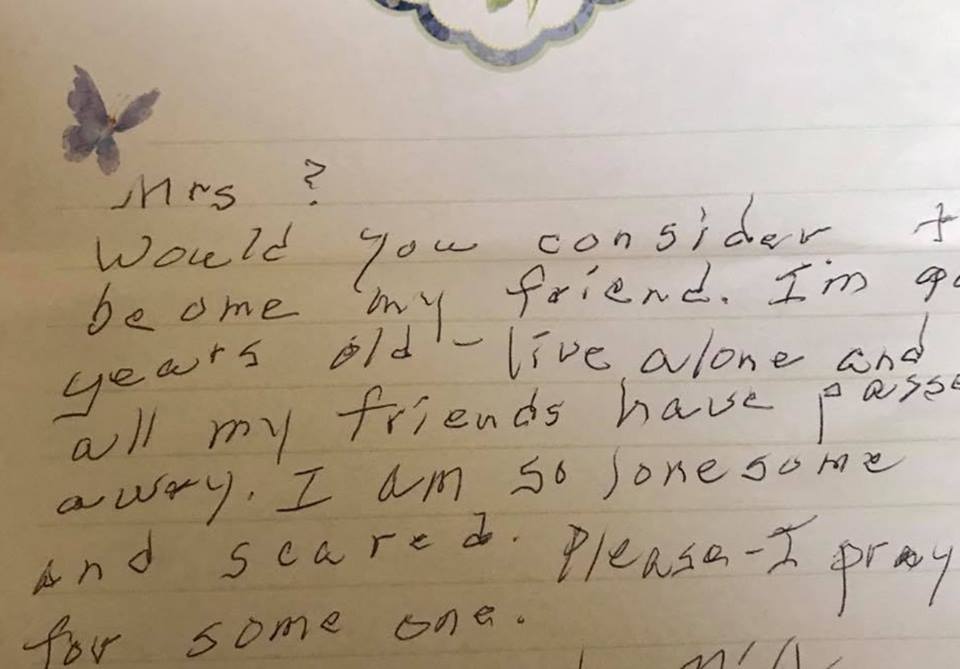 When Wanda's neighbor Marleen Brooks read the note, she was left heavy-hearted, but on the other hand, she was happy as she was getting a new friend. The following evening, Marleen along with a friend of her went to Wanda's home. She took some cupcakes for her neighbor as well. The old woman was overwhelmed to see Marleen and said, "I hope you didn't think I was stupid for writing to you, but I had to do something. Thank you so much for coming over. I've lived here for fifty years and don't grasp any of my neighbor."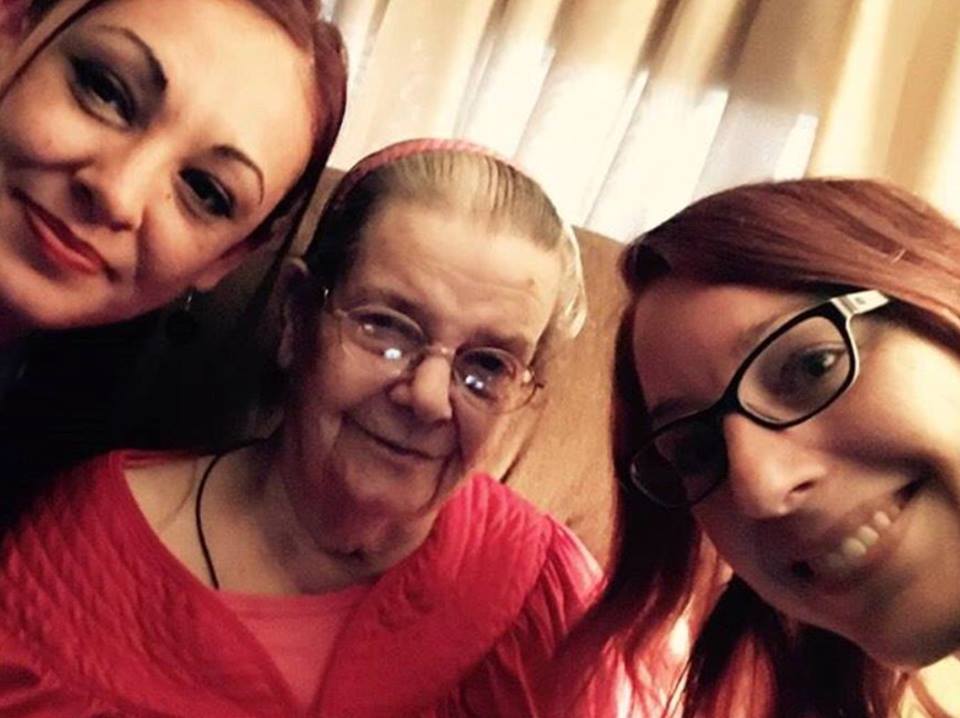 Marleen then wrote to Frank Somerville of KTVU news to tell him the entire incident. She said, "Frank! She's such a sweet lady! And she was over the moon once we came to visit. We brought her cupcakes (didn't have enough time with work to make the banana bread). I also made sure she knew she can call us at any time and that I'll be back to spend time with her! I'm certain Wanda and I will have some great times."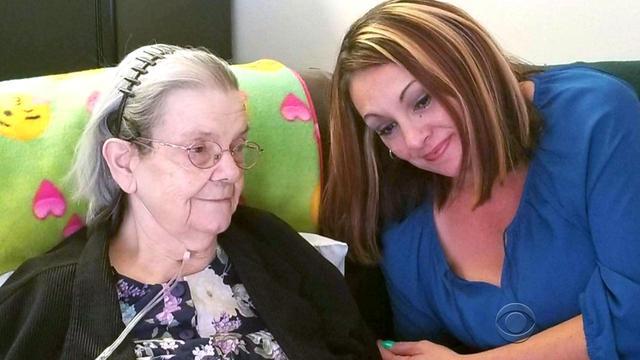 Frank Somerville replied to Marleen's letter. He wrote, "I love this story. And I'm so happy for Wanda. But as I aforesaid in my initial post, there are so many others out there who are lonely just like Wanda. I would raise that perhaps you consider knocking on their door and saying hi. I know it would mean the world to them. And who knows, maybe you'll make a new friend."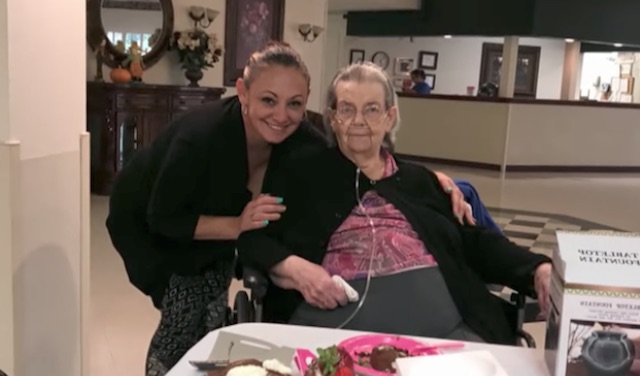 According to Marleen, she shared Wanda's story to remind that are many people out there who are as lonely as this 90-year-old woman. She wants us to help people like Wanda to come out of their loneliness and isolation. Wanda's story went viral all over the Internet. The post was shared by many of us on Facebook. It is so gratifying to see people like Marleen Brooks helping out lonely people like Wanda.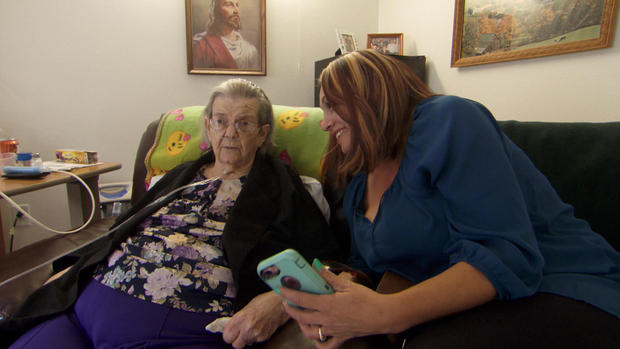 Read More: Successful Entrepreneur Who Earns $120,000 Monthly Is All Alone This Valentine's Day.