Melania Trump, 48 is the American former fashion model and the first Lady of the United States and the wife of Donald Trump, the 45th United states' President. She visited Children's Home at the National Institutes of Health in Bethseda, Maryland on February 14, Thurday. A 13 year old boy, Amani won her heart as he gifted her a handmade Silver necklace with two words, 'Hope' and 'Faith' scribbled on it.
More Info: Melania Trump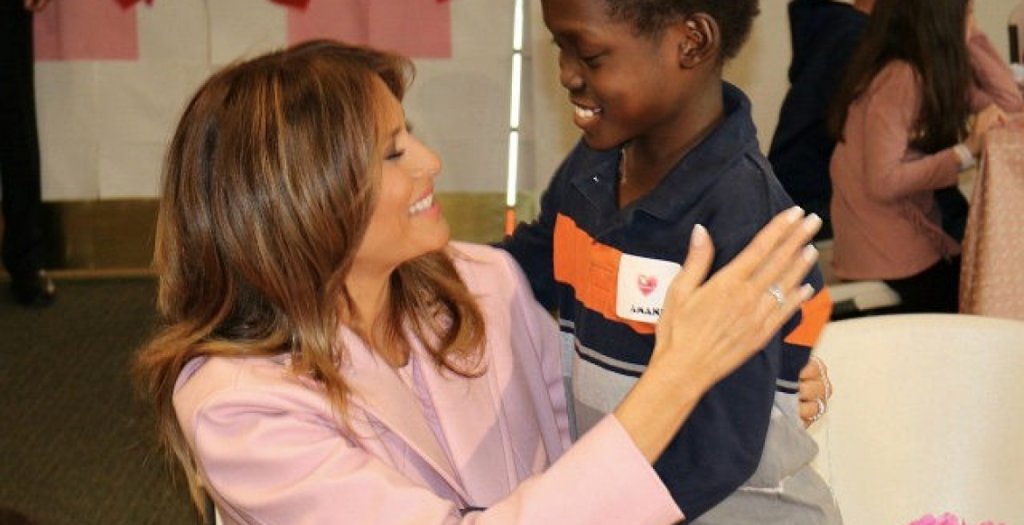 She visited the Children's home in the National institutes of health giving children Valentine's day bringing the little patients wishes and cards where she got the gift from the little boy. Amani is suffering from sickel cell Anemia, undergoing treatment for the disease he soon will be getting his bone marrow transplant. NIH is a non profitable center for children where they are kept for free for 24 hours before the beginning of their treatment and 24 hours after their treatment ends.
Read more: 7 Mistakes That You Unknowingly Make On Daily Basis Regarding Your Oral Hygiene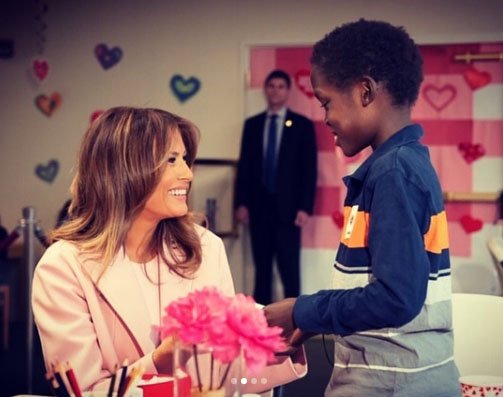 Amani has a matching bracelet with the silver necklace he gave to the First Lady, Melania Trump. She has made it a tradition to visit these children on Valentine's day. Last year, in 2018 she visited the Cincinnati Children's Hospital Medical Center in Ohio. With a genuine thought, she is doing a really great job for these children.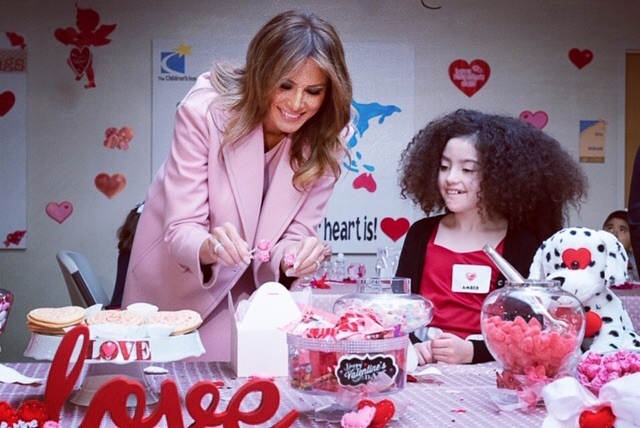 This is really a great work and a kind hearted thought of visiting these children and making them smile. She started a 'Be Best' Programme to fight bullying and opioid addiction, among other problems as she is really dedicated to children's issues.
"Loved sharing an afternoon with such sweet valentines! Your bravery, strength, and love is amazing. Thank you to the @TheChildrensInn and @NIH for the lifesaving work you are doing! #HappyValentinesDay", she twitted.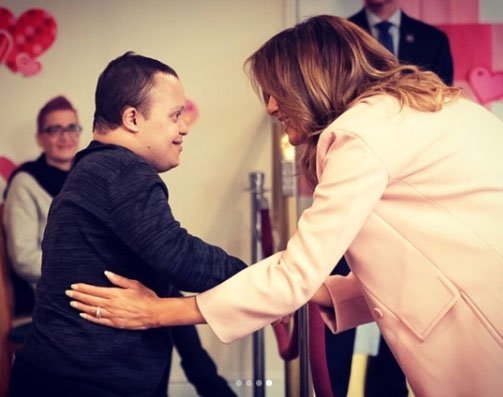 Read more: Billionaire Bill Gates Photographed Standing In Line For A Burger At Dick's Drive-In In Seattle