The news of Meghan Markle being pregnant broke off a long time ago. The Duchess of Sussex surprised everyone by the news that she is expecting. Obviously, there was a leap of happiness in the royal house. Meghan Markle has proved herself a great Duchess of Sussex and Prince Harry's wife in every aspect. She is frequently seen doing some social work. Recently, she visited the Royal variety nursing home with the Christmas spirit and finally revealed her full baby bump.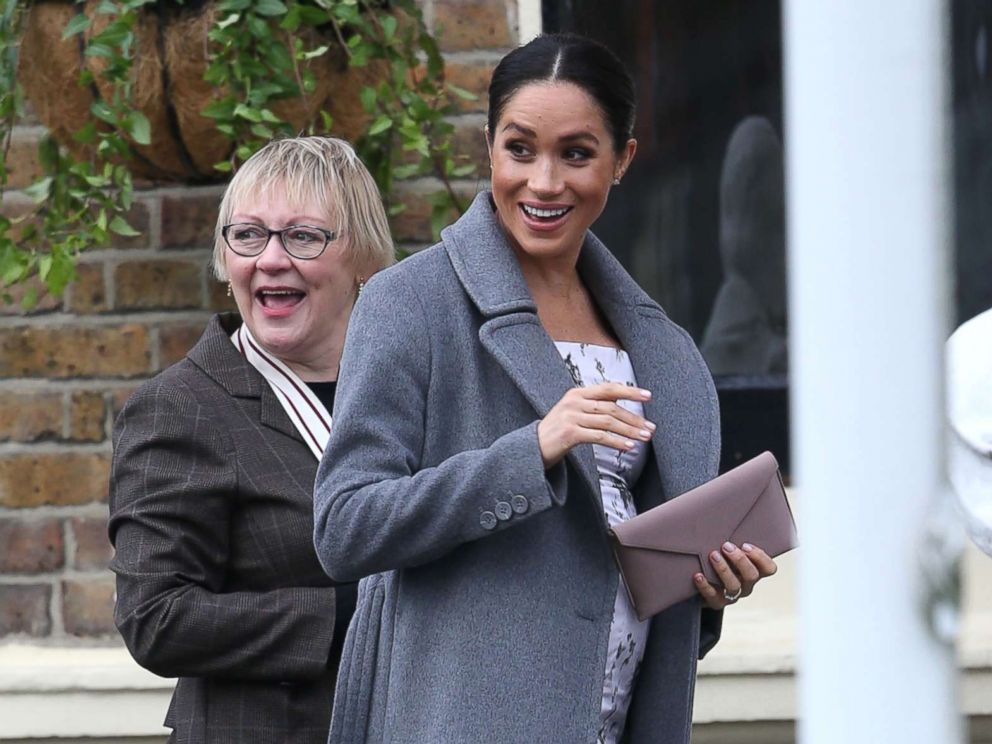 Prince Harry married Meghan Markle by breaking all the stereotypes running in the family and Meghan Markle never left a chance for anybody to complain. Royal variety nursing home is a home for the veterans of the entertainment industry and former actors. She brings cheer to the home with the Christmas spirit. Meghan not only visited them but also chatted with the residents and took part in a sing-along.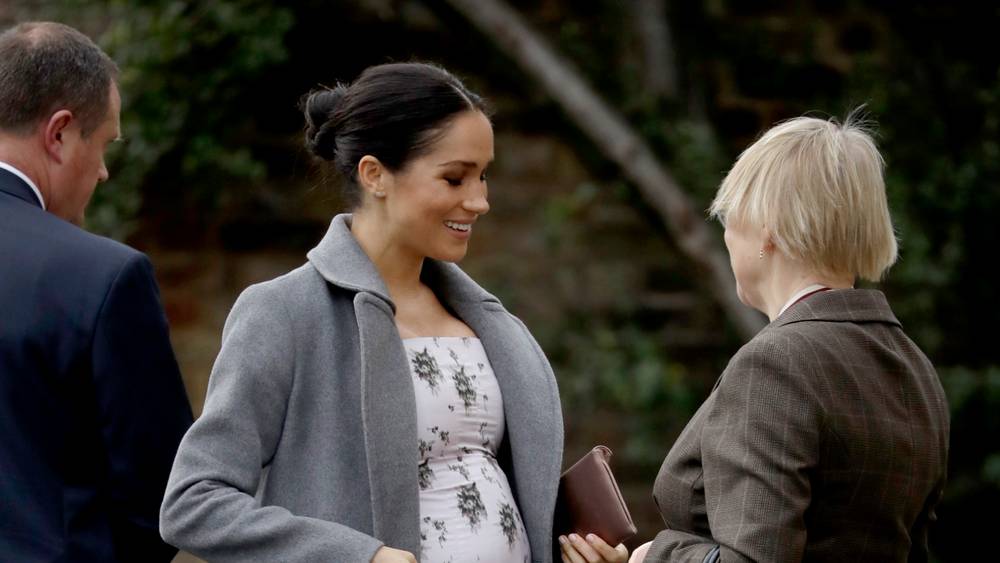 The noticeable thing about Meghan Markle during her visit was her baby bump that simply can't be ignored. She looked so glowing and charming that it was almost impossible to resist her glow. The couple, Prince Harry and Meghan Markle are expecting their first child soon this spring.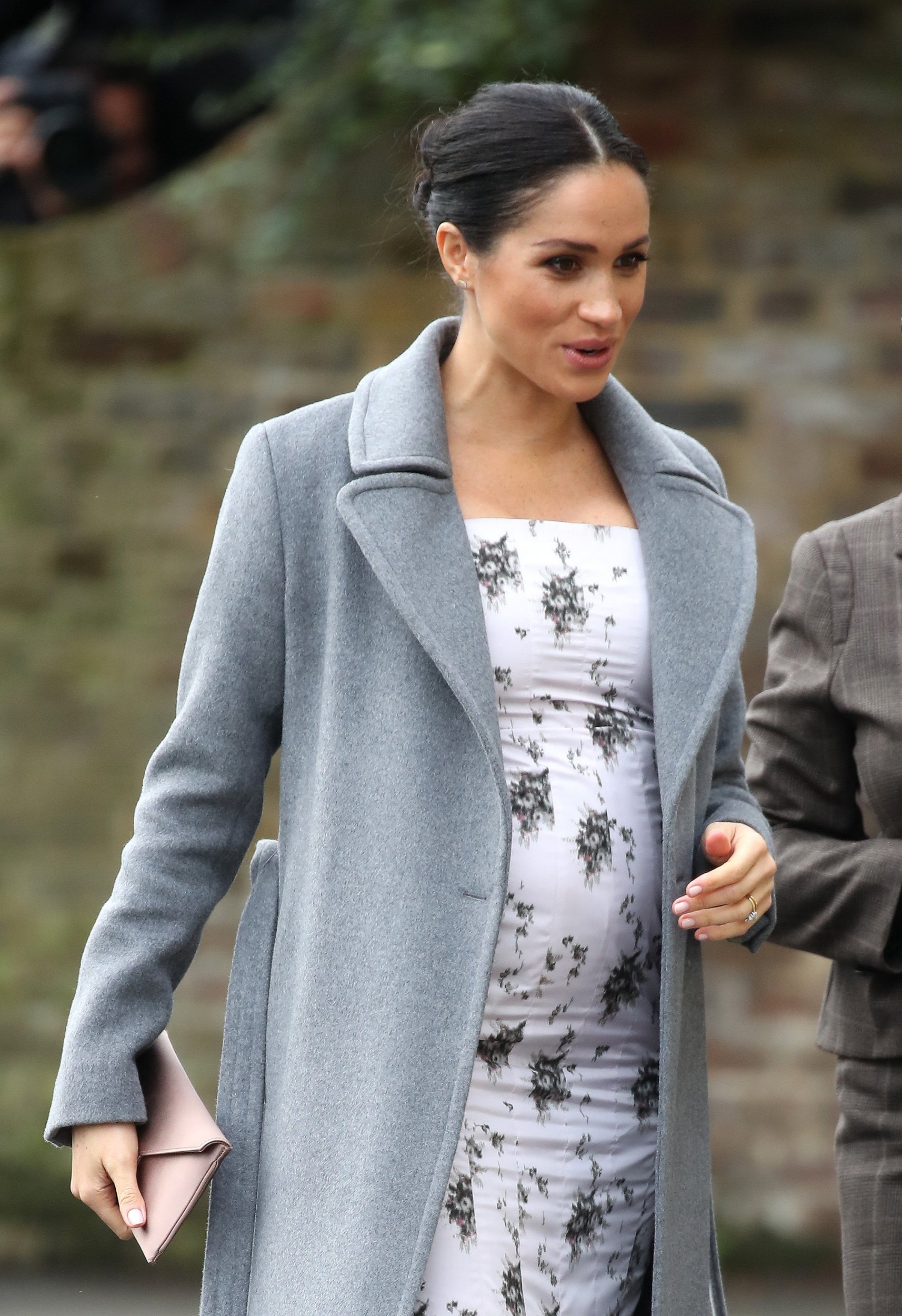 Instead of wearing any maternity clothes, Meghan was seen wearing a floral dress worth $948 from LA label Brock collection and a mid-length woolen coat worth $568 by Canadian brand Soia and Kyo. The Duchess was flaunting her baby bump in her mid-A-line dress. She paired her apparels with grey colored heels.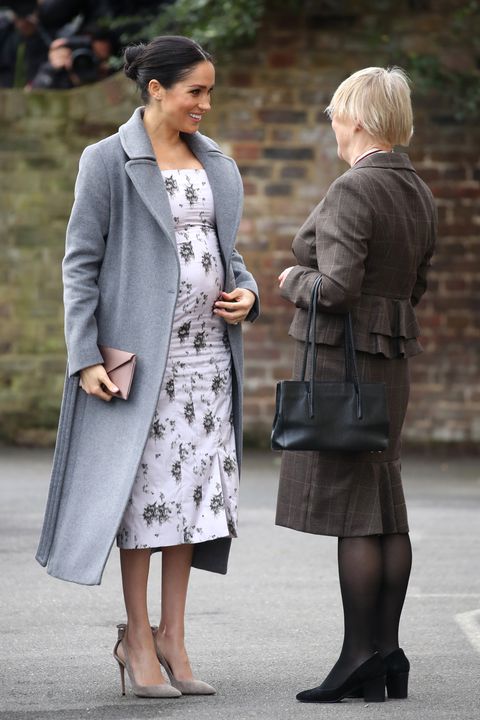 Meghan Markle looked completely stressfree and gorgeous as she visited the nursing home. She spent time with many former actors and when they said they are all close friends, Meghan said she hopes she could join them.
Read More:  Meghan Markle's Reaction When She Spots A Girl She Used To Follow On Instagram