Maruyama, a 24-year-old Japanese girl lost her memory in an accident after she got hit by a car while riding a bicycle. The doctors diagnosed her with amnesia and said that it was doubtful if she'll ever get her memory back. In an interview, Maruyama said, "I don't remember anything about the accident or before that. I don't even remember much about my family nor the concept of 'family'. I only know simple phrases like 'father' and 'mother."
More Info: Bili Bili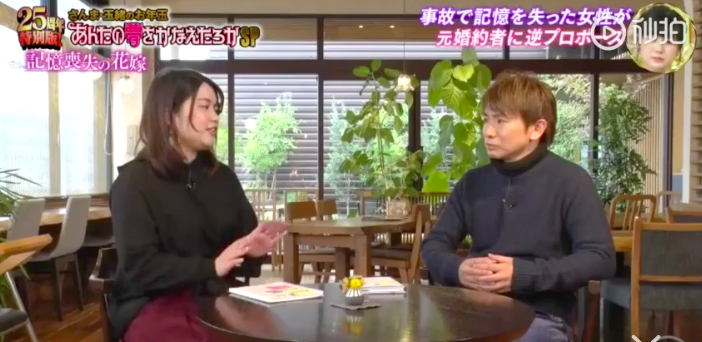 The first two months after the accident were unbelievably hard for Maruyama. Every night when she went to sleep, her memory would go blank which left her in horror and doubt every morning. Every morning when she woke up, she had absolutely no idea who she was. On this, the doctors suggested her to write a diary which would help her to recall the things the next day. The Japanese girl disclosed that her diary contained all her personal details like her name, address, phone number and even her date of birth. "I wake up in a strange environment every day. A woman who claims to be my mother would wake me up every morning. I must've lost my memory", a line of Maruyama's diary read.

Maruyama during her memory loss stage did not feel anything and did nothing for the entire day. She said that she sat at home doing absolutely no work. Her parents showed her the old photographs hoping that she would regain her memory, but this did not help and had put only burdens on their relationship. In spite of all, the most agonizing part of Maruyama's condition was that she did not even remember her fiance Li Huayu. Maruyama and her fiance Li Huayu had been in love for two years and were engaged. The two even decided to tie the knot five months before Mayurama's accident.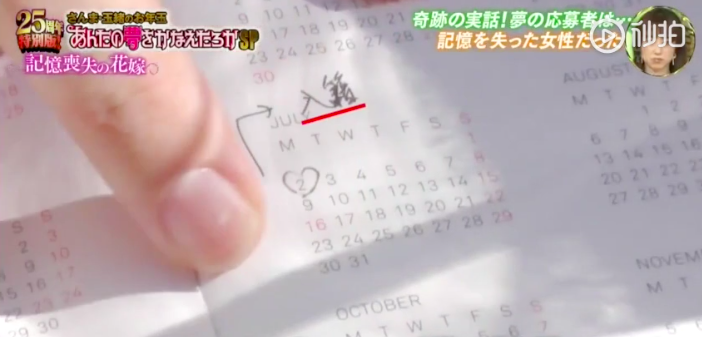 Mayurama said, "He would call me every day to re-introduce himself. Although I couldn't remember anything, he would tirelessly do the same thing every day. He told me that as soon as I fall asleep, I would forget him. I even asked him, 'Are you a bad guy or my friend?' Although he was hurt, he'd still say he is my friend and then re-introduce himself to me." Mayurama accepted that Li's re-introduction story always moved her but she would still act like a complete stranger to him the following day. Mayurama always asked Li for a break-up as she thought it to be difficult for Li to love and to be in a relationship with someone who had completely lost her memories and who was no more the same person. However, Li always replied to her that, "You may have lost all our memories, but we can always create new ones together. I like both the old and new version of you."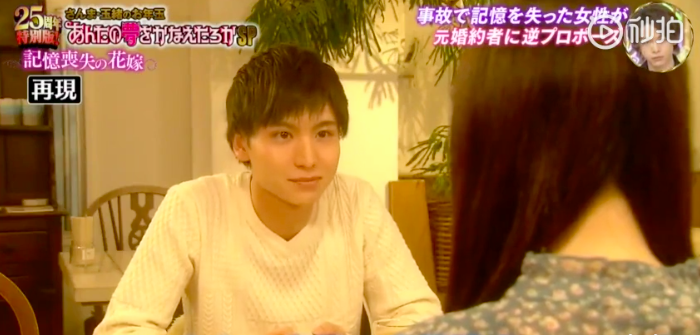 According to Mayurama, Li was the only one who said this to her and this helped her to discover the true meaning of happiness again since the accident. After two months of the accident, Mayurama's condition started improving. Her memory no longer revived itself every morning. She even remembers her fiance Li now and all the sacrifices and love he had for her. The best part was that she fell in love with him all over again and even decided to propose Li in the church for marriage.
Nevertheless, Mayurama had to tell the bad news to Li first. She said Li, "Recently, I've had a really bad headache and the doctors said my amnesia may have gotten worse. My memory could be wiped out again and there's only 50% chance for me to recover. Given my circumstances, would you still want to be with me?" To this question of Mayurama, Li answered, "Yes, of course, I do."
No doubt, Li and his fiance Mayurama reevaluated the meaning of love and we just wish for Maruyama to have a full and speedy recovery.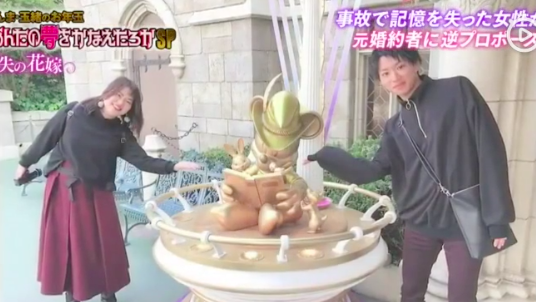 Read More: Millionaire Sues Ex-Wife After Finding Out The Children He Raised For 21 Years Aren't His