Many of us say that we would love to have pets and cater to their needs. We even claim that once we would bring them would never abandon them. However, it is not true for every pet like a dog that has been once loved by his/her owner. Either because of the busy schedule or the pet grows older, not everyone is able to make time for them. Since these pets have been raised in families or with an owner, leaving them all alone effects them drastically. They are not able to find proper nourishment and perish just because the owner disowned them after taking their responsibility.
One such case has been seen in the streets of Denpasar in Bali. The man who goes by the name Rico Soegiarto was on his way when he found a husky dog left only of skin and bones.
More Info: Rico Soegiarto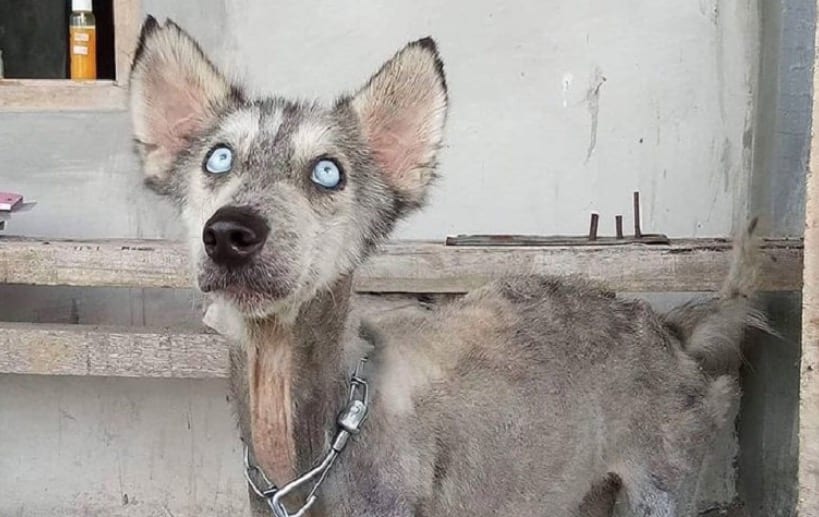 He could not avoid the skinny dog so he decided to take him to his home. The dog was in such a great need to care that he required an immediate TLC. His skin by now had bald patches and sores all over.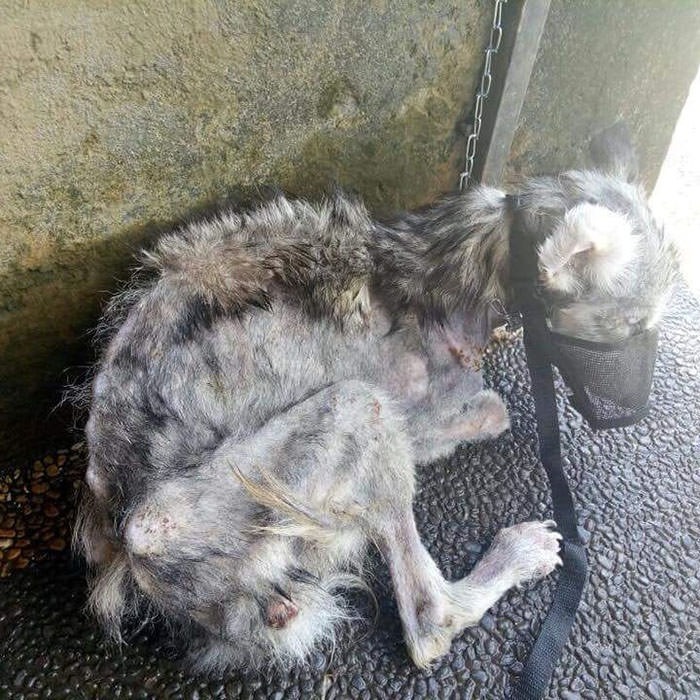 It was very difficult for Rico to even guess the breed of the husky dog, given his condition. The dog was not even able to walk properly on his four legs. So the responsible man decided to take care of the skinny dog and nurse him until he is healthy again.
Read more: This Tiny House Is Just A Door Wide And Is Gaining Popularity For Its Unique Design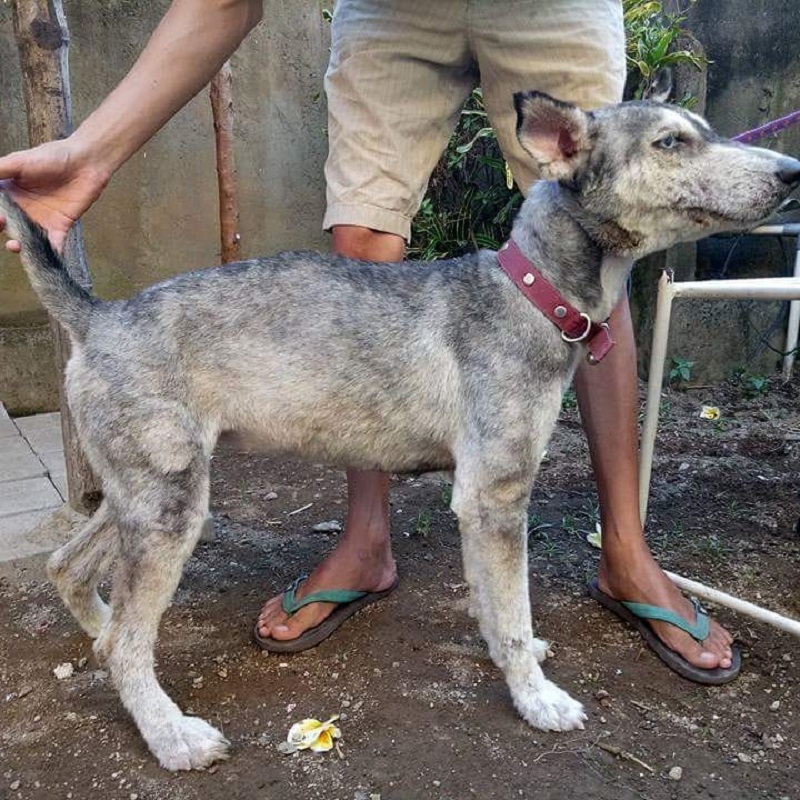 In the beginning, it was tough for the pup to have enough chances of survival but Rico's determination helped him save a life. He continued his efforts for 10 months non-stop to save the skinny dog.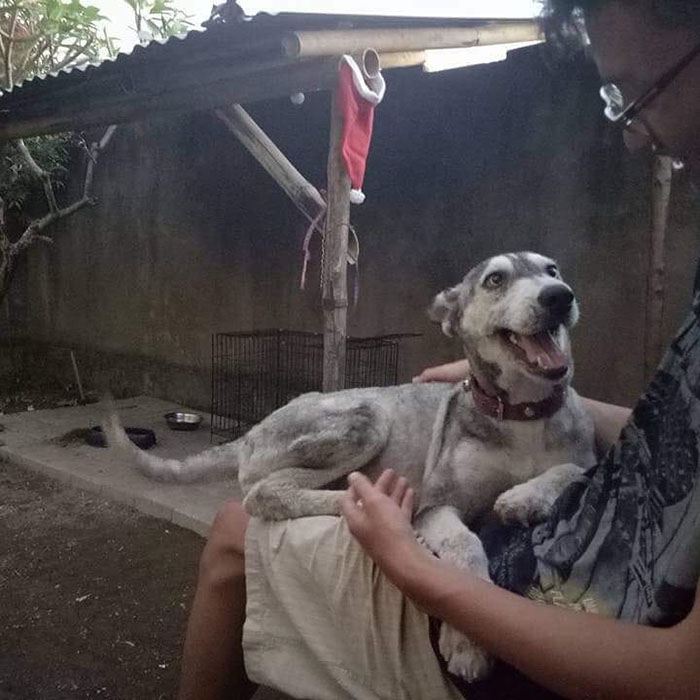 In order to do so, several trips were made by the man during the period of 10 months to the vet to make sure the dog survives. Rico adopted the husky as his own and took full responsibility for his health.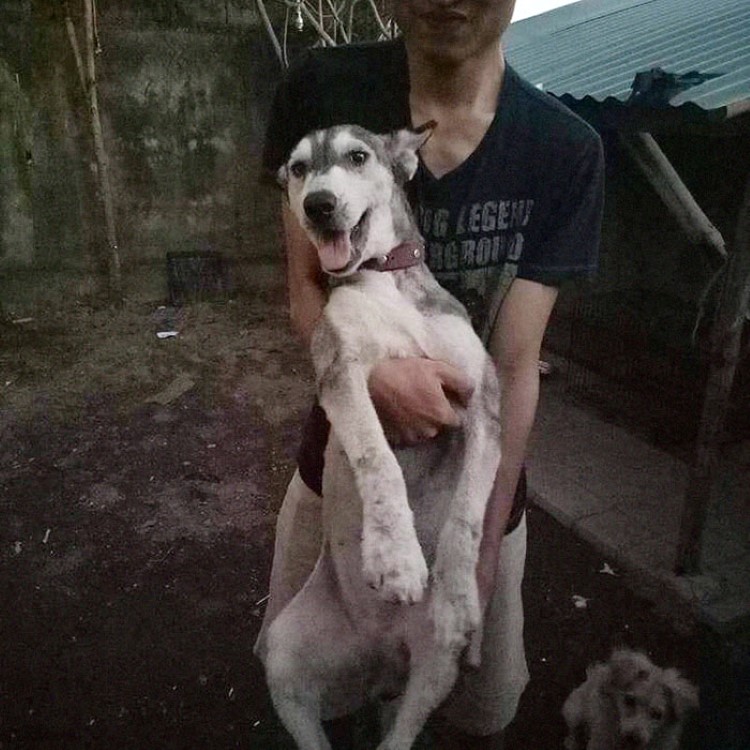 He took care of his diet and did not compromise on the quality food he bought for his new pet. He gave regular baths to the dog and always made sure he is kept clean.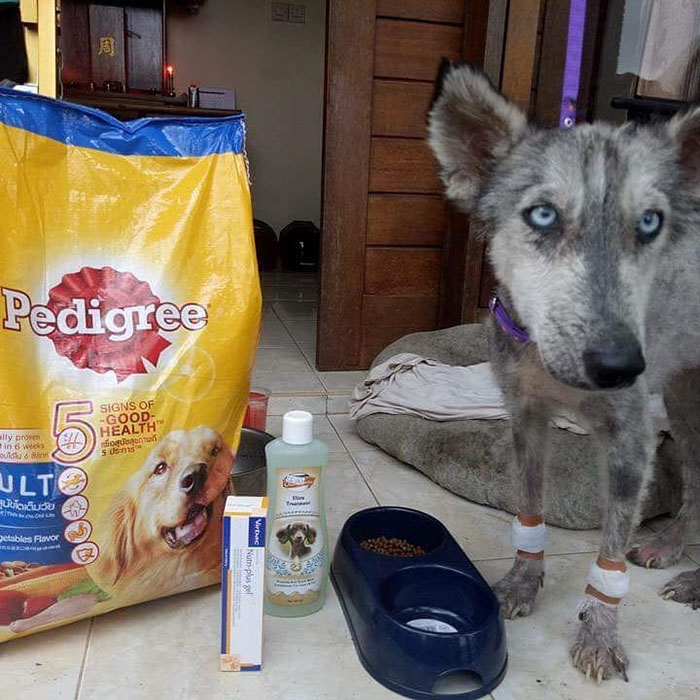 All these efforts of Rico started to show fruitful results with time. The health of the skinny dog got better.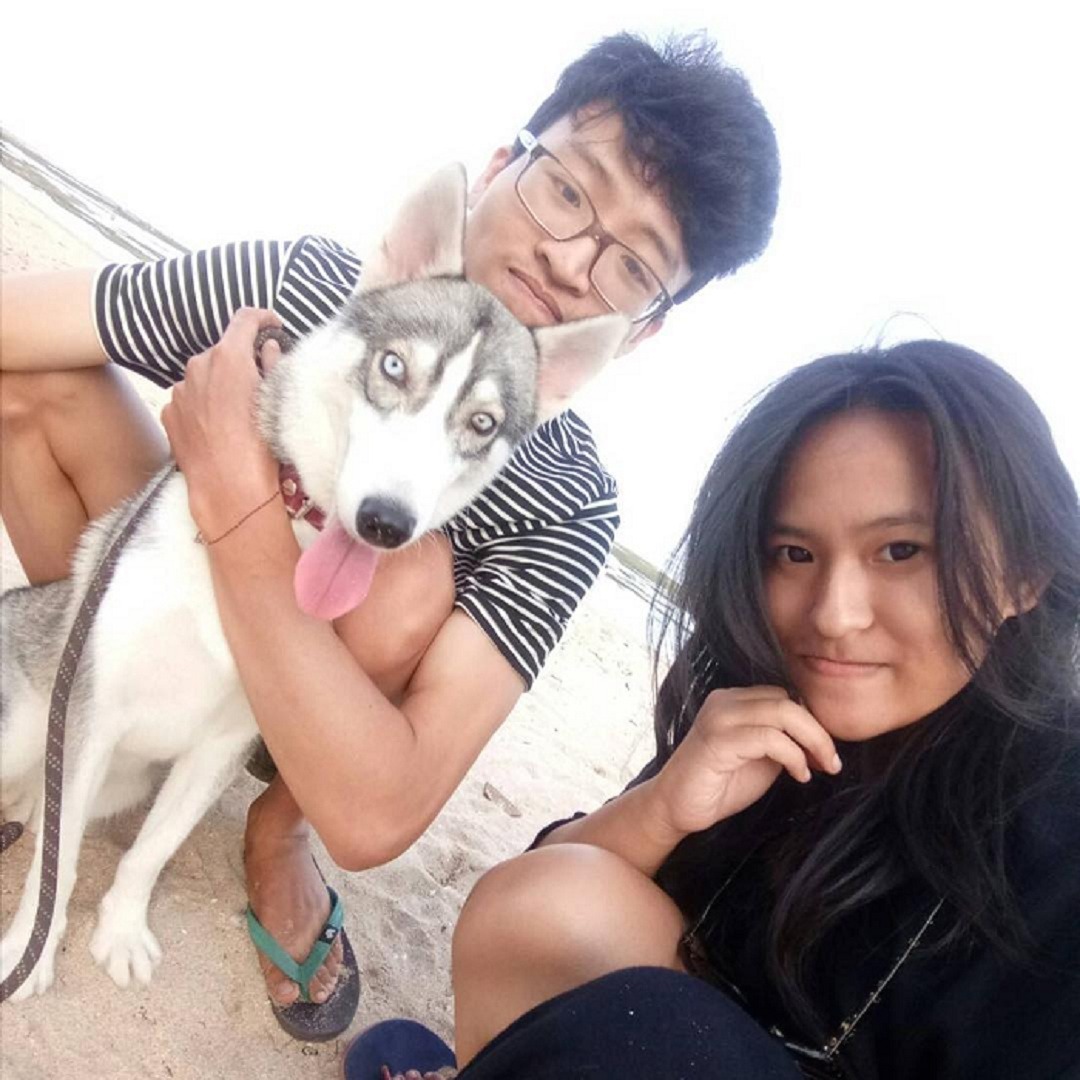 The Husky is no more a skinny living creature. In fact, is in good health and under great love and supervision of Rico within 10 months.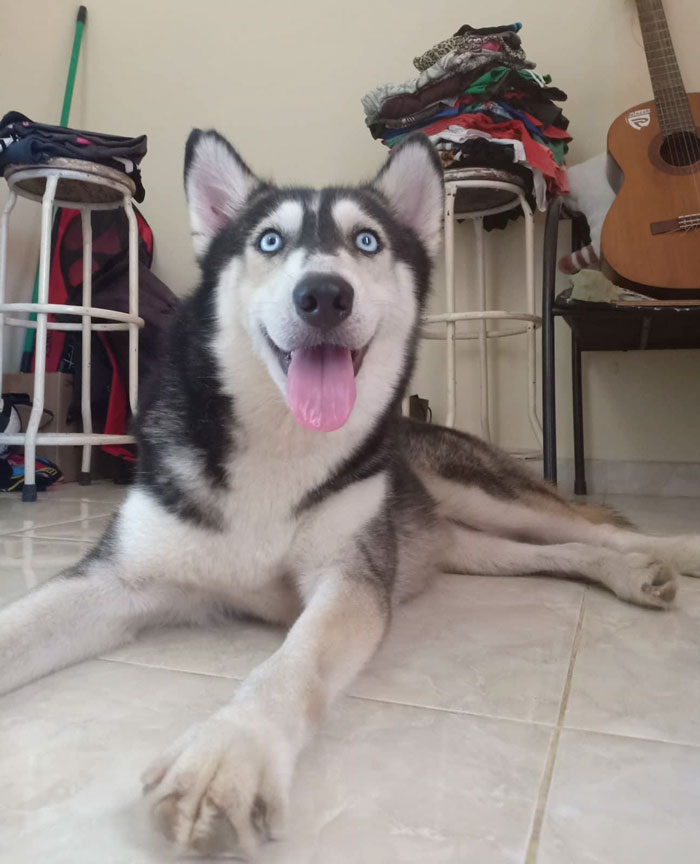 The dog himself loves Rico a lot for saving his life when he was almost numb.