Seems like Kylie Jenner is taking this news pretty bad. After the 'world record egg account' dethroned her for holding the world record of the most liked post on Instagram, she tried to diss the egg in her latest Instagram video where she break the egg on a road. She posted this video after she got to know about the whole 'egg thing' and also that just a single brown egg beat her. She captioned her video as "Take that little egg".
Before this egg picture, Kylie Jenner's picture with her newly-born daughter Stormi Webster was the most liked picture on Instagram. The picture of Kylie Jenner has 18 million likes on Instagram and when the news broke about Kylie holding this record, an egg account was created on 4th January that posted a picture of a brown egg with the intention of being the most liked picture on Instagram and dethroning the 20-year-old reality show star from this world record. And in just ten days this egg was successful in doing that and people from all over the world helped this egg in achieving this goal. Now, this egg picture has more than 25 million likes and it's still the most liked Instagram post.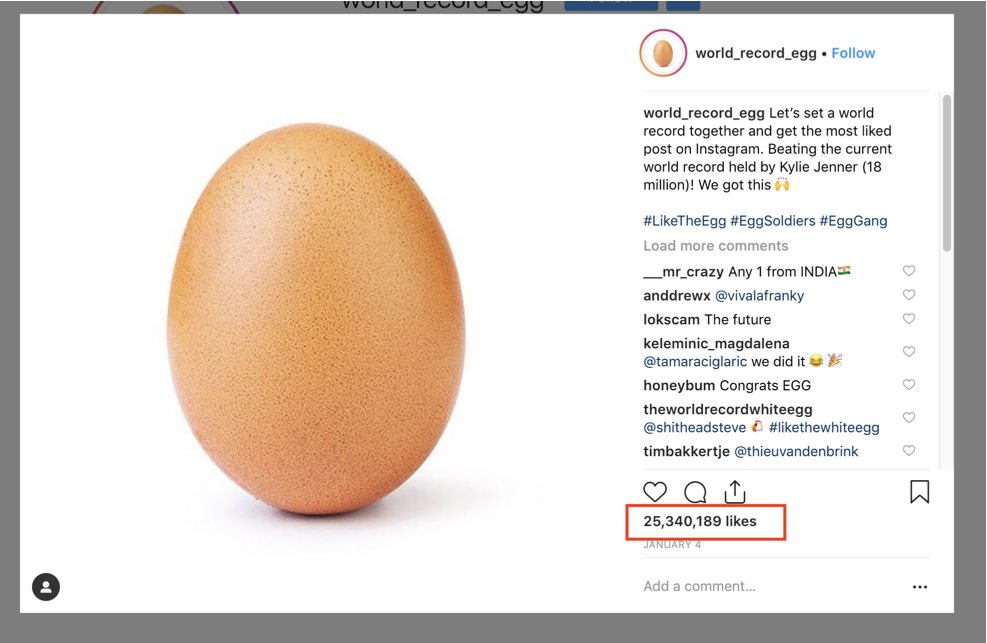 But Kylie Jenner did not ignored this news at all, infact she created a whole video dedicated to this egg and in a very humorus way dissed the egg. The 20-year-old star has been walking in the sun while holding the brown egg that looked like the exact same egg in the egg picture, then she bends and touch the road and says that the road is very hot. After that, she breaks the egg on the ground and laughs about it. She captioned her video by saying, "Take that little egg".
Read More: Priyanka Chopra And Nick Jonas Celebrates Their First Christmas After Marriage