It's just a few months when Justin Bieber and his lady love Hailey got married. The couple is known as one of the iconic couples for the youth all around the world. Well! the couple seems to be doing 2019 the right way. Recently, Justin was captured singing for his wife outside the Montage hotel in Beverly Hills before going out on a date night. Here we have got you some glimpse of how the pop sensation sings for his wife.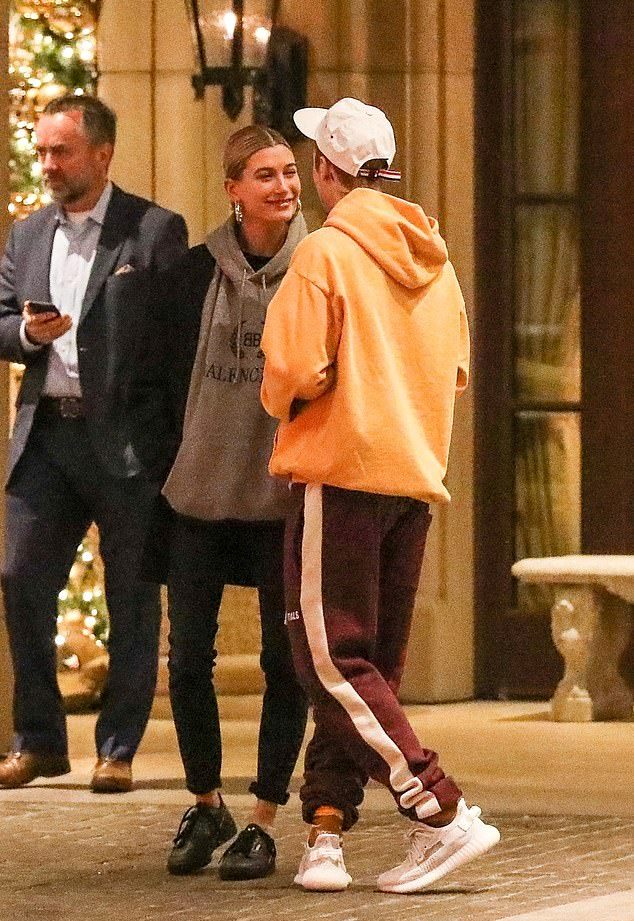 You may also like to read: Miley Cyrus And Liam Hemsworth Confirm Their Marriage, And Here Are The Pictures!
Just like their marriage, it was a secret date but paparazzi didn't let them keep it a secret. They both were captured giggling in very casual clothes. Hailey wore a black coat over a grey sweatshirt, with skinny jeans and trainers, and locked up her blonde hair in a ponytail. On the other hand, her pop star hubby wore a sweatshirt written 'drew' on the front, with monochrome tracksuit bottoms and crisp white trainers and a baseball cap.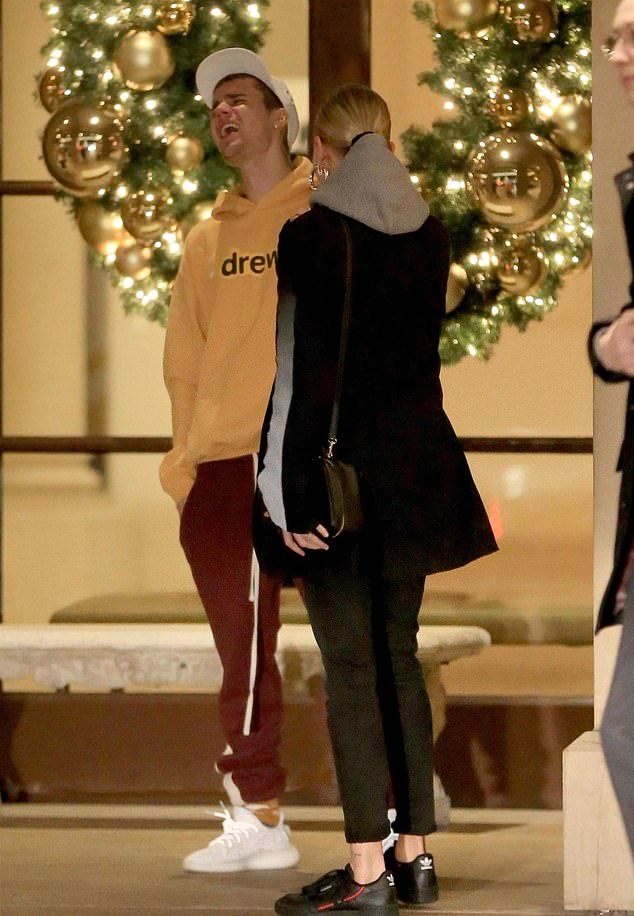 While singing for his wife on their date night, Bieber appeared very enthusiastic, he even grabbed a man standing nearby and started spinning him around. Hailey found it funny and laughed hard while his husband snapping selfies with the man he was spinning outside the hotel.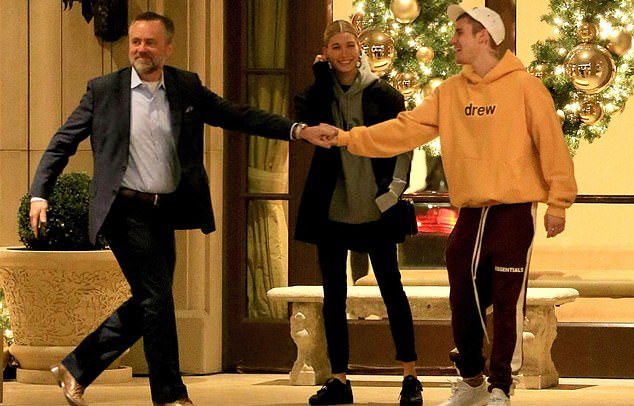 Let us tell you that Hailey got engaged to Justin Bieber the last summer in the Bahamas and in September, they had a sudden court marriage in New York.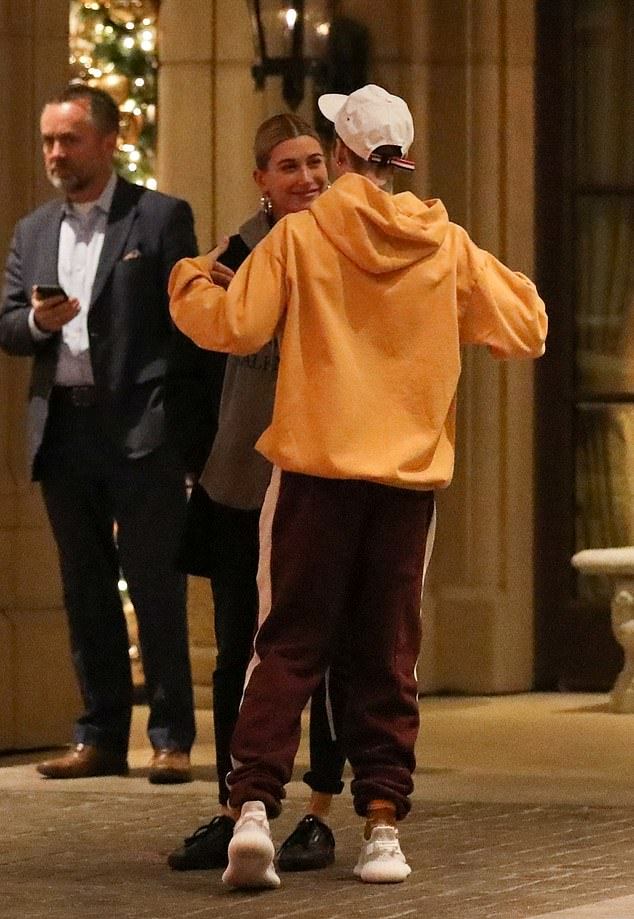 Hailey and Justin Bieber celebrated their first New Year post marriage in Oahu, Hawaii. They were accompanied by a couple of pals – Kelia Termini, a surfer and model, and Laura Lentz. Reportedly, Justin interacted with his fans on the island and shared how 2018 is the most special year in his life.
You may also like to read: Wedding Reception Of Priyanka And Nick Continues, The Couple Hosts A Party For All The Bollywood Stars
Hailey shared a lovely post on Instagram, in her post the couple is seen having a good time together.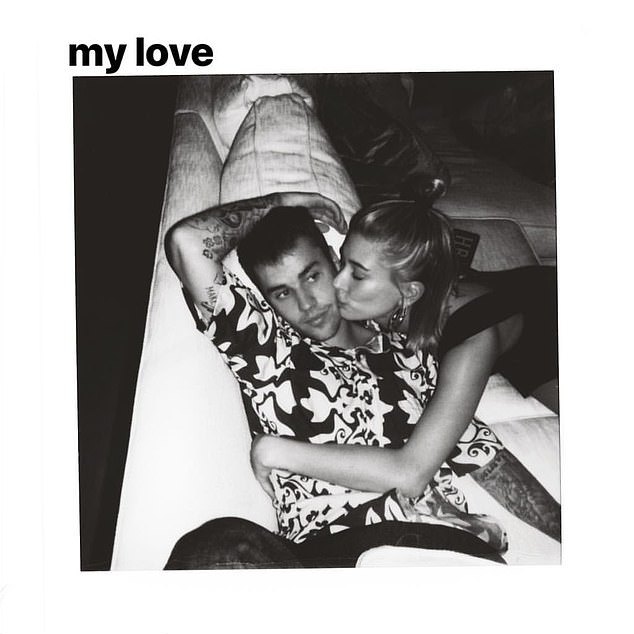 Justin sings outside the hotel for Hailey and their PDA is definitely making the other couples jealous.
Below is the link of Justin's serenading for her wife Hailey, have a look.