Beating Mark Zuckerberg, Kylie Jenner is now the world's youngest self-made billionaire according to the Forbes. The internet has gone insane right after the declaration by Forbes. It's a fact that Kylie Jenner is now officially a billionaire but the netizens refused to believe that she is a 'self-made' billionaire. Kylie Jenner owns a brand named Kylie Cosmetic and gets her profit from it. Apart from the fact that she already had like millions of dollars it is believed that the very own brand of the star is responsible for making her the world's youngest billionaire but people believe that she is only able to achieve it because of her popularity among the girls for being a Kardashian sister and also that she was already so rich and there's nothing like 'self-made' about this.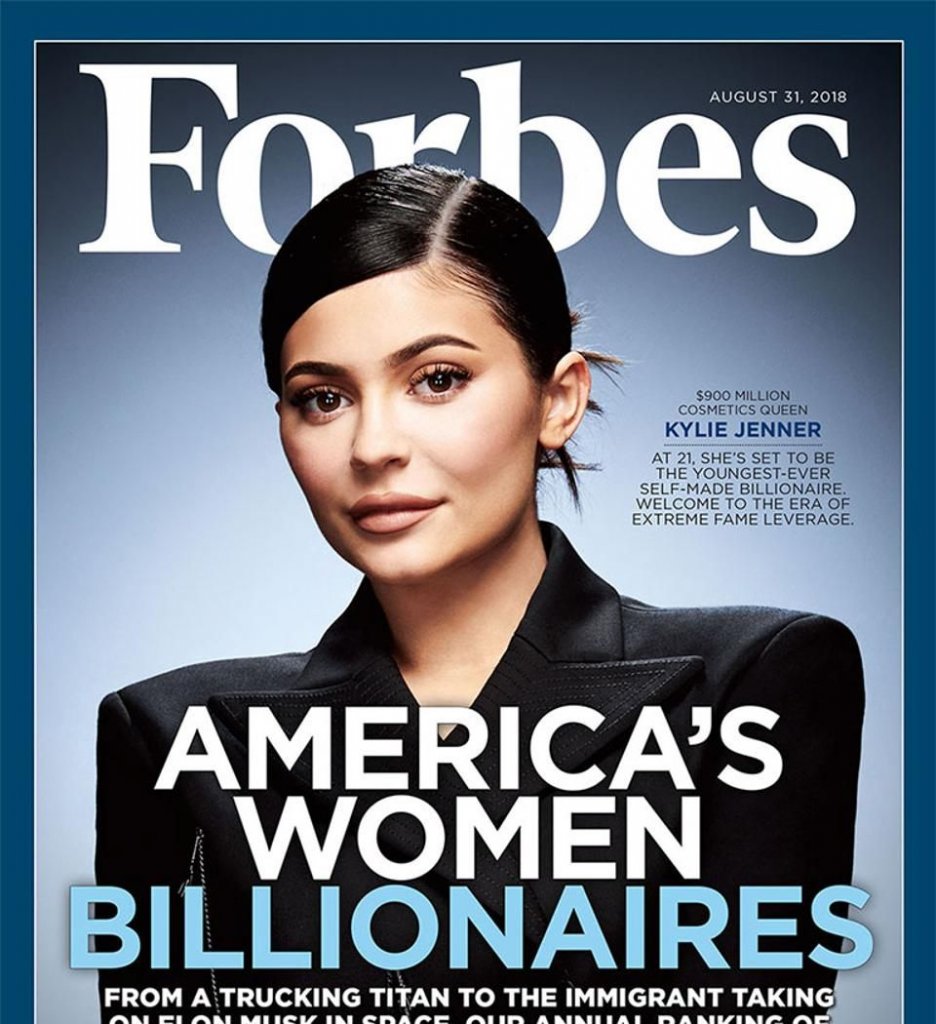 The hilarious reactions of netizens to 'youngest self-made billionaire' are something that you definitely shouldn't miss. Scroll down to go rolling on the floor laughing on these hilarious reactions:
1. The dictionary.com totally nailed it by using a bit of sarcasm right after the declaration by Forbes.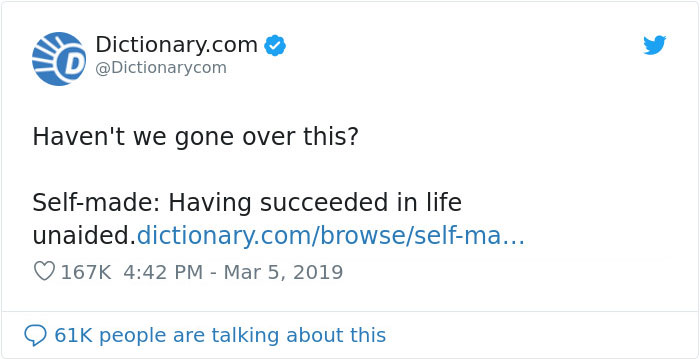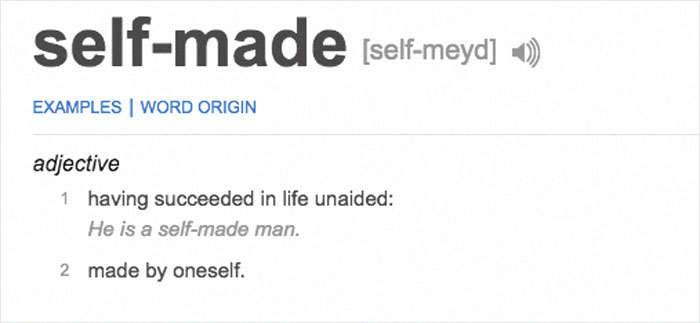 2. The editor of Forbes is to be blamed for the damage I guess.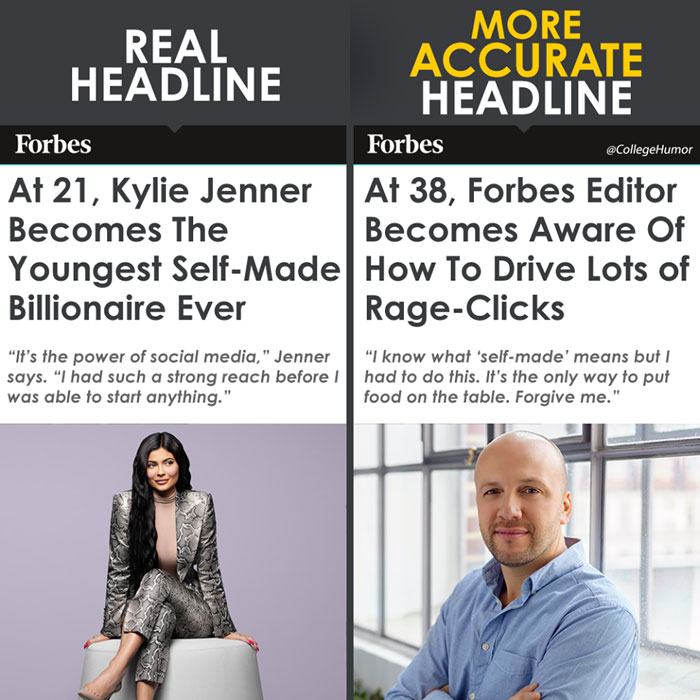 3. The truth has been spoken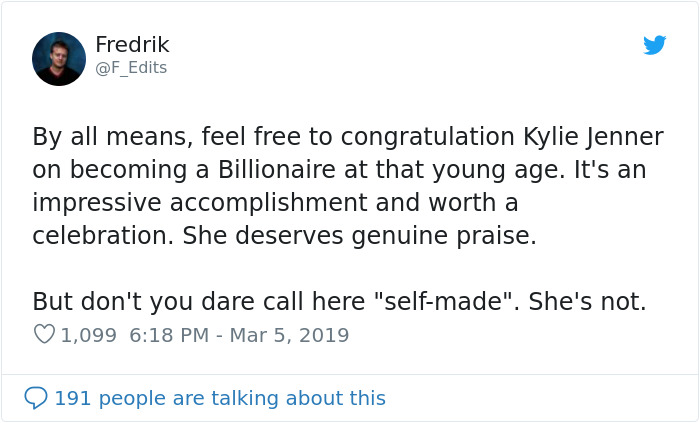 4. People are taking it pretty hard actually.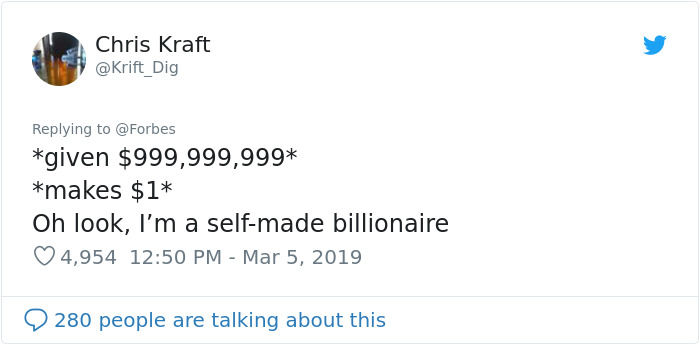 Read More: Boyfriend Dumped Girlfriend For Being Ugly, Now She's Gorgeous Than Ever!
5. Honesty in this tweet is at another level.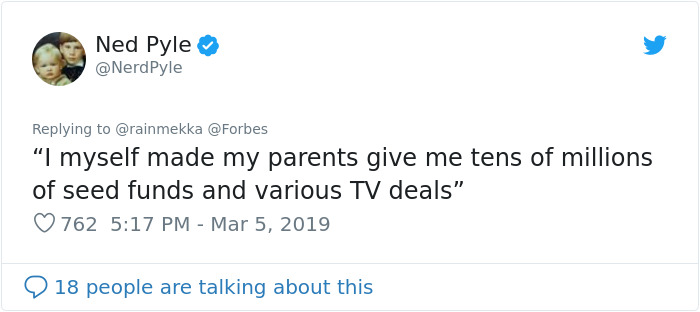 6. I mean obviously it wouldn't be possible without the massive head start that she was given.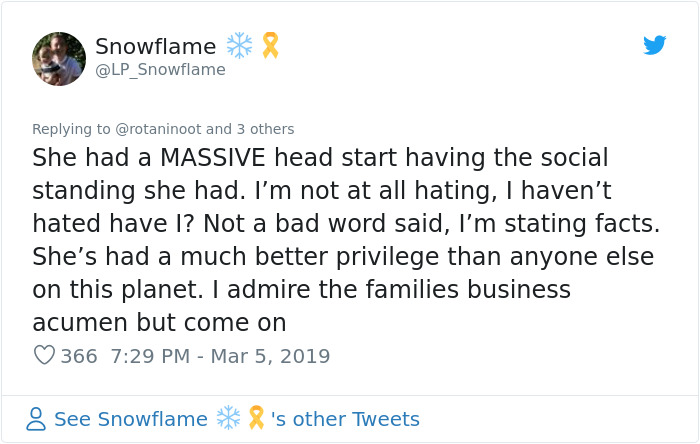 7. The plastic surgeries made it possible

8. Lets all take a moment to thank this person for the damage control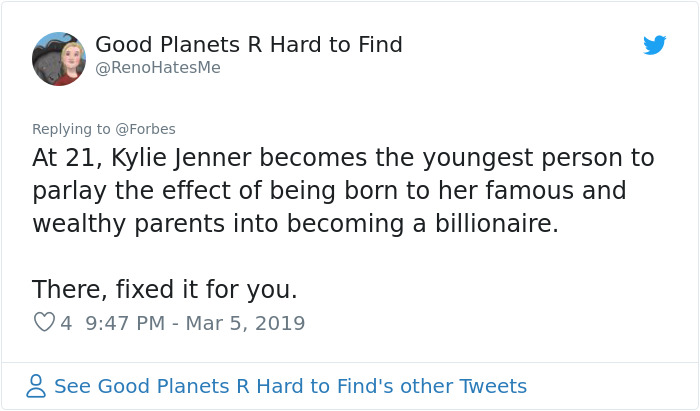 9. I have never agreed more to anything in my life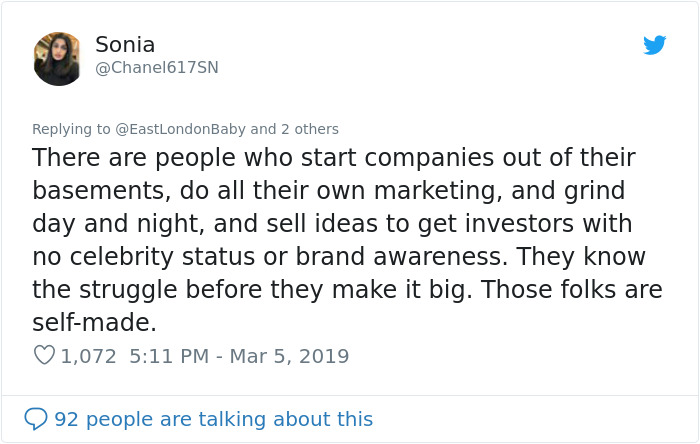 10. I think its a faceslap for Forbes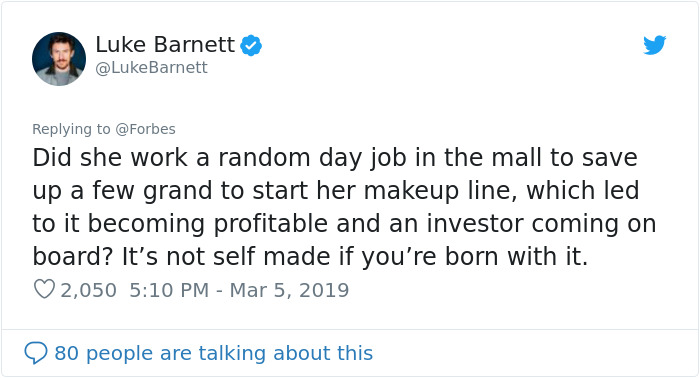 11. One of the most hilarious reactions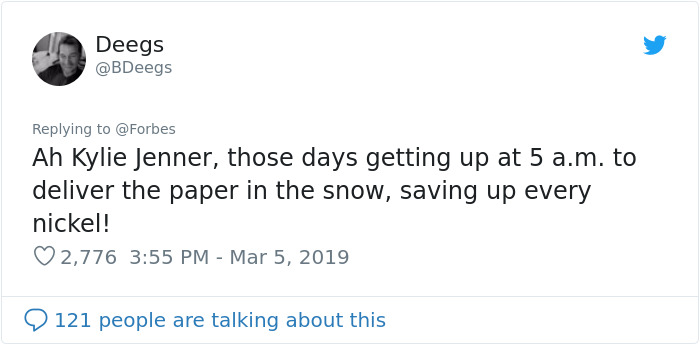 12. Yeah, I think the celebrity status, rich family, massive headstart, million fans, already a millions of dollars doesn't count.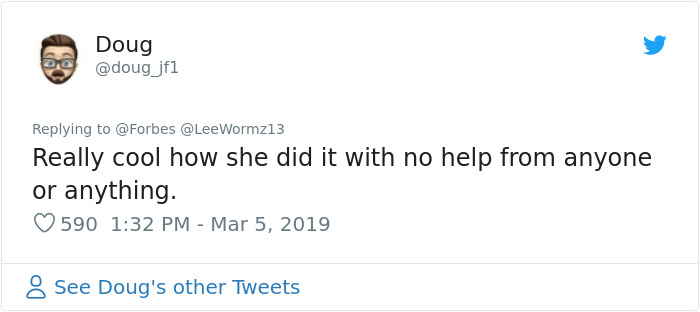 13. Is Forbes trying to change the definition of the word 'self-made' by this new declaration?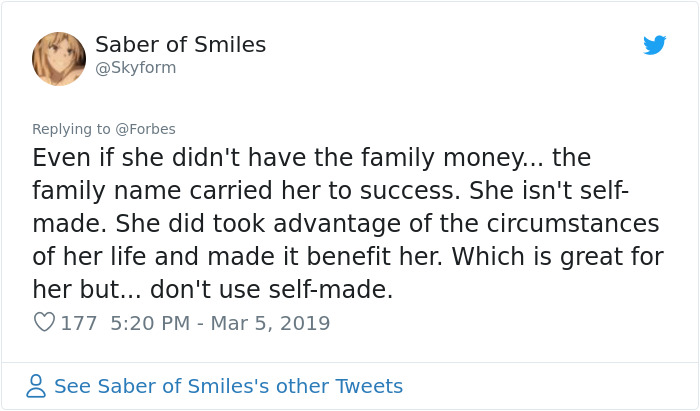 14. Apart from the hilarious reactions, there were people who actually praised her.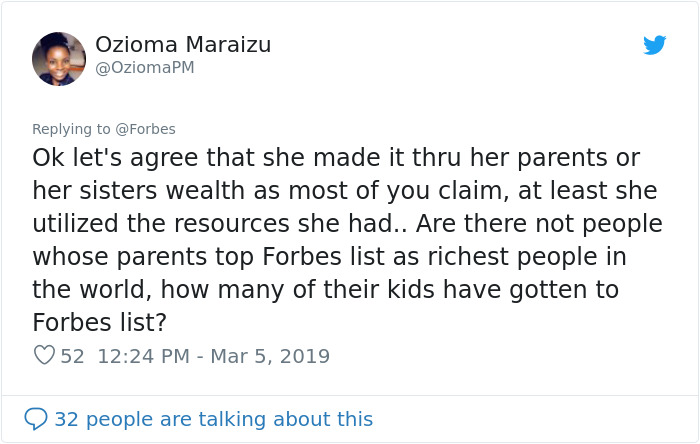 15. Another supporter of Kylie being 'youngest self-made billionaire'.