A photographer Kenneth Panlilio clicked the picture of Melvin Mendoza,
a 9-year-old boy selling flowers by the roadside to earn money for his family. The 9-year-old boy was completely engrossed in reading his school books while there were two rows of Sampaguita flowers in front of him which he sold.
Image Courtsey: Twitter | PinoyJourn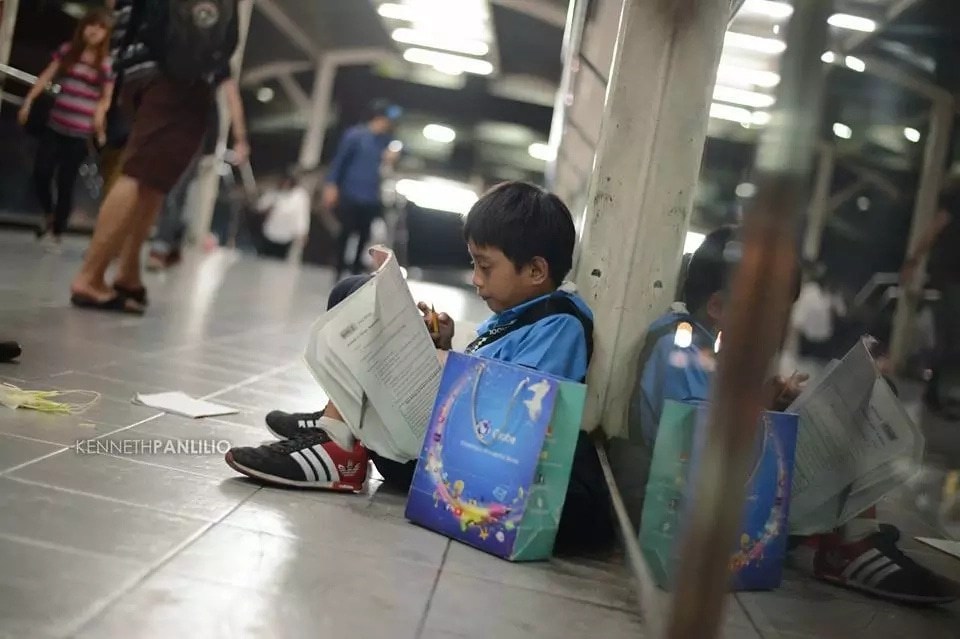 Every day after his school got over, Melvin took a bus from Munoz to North EDSA to sell his flowers. After selling his flowers, Melvin would go back home to his mother alone and sometimes his elder brother Marlon Mendoza took him home.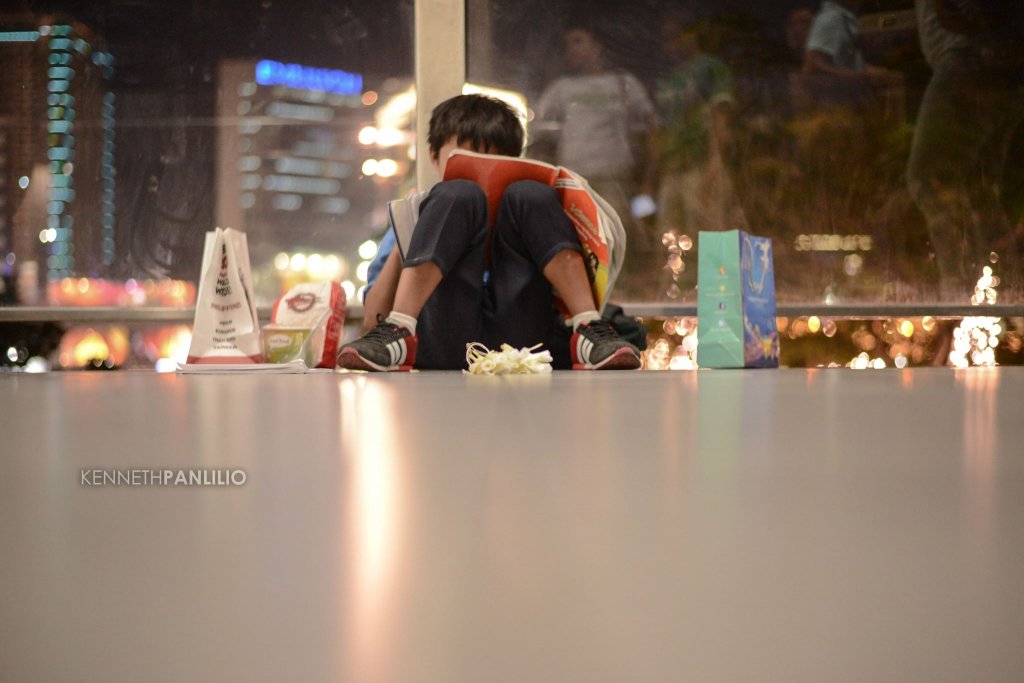 Melvin's elder brother Marlon, who was 11-years-old also sold flowers to earn money for the family and help their mother as their father was in jail. Both the brothers stayed out of the home until midnight to earn as much as they could for their living and for providing for their school fees. The brothers were sometimes provided with food and money by people without purchasing the flowers.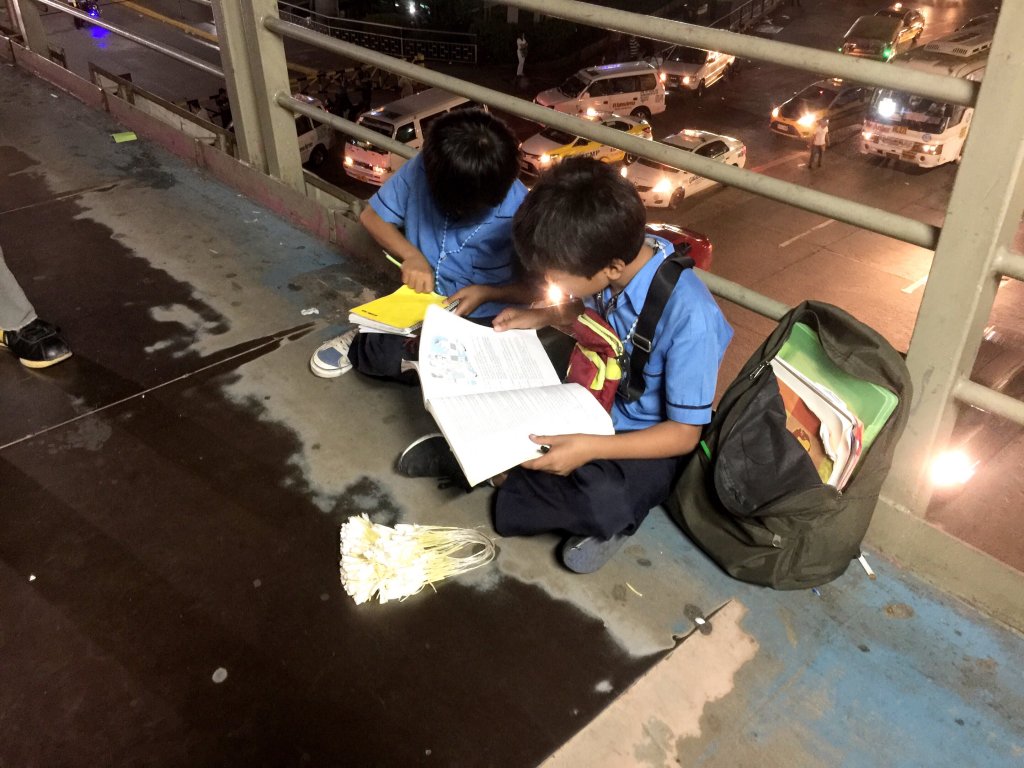 Melvin and Marlon accepted that it was difficult for them to balance their studies and selling flowers but they had to get by. They even sold flowers on weekends to help their family.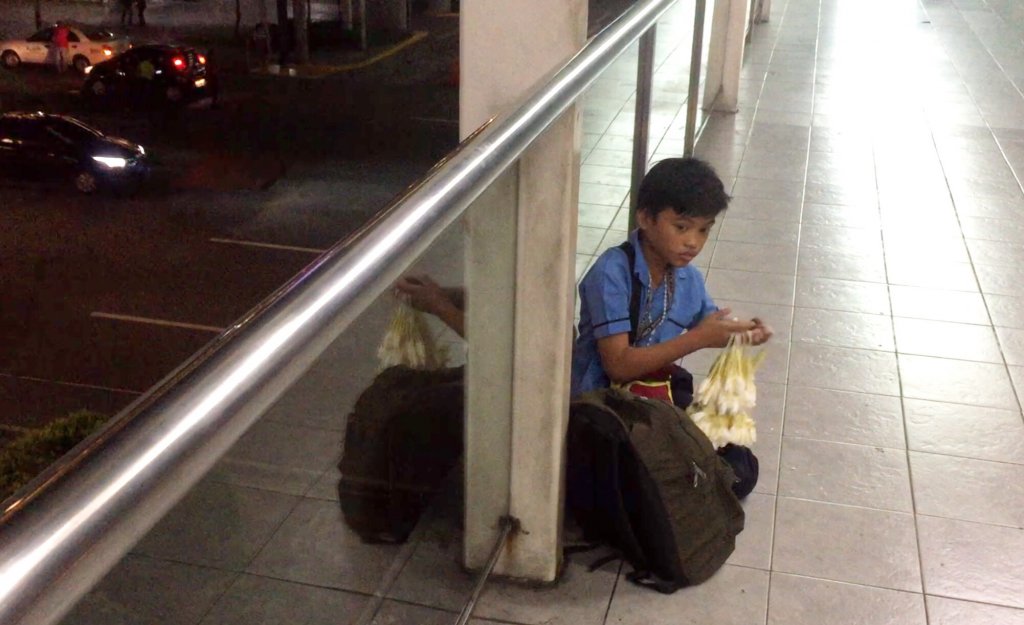 Melvin and Marlon's mother Rochelle sold small garlands of the Sampaguita flowers which are hung on the rear-view mirrors and are worn by the Catholic saints.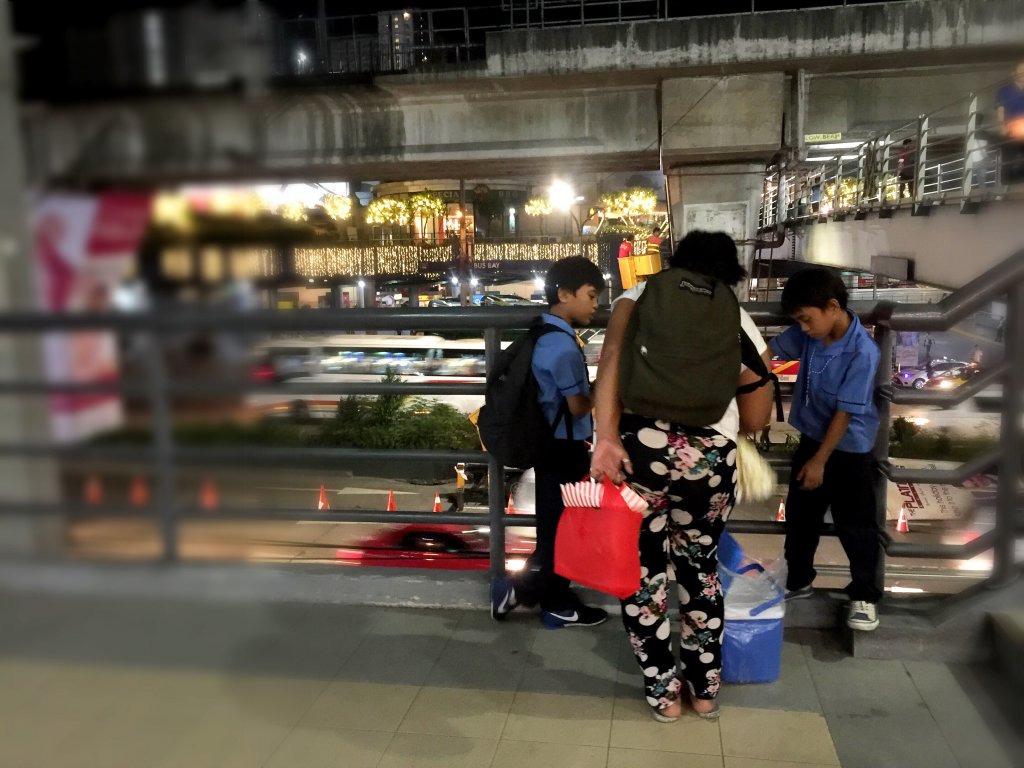 Their mother said, "My sister-in-law who also sold Sampaguita taught me to do it. I tried it and it was okay. They (the boys) didn't stop their studies as a result, so we kept at it. I didn't force them to do it or made it an obligation. I make sure they're safe and won't be harmed. We still try our luck. How can we eat if we don't have a livelihood?"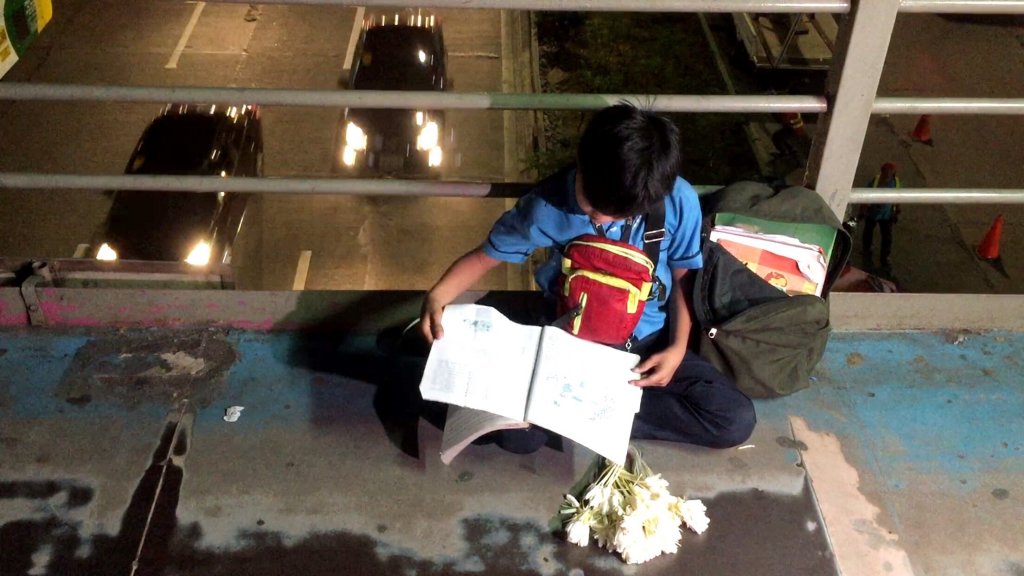 Read More: Photographer Set Up A Photo Booth For Birds, See The Amazing Results Here!