Getting pregnant is the happiest news for a couple. I mean Married Couple. And as we know it's not that easy. Of course, it takes a lot of time and effort but the journey is definitely unforgettable. The sweet struggle doesn't even qualify for a struggle because it's always filled with love care and affection. A famous illustrator named Yehuda along with her partner Maya has perfectly depicted their year-long journey of becoming pregnant in couple comics. The sweet couple perfectly portrayed the experience of getting pregnant through a couple's perspective. Through these couple comics, they tried to portray their own experience in a pretty amazing manner.
More Info: Instagram
See the beautiful illustrations made by Yehuda depicting the journey of becoming pregnant:
1. The phase where you realize that you want a baby.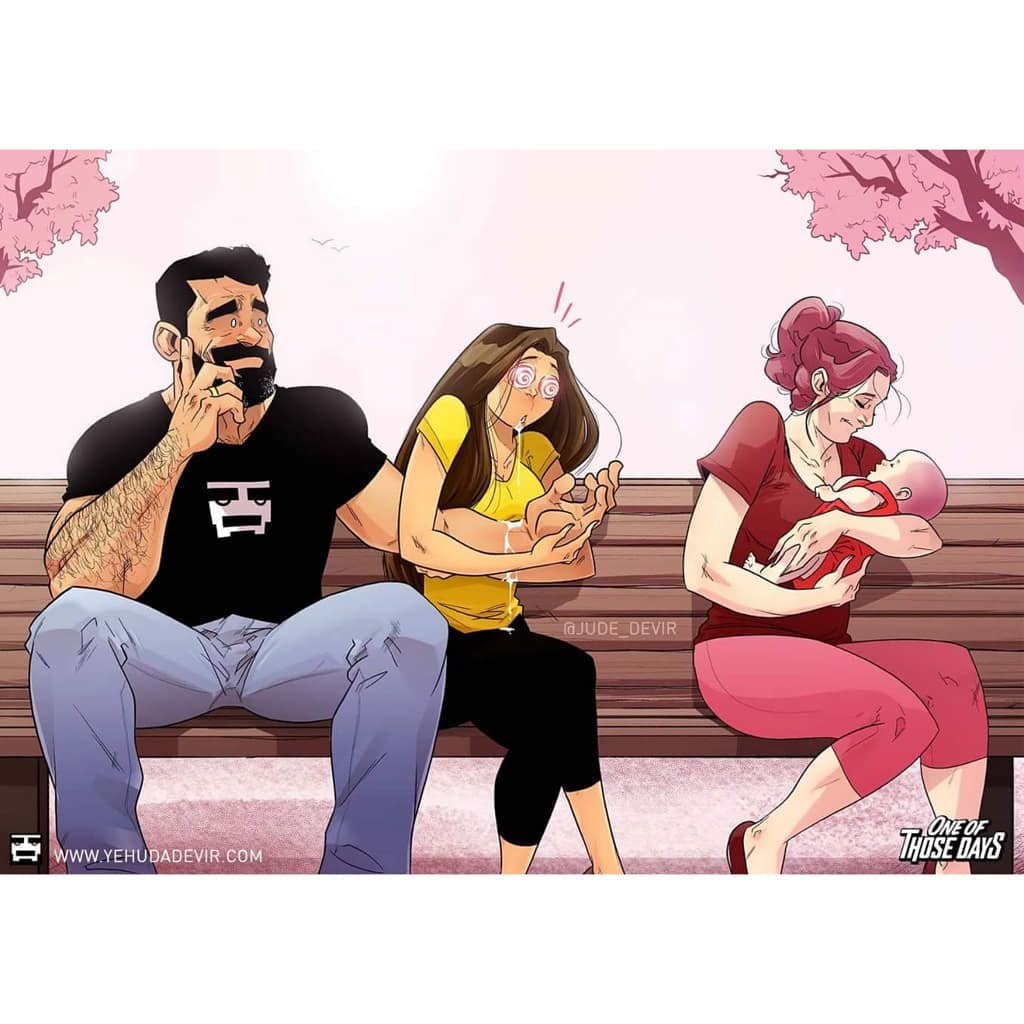 2. And that would be the first step for the process of making a baby.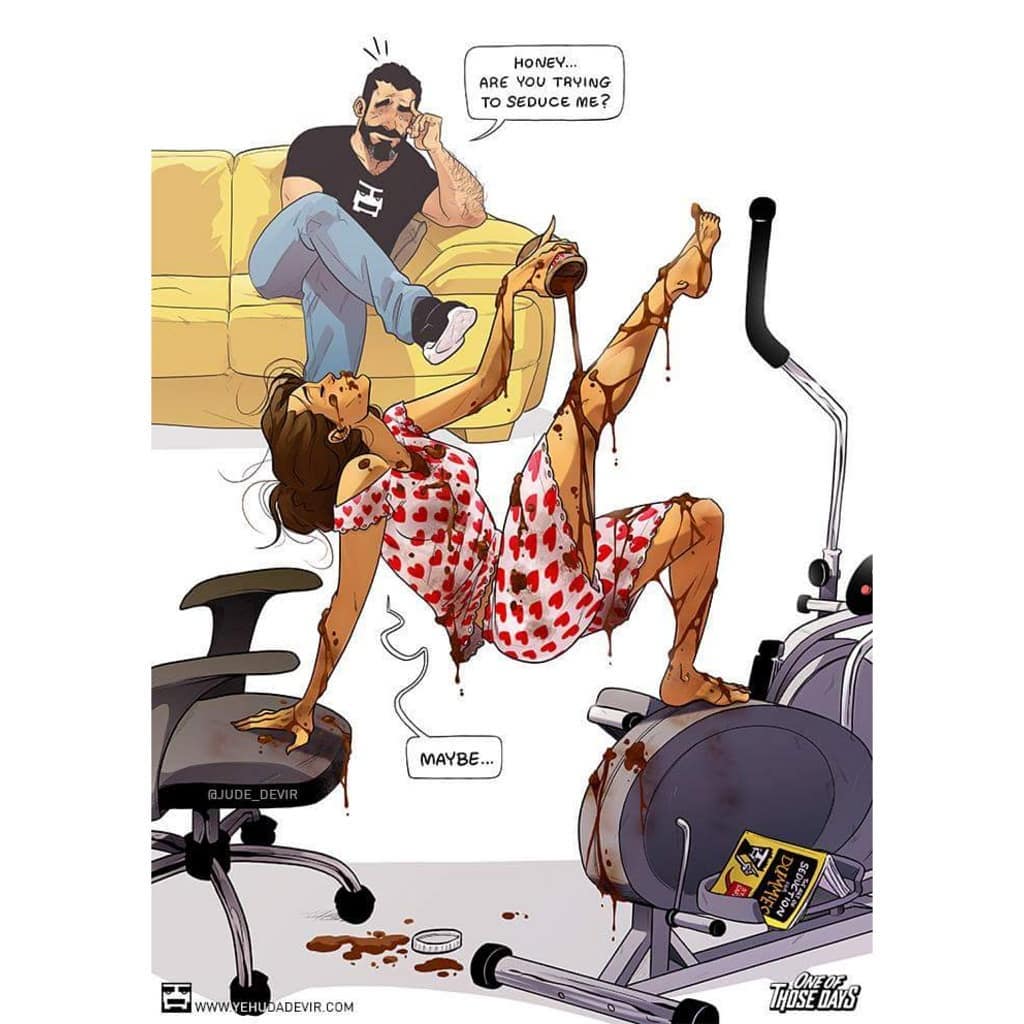 3. The ovulation cycle undoubtedly plays a key role in the process of getting pregnant.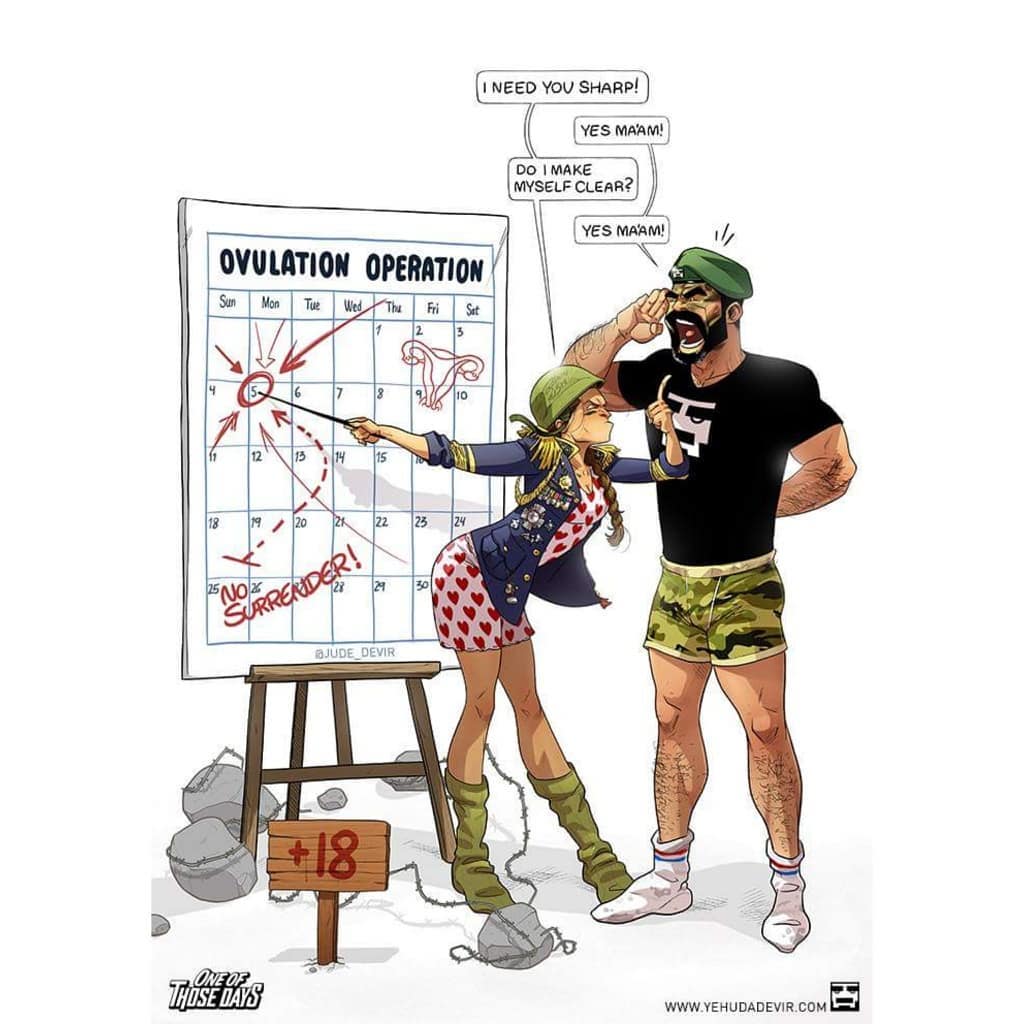 4. The unwelcomed guest we all hate but in this situation we literally want it to go away.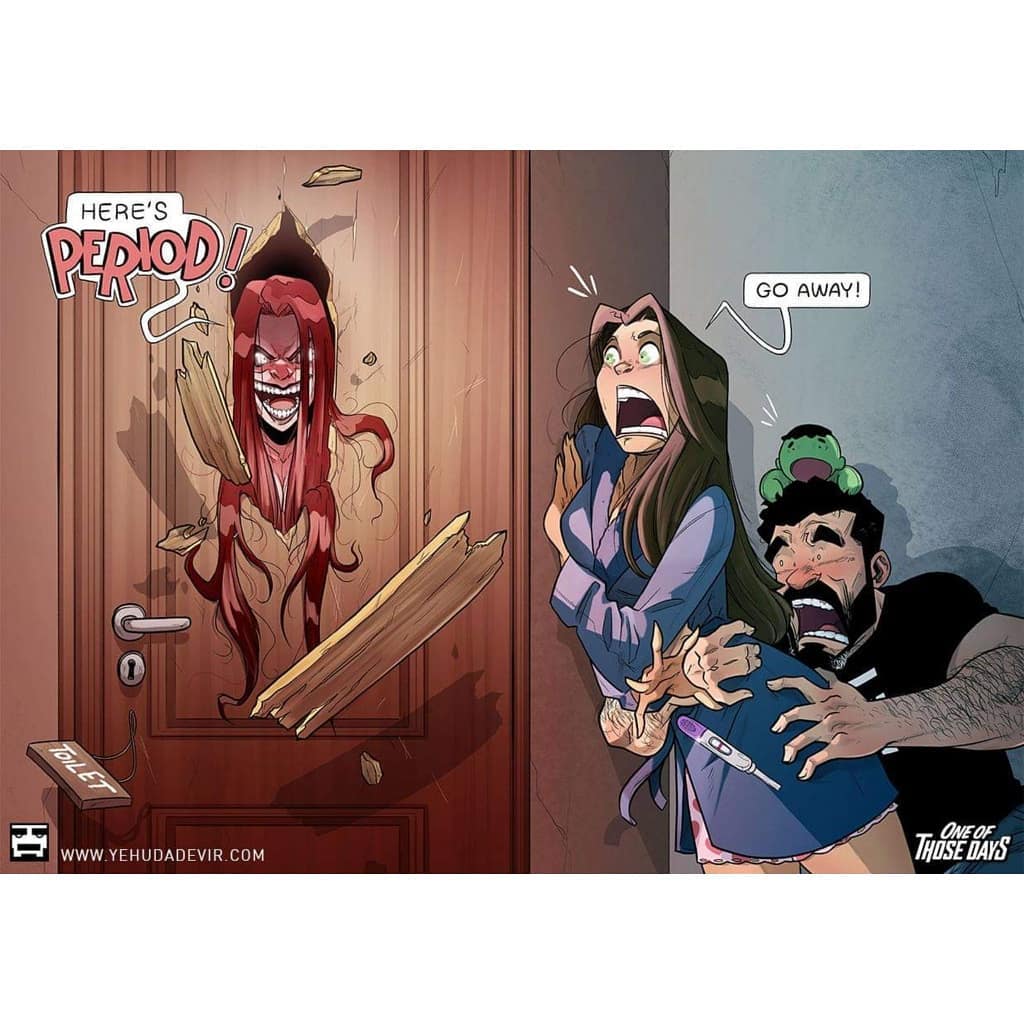 5. And when finally the big news broke. It's really the happiest moment in any married couple's life and it is perfectly portrayed through these illustrations.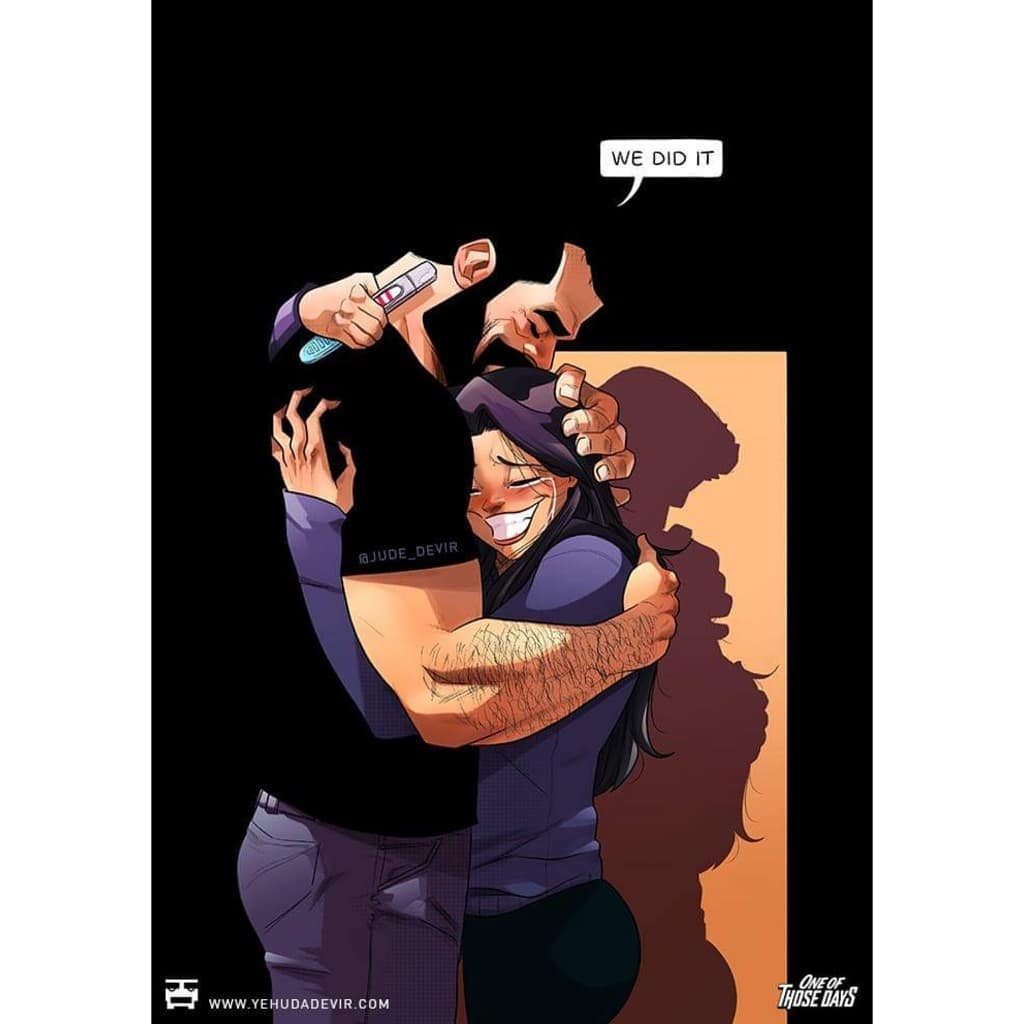 6. Moving to a place where you think your child could grow up and enjoy is another phase of this journey. However, don't let your pregnant wife lift the things.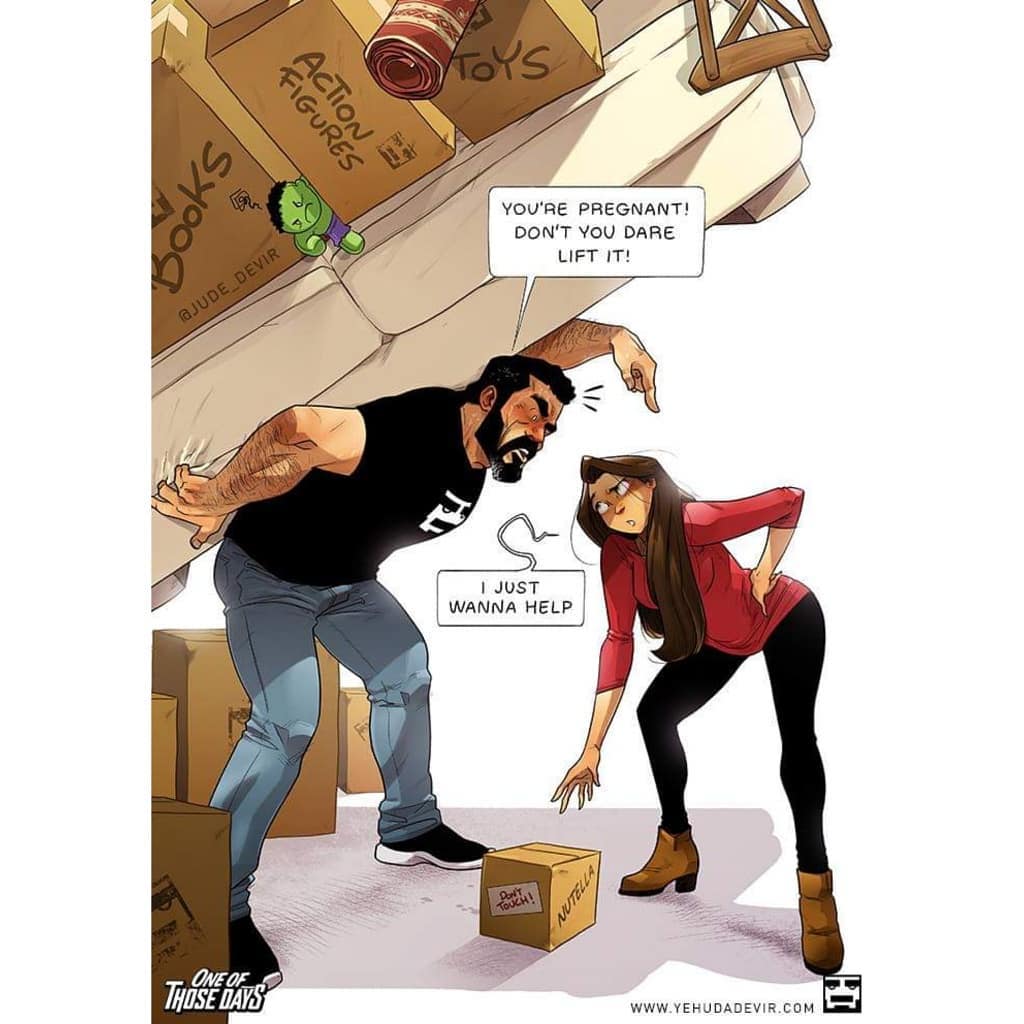 7. Going through various changes including physical and hormonal is the greatest aspect of it and it shows the struggle of a mother-to-be in a pretty honest way.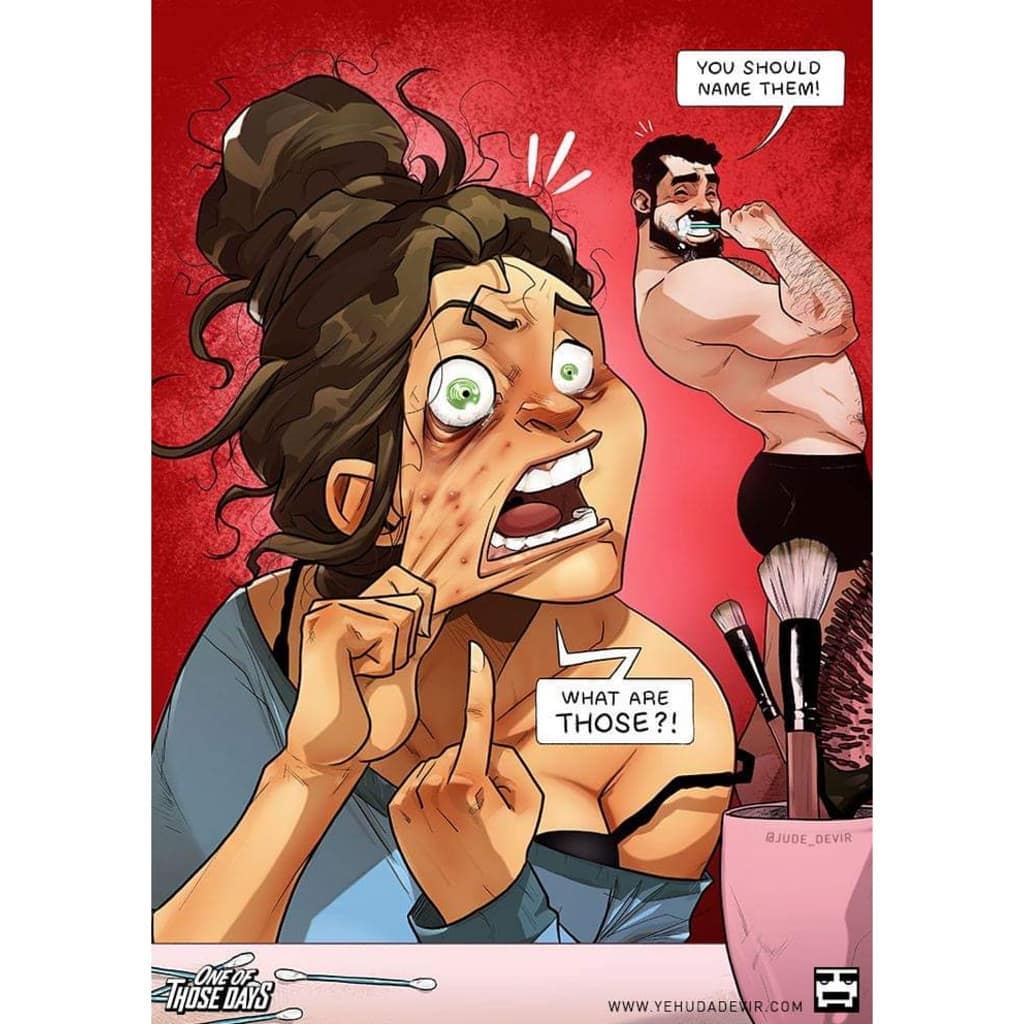 8. These couple comics perfecly portrays the journey of the couple through the stages of being pregnant.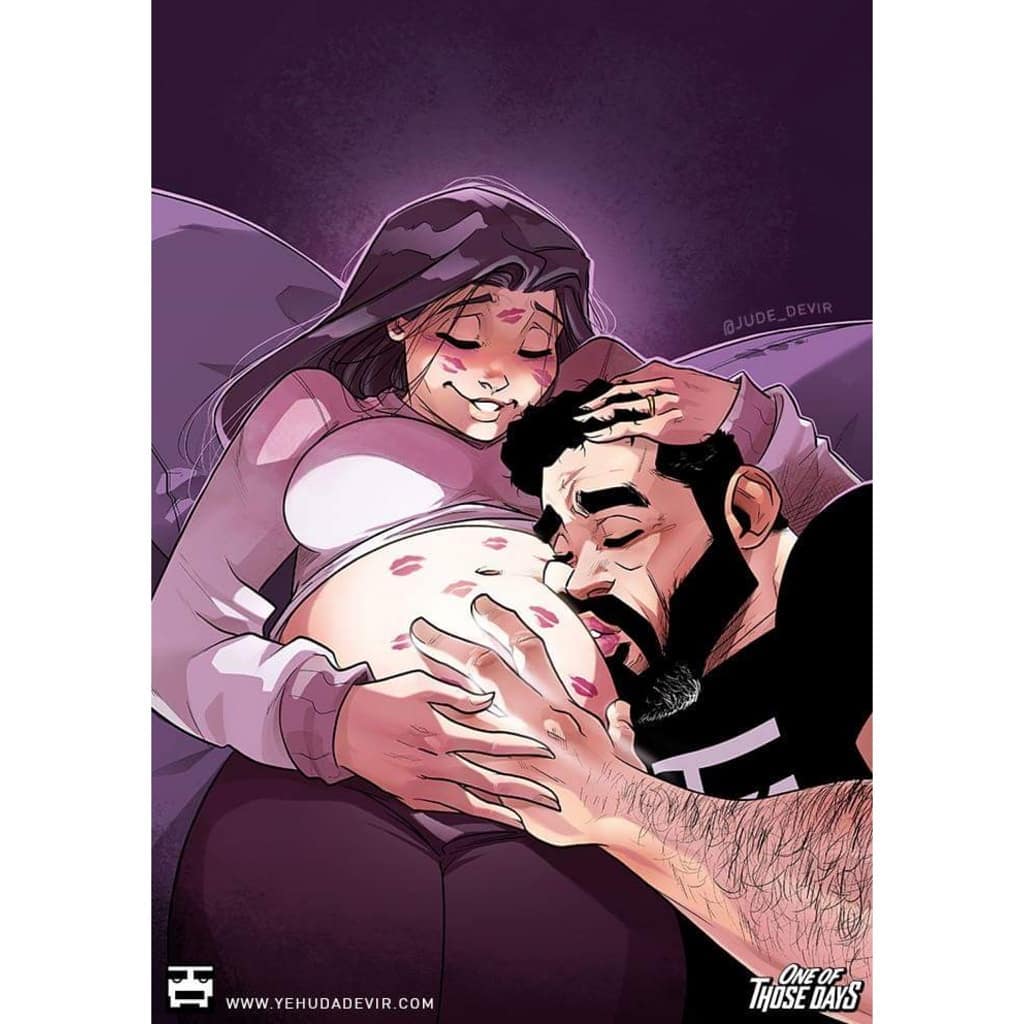 9. And that funny stage where you want her to exercise and stay healthy but she just can't get over with her never ending snacks.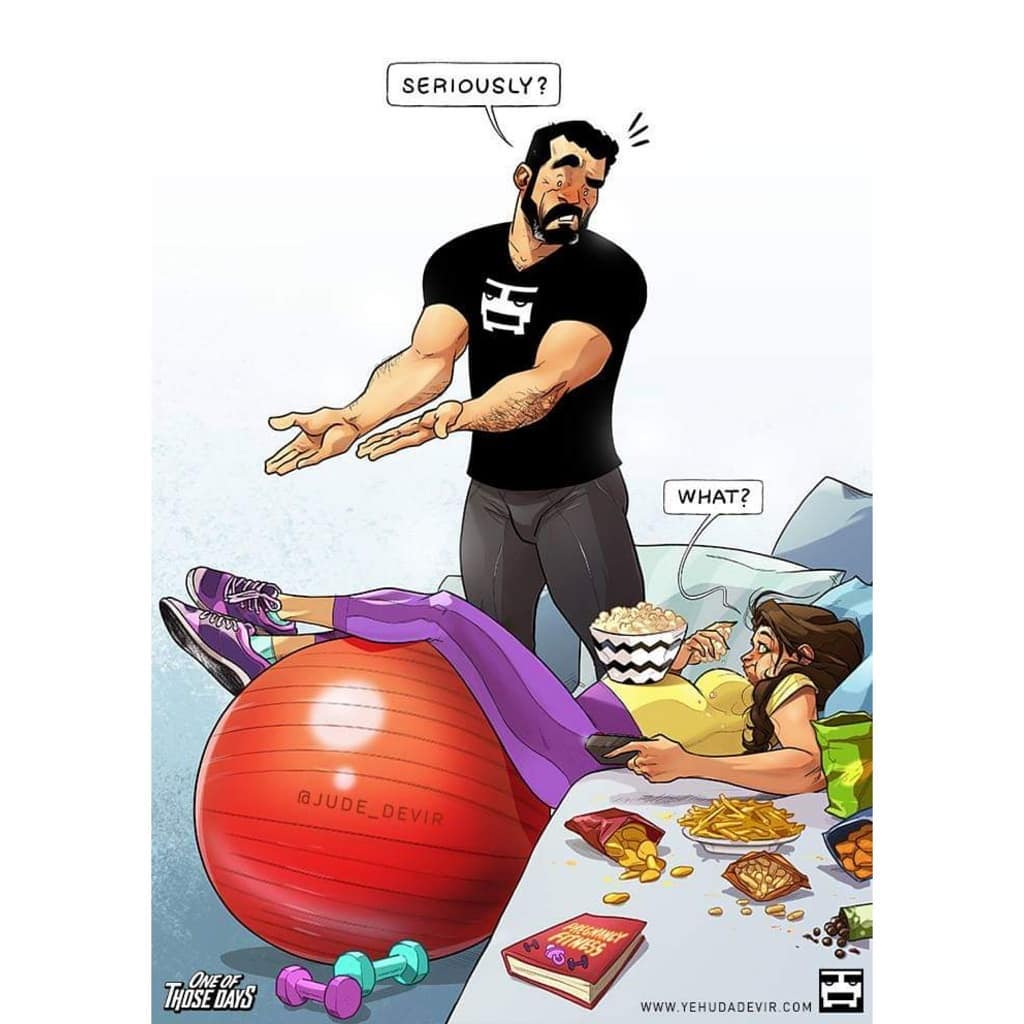 10. And the body changes are undoubtedly fascinating.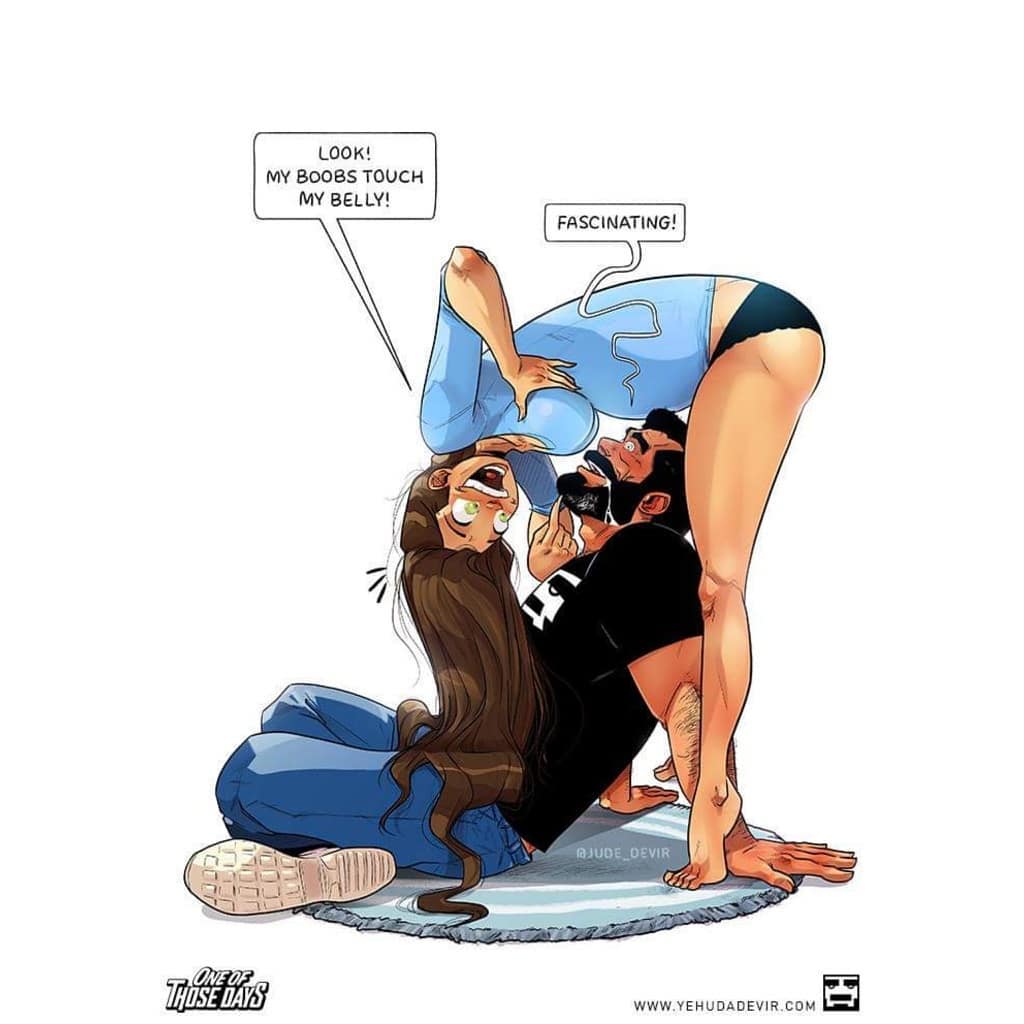 Read More: Man Perfectly Photoshopped Himself Into Kendall Jenner's Photographs