If you don't read news you must be aware of the freezing cold weather in the US. Although people are enjoying seeing those videos of boiling water getting frozen and that of the viral girl's hair getting froze but life of people living there is in real danger. You would get real winter feels looking to these images.
These photos show the freezing cold weather in the US:
1. Lake Michigan in Chicago, (on Wednesday).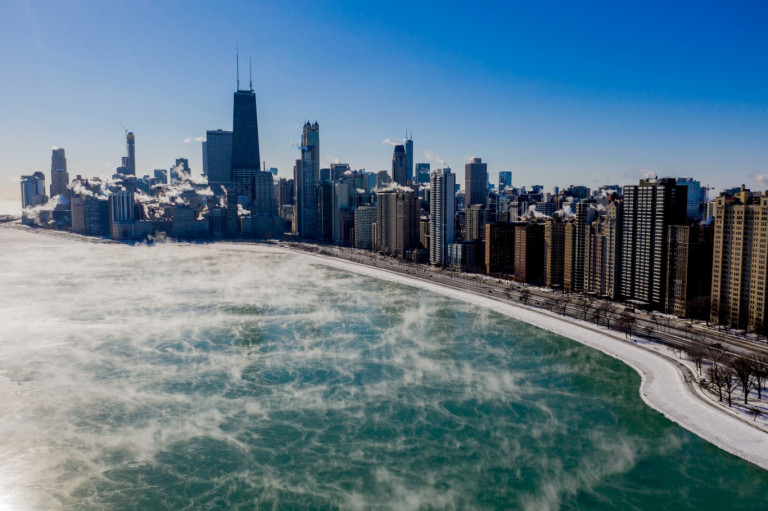 2. This is mold came out, after it rained for two days, freezing rain actually.
3. This picture shows the steam that rose over the Chicago river caused by polar vortex in subzero temperatures.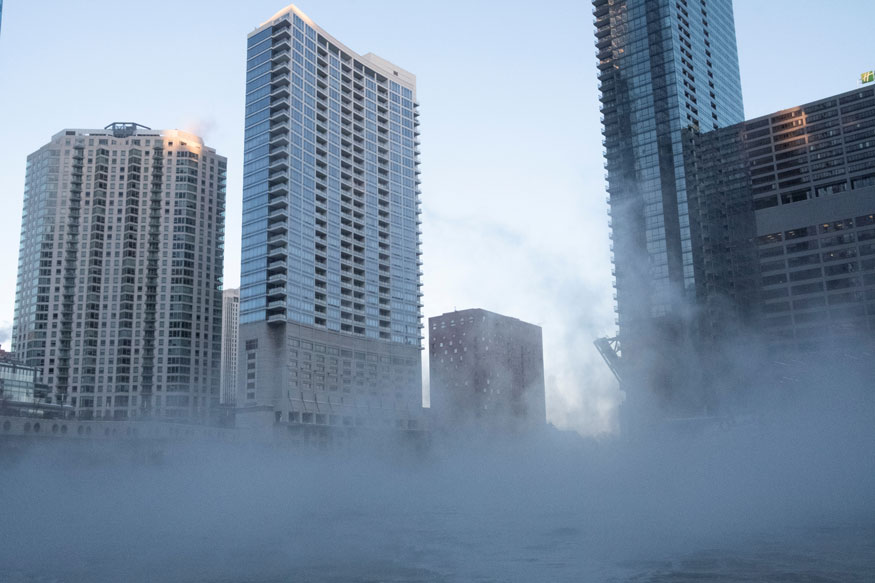 4. This picture shows what happened in a house in Minnesota. Horribly, the toilet tank exploded. It's wondering what would have happened anywhere else.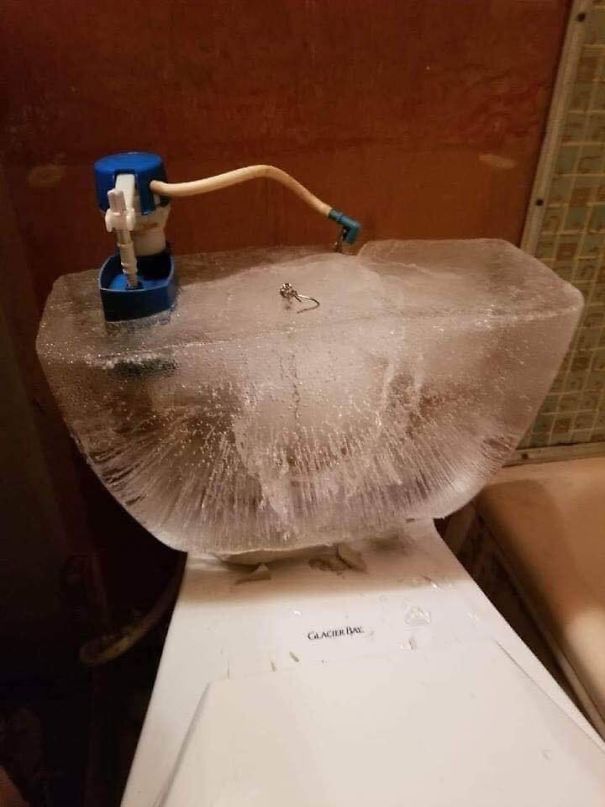 5. And another one from the Lake Michigan.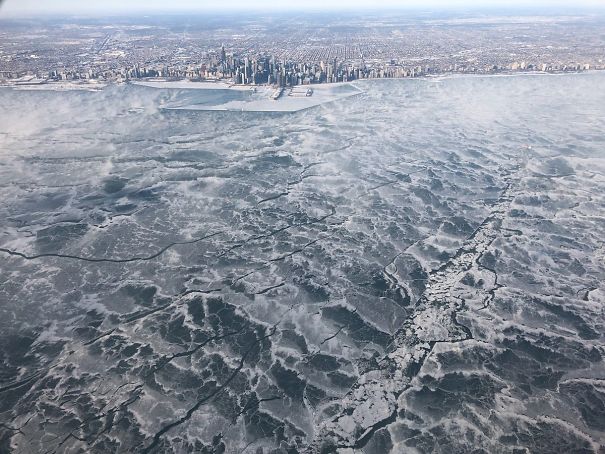 6. This car door freezing this way is really insane.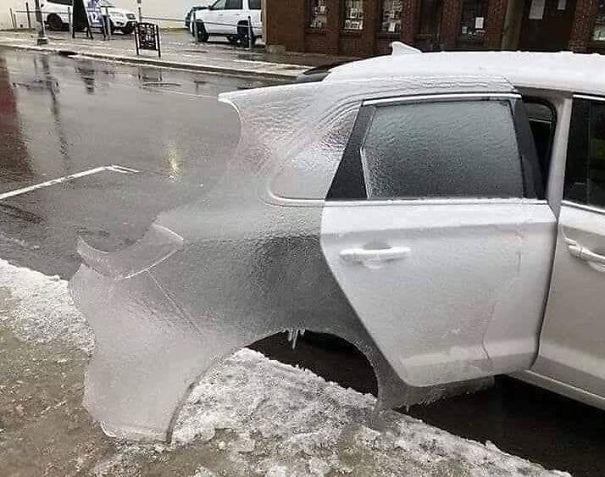 7. This firefighter was clicked while he was working in -40 degree Polar vortex.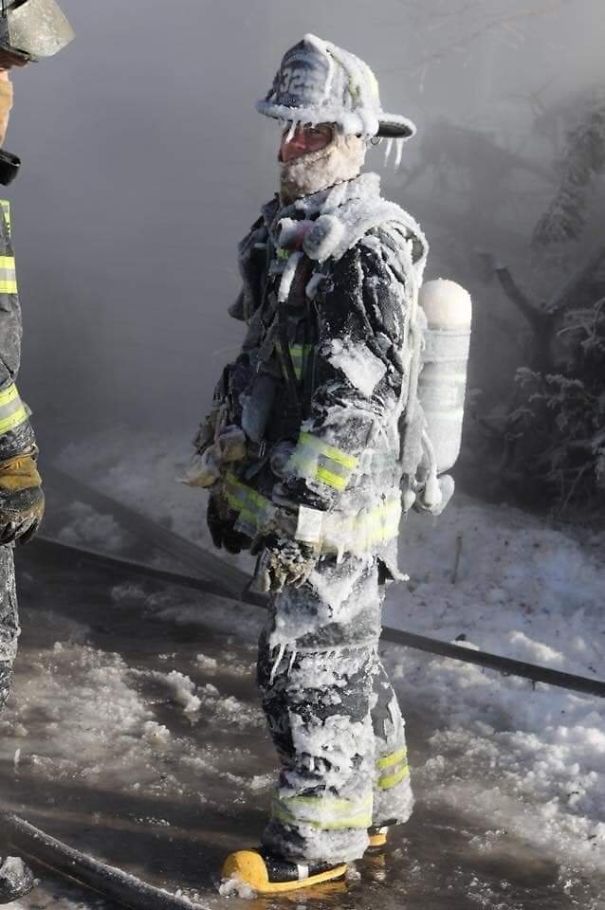 8. This Pedestrian stops to click a picture of the Chicago river.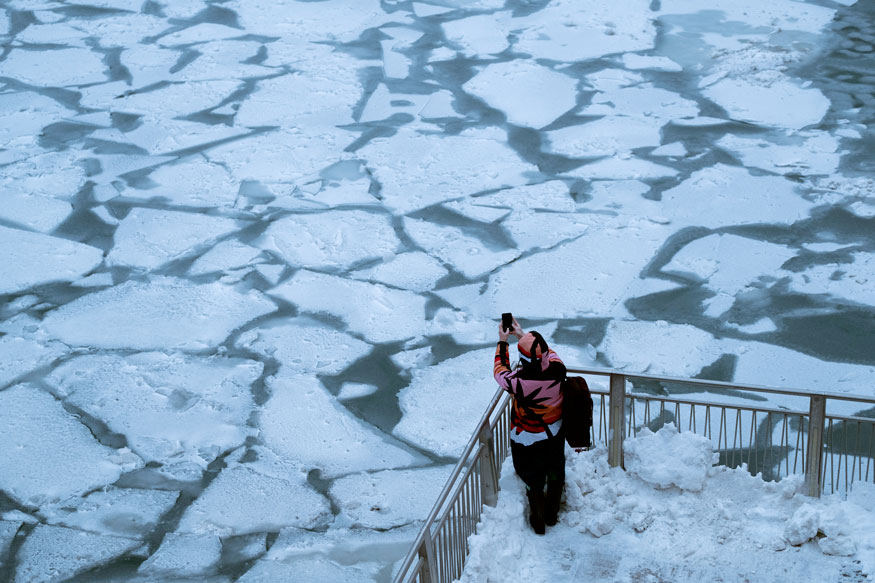 Read more: After Setting World Record For Most Liked IG Post Now This Egg Is Off To Become Most Liked Facebook Post
9. No one can deny talking about this Polar vortex.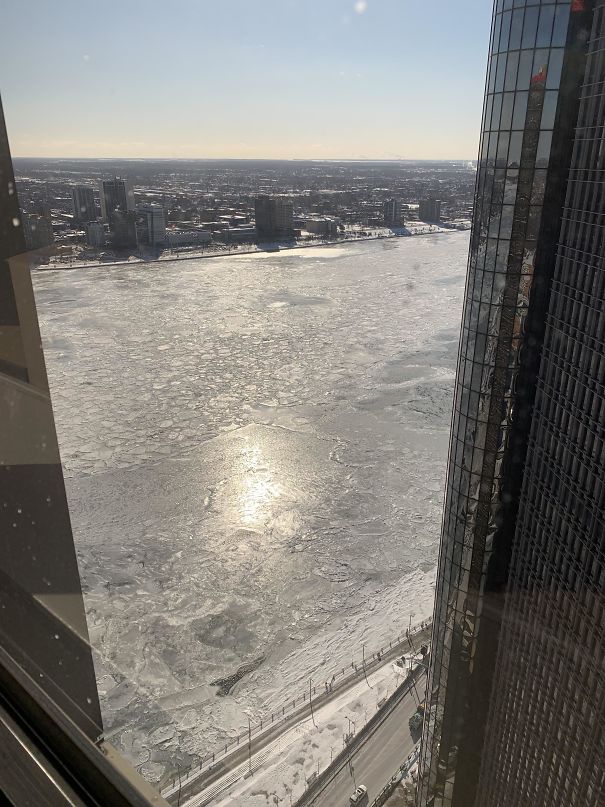 10. Daniel Dylla, a student from Minnesota University got his eyebrows and eyelashes froze.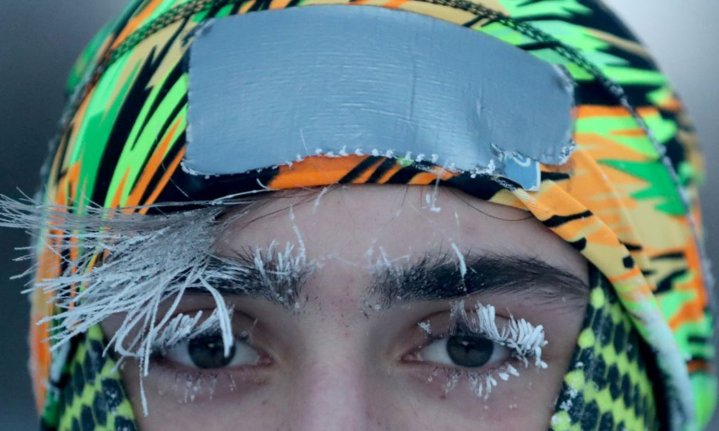 11. Setting these Commuter Train Tracks On Fire To Warm shows the immense cold.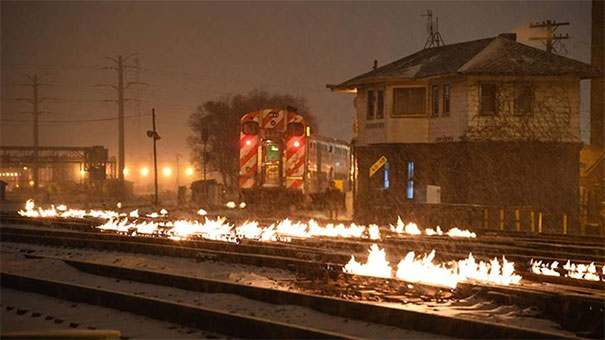 12. Are Freezing Eyelashes the new winter fashion?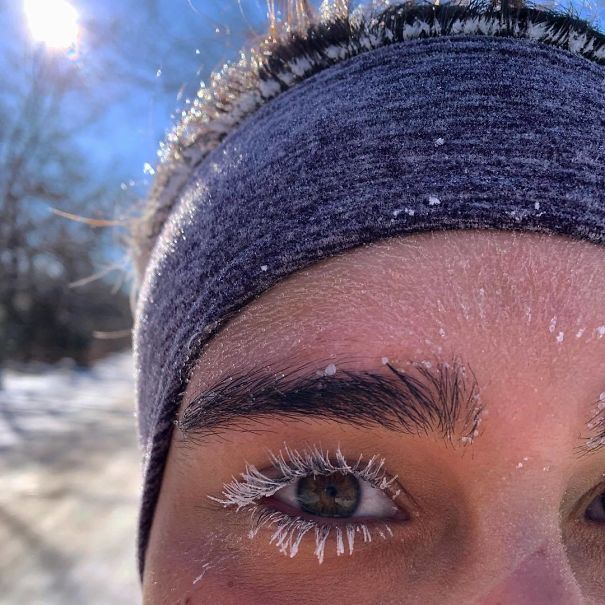 13. Is this what happens after blowing bubbles in this freezing weather?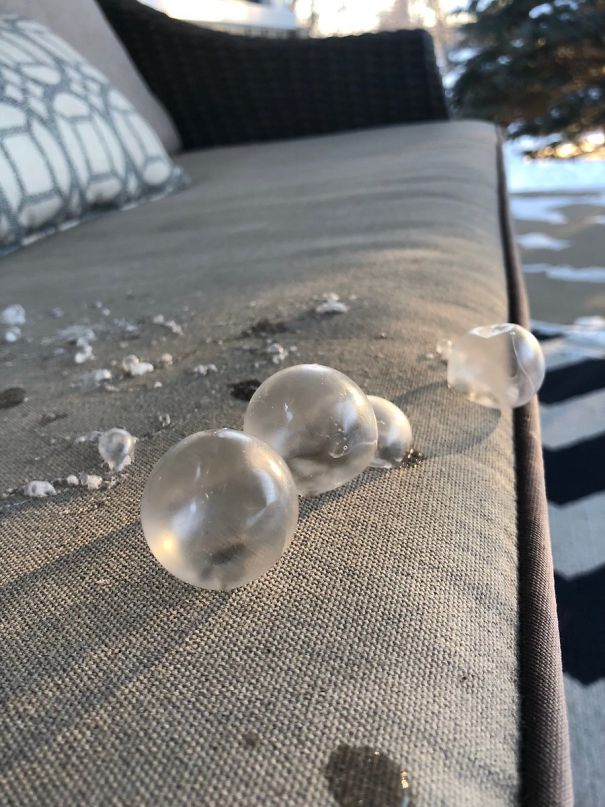 14. One can know the immense cold after seeing these inside doors.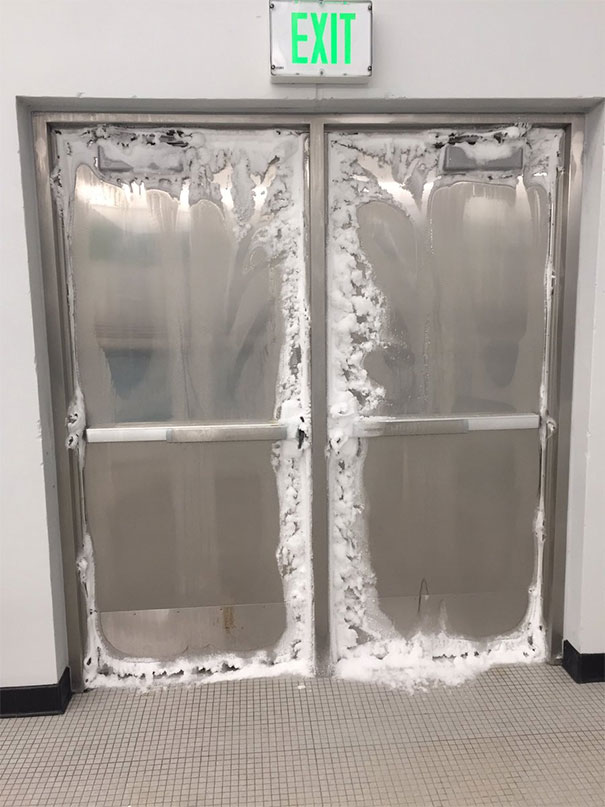 15. Who could wonder the Polar vortex can cause the toilet seat Freeze?
16. Frozen Lake Michigan again.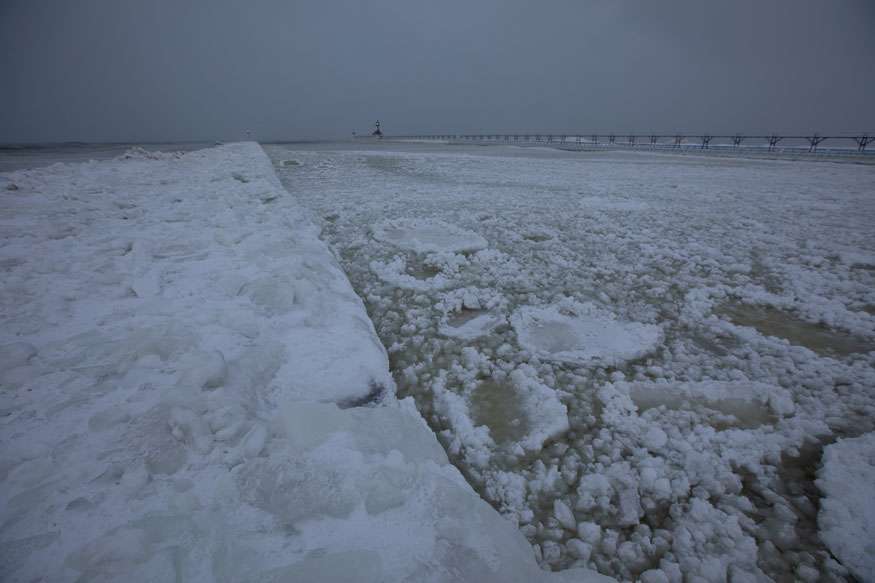 17. How could someone walk on this road in this whiteout winter storm?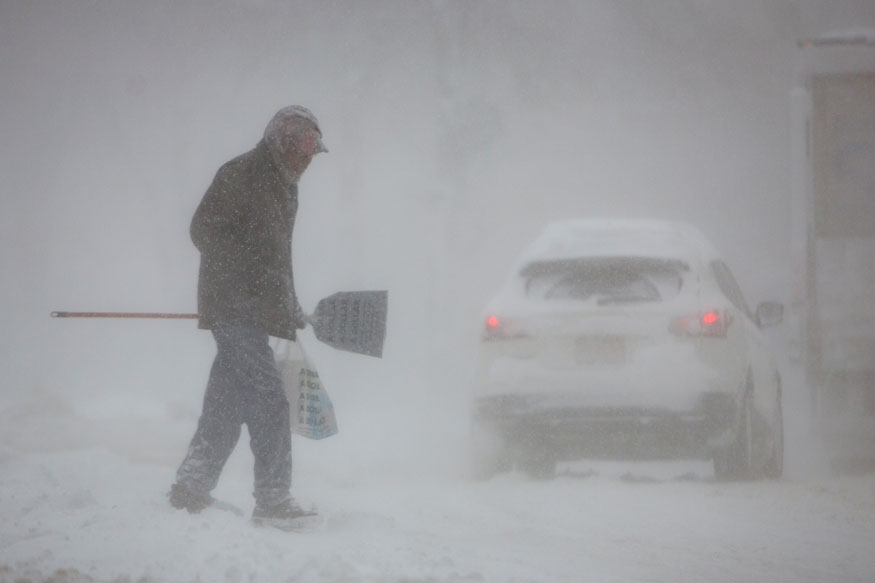 18. What going to daycare seems when it's -30 degrees outside.
19. No wonder these frozen chicken eggs show the immense cold.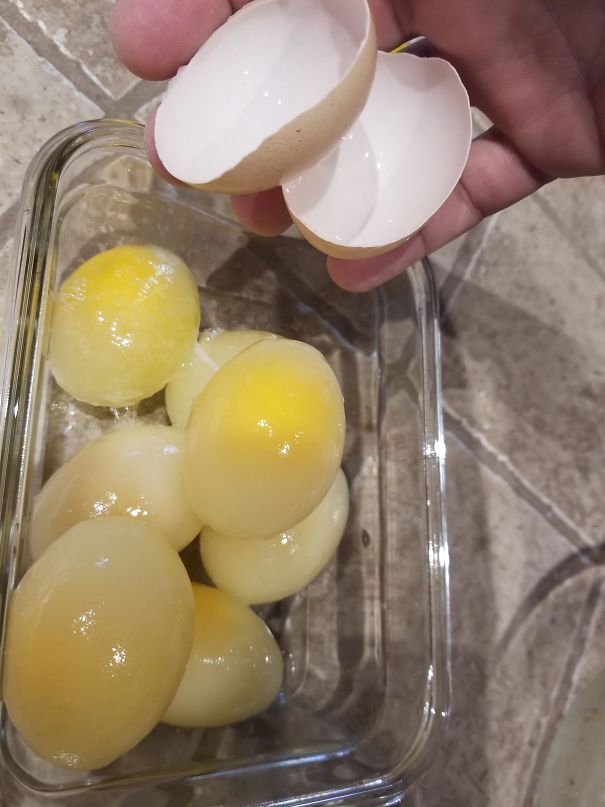 20. And so this is a real winter feel when the toilet paper gets freeze.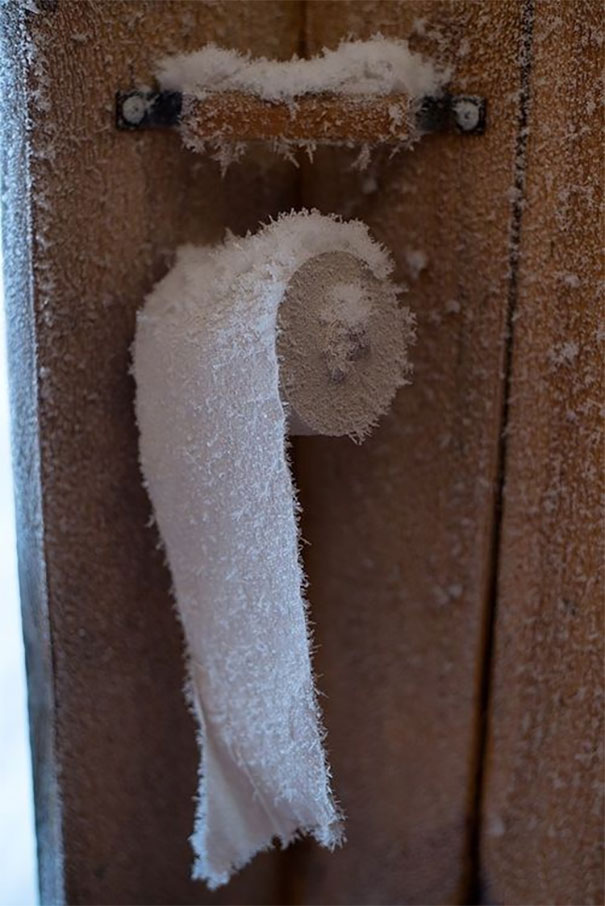 21. What heating up the car feels like in the freezing cold weather in the US.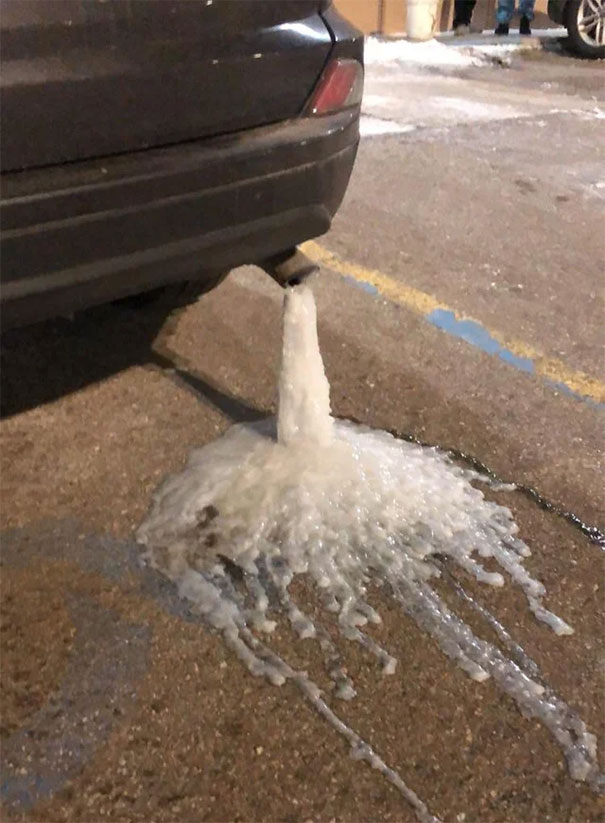 Read more: 8-Year-Old Kid Spent 2 Years Growing His Hair To Make Wigs For Kids With Cancer