The egg post that created the buzz worldwide for being trying to dethrone Kylie Jenner for setting the world record for having the world's most liked the Instagram post and actually doing it, is now all set to dethrone Vin Diesel who has the most liked Facebook Post. A special Facebook page is being created called world record egg in order to accomplish this mission and let's see now if this egg can pull this off.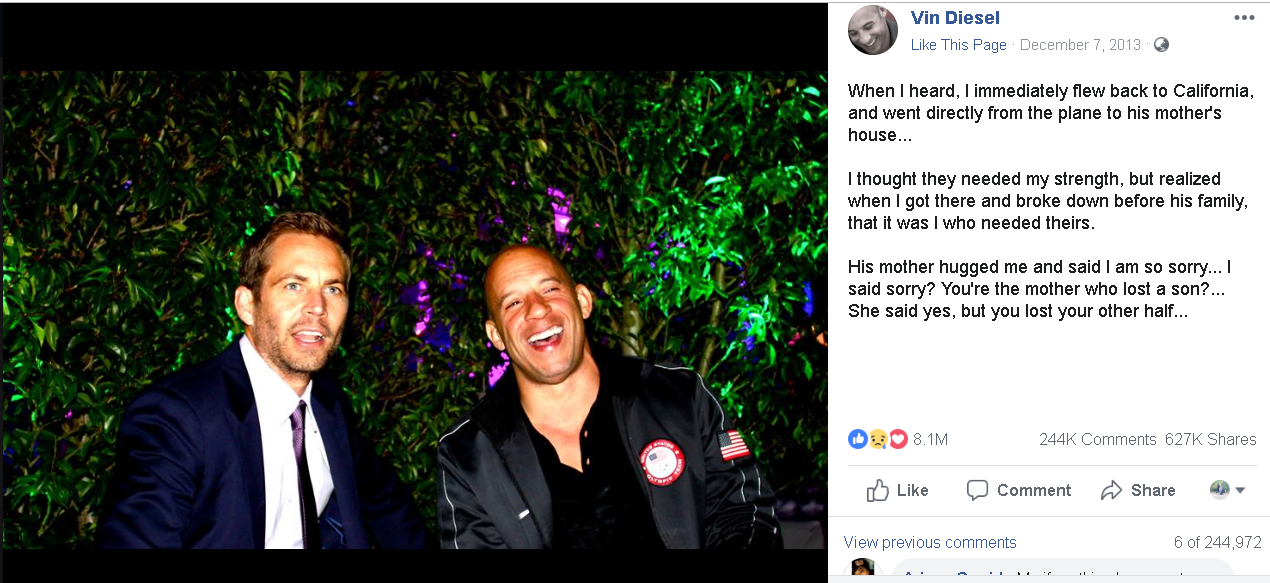 The most liked Facebook post currently belongs to Vin Diesel. The picture that he put right after the death of his best friend and Hollywood actor Paul Walker. The two were costars on the movie Fast and Furious. The emotional post was dedicated to his late friend and it is the most liked Facebook post ever. That post holds 8.1 million likes and now this egg account is all set to break the record. People might be thinking this egg is nothing as compared to Hollywood celebrities but there is absolutely no reason to take this egg for granted because this has broken the world record of Kylie Jenner for having the most liked Instagram post with 26 million likes whereas the previous picture with most likes had just 18 million likes.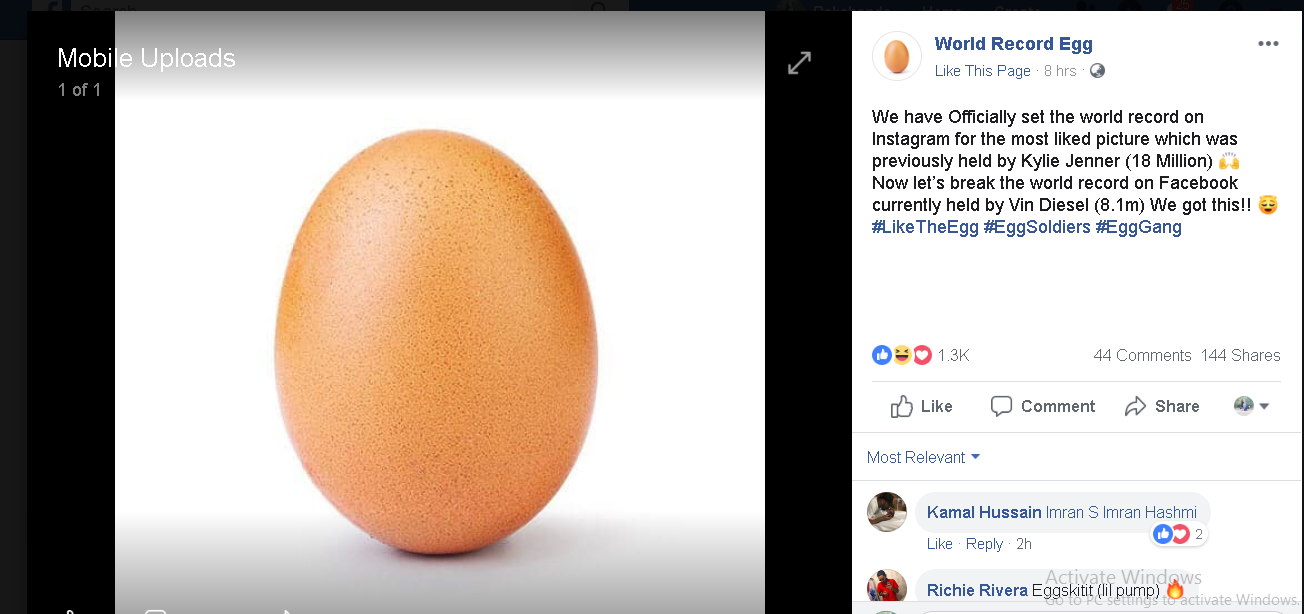 The Facebook page created for this mission has just one picture of a brown egg which is the exact same picture that was present on its Instagram account. The picture has the caption saying, "We have Officially set the world record on Instagram for the most liked picture which was previously held by Kylie Jenner (18 Million) Now let's break the world record on Facebook currently held by Vin Diesel (8.1m) We got this!! " The picture currently has 1.2k likes after being there for just 7 hours.
Read More: This Egg Has Broken Kylie Jenner's World Record For Having The Most Liked Instagram Post