Lucas Eduardo Nascimento, a Brazilian illustrator also known as Dragonarte creates comics which features cartoon characters and superheroes. His comics are loved by everyone. This illustrator has over 110 k followers on Facebook and 96k on Instagram. In his recent project, Lucas drew a series illustrating the imaginable babies of superheroes and I swear that the result will leave you amused. After seeing the illustrations you will surely wish that these babies had their follow-ups. Whether or not you are a fan of these superheroes, you are definitely going to enjoy the below father and son times, this Brazilian artist has drawn for you. Of all the humorous series which the artist has prepared, this series is one of the most amusing showing the imaginary infants of the superheroes. The fathers are standing outside the ward and are seeing their child for the first time. The infants are seen inheriting the most popular and common characteristics and abilities of their fathers which has resulted in the creation of a very hilarious series. From Spiderman to Wolverine, each of the babies have inherited some powers from their hero fathers and are clearly a major headache to the nurse. With the bizarre similarities, these babies are making their fathers proud of them and are no doubt making our hearts melt.
More Info: Instagram| Facebook| Dragonarte
Read More: 15 Comic Illustrations of an Illustrator Which Depict a Woman's Daily Struggles!
Scroll down below to see the illustrations by the Brazilian artist showing what would happen if the famous superheroes had babies!
1. Spider Man's baby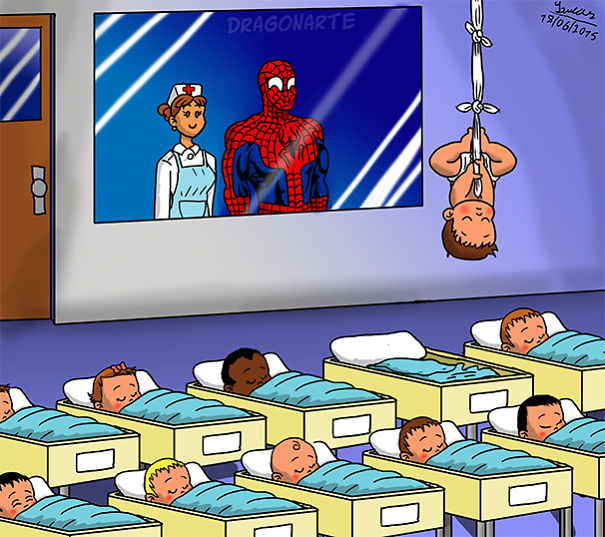 2. Deadpool's baby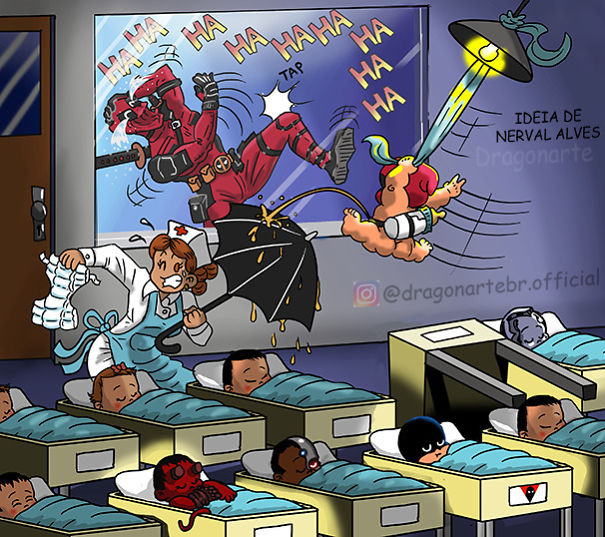 3. Iron Man's baby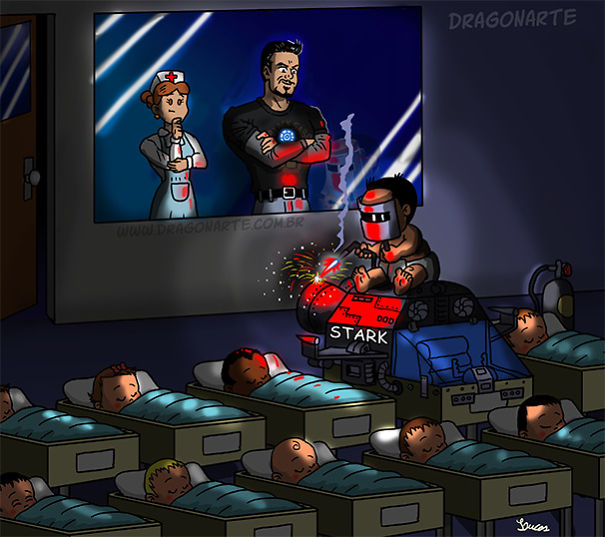 4. Batman's baby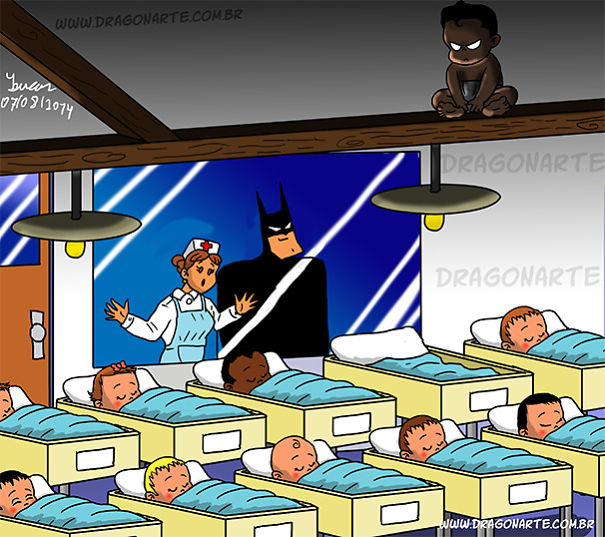 5. Robocop's baby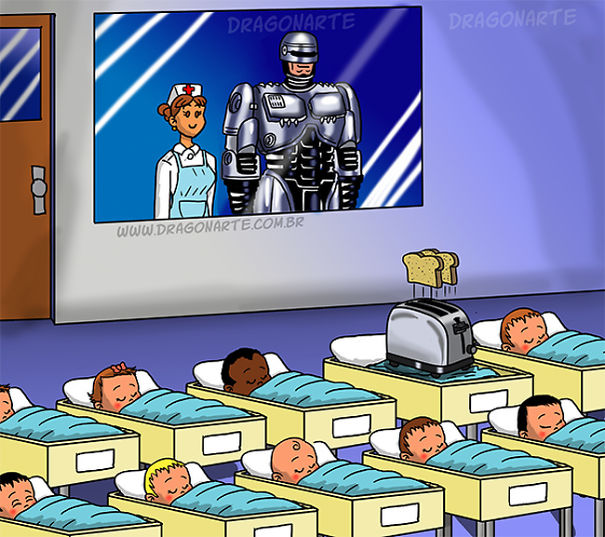 6. Alien's baby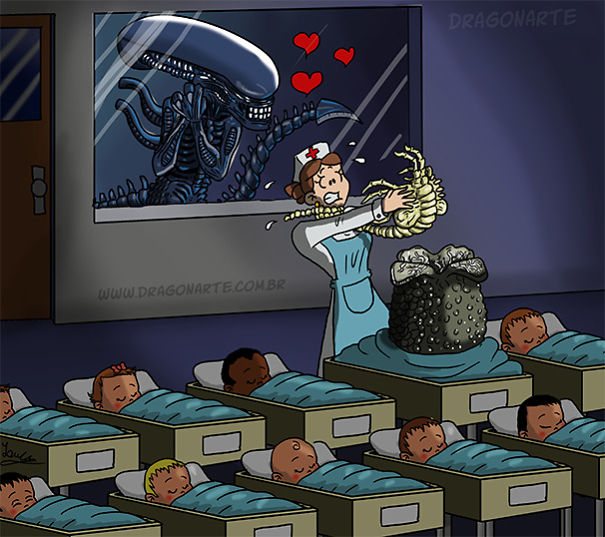 7. Chuck Norris's baby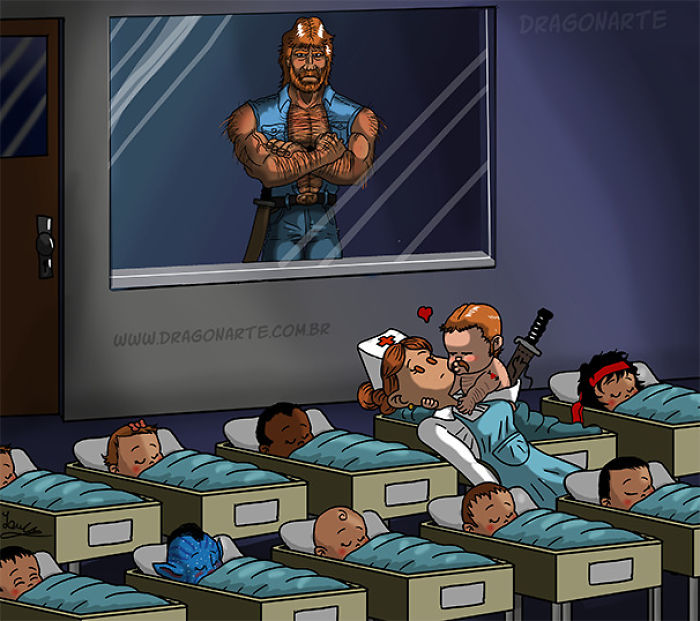 8. Flash's baby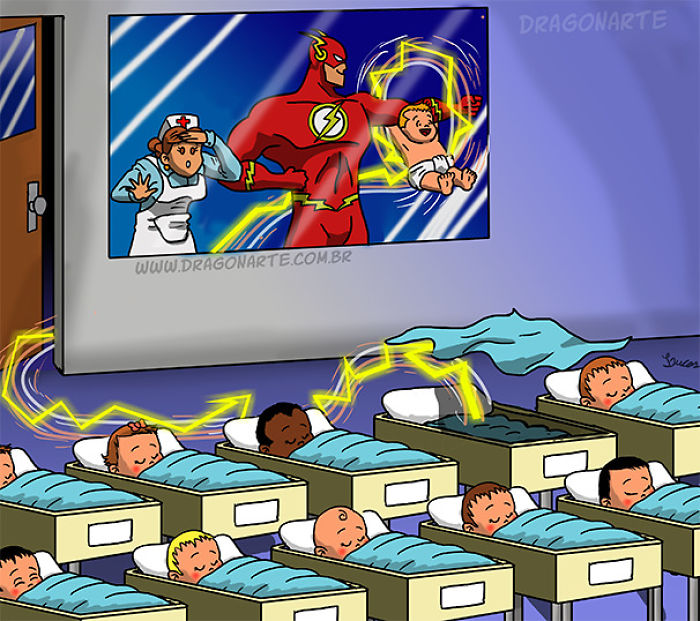 9. Aquaman's baby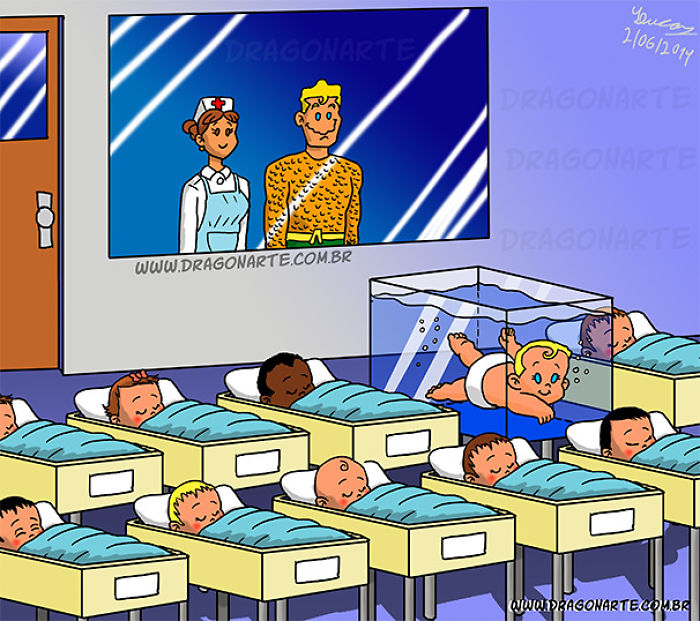 10. Hawk's baby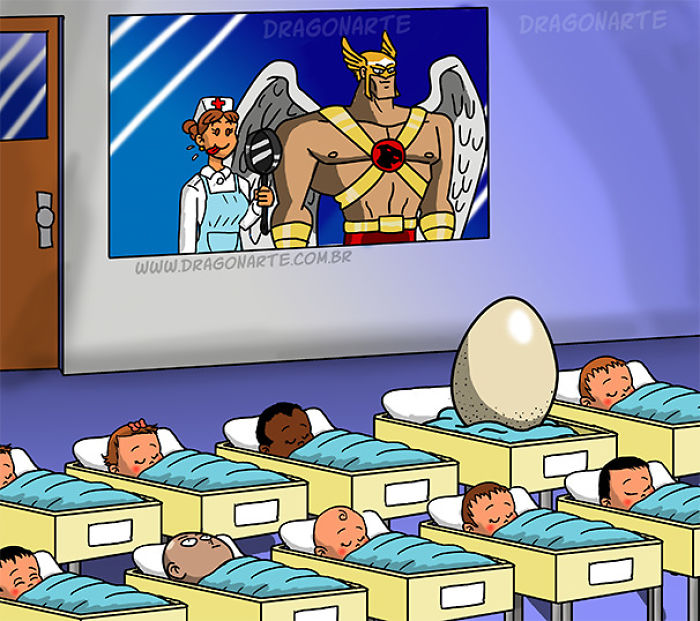 11. Torch's baby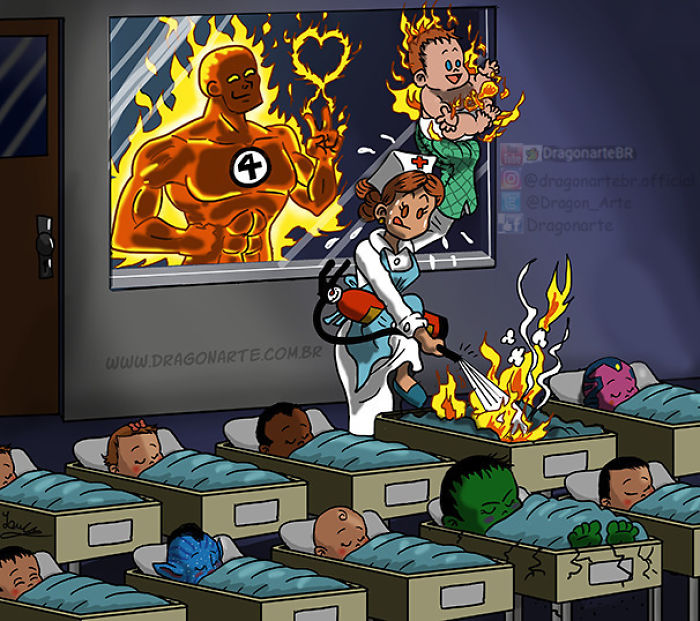 12. Fantastic's baby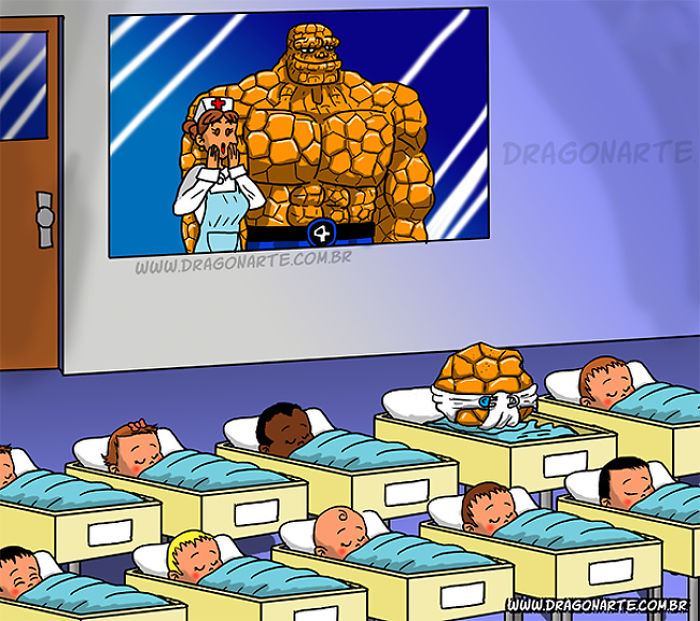 13. Martian's baby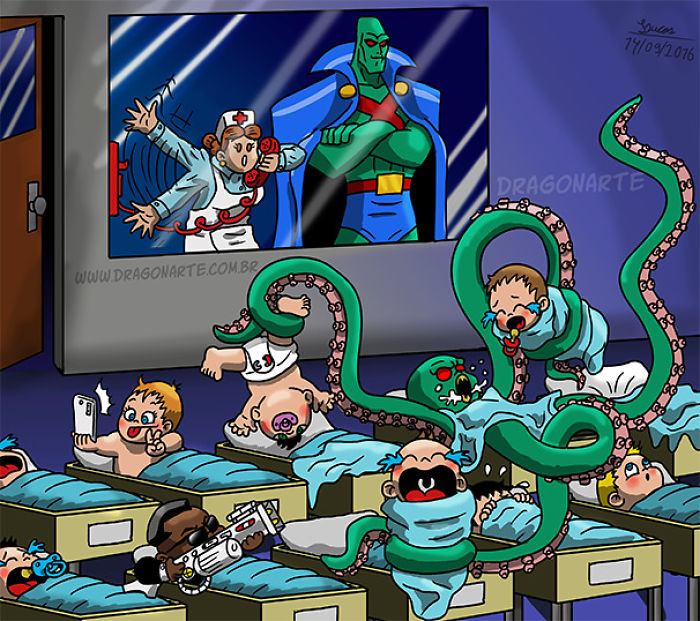 14. Wolverine's baby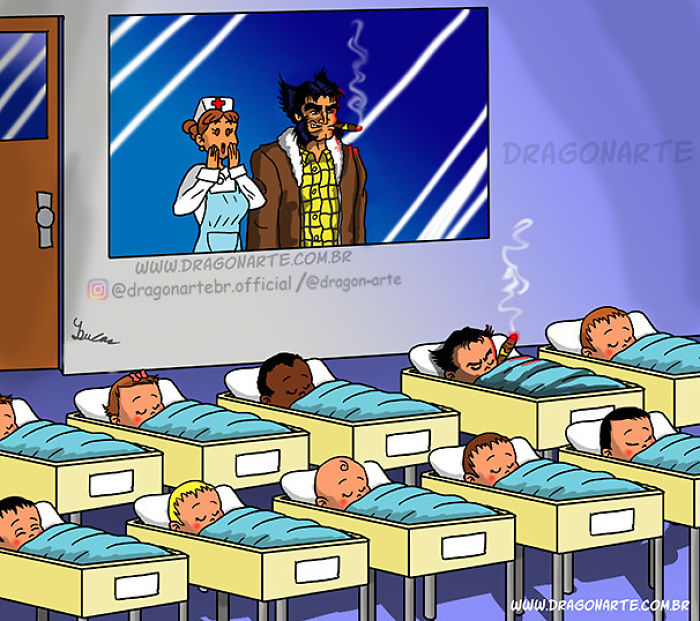 Also Read: Disney Released The First Official Trailer Of The Lion King And It's Beyond Amazing