The reality TV star Kim Kardashian doesn't need any introduction as she is already touched the skies of popularity. But her most famous asset is her big butt. Kim has been constantly flaunting her big butt on social media for years now and people are often amazed at how does Kim manage to do it. Well! in order to know how does Kim actually feel, a woman from the UK performed her own social experiment wearing a fake butt of Kim Kardashian.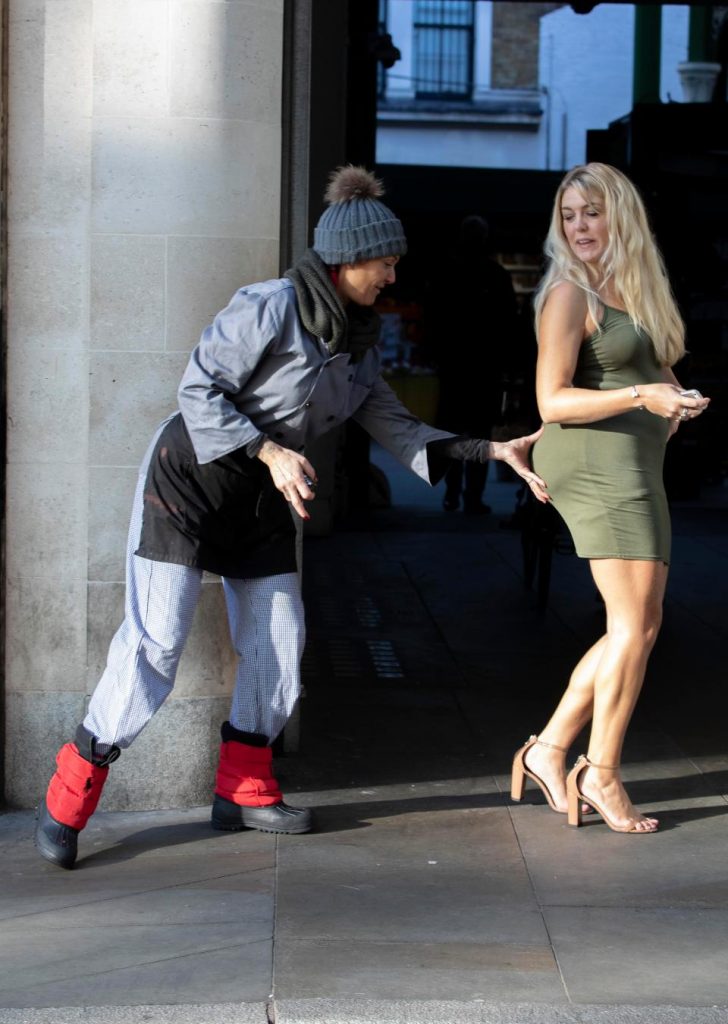 Kim Kardashian always makes headlines with her fashion trends and no matter what she always manages to wear something which perfectly accentuates her curves. But as we said commoners like you and me always wonder that how does this lady manage to carry such a huge booty. The same quest raised in the mind of a woman writer so she decided to wear a fake butt of Kardashian.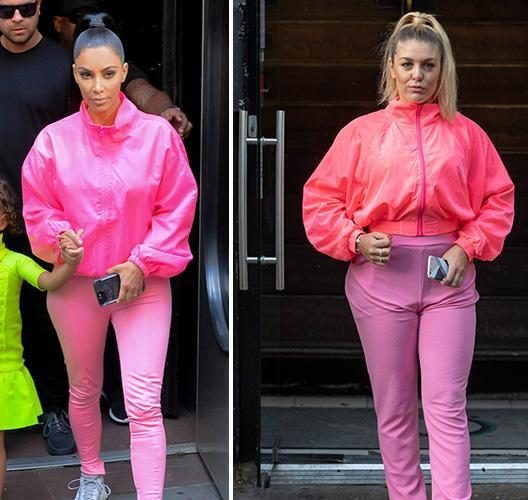 Hayley Richardson performed this experiment. She is a writer in leading UK magazine The Sun. She shared her experience via her post in the Sun UK. Hayley purchased butt pads online and wore them for a whole day.
Read More: Woman Perfectly Depicted The Pain Of Being Single Among Committed Friends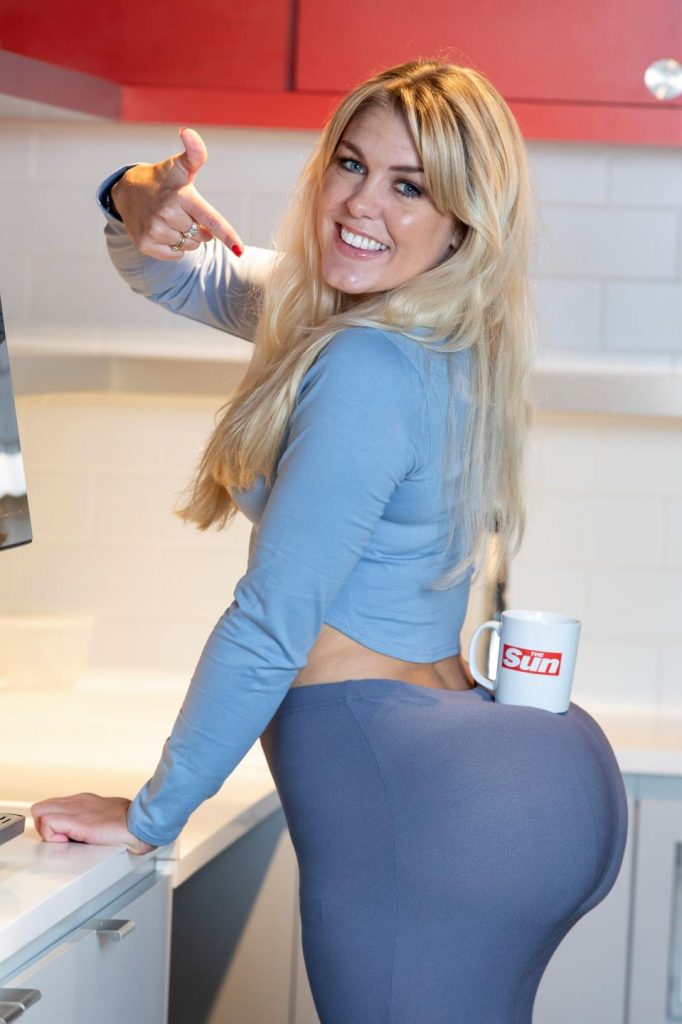 Sharing her experience, Hayley said, "It took a sturdy pair of Spanx and several safety pins to hone those softly padded cheeks into a more realistic bum shape – and another willing pair of hands (THAT was awkward) to keep it in place while I tugged my clothing over it."
"I decided to try out my new backside with copycat Kim outfits – after all, they're tried and tested – but matching my size 10 top half with a size 18 rear proved tricky," she continued.
The woman didn't only wore fake butt but also tried similar outfits like Kim. You can see how the lady recreated many of Kardashian's look to make her experience more realistic.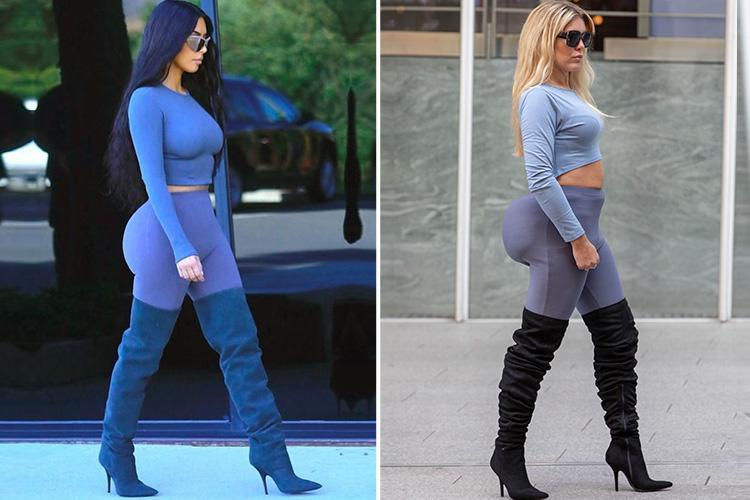 "I've certainly got a newfound respect for Kim's stylist for finding clothes that fit her figure so well – the high street didn't quite cut it for me," said Hayley while talking about the troubles that she faced during her fake butt experiment.
Lastly Hayley told to try this fake butt only if you want to gain the attention of the crowd, "To anyone who was thinking of forking out for a rounder rear, if you're a prepared for a lot of (unwanted) attention and a necessary overhaul of your entire wardrobe, go for it."
Read More: Meet The Teenager Who Married A 72-Year-Old Woman After Two Weeks Of Dating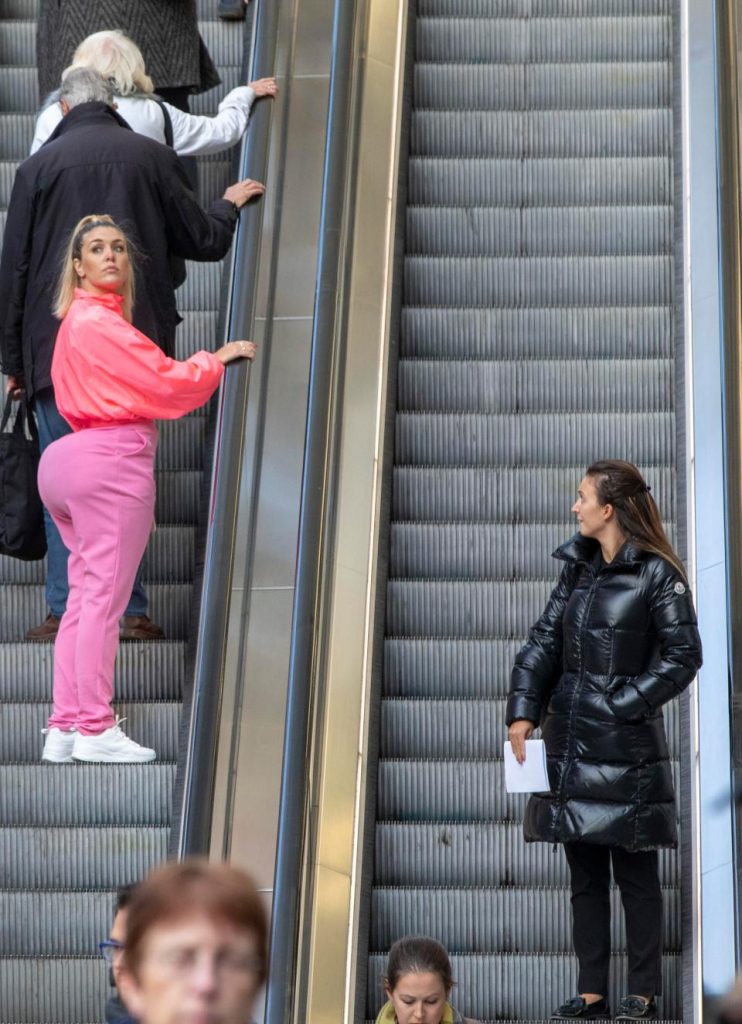 Critics have accused Kim Kardashian many times, calling her big butt a result of surgery. However, we do not make any official comment on the authenticity of this accusation, because, in the end, only Kim knows the truth.