Once you have found your soulmate, you start dreaming of getting married. You want that significant other in your life forever. That's why wedding is a very special day in your life and you definitely should have a photoshoot on that day so that you can cherish that memory years later. What happens when you don't have any pictures of your wedding day? Take cue from this elderly couple who had a photoshoot 60 years after their wedding. Reason? They didn't have one at the very day.
Read More: Miley Cyrus and Liam Hemsworth's First Public Appearance After Marriage
This elderly couple started their story back in 1957. The groom's grandfather prepared the yard and the aunt baked the cake. The wedding dress was sewed by the godmother. That was their wedding day. They started with love and a promise of togetherness. This elderly couple is the parents of 9 children, 16 grandchildren and 4 great- grandchildren. The only missing aspect of their beautiful life was a wedding photoshoot. They have no images that will refresh their memory of what happened 60 years ago.
A wedding photographer from Sao Paulo along with some family members came together and planned why not give this elderly couple another wedding photoshoot after 60 years of their actual wedding. The elderly couple finally got a wedding photoshoot. Who cares if it's 60 years later, it's still stunning.
IMAGE COURTESY: Sao Paulo Fotografia
1. Love is forever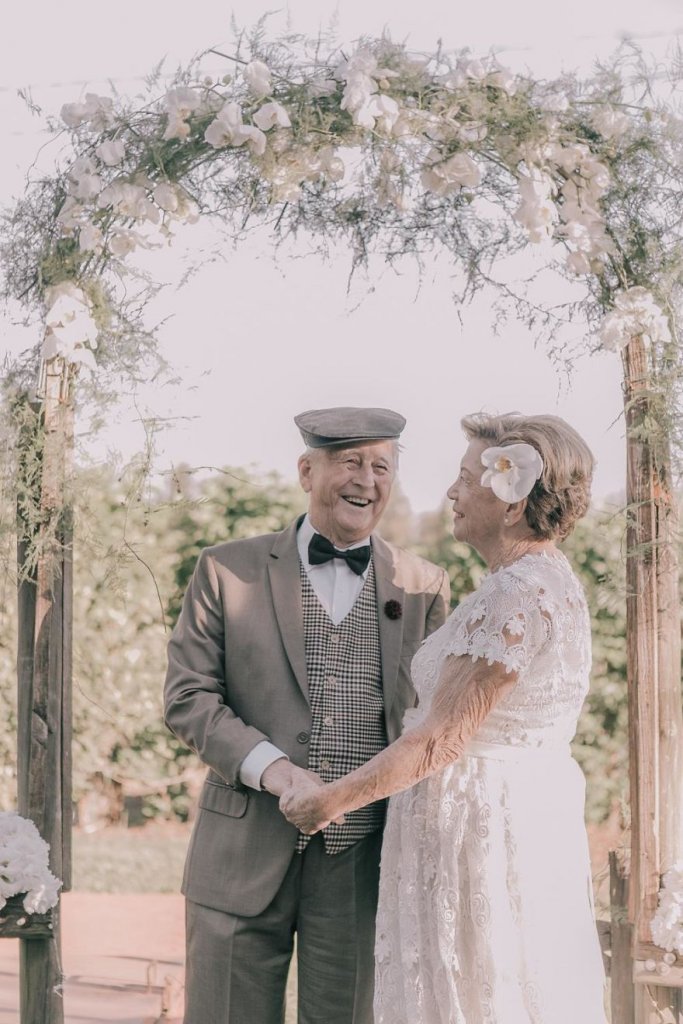 2. Just married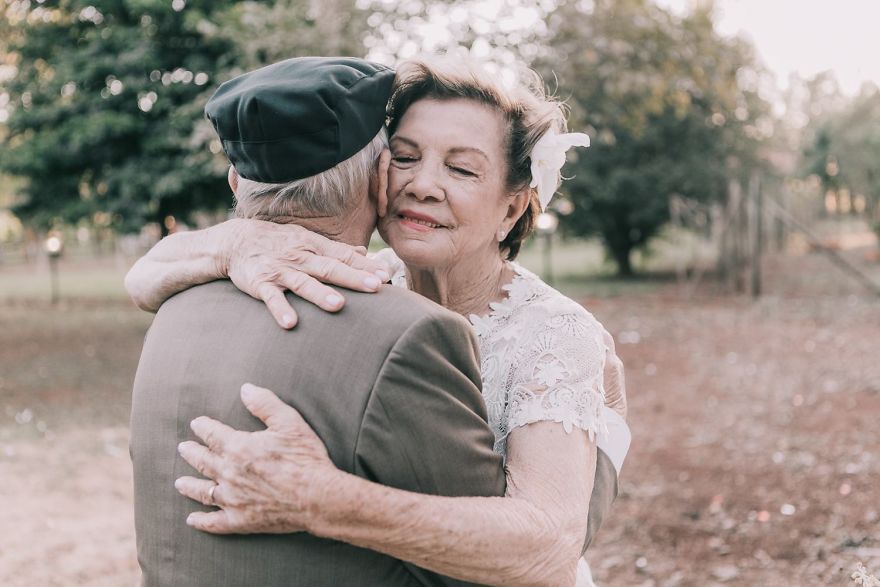 3. Love exists and this photoshoot is the proof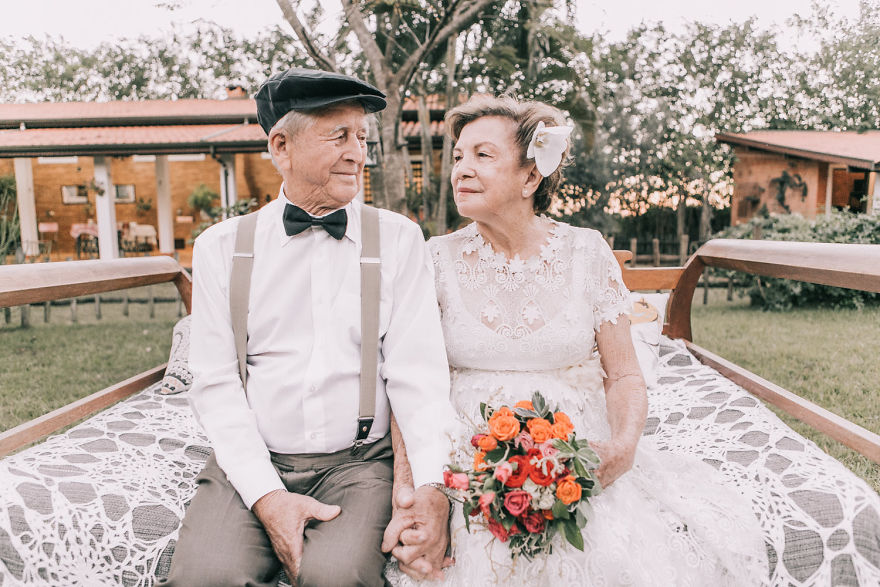 4. In happiness and sadness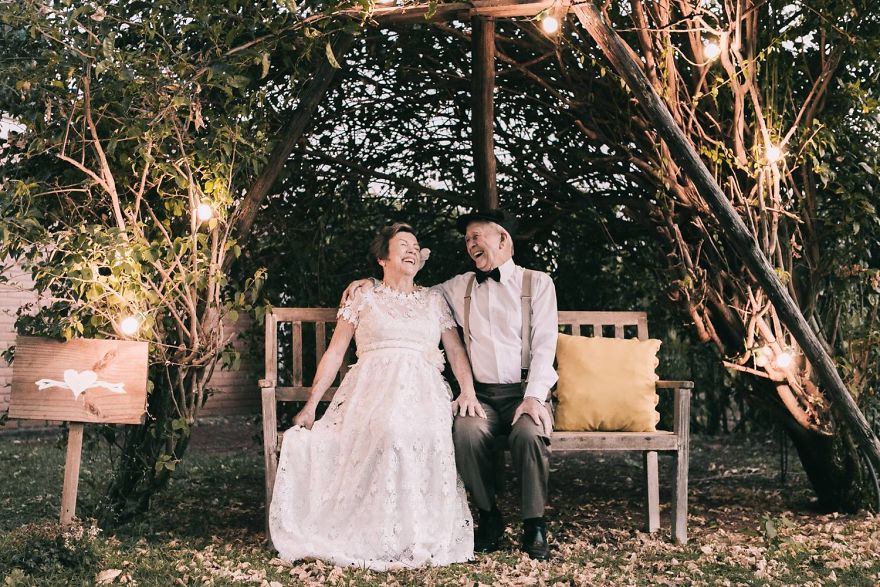 5. Vows after 60 years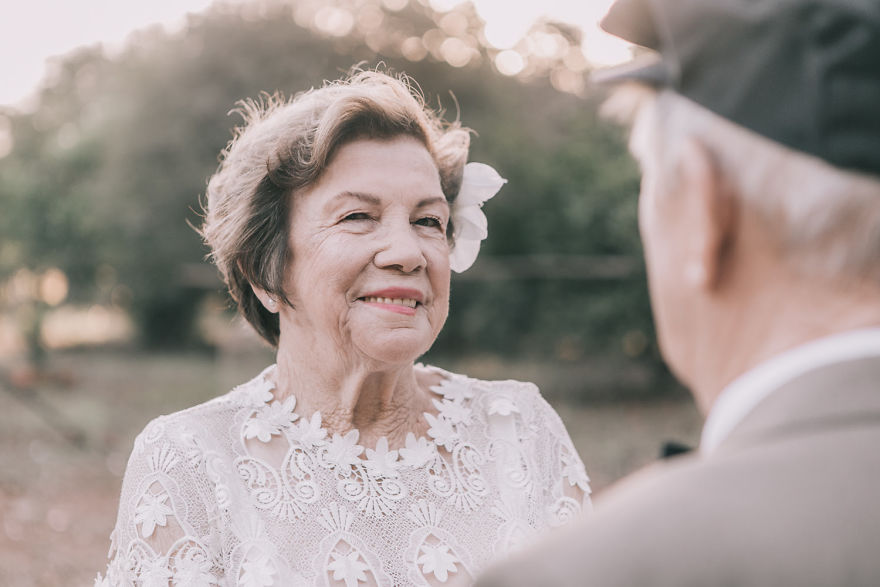 6. Held hands then and holding hands even after 60 years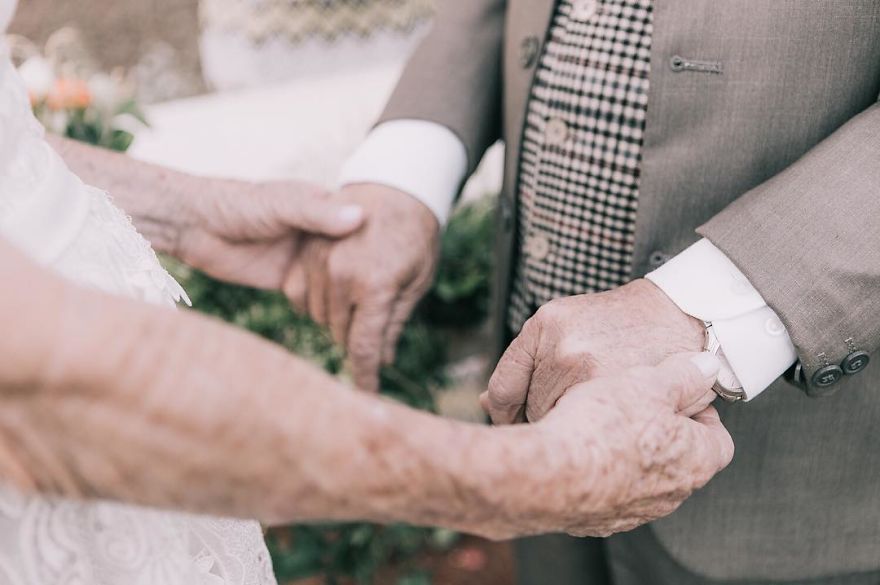 7. The evergreen love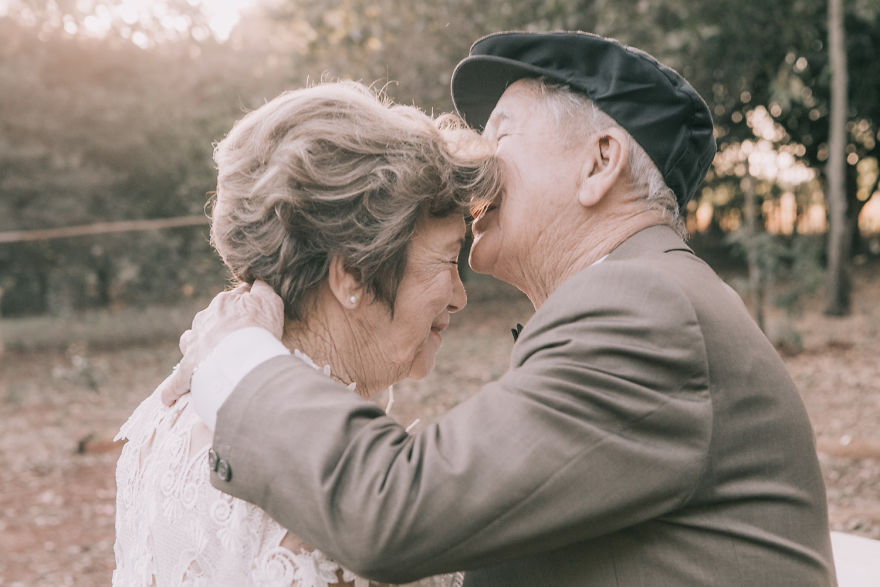 9. For eternity and beyond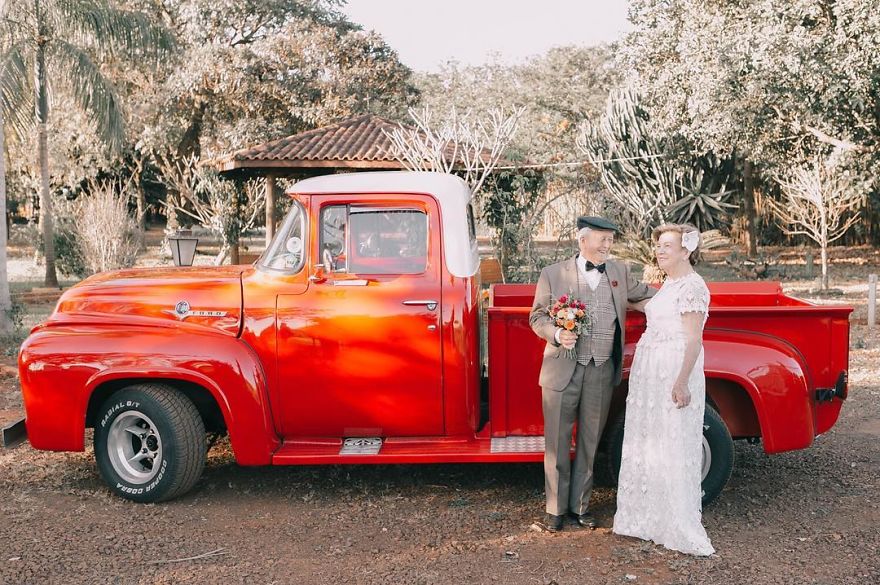 10. The chariot of love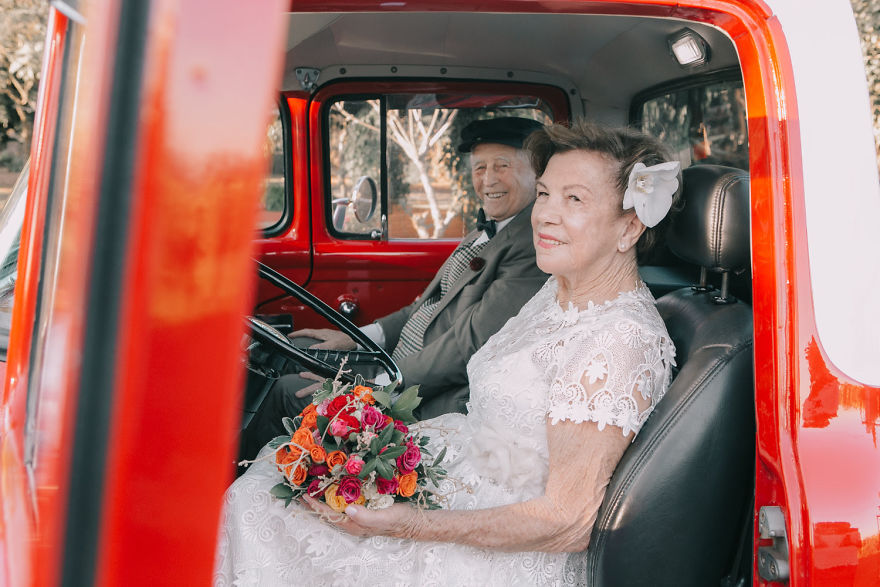 11. This elderly couple teaches us how to love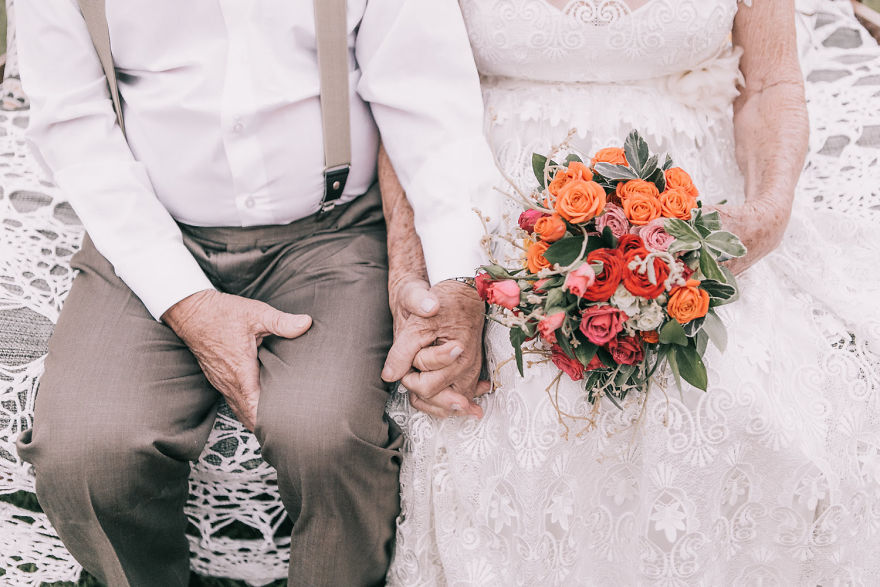 12. The happy couple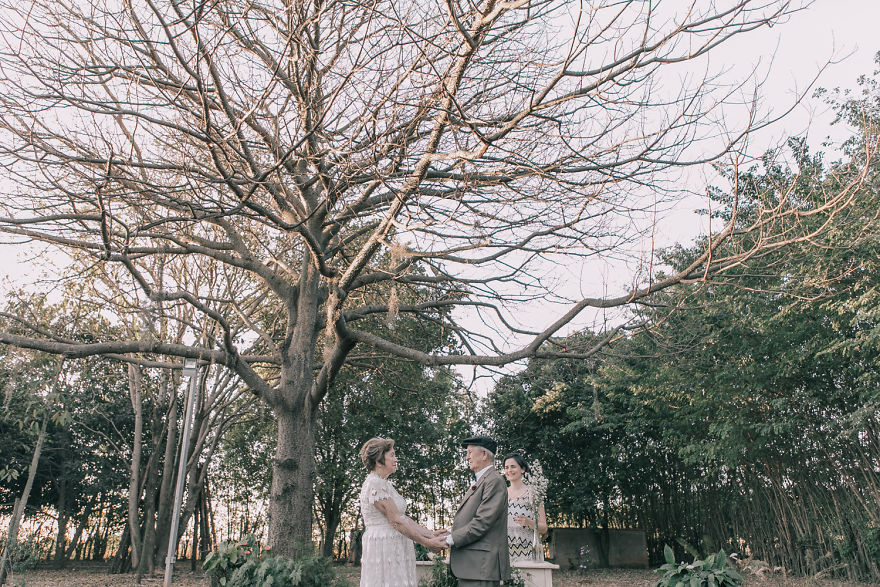 13. And they lived happily ever after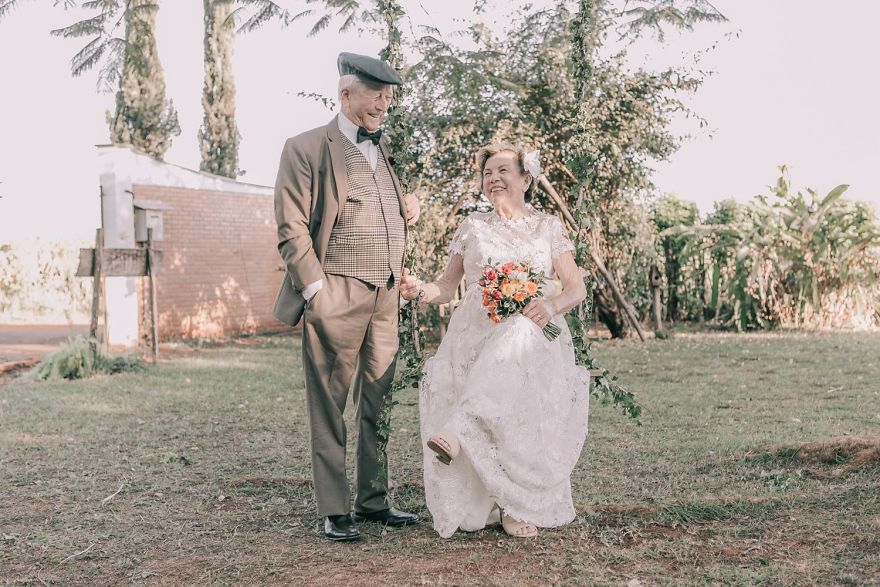 What started 60 years ago, is still there. The love between this elderly couple hasn't faded away but has only grown stronger. Such couples strengthen your faith in love. Inspite of all the separation and pain, it's still worth getting married. Love is to be cherished throughout the life.