It's quite intriguing to imagine a baby taking part in all manly things. Isn't it hilarious if a baby starts shaving? Well thanks to Matt Mac, we don't need to use the power of imagination. This father of two actually tried this 'baby doing manly things' idea with his newborn baby boy. He initially Photoshop his newborn daughter playing sports when she was an infant. He found the result quite amazing and that's when he decided that he got to try this with his newborn baby boy. Ryan was born 9 weeks premature and weighed 3lbs at the time of birth. This fact makes this manly photoshoot a greater success.
Image courtesy- Matt Mac
Read More: Three Animals Including A Bear, A Tiger And A Lion Pretend To Be Real Brothers For Over 15 Years
In an interview, Matt said how he made the props and clothes himself. It took him 15-20 minutes for each shot. His wife helped him out by holding their premature baby in various positions. Matt then adjusted his premature baby's hands, legs, etc to show that he is holding things. He then shot the things that Ryan can't hold. After that, it was Photoshop to the rescue.
About his 'premature baby doing manly things' shoot he said, "Most people found them funny but there were always a few people that feared for Ryan's safety. I always explained how the "danger" all came from photoshop and he was always being held and was never in any harm. I'm curious to see what Ryan thinks of them 18 years from now when he's actually grown up."
1. Time to shave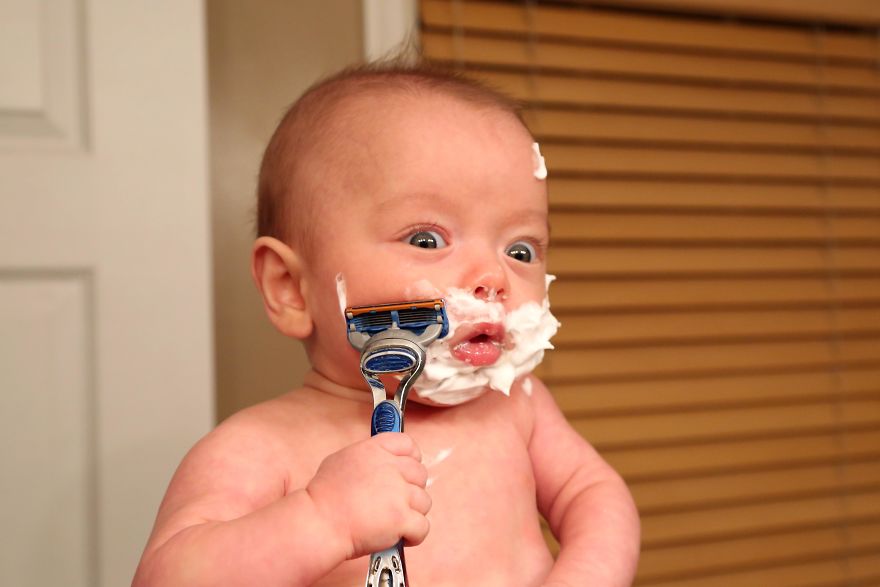 2. Lawnmowing baby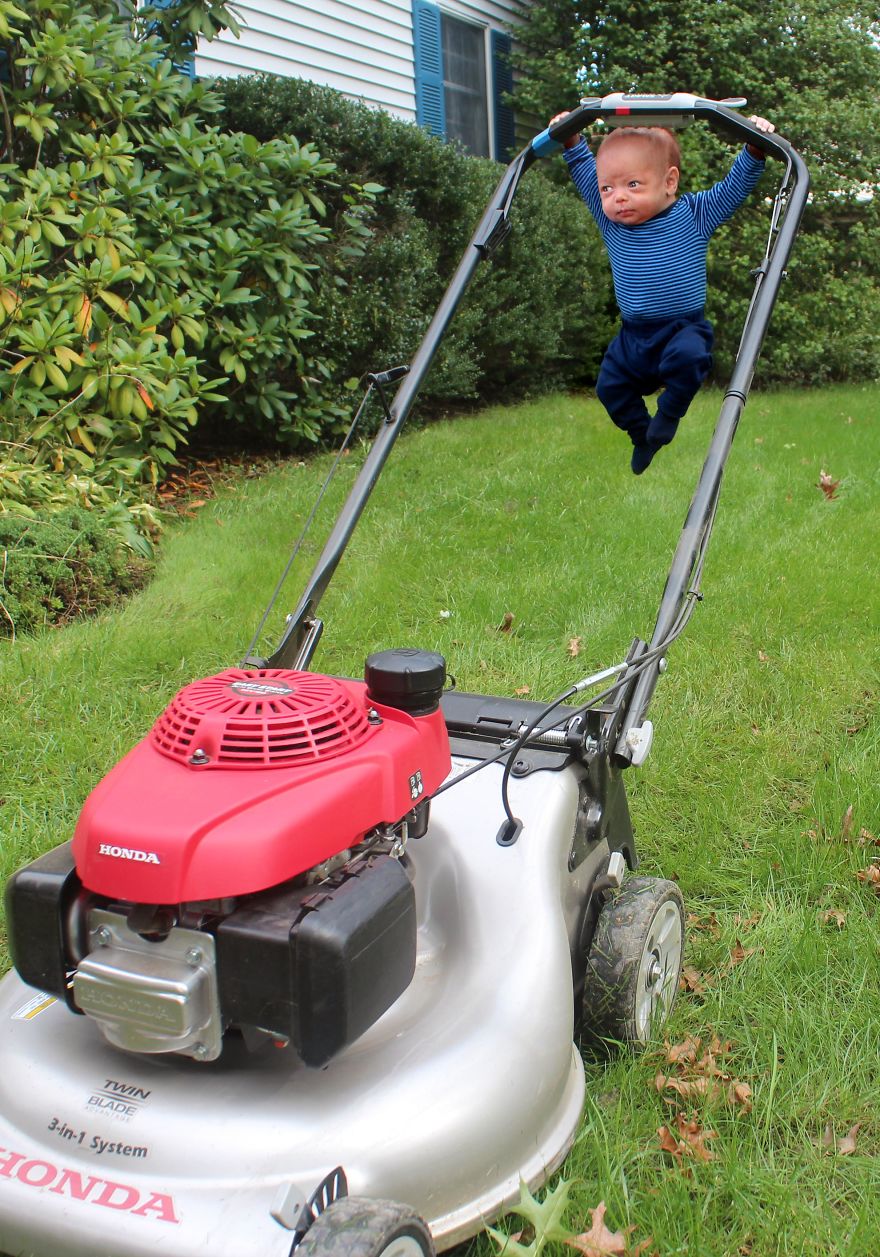 3. Blowing the leaves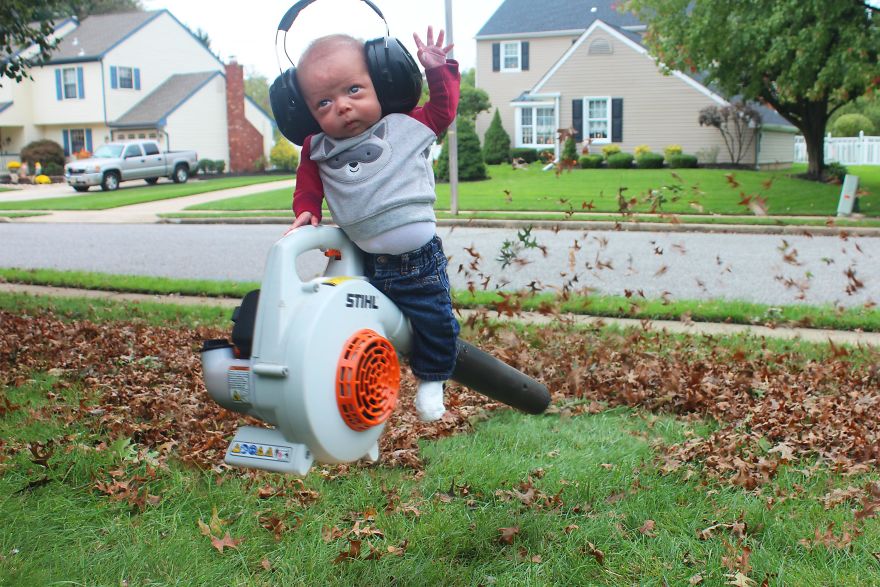 4. Poker night
5. Daddy needs firewood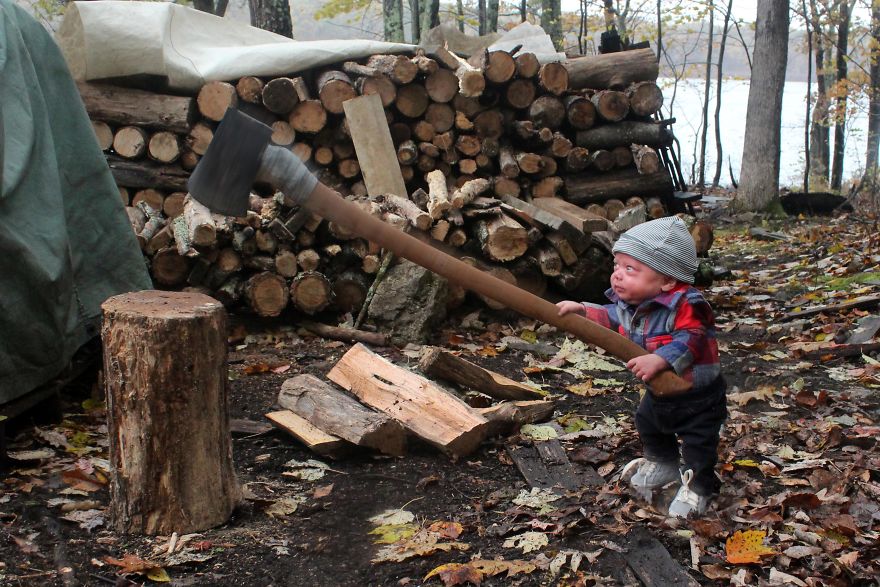 6. The boy is a pro in fishing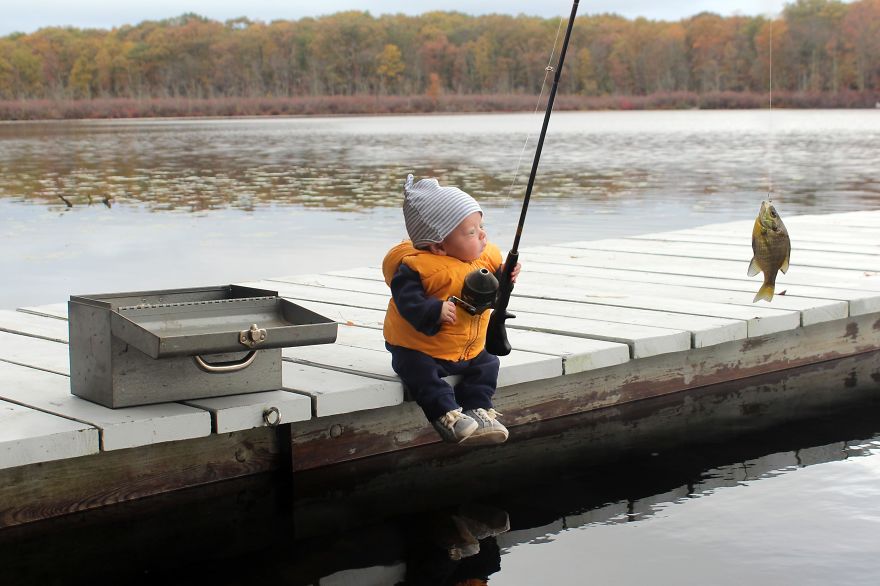 7. Working on Mom's Prius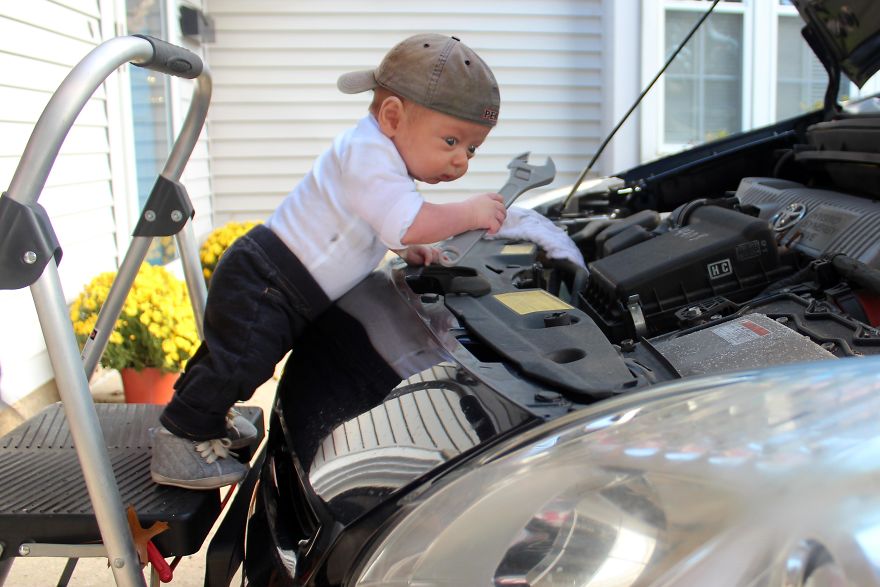 8. Let's dig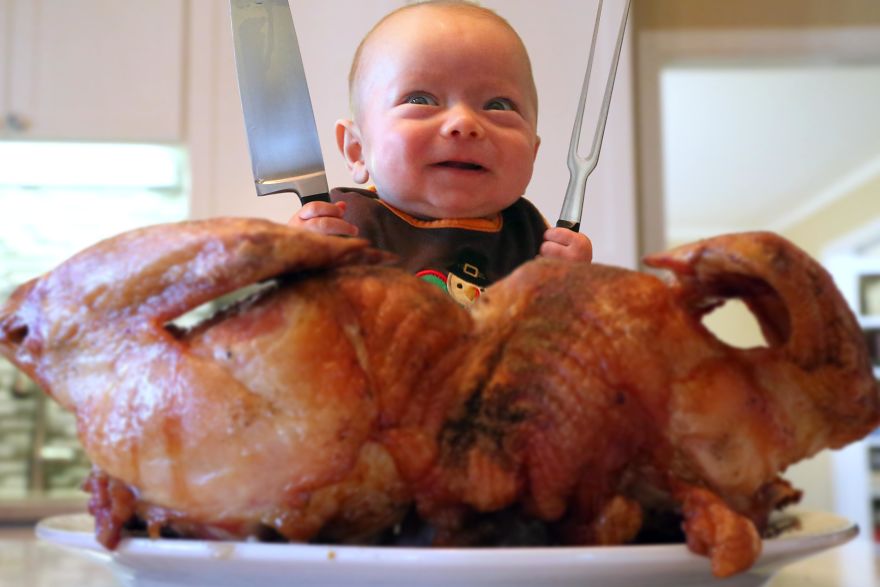 9. Busy man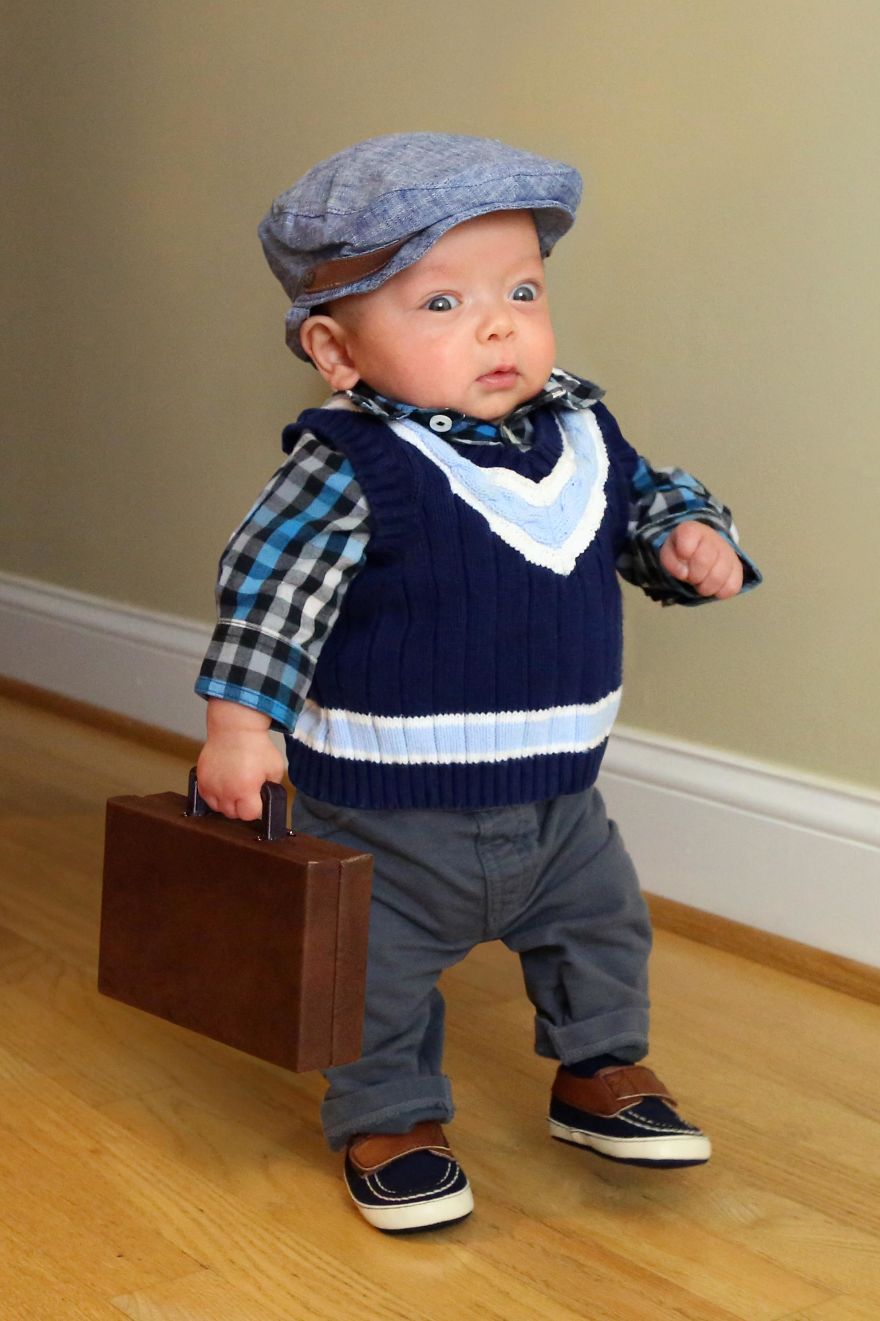 10. Sweat it out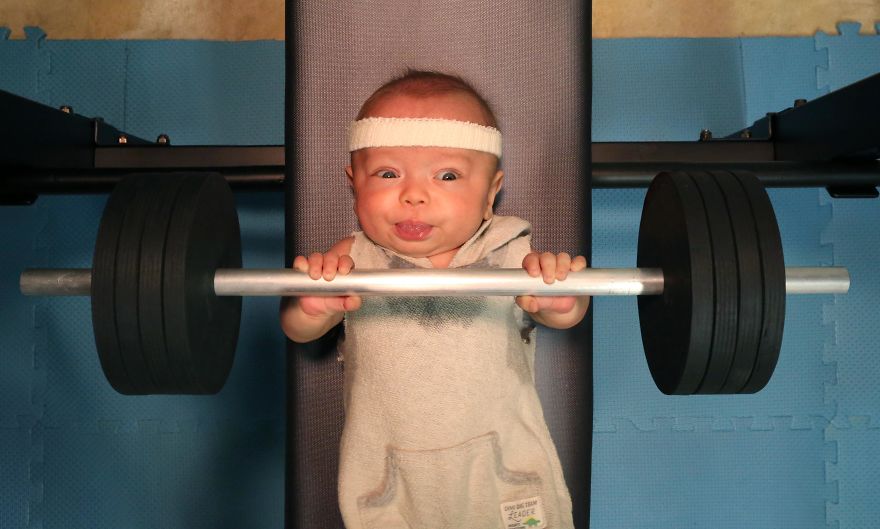 11. Pumping iron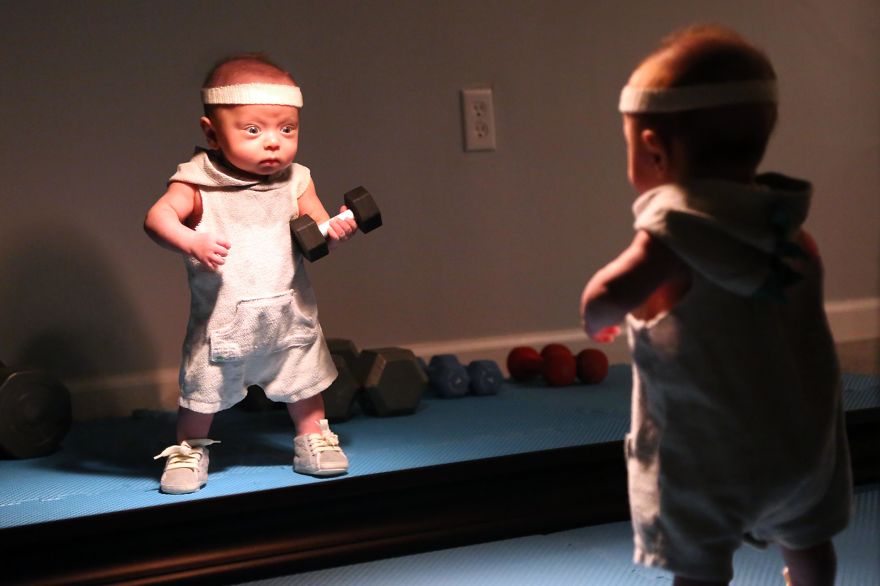 12. This month's expenses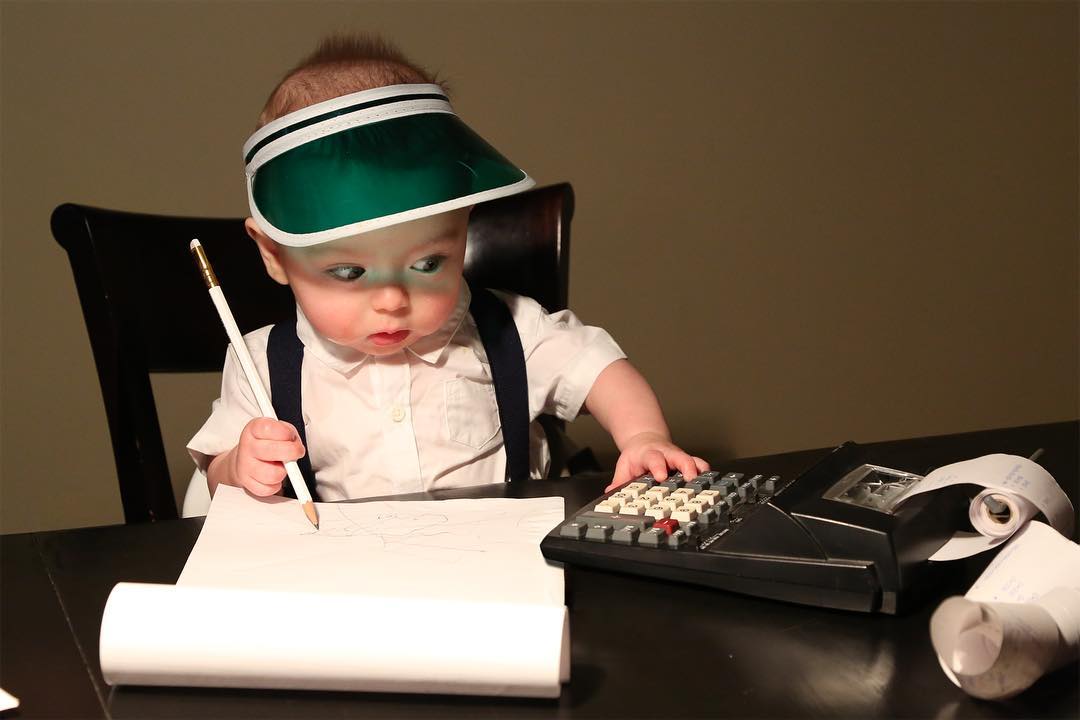 13. Aye aye captain!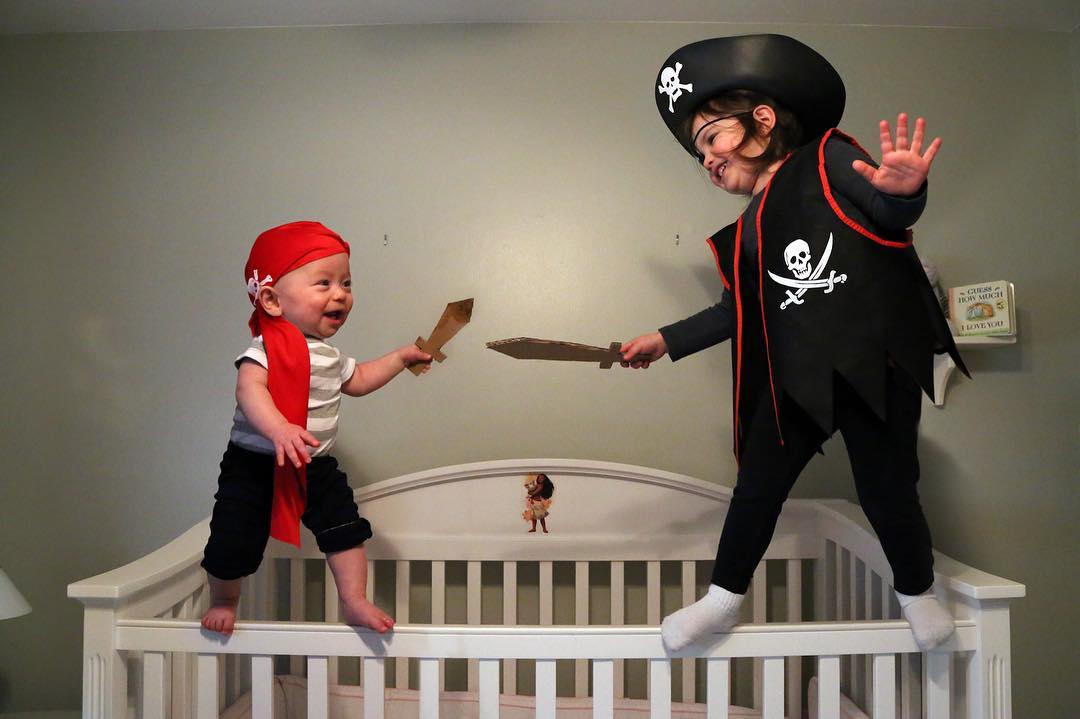 14. Then and now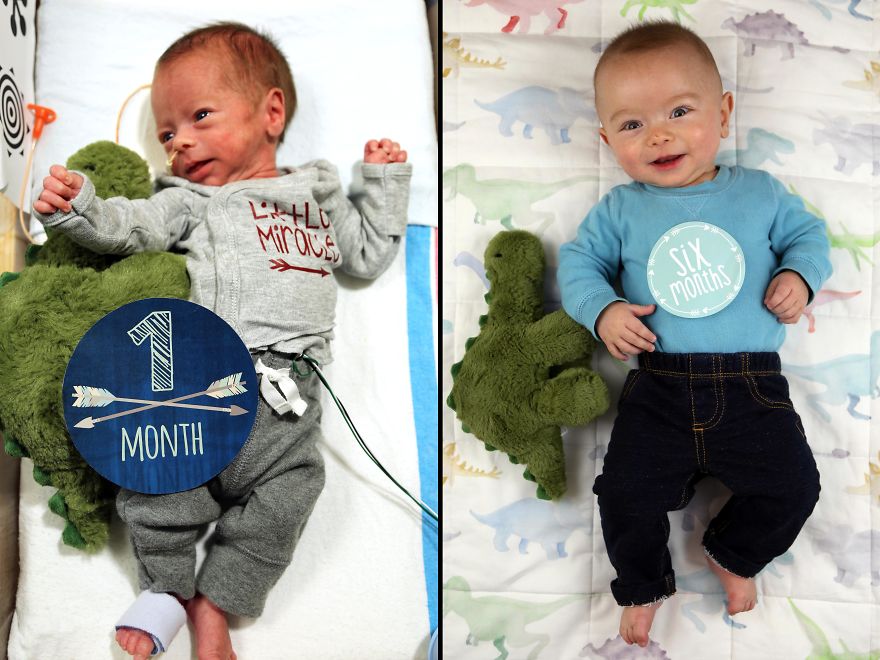 This dad made the childhood of his premature boy really memorable. How many premature infants can pull off such manly things after all?