Wildlife, in general, is pretty unpredictable, but most often any particular species of animals prefer to be around the same kind. You will rarely see a lion being friendly to a deer or a bear roaming with a pack of wolves. Surprisingly, this animal shelter in Georgia named, Noah's Ark Animal Shelter has managed to bend the rules of nature by co habituating a bear, a tiger, and a lion.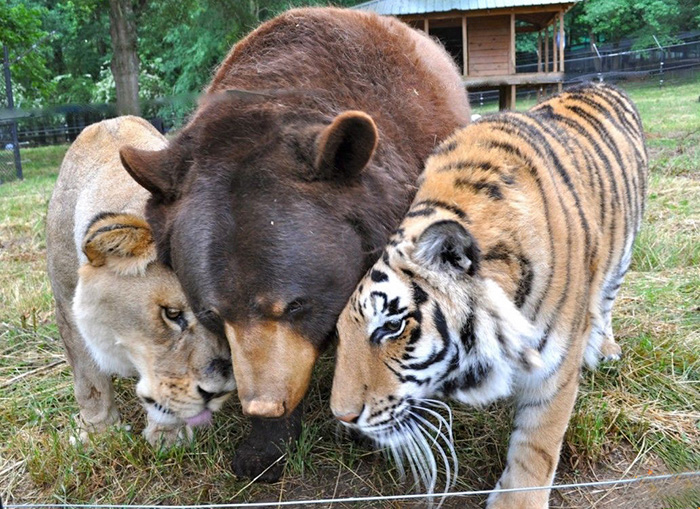 Read More: No Woman Should Have To Ask Her Husband To Help In Household Work
The three animals were found in 2001, during a raid conducted by the police for drugs, instead, they found these cubs in a house basement in Atlanta, Georgia. Since then, it has been 15 years and the three have accepted each other as family and live together in perfect harmony.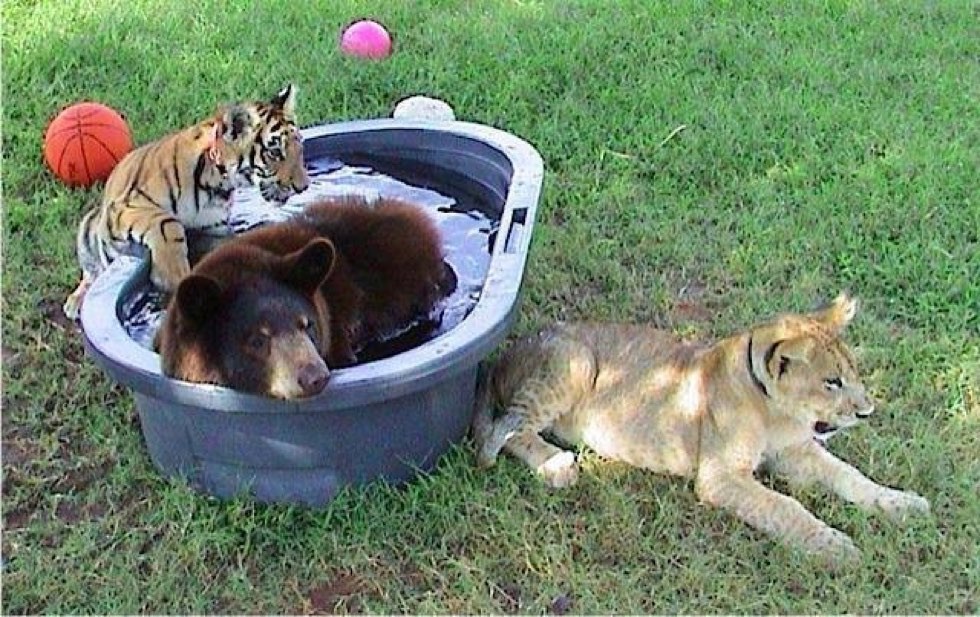 Named after the famous jungle movie, the bear is addressed as Baloo, the lion is called Leo and the tiger is named Shere Khan. They were discovered in horrid conditions, the bear was made to undergo a surgery post the rescue. Funnily enough, that was one of the only times where the three were detached from each other.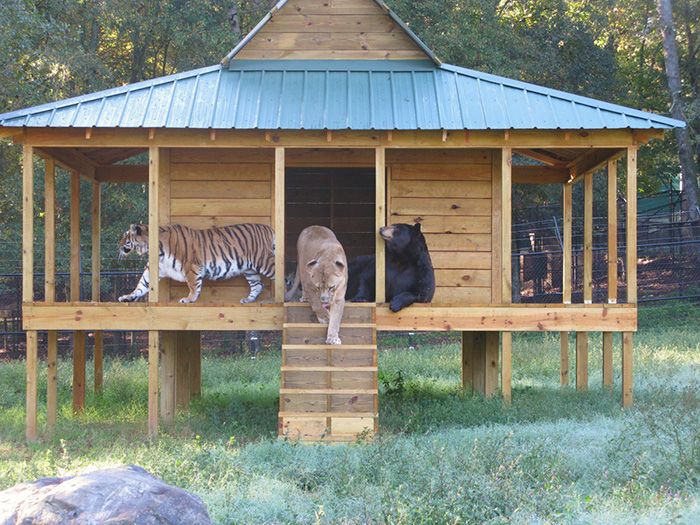 Read More: 20 Unique And Beautiful Biracial Women With Parents From Different Places Of Origin
The injuries sustained were too grave for them to recover from them and to be sent back to the wild. If sent back to the jungle, they would not survive the harsh conditions of wild nature. Hence, Noah's Ark Animal Sanctuary came to the rescue and volunteered to take care of the three animals.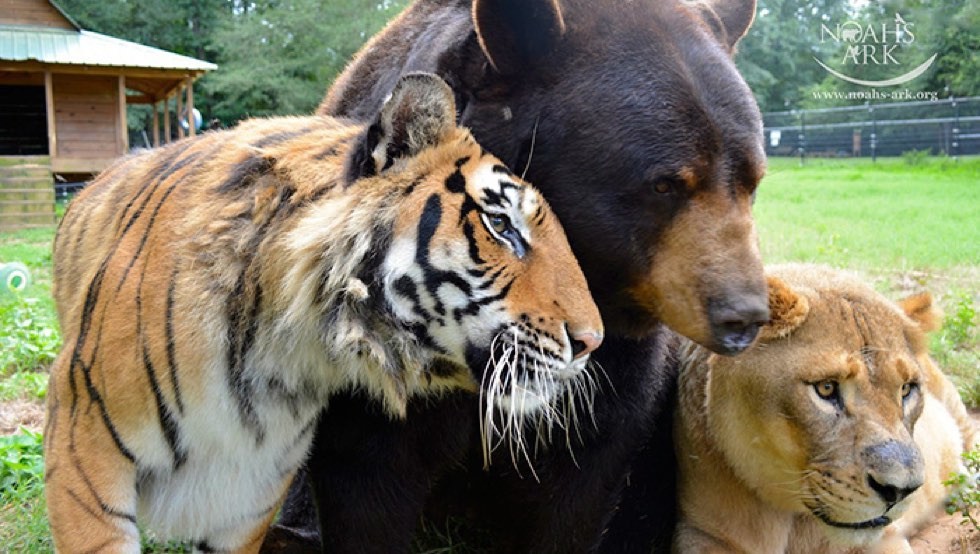 Now they can't live without each other and often are seen showing affection towards each other. It is a very unique sight to witness the trio hanging out and playing with each other as though they were born as triplets to the same mother.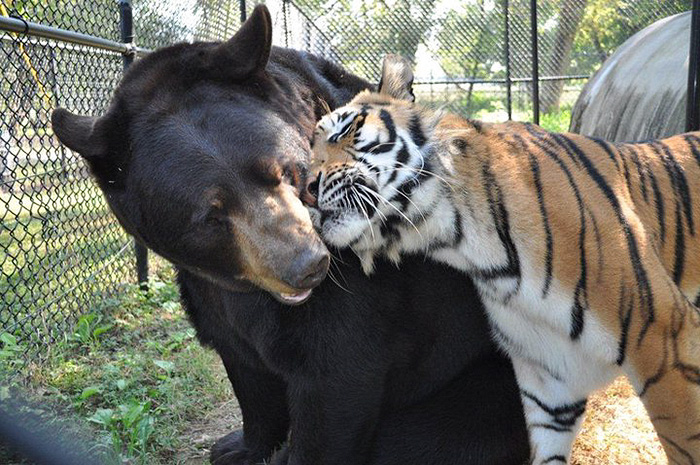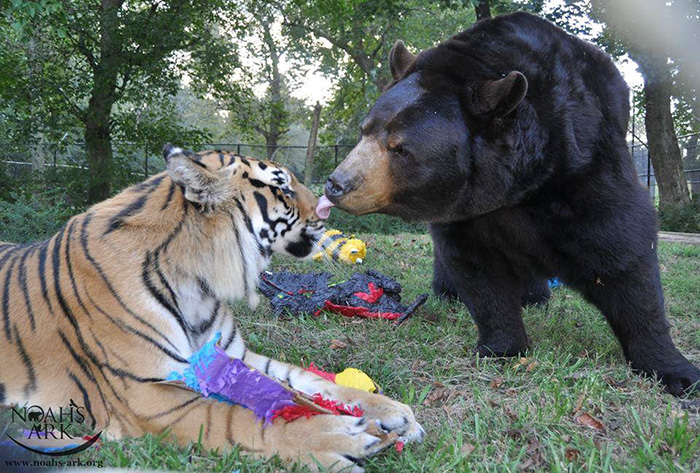 This shows that love always prevails, such pure friendship we can't get enough of them!