Hollywood sensation Ariana Grande performed at Coachella Music Festival 2019. Everything was great so far until a Beyonce fan threw a lemon at a star. Millions of fans outraged after this incident and people on Twitter called it pathetic and disgusting. Well, obviously no matter which singer you like you do not have the right to throw things at other singers at their performances. But now the identity of that person is finally revealed.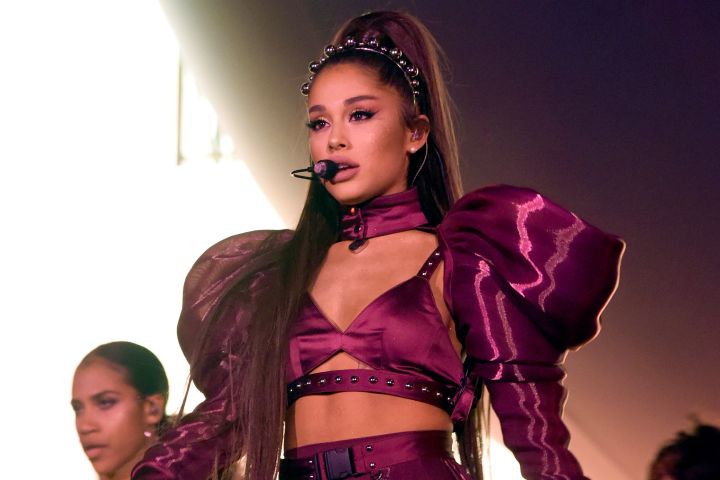 The video of a person throwing a lemon at Ariana Grande surfaced the internet and it made a lot of people mad and upset. The lemon hit Ariana right at her chest but she kept singing and remained unbothered. The fans of the singer were really angry at this person and expressed how gross it is to go to Coachella and throw fruit at the Hollywood sensation Ariana Grande. The person is said to be a Beyonce fan.
ARIANA SWEETIE IM SO SORRY ABOUT THAT LEMON BUT… I CANT BELIEVE CHRIS AND I SAW THIS RIGHT IN FRONT OF US JSKSJW pic.twitter.com/SoJvdEwQjn

— kayleigh (@KayleighPerezz) April 22, 2019
Recently a fan on Twitter has shared a video that features the girl who threw the lemon on Ariana Grande during her Coachella performance. The girl herself admitted throwing a lemon at her. And as you can see in the video the girl was laughing in it and was kind of pretty proud of whatever she did. Well, obviously this person had no shame the first time when she threw the fruit at Ariana Grande but now she proved it again by laughing at it as it is some kind of a joke.
here's the girl who threw the lemon at ariana's snapchat story no words pic.twitter.com/170CdPo6Hy

— 𝐞𝐦𝐢𝐥𝐲 (@ghostinhardy) April 22, 2019
The star singer Ariana Grande has totally kept her cool during the whole incident and remained unbothered all along. The incident happened when she was performing her song Right There/ Break Your Heart Right Back mashup. But luckily the shot missed her head but how the star reacted to the whole thing proves how cool she is.
Read More: Woman Arrested After Dumping 7 Newborn Puppies In A Dumpster At Coachella