Achieving the goal of being a graduate is a dream for many of us. One such dream was shared by a student in Filipino, Paulo John, and his late mother. But Paulo was determined to complete what they started together when he completed his graduation recently. However, he made sure his success was witnessed by his mother by making use of a standee.
More Info: Twitter
On the day of his graduation, Paulo brought a standee of his mother to his school to feel her presence by his side. He later shared pictures from the day of his graduation with his mother's cut out on Twitter.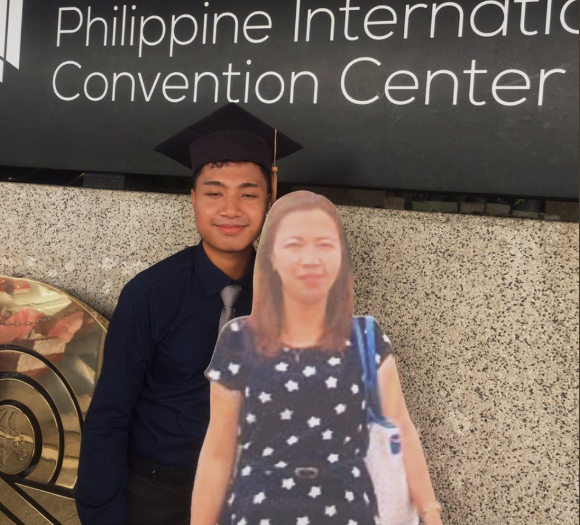 He shared that this is for his most beautiful mother! Mother, your eldest child has now graduated and I hope you are happy to see this in the presence of God. He ended the caption by saying that he loves her very much. Here what he actually posted on Twitter: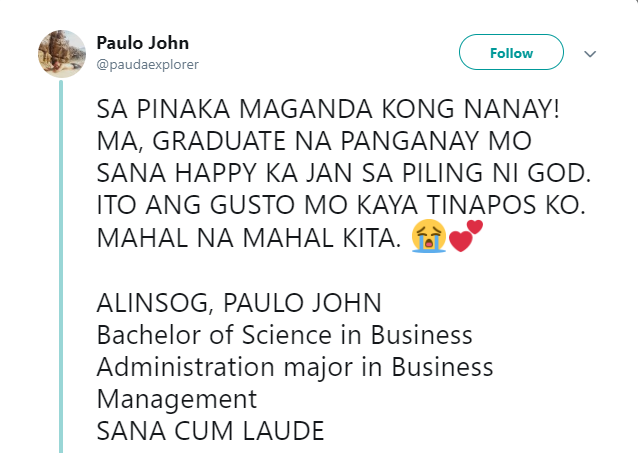 Not just he received blessings from people for his graduation, he also received support for his love towards his mother. His tweet on Twitter has more than 10,ooo+ retweets as of now.
Read more: Born Without Arms, This Mother and Son Duo Defeat All Odds And Live Life To Fullest
Paulo graduated in Bachelor of Science in Business Administration. In a discussion with Coconut Manilla, he said it was a dream shared by both of them. But she passed away in 2016 after she was diagnosed with Pneumonia. So he decided to get a cut out of his mother for the day. He further added, "I had that standee made so that I could at least feel my mum's presence on graduation day because my graduation from college was our dream."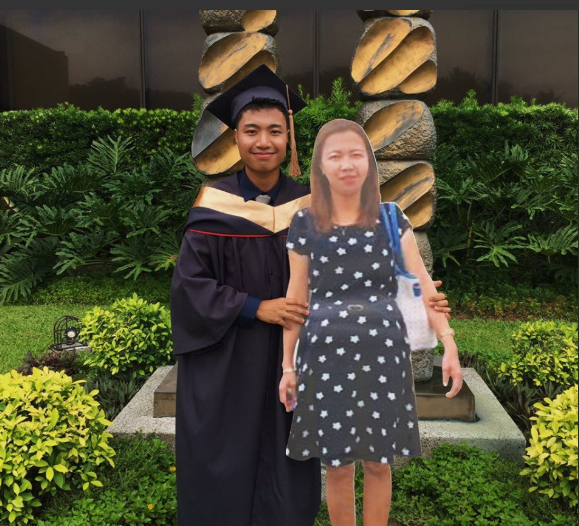 Paulo was so excited about this day and his idea that he gave special instructions to the company. He asked them to make sure that cut out is the same as the height of his mother, 5' 2".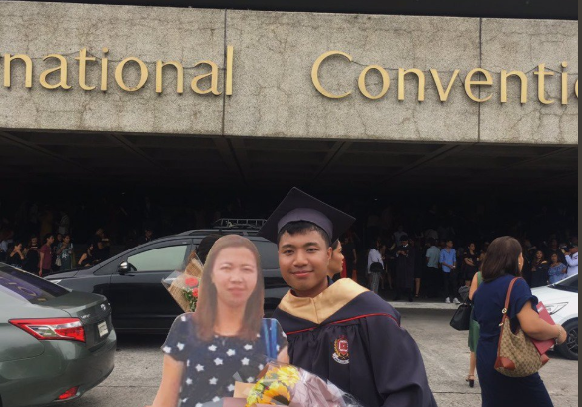 "When I brought it (the cutout) to my graduation, I was so happy because I really felt I was with my mum", says Paulo.