We always complain about not having a perfect life. We are never satisfied with what we have. This mother and son is a great inspiration for those who always complain about their lives. They were both born without arms yet live a normal life and be happy. They do almost everything that a normal person with arms does. The only difference between other people and them is that they do it with their feet.
More Info: Barcroft TV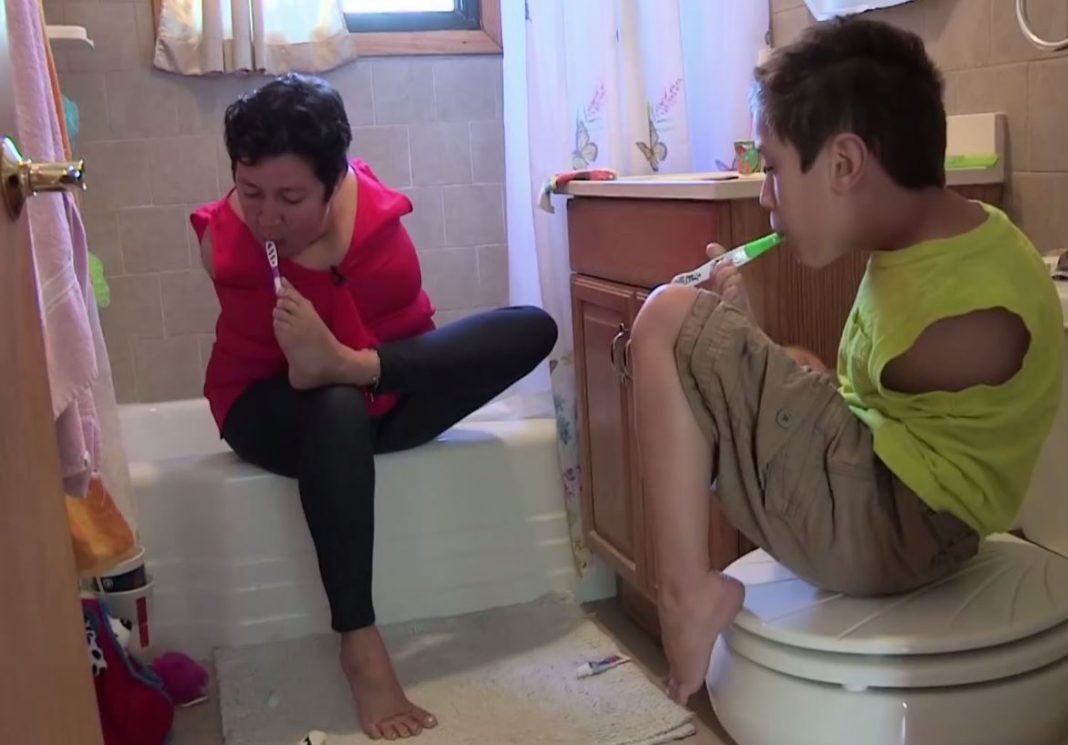 Linda Bannon, a 35-year-old woman was born with Holt-Oram Syndrome. This syndrome is a disorder that causes abnormalities of limbs and heart. Linda's parents never treated her differently and always supported her. She refused to use prosthetic arms as they are uncomfortable and uses her feet to do all the work that we do with our hands. Initially, it was really tough for her to do all the chores with her feet but she did not lose hope and eventually learned everything. She started doing everything by her feet at the age of 12.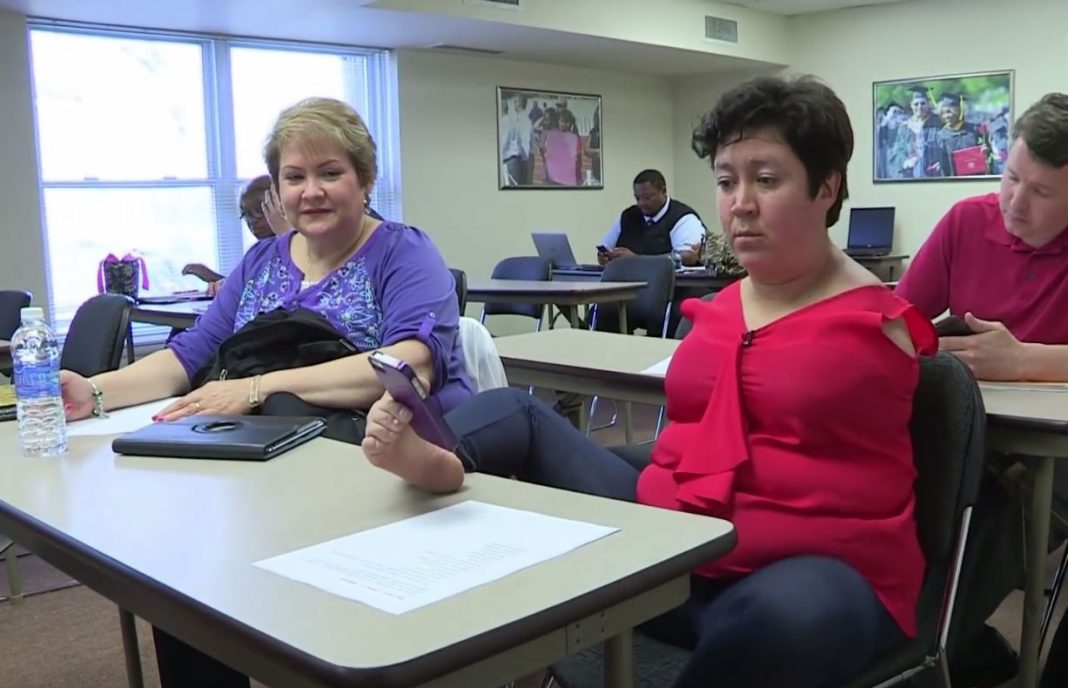 Read more:  Video Of Fan Forcefully Trying To Kiss Miley Cyrus In Spain Goes viral
She learned everything like using a computer, sewing, cooking, etc. She had her elementary education and received a degree. In 2004 she got married to Richard. "We hit it off straight away. He wasn't fazed by my disability. He liked my independence," She says about Richard. When Linda got pregnant she was told that there are 50% of the chances that their child would be born with the same disorder that Linda suffered from.
Knowing how life is with the disorder you have and your child could have the same is really heartbreaking. But later, Linda decided that she would make sure that her child lives a normal life and she would teach him everything.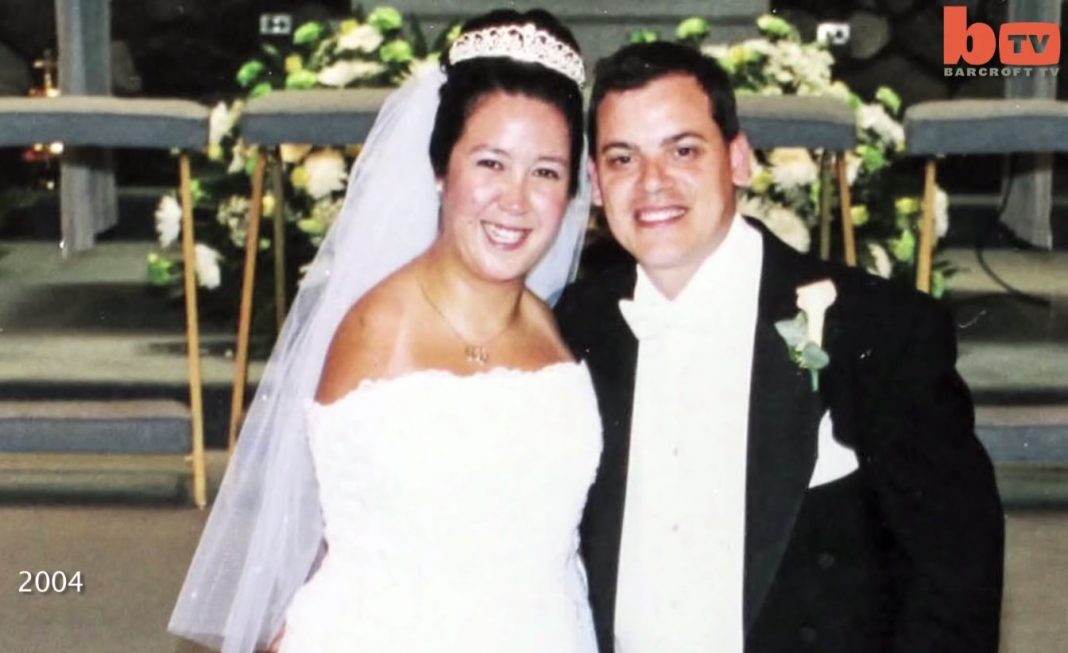 Linda gave birth to a baby boy with the same disorder. They named their son Timmy. Timmy's mother teaches him everything. To happiness, Timmy is a confident boy he likes being with people who are physically stronger than him. He never feels inferior in front of them. Except for the daily chores, Timmy also swims, plays guitar, play video games and also take Taekwondo classes.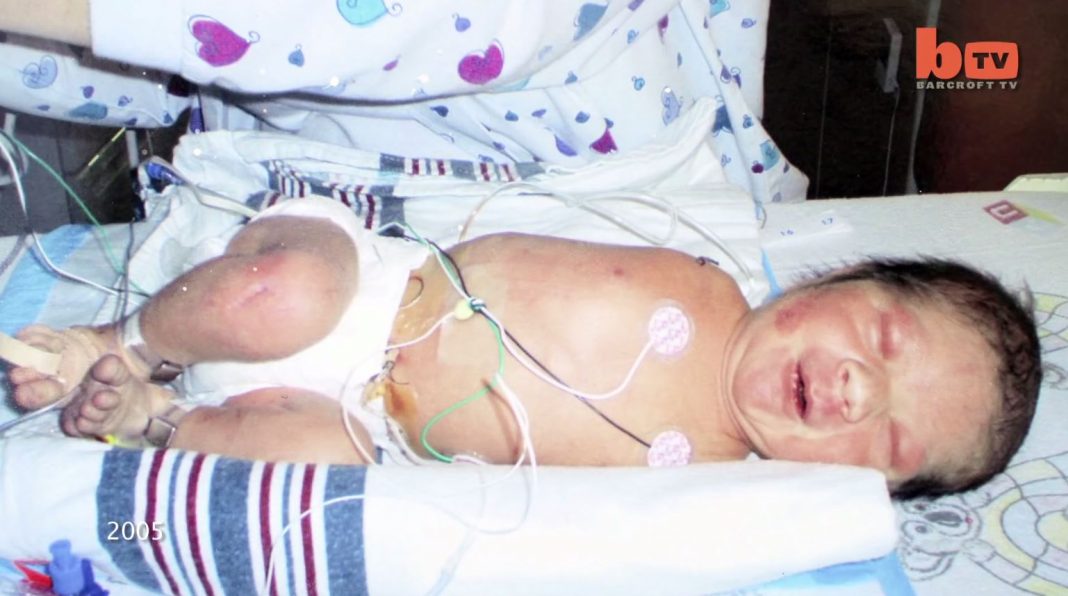 Read more: Young Girl Cancelled Graduation Party To Feed Homeless Kids With 95 Large Pizzas